Content Continues After Ad
VFly is a free video creator and image status videos and new video updates. You can find a variety of fun video themes using this top-notch video and photo editing application. In addition, you can create stunning works of art effects and your favorite music. You can store edited pictures, videos, and other creations in your phone's gallery so you can later share them with your loved ones.
Moreover, you can upload your images from significant occasions like weddings, birthdays, and romantic moments to create films using the smart cut and highlights settings. Additionally, it allows you to create your own visually stunning artistic works from the comfort and convenience of your smartphone. You can create lovely status updates and templates for amazing video effects and share them on social media.
Content Continues After Ad
Features
Video Maker
Image editor
Conversion of photos
30 seconds video status
Create templates
VFly Alternatives
Noizz: video editor with music- It is the most popular video editor, mv maker, video status app, and editing program in the world. The main features are spontaneous, upbeat, and life-focused short-form videos to enjoy infinite customized video effects specifically for you. You can create more video effects based on your preferences. Moreover, many features offer a wide range of video effects, including tattoos, fast sky changes, turning into a lion, good morning, and good night. In addition, you could…
Want to become a creator of stunning video content? You can be one of the creative video makers with Clipchamp's online video editor. Clipchamp – Video Editor comes with many professional tools and a stock library of 800,000+ video, audio, and GIF files to make unique video styles. You can edit, resize, trim, crop, speed control, and add transitions, filters, and effects such as Green Screen or chroma keying to your videos. And you can create videos with awesome built-in…
Content Continues After Ad
Content Continues After Ad
Story Studio is one of the most incredible video editors and sharing platforms founded by Snapchat, Inc that enables users to fine-tune their images, videos, and precious moments of their life and share them on Snapchat and other social media channels. To produce more engaging video content, you can trim, split, add transitions, and place creative elements like captions and stickers. And you can also make slow-mo videos, speed up your videos, or add a licensed track from the library…
Klap is an automatic video editor and movie maker founded by Heewoz that allows you to select unlimited video clips and leave the rest of the work for the app. Klap – Automatic Video Maker analyses and screen out the best moments from your video footage in a few seconds and give the resulting material to you. Furthermore, the app works smartly and intelligently so that all cuts are made to the beat and turn your best moments into a…
Animoto: Video Maker and Editor application that helps users to make or edit stunning videos and stand out from the crowd on all social apps and reach your audience. Animoto provides a simple drag and drop functionality with over 3,000 licensed music collections and multiple animations, transitions, fonts, and more. You can produce your video with Animoto's built-in professional templates, including Instagram, Facebook, Story, post, video ad, and promo templates. You can make videos with unlimited customizations and mix and…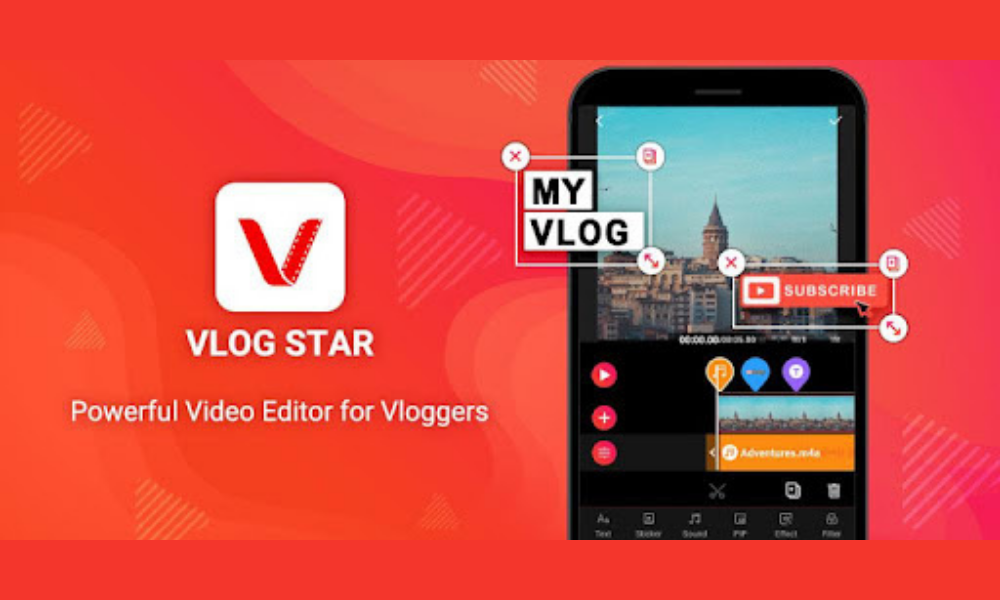 Vlog Star is an online video editor developed by ryzenrise that comes with an All-in-One toolkit for video making like vlog & intro making for YouTube editors. You can create magical or dazzling masterpieces by adding transition & video FX effect, Slow Mo & Reverse, reaction cam, intro maker, and green screen. Vlog Star – yt video editor has a PIP & trimmer, splitter, and merger to cut videos, green screen video for exploration, intro maker & ending screen templates…
Veegic.com is a simple online video editing platform where you can perfectly edit your videos in any dimension, aspect ratio, or resolution according to your preferences. Veegic – Online Video Editor automatically transcribes your voice and place and adds captions as timed subtitles or inserts progress bars for more engagement of users to your video. You can create border headlines, make slideshows, change dimensions, add logos, and apply all essential elements like transitions, filters, effects, and trim or join your…
Video Editor - Photo Editor is a powerful video editor as well as intro maker that allows users to create more stylish videos and vlogs to attract more people. Filmigo Video Maker & Editor comes with the most professional editing tools that you can use to trim, split, merge, and compress videos; apply layouts; speed up or use slow motion to create exceptional and glaring footage. You can apply many themes and transitions to video clips to gain more social…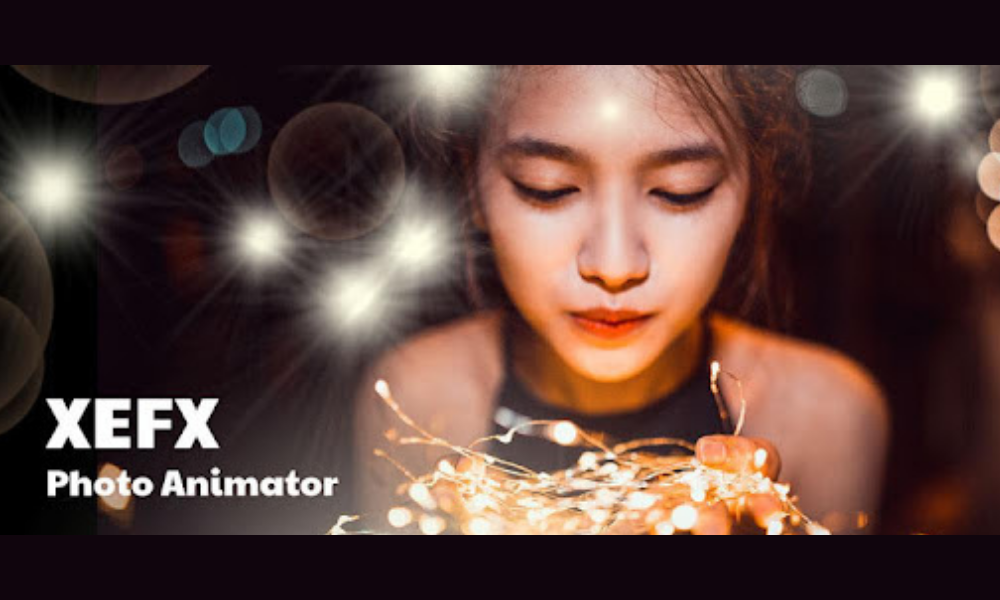 Another application by ryzenrise, developer of Vlog Star, is XEFX, a d3d camera app that comes with almost all things under one roof, including a picture animator, gif converter, wallpaper maker, and video repeater, and maker. With XEFX - D3D Camera & Photo Animator & Wallpaper, you don't need to post dull or rough photos; it allows you to use dynamic effects to look your photos bright and shine. You can use 200+ effects, apply magic sky, photo motion, camera…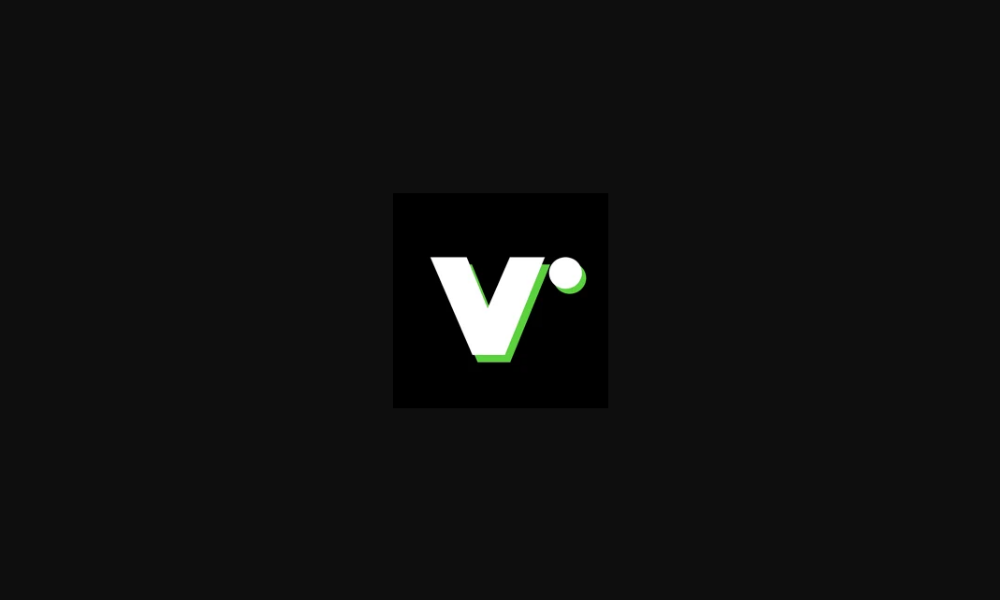 VideoShot - Video Cut is a powerful video editor as well as a screen recorder that comes with recording and editing functionalities in one place. VideoShot – Screen Recorder allows you to capture your favorite games, movies, apps, or screen audio and then enhance these recordings by adding extra features. Its video editor helps you to cut, join, crop video clips, add stickers, and make stunning videos by applying built-in templates. You can record all videos in High-Definition quality, add…
Olive Video Editor is an open-source and cross-platform video editing application with many professional functionalities like Adobe After Effects and other advanced editors, it is currently in alpha. A cloud-based video editor provides node-based computing and end-to-end color management to match video clips from multiple cameras with no effort. Olive – Professional Open-Source Video Editor allows you to add all basic effects and transitions with no code and more flexibility for creating effects. Furthermore, it also has a robust &…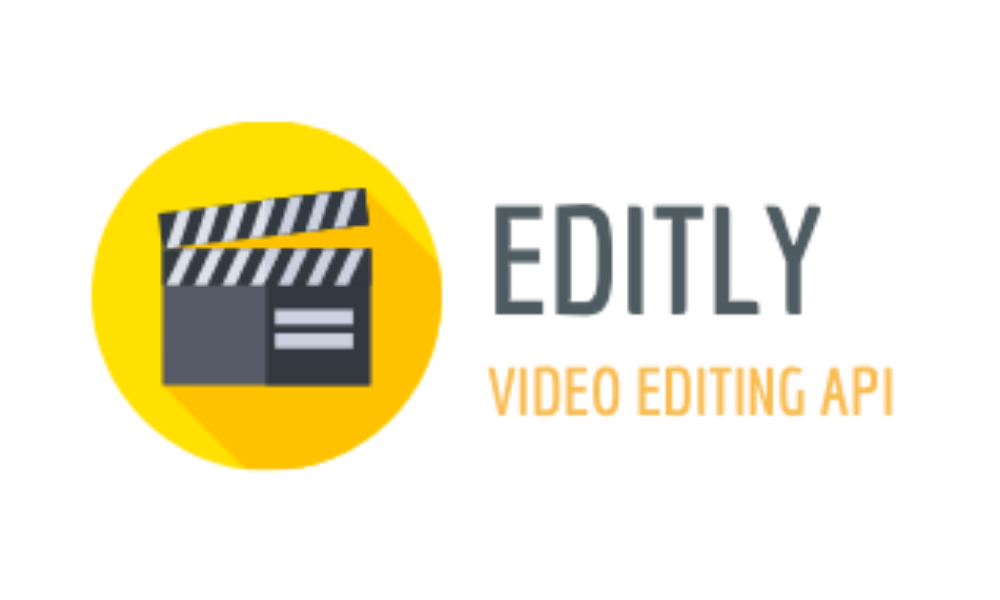 EDITLY is an open-source and declarative command line video editing application that allows you to create and edit your videos with code. EDITLY has a Command Line Interface to programmatically edit a video by adding video clips (4K Video), images (DSLR), audio, and titles and turn your videos into dazzling moments. EDITLY – Video Editing API enables you to produce colorful videos by generating multiple colors from palettes and adding transitions & effects. You can speed up or slow down…
AirVid is a video maker and editor tool that comes with professional editing functionalities, and you can use to make more dazzling and gleaming video footage. AirVid Video Filters & Frames enables you to insert images & video clips, cut, rotate, flip, splice items, and add stickers, text, and emojis to create a completer and more personalized look. You can make more shining videos by applying templates or adding frames, backgrounds, textures, and animation. There are dozens of filters &…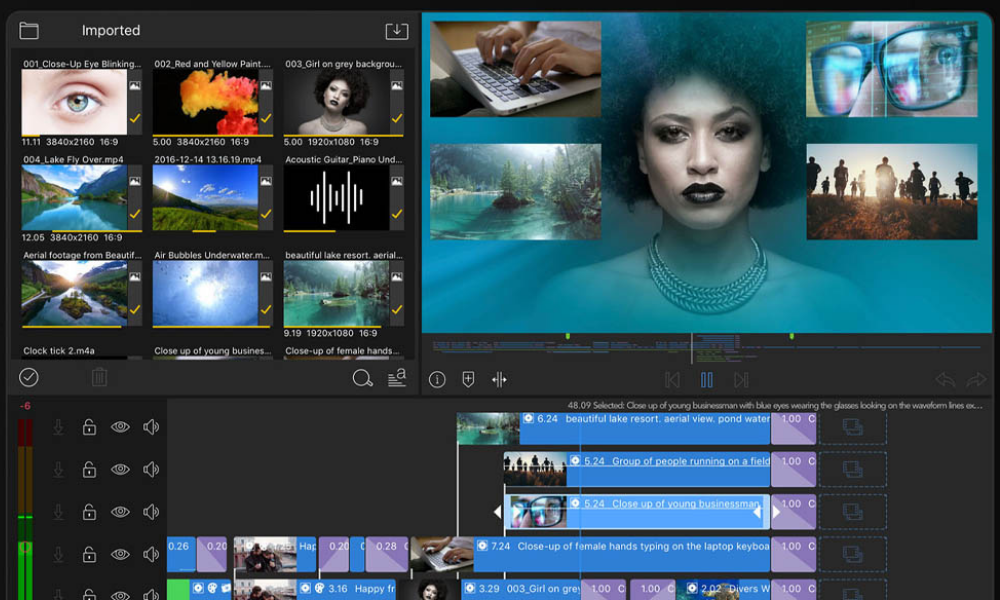 LumaFusion is a multitrack Video Editing application for iOS users developed by Luma Touch LLC. LumaFusion is a professional video editing and effects app used by producers, journalists, filmmakers, or business owners. With its multitrack editing, you can tell your story precisely by using multiple audio and video tracks. Furthermore, you can edit the timeline with insert, overwrite, link/unlink clips; hide, mute, and lock tracks; add built-in transitions, or you can create your own. Apply layer effects, green screen, luma…
Editing videos to make them marvelous, posting them on social platforms, and gaining more attention and fans are some of the most common things right now. People use dozens of platforms to edit their videos and want one with simplicity and ease. For those, CapCut brings one of the easiest video editing experiences to take their videography to the next level. CapCut - Video Editor, formally Viamaker, is a free, all-in-one video editing app to make incredible videos instantly. Cut,…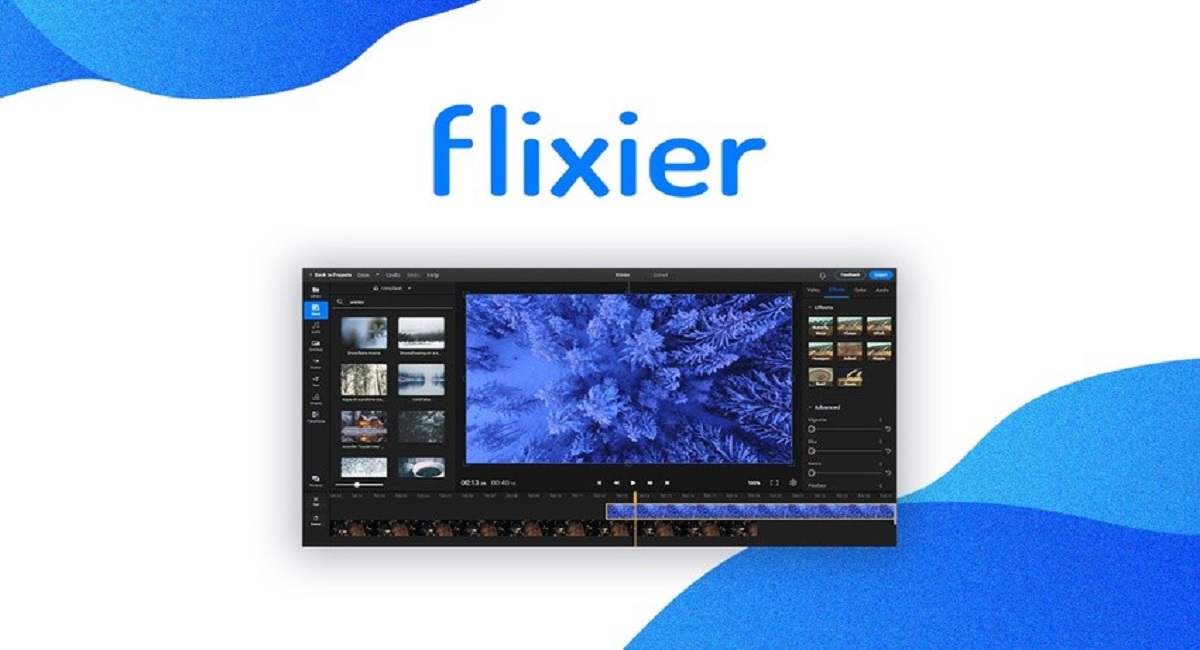 Flixier is an online editing tool for video, comes along with one-minute video rendering for almost any type of video on a computer. The platform has streamlined communication tools, so it can send project drafts for review or sign-off without needing any rendering as well as a collaboration of real-time Google Docs. Flixier can help in exporting several videos using any system in under one minute, so the user is no longer held back by his hardware. With the help of this…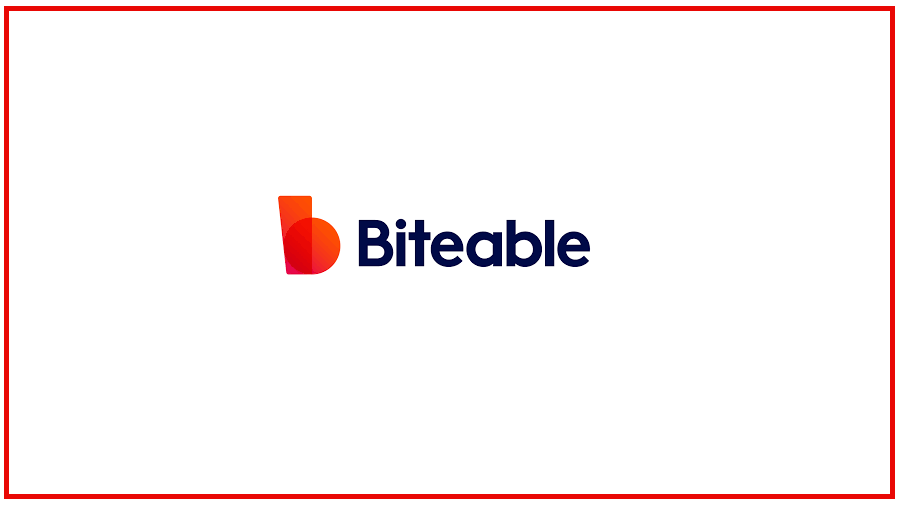 Biteable is a design solution for such users that are related to the video-making networks including the marketers, HR representatives, entrepreneurs, etc. They can create animation for advertisements belonging to various social media environments along with cartoons, commercials, presentations, customizable templates, and much more. The teams are allowed to collaborate on mutual projects with the help of a centralized dashboard and video editing tools of this platform. Biteable offers the user with customer support that can respond quickly to questions…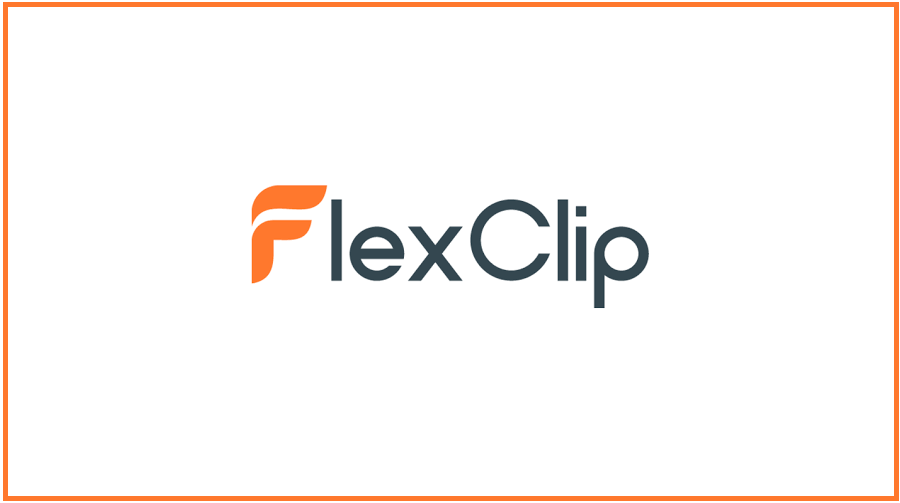 FlexClip is a free video maker software that helps users to create professional video clips even it is a promo, a real estate, a tutorial, a company, or a personal life video, etc. The platform can cut a clip quickly from the video and give it a more dynamic look with the addition of text animations and voice recordings. FlexClip also comes with advanced editing tools that can allow the user to take full control over the video's background settings,…
A free-to-use app for the editing of videos with all the services under one pack is WeVideo. Very simple to use. For example, just upload your favourite photos, videos, and music clips, then arrange them any way you like. Make a video with the best theme, music or sounds from the pre-defined library. Eye-catching text, transitions, voiceovers, and other special effects are the interesting features of WeVideo. After collecting the moments of life in one video, share your video to…
Are you a professional and need to edit videos for the promotion of channels? Come and edit with Magisto, an all-in-one app for professionals to make trending templates. Whether it's Birthday Greetings, Anniversary Videos, or anything, make every moment remarkable with Magisto. Rising in this new social media stardom won't be difficult for you anymore as you can turn simple content into eye-catching videos on your mobile phone. Now hundreds of colourful stickers are on your fingertips. You can easily…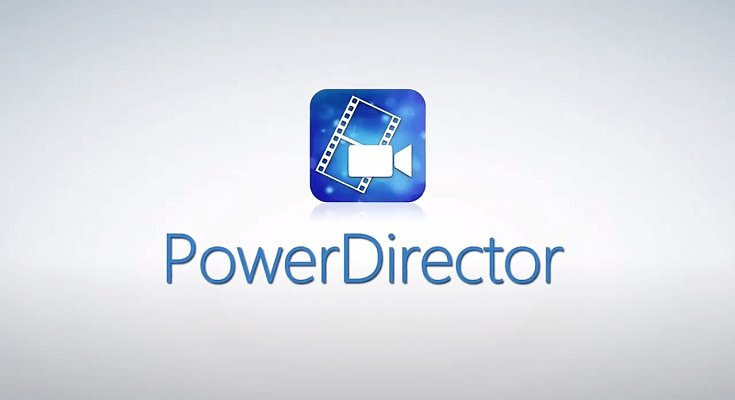 PowerDirector is a highly-featured video editing app where you can create cinematic style movies, edit videos of your latest adventure, or combine clips to make memorable moments together. Powerful editing tools and simple use is the reason for its fame. Within the app, you can adjust the transparency, rotation, position, and precision of videos as well as pics. No video editor offers 4K resolution exportation except PowerDirector. Chroma-Key is the latest feature of the PowerDirector that grants you to alter the…
Filmora is a video editor like KineMaster that is easy-to-use and features all the essential services for video editing. To get fame over social media platforms, people edit music videos, make short video clips. Filmora's services of Trim, Split, Adjust Video Speed, Video Volume, and even Mute are remarkable for any video editor. As a professional, you can prefer Filmora to rearrange clips, rotating of the clip, copy-paste videos, or merging the two best videos in one. Well, for making…
Available for both Android and iOS, VivaVideo is the best app for video editing and sharpening. You can use VivaVideo to make trendy short videos. Here you will get a professional video creator with transitions and effects that allow you to make videos from pics of high quality. All in one pack with all video editing features is VivaVideo like cut, trim, crop, merge, edit with music, add stickers, add text, and so on. As TikTok is very in and…
VideoShow brings another great way to portray your content in front of the whole world while embedding it with extreme professionalism. This free video maker and editor help everyone create and edit excellent quality videos and publish them to their desired social media platform, including Facebook, WhatsApp, Snapchat, Instagram, etc. Make romantic, trendy, hot, cool, fun, sad, and other content that likewise helps you get fame and money. If you are ever looking for exquisite Christmas content, couple videos, cartoon…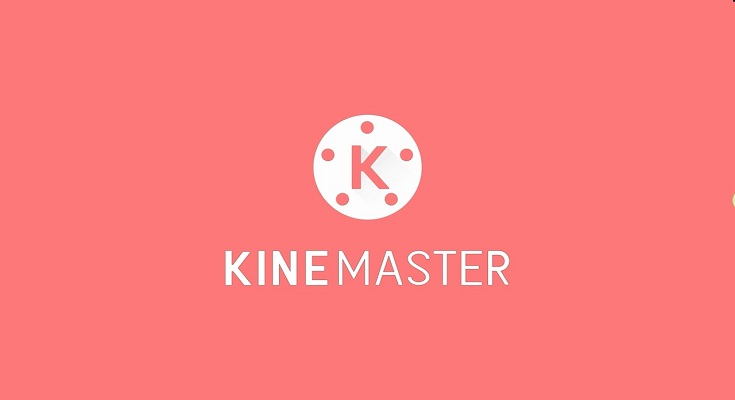 Well, video editing is now trending because of the latest era. KineMaster facilitates you with a fully-featured video editor for PC, Android, iOS, iPad, etc. The app features multiple services like video layers, image layers, and text layers as well. The cutting and trimming of clips precisely is the most interesting feature. KineMaster – Best Video Editor is an app where you can merge two videos into one beautiful video. You will be happy to know that the service grants…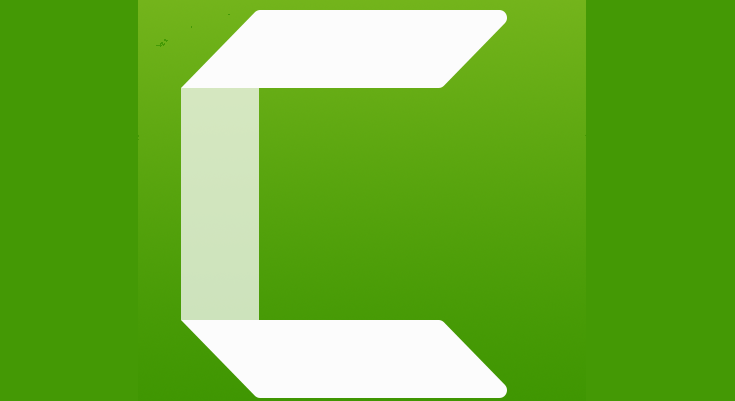 Camtasia Studio is an intuitive and professional solution that is specially used to make amazing and informative videos without any experience. A simple user interface of this tool is introduced here developed by TechSmith. To begin a new recording, the users have the possibility to select the full screen of desktop or PowerPoint. Camtasia works incredibly smoothly in the recording process and thus leaves resources to other apps. You can add callouts, cursor effects, transitions, audio effects, and title clips…