Well, video editing is now trending because of the latest era. KineMaster facilitates you with a fully-featured video editor for PC, Android, iOS, iPad, etc. The app features multiple services like video layers, image layers, and text layers as well. The cutting and trimming of clips precisely is the most interesting feature.
KineMaster – Best Video Editor is an app where you can merge two videos into one beautiful video. You will be happy to know that the service grants access to record something on the screen. Whether you want to add text, background music, images, audio filters, video effects, 3D transitions, everything is available in one pack of KineMaster.
Features
Import and export project files
Crop video to change the size
Mute music and add music from the internal storage
Save videos in 4k resolution
Directly share videos on social media platforms
Can KineMaster reverse video?
Most of the video editor does not feature to reverse the video but this professional app can reverse the time loop. Compression of the video can also be done using the same platform. For example, adjust the starting and ending point of the video. You can reduce the size of the video as well.
KineMaster Alternatives
Editing videos to make them marvelous, posting them on social platforms, and gaining more attention and fans is one of the most usual things right now. People use dozens of platforms to edit their videos and want one with simplicity and ease. For those, CapCut brings one of the easiest video editing experiences to take their videography to the next level. CapCut - Video Editor, formally Viamaker, is a free, all-in-one video editing app to make incredible videos instantly. Cut,…
A free-to-use app for the editing of videos with all the services under one pack is WeVideo. Very simple to use. For example, just upload your favourite photos, videos, and music clips, then arrange them any way you like. Make a video with the best theme, music or sounds from the pre-defined library. Eye-catching text, transitions, voiceovers, and other special effects are the interesting features of WeVideo. After collecting the moments of life in one video, share your video to…
Are you a professional and need to edit videos for the promotion of channels? Come and edit with Magisto, an all-in-one app for professionals to make trending templates. Whether it's Birthday Greetings, Anniversary Videos, or anything, make every moment remarkable with Magisto. Rising in this new social media stardom won't be difficult for you anymore as you can turn simple content into eye-catching videos on your mobile phone. Now hundreds of colourful stickers are on your fingertips. You can easily…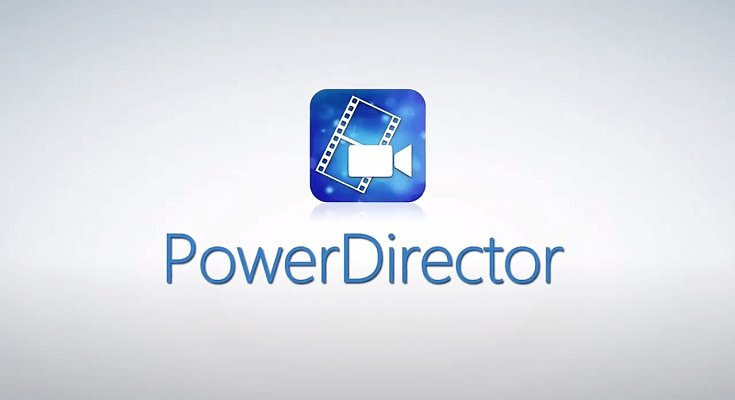 PowerDirector is a highly-featured video editing app where you can create cinematic style movies, edit videos of your latest adventure, or combine clips to make memorable moments together. Powerful editing tools and simple use is the reason for its fame. Within the app, you can adjust the transparency, rotation, position, and precision of videos as well as pics. No video editor offers 4K resolution exportation except PowerDirector. Chroma-Key is the latest feature of the PowerDirector that grants you to alter the…
Filmora is a video editor like KineMaster that is easy-to-use and features all the essential services for video editing. To get fame over social media platforms, people edit music videos, make short video clips. Filmora's services of Trim, Split, Adjust Video Speed, Video Volume, and even Mute are remarkable for any video editor. As a professional, you can prefer Filmora to rearrange clips, rotating of the clip, copy-paste videos, or merging the two best videos in one. Well, for making…
Available for both Android and iOS, VivaVideo is the best app for video editing and sharpening. You can use VivaVideo to make trendy short videos. Here you will get a professional video creator with transitions and effects that allow you to make videos from pics of high quality. All in one pack with all video editing features is VivaVideo like cut, trim, crop, merge, edit with music, add stickers, add text, and so on. As TikTok is very in and…
VideoShow brings another great way to portray your content in front of the whole world while embedding it with extreme professionalism. This free video maker and editor help everyone create and edit excellent quality videos and publish them to their desired social media platform, including Facebook, WhatsApp, Snapchat, Instagram, etc. Make romantic, trendy, hot, cool, fun, sad, and other content that likewise helps you get fame and money. If you are ever looking for exquisite Christmas content, couple videos, cartoon…