Are you looking for a powerful yet free app that can convey your voice and text messages to your friends and family members? If your answer is yes, the Discord app has all the required features and functionalities to make it happen. You can create groups and add contacts to the group to chat with as many friends as you want or share multimedia files with them.
Voice channels are a great way to listen to the voice of your loved ones when they are free and don't disturb them with annoying phone calls. Pin your favorite image or video at the top of the group to view it whenever you want and forward it to your common friend.
Why Apps like Discord?
Although Discord features a user-friendly interface, private chat servers, and various other chat features for games, still there is a lot of room for improvements. As compared to other similar apps, it also lacks end-to-end encryption for private and group chats that puts your private messages at great risk.
The minimum file upload limit is just 8MB in free subscriptions and 50Mb in a paid subscription which is still not enough for many users. Some reports show that some private servers are spammed by intruders that is a major privacy concern for users so they are searching for alternatives to the Discord app.
List of Apps like Discord
Here are the six best Apps Like Discord through which you can enjoy the same or even better chat experience without worrying about your private data at all.
TeamSpeak
Glip
Zoho Cliq
Cisco Webex Teams
Steam Chat
Mumble
TeamSpeak
TeamSpeak is the first choice of most gamers when it comes to in-game communication as it features an opus codec for creating low-latency voice comms. Recent updates completely overhauled the UI to make it look better than the interface of the Discord app.
You can create as many private servers as you want according to your usage and send the group invite link to your friends. It protects your private messages from privacy threats using advanced AES encryption. Make a high-quality audio call to sort things out with your teammates and explain everything to them.
Glip
Glip is a communication platform to engage in a one-to-one chat or group chat on your laptop or desktop. There is a separate team calendar to give deadlines to your teammates to finish the task right on time and keep an eye on their progress from time to time to get things done.
Both free and premium subscription features live video calling and you can send an invite to more than 100 participants at the same time. If you can't hear the caller properly but still see their picture, no worries as you can write a text message to send them during the live video call.
Zoho Cliq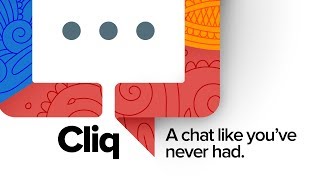 Zoho Cliq is a web-based office suite that lets you increase the productivity of your team by starting an organized conversion to get status reports from them and update all of them about the situation in a single message. You can't find a file or a message from a long conversation, just type keywords on the search bar at the top of the screen to view all messages with the same keywords.
Create reminders if you keep forgetting an important task or meetings to get online right on time and give your best. Make use of free bots to send automated messages to specific groups and users. Log in through your social media profiles and don't worry about your credentials as they are safe on a separate server.
Cisco Webex Teams
Webex is one of the best communication apps with features to enable you to call up an online video meeting and add more than 100 of your coworkers to the meeting to discuss something important. Send and receive files during the live meeting to keep others posted about your progress.
Express your feelings by sending an emoji instead of a text message and send a message to a specific contact by using the mention feature. You can change the font size and font style of your text message to make it look professional according to requirements.
Steam Chat
Steam Chat is Valve's official messaging and voice chatting service for gamers who want to make a strategy with their teammates and win the next fight. Invite your family members, teammates, and friends to your private chat group by sharing the URL of the group with them.
If you are going somewhere and won't be available for some days, set roles for members of your chat group so they can keep things running until you come back to finish what you started. You don't need to download the app on your desktop and can access Steam chat on your web browser.
Mumble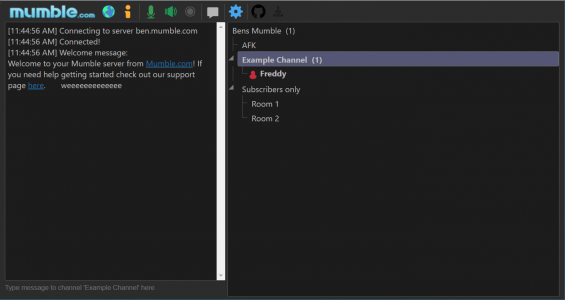 Mumble is a free-to-use alternative to the Discord app that encrypts your private and group chats to keep your secret messages safe from hackers. It is a chatting app truly built for those who put their privacy and security over all the other features as it matters the most to them.
It features high voice quality for voice messages so your family members can listen to your loud and clear without any distortion. Mumble is open source that means you can add your features or remove some features if you don't like them anymore to make the interface simple.