Content Continues After Ad
PowerArchiver is a powerful file archiver developed by ConeXware Inc that enables users to compress, encrypt, exchange, and backup their data. It supports more than 60 file formats, including ZIP, ZIPX, 7z, RAR, and TAR, and has the strongest possible compression with their own compression .PA format. PowerArchiver covers all businesses' needs from small scale to large size that provides FIPS 149-2 validated encryption, MSI installations, password policies, office add-ins, and a command-line version.
It has an Encryption Suite that encrypts, decrypts, signs, and verifies files in AES and OpenPGP formats.
Content Continues After Ad
Features
PowerArchiver Toolbox
Secure FTP
Office Plug-in
Virtual ISO Suite
Data/Audio Burner
Backup
Similar to PowerArchiver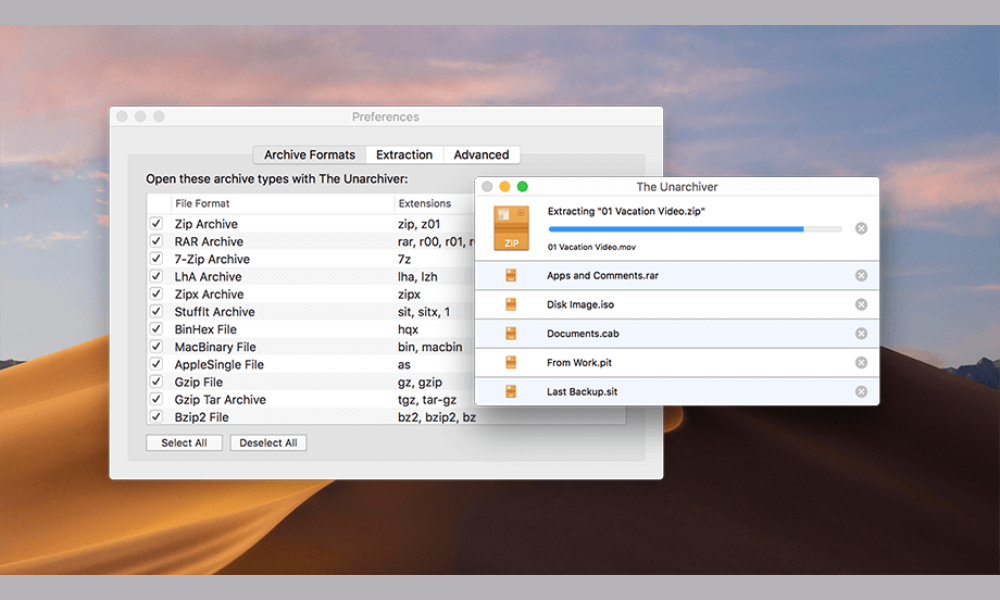 The Unarchiver, formerly known as BOMArchiveHelper, is a proprietary data decompression utility that helps users open and decompress many kinds of archived files, including old and new formats. The Unarchiver also detects filename encoding in the foreign character sets according to OS in other languages from the archives when opening it and correctly handling it. You can use it by quickly installing and setting it as a default application to open all kinds of archived files and don't receive any…
TUGZip is a freeware file archiver that handles many file formats developed by Christian Kindahl that provides support for a wide range of compressed, encoded, and disc image files. You can make automated backups with script support and performs operations like add, extract, delete, rename, run, view, checkout, install, test, comment, SFX, virus scanning, disk spanning, and more. It allows you to repair corrupted ZIP & SQX archives and can extract multiple archives. And you can encrypt archives using six…
Content Continues After Ad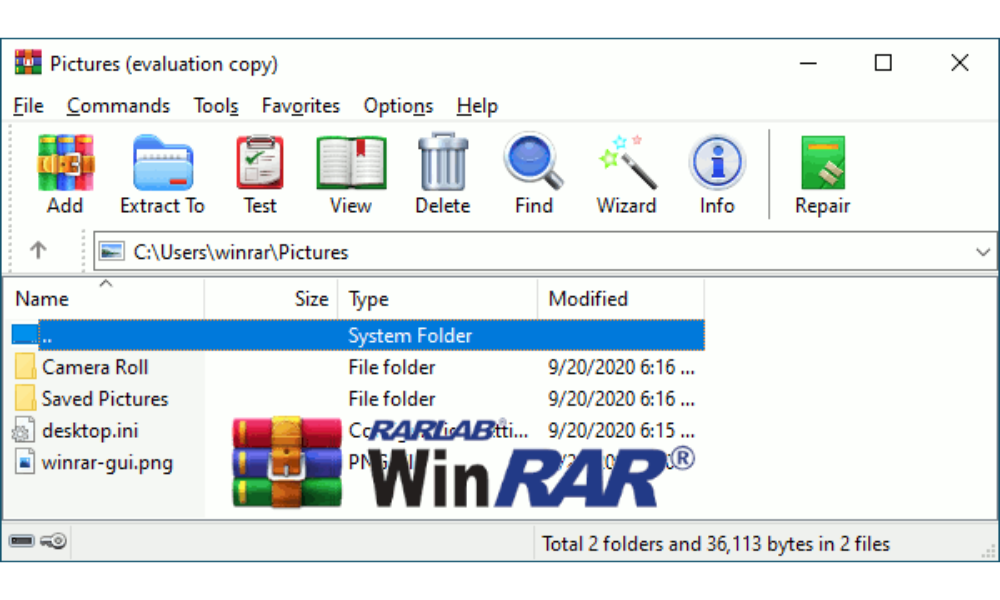 Content Continues After Ad
WinRAR is the data compression, encryption, and archiving tool for Windows developed by Eugene Roshal that helps you organize your compressed archives and provides a fast processing speed for reduction. WinRAR enables individuals, businesses, and government agencies to share and store data safely and securely. Furthermore, it allows you to compress your files using RAR and ZIP to protect, organize, or share easily. And no other software creates RAR archives; instead of WinRAR, it additionally provides multi-volume archives, tight compression,…
B1 Free Archiver is a File Archiver and File management platform developed by Adam Buyer in 2011 that can create archives of .b1 and .zip and open the most popular archives, including B1, ZIP, RAR, 7z, GZIP, TAR.GZ, ISO, and other 34+ formats. It's a cross-platform software that supports compression, unpacking, and strong encryption for both ZIP and B1 format. You can browse files without extracting them, and you can extract files that you want to without decompressing the archive.…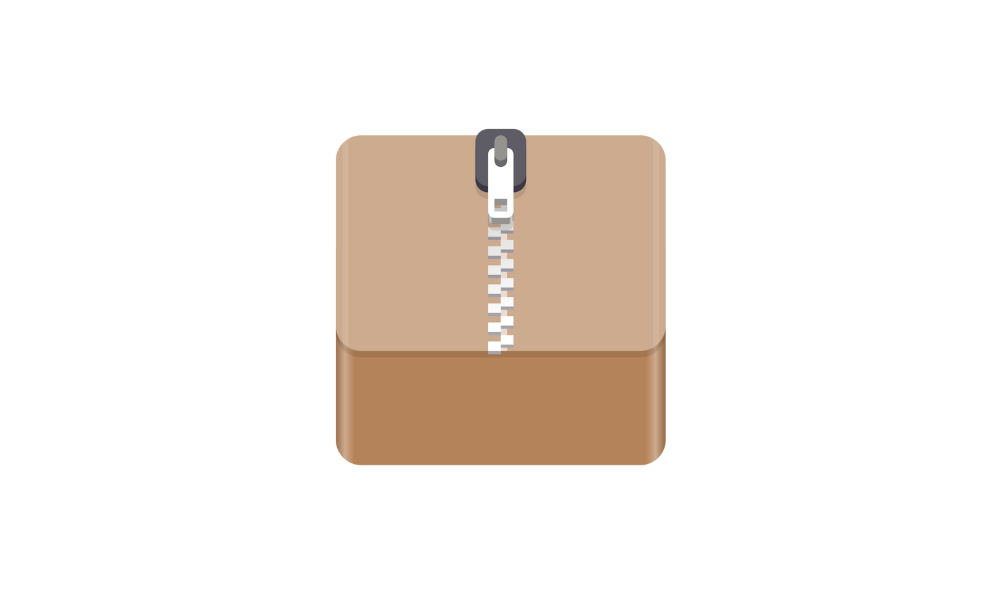 File Roller, now known as GNOME Archive Manager, is a file archive manager for the GNOME desktop environment developed by Paolo Bacchilega almost 21 years ago that allows you to extract and compress files or manage them. With this archiver, you can create and modify archives, view the content of an archive, view and modify the files, and extract files from archives. And it provides front end ( Graphical User Interface) to archiving programs only like .tar and .zip, and…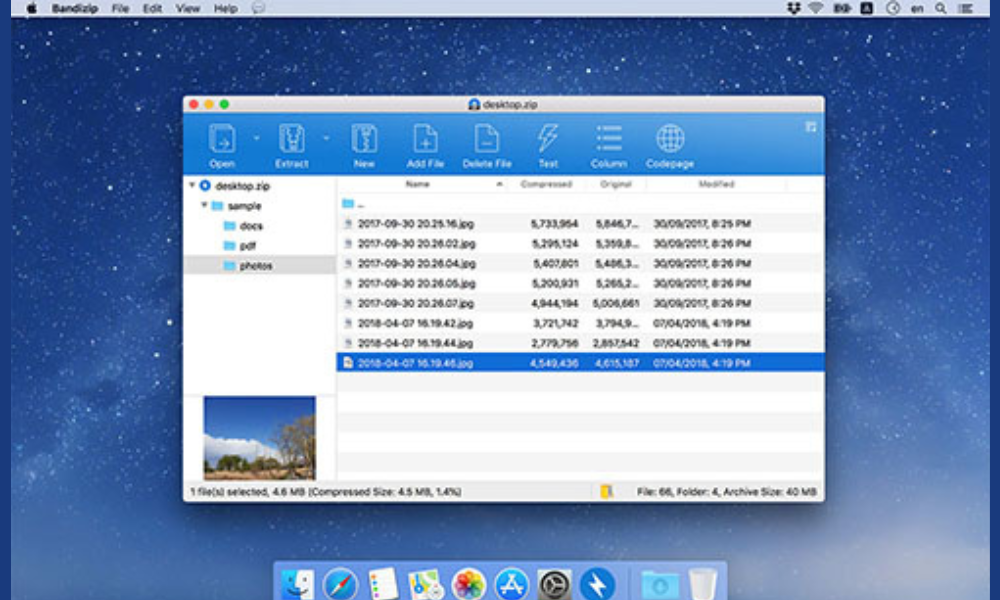 Bandizip is a powerful file archiver and File management platform that allows users to compress and extract files from archives with an ultra-fast processing speed. It supports 30+ extraction formats, including RAR/ RAR5/ 7Z/ ZIP, and can be used to compress, decompress, browse, or edit archives. Bandizip also enables you to compress an archive with strong password authentication and multi-volume. It allows users to compress files with a password manager to handle libraries, image preview in the archive without decompression,…
7-Zip is an open-source GNU licensed file archiver developed by Igor Pavlov. It has an easily higher compression ratio and its compression format 7z and can read or write other formats too. 7-Zip provides a compression ratio better than other techniques, e.g., PKZip or WinZip, and has strong AES (Advanced Encryption Standard) encryption for 7z and ZIP format. 7-Zip also has a powerful file manager and command-line version for compatibility with GUI. Furthermore, you can run this software on personal…
p7zip is a file archiver, a Unix command-line port for POSIX systems, including Linux, that handles 7z format with a very high compression ratio. It can be used with popular compression interfaces, including File Roller and Nautilus. p7zip provides 7zr, which is a minimal version of 7z that handles 7z, LZMA, and XZ archives. Another package, p7zip-full, provides utilities to pack and unpack 7z archives within a shell or using Graphical User Interface (GUI) like Ark, File Roller, or Nautilus.…
FreeArc is an open-source file archiver and data compression utility developed by Bulat Ziganshin that enables you to extract compressed files and create archive files with high processing speed in a few clicks. It has many different functionalities, including advanced encryption, compression, comments, store file paths, update mode, and more. With this tool, you can generate passwords to protect the archives. The official website is down as developers have released no information since 2016. Features Simple Interface Fast Speed File…
PeaZip is an open-source, cross-platform file manager and a file archiver developed by Giorgio Tani for Windows, ReactOS, Linux, MacOS, and BSD, that easily converts archives and supports over 200 archive formats, ranging from powerful compressors to high-speed compressors. PeaZip works as an opener & extractor tool for many archive types, including ACE, ISO, RAR, and ZIPX files, and the ability to manage encrypted archives for supported formats. Furthermore, it supports strong encryption (AES, Twofish, Serpent), encrypted password manager, and…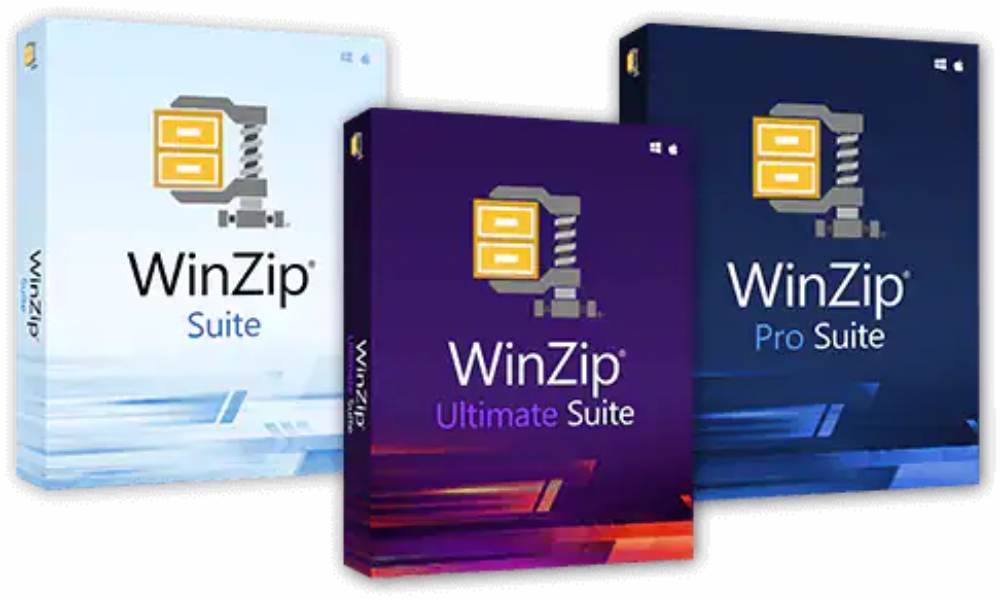 WinZip is a file Compression and management platform developed by WinZip Computing ( formerly Nico Mak Computing), owned by Corel Corporation that allows you to create archives in .zip format and also extract other file formats. WinZip provides versatile file management on Windows computers and devices and you can easily view, browse, multi-select photos to share, and unzip major compressed files with just one tap. You can choose .zip or .zipx to compress large files and share them by e-mail,…