Continue After Advertisement
Photomosh is a website providing online Photo editing tools that allow users to edit their pictures differently. It gives users complete control of image editing and video glitching. It allows users to load their pictures or use their WebCams to edit their photos and videos. Photomosh adds moving Fx effects on images, which makes glitch effects more attractive on pictures.
It allows users to adjust the advanced settings of the effects applied to the pictures. Photomosh gives users the best editing experience by editing their pictures with the best quality. It provides smooth glitch effects. Users can save their pictures directly from the website.
Continue After Advertisement
Features
Allow users to save.
Users can export in PNG & GIF.
Offers a pro version.
Provides unlimited creativity.
Pros
Fast working editor.
Smooth effects.
No sign-up is required.
Cons
No mobile application.
Limited effects.
Don't show effect previews.
Photomosh Alternatives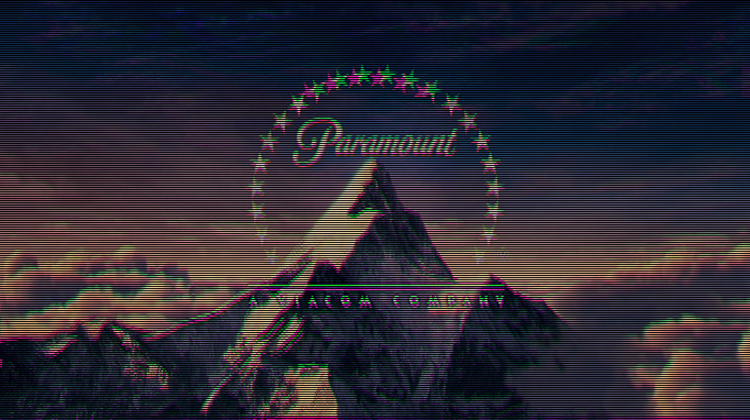 Glitch-this is an online glitch picture creation tool with a highly recommended command-line tool. It uses the Python library to create glitch images and GIFs. It applies glitches to the picture, and users can get glitchy GIFs from Glitch-this. It provides users with ten glitches, making it more attractive. Users can set the frequency of the glitch according to their needs, and the frequency ranges from 0.1 to 10.0. It contains a modified version of glitch tools. Glitch-this enables users…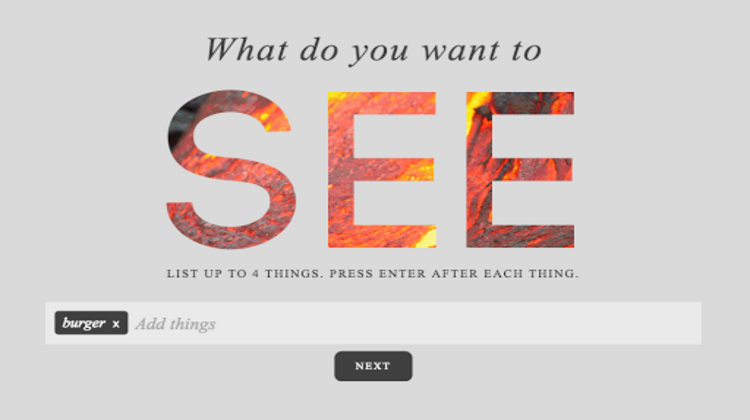 HearSeeParty is a music video generator that allows users to generate music videos with keywords. HearSeeParty uses artificial intelligence to create videos by using various gifs. It combines gifs in a way that connects to make an aesthetic video of the user's music. It is very straightforward to create music videos; users only have to enter the related keywords in the search box for the gifs. Then paste the music link from Soundcloud and press generate, and if the user…
Continue After Advertisement
Continue After Advertisement
Perceptron is a multiple solutions company that generates and sells its wide range of industrial metrology products and solutions to various manufacturing companies like aerospace, automotive, etc. Perceptron was developed in 1981 and founded by Frank Rosenblatt & graduates of the General Motors Institute (GMI). It manufactures everything by using innovative intelligence powering productivity, and it is one of the leading industries that provides 3D automatic measurements and innovative robotics solutions. It supports approximately 12 locations and has over 40…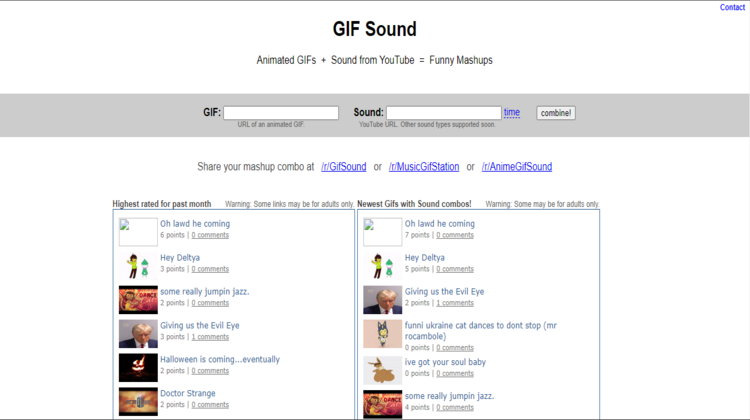 GIF Sound is a website that allows users to add sound to their animated gifs and also enables users to make them more incredible and funny. GIF Sound allows users to edit sound gifs. Users can create animated GIF sounds with some easy steps. With two easy steps, users can create funny mashups only with animated gifs and sound from YouTube. It also allows users to browse multiple gifs on their website. GIF Sound shows high-rated gifs and the newest…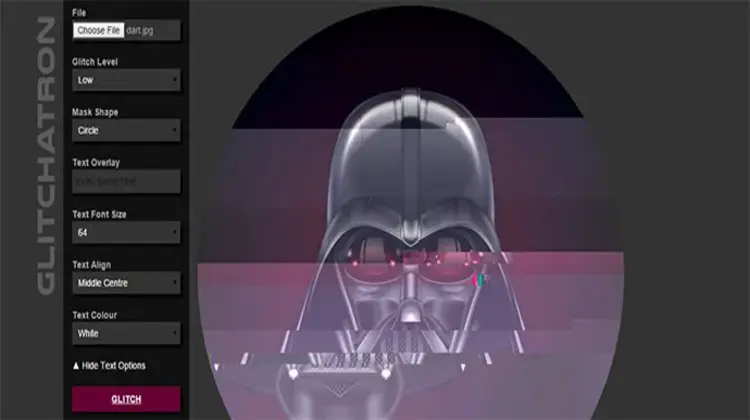 Glitchatron is an online picture editor tool that allows users to add glitches to their pictures with some easy steps. It allows users to save their glitch pictures on their devices directly. It contains straightforward editing steps in which users need to upload images on the website. Then Glitchatron shows multiple options to edit photos, such as glitch level, mask shape, text overlay, text font size, text align, and text color. It allows users to choose through five glitch levels,…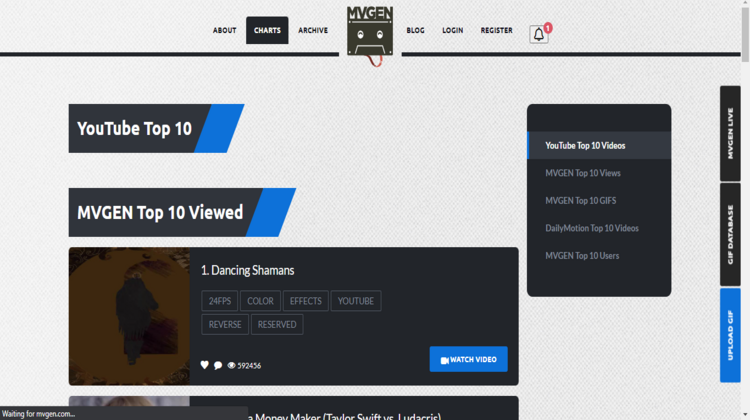 MVGEN is an online artificial intelligence-based tool that allows users to generate music videos by giving the audio to the tool. MVGEN smartly generates music videos by taking music, spoken words, sound effects, voicemails, YouTube, SoundCloud, Bandcamp links, etc., and AI smartly converts them into music videos using animated gifs. It uses different animated gifs and combines them to make a music video. It allows users to make video in whatever way they want and enable users to cut and…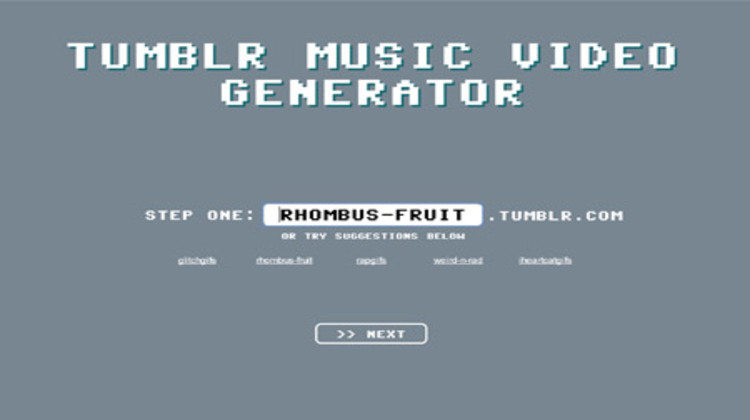 Tumblr Music Video Generator is a website that edits a music video for users without any advance editing. Dancer.js and Tumblr API power it, and dancer.js is an audio-analyzing Javascript API. Users can choose any Tumblr site and song. Tumblr Music Video Generator smartly generates user music videos with some keywords. It allows users to add their music to the video by pasting the URL of the Soundcloud sound. It also allows users to use another source for adding music…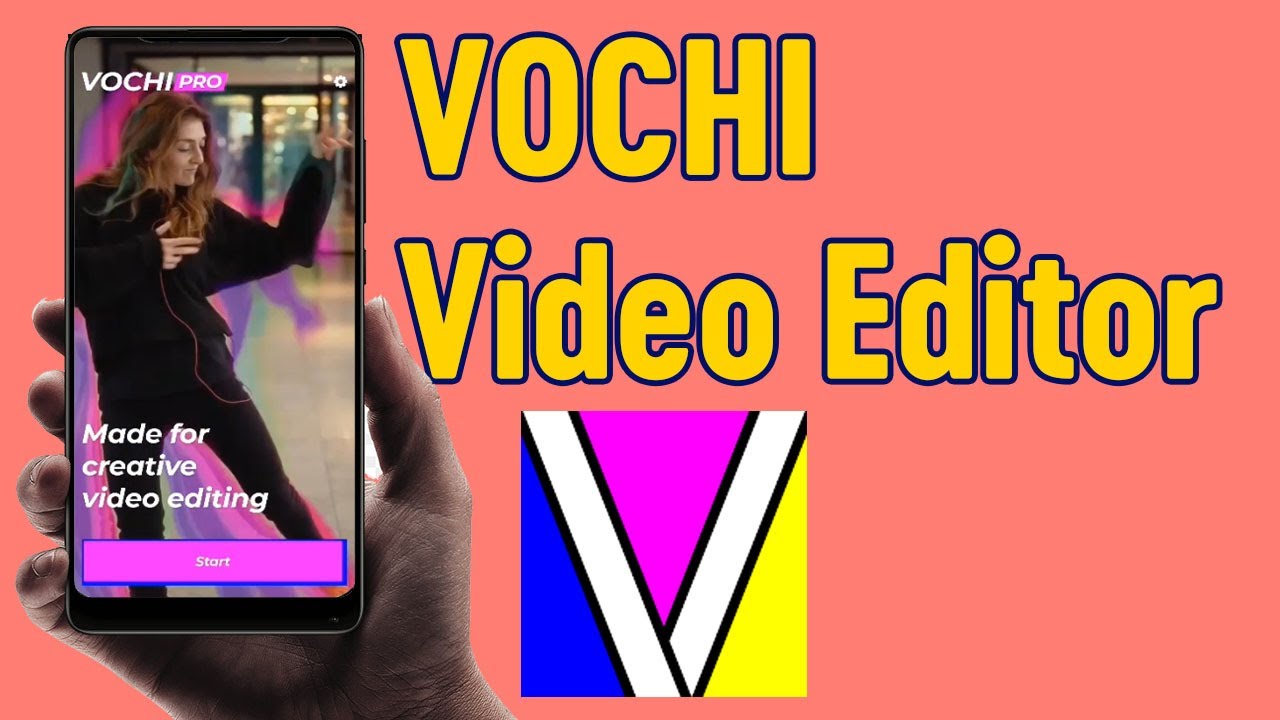 VOCHI Video Effects is an application that allows users to edit their videos to the next level using their innovative technology. It provides users with some insane effects and filters, which enable users to make their pictures and videos incredible. Users can quickly edit their photos and videos by using this application. It provides multiple aesthetic effects which are based on artificial intelligence. Users can even cut their photos and can add filters & music. It allows users to create…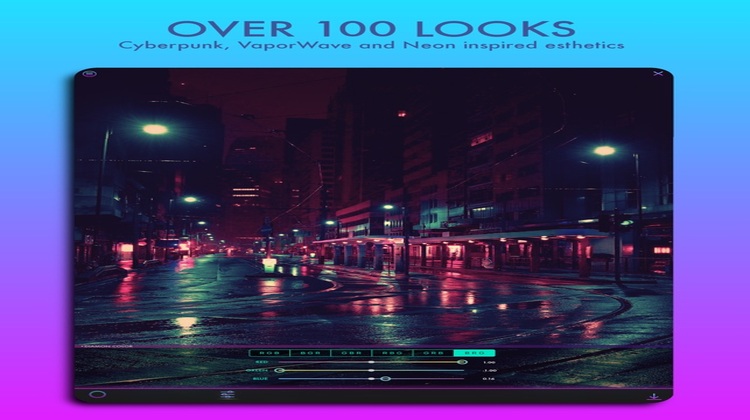 NeonCam is an application only for IOS that allows users to capture pictures in real-time with multiple effects and filters. NeonCam offers multiple neon, cyberpunk, and Vapor wave effects, which make users' views incredible. The real-time capturing of the pictures allows users to capture images while applying effects and filters. NeonCam allows users to import pictures from their mobile library to apply any look to the existing photos. It allows users to control the intensity of the effect on the…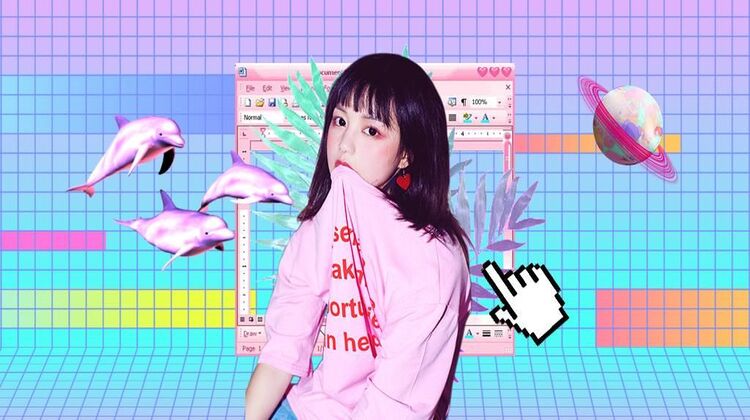 VaporCam is a funny picture editing application that allows users to edit their pictures to make them aesthetic and incredible. It provides users with multiple effects, like combining vintage-style old cameras with synth wave and cyberpunk effects. It gives users various elements like Seapunk, Macintosh, Windows 95, Sad Boys, Simpson Wave, Lofi music, etc. It makes user pictures cool with its punk effects. It allows users to edit their photographs in vintage 80s and 90s style. VaporCam allows users to…
Geeqie is another framework of an image viewer and picture that works with Unix-like operations. It provides a toolkit compatible with every organization and format for its quickness image previewing options. You can accomplish any task without taking up any room through the number of characteristics. Moreover, you do not need direct control over the application's files and directories. It provides a variety of customization options to fantastic default settings. For accuracy, the Preferences menu enables you to open pictures…
Jesper K. Pedersen developed the KPhotoAlbum programs that view pictures and organizers for Unix-like platforms. It eliminates and uses quickly annotated still photos and films captured. It provides fundamental core design elements to annotate digital camera-shot still images and videos easily. Furthermore, you can manage the keep track of the numerous images on your hard disc. It makes it simpler to describe your photos through the vast database of pictures. This application is a powerful tag system to quickly find…
Nomacs is the right platform for image viewer applications to support various image formats, including RAW and PSD. It uses semi-transparent widgets to provide extra data like thumbnails, metadata, or histograms. It is a multi-platform picture to adjusting an image exposure  with false colours. Moreover, it lets you handle directories and zip files to explore photos by annotating them and viewing the corresponding metadata. The file explorer option enables directory navigation and thumbnail representation of the active folder. You can…
Shotwell is an application that offers a private photo organizer for Linux distributions based on the GNOME desktop environment. Most notably, you can change the default image in 2010 together. It is a photo manager that provides private photo management for the GNOME desktop environment. In 2010, it replaced F-Spot as the standard image tool in several GNOME-based Linux distributions, such as Fedora. It enables the direct import of photos and videos from a digital camera. You can manage the…
Honey View is another image viewer application for a quick, effective, cost-free picture showing EXIF in JPG format. With the help of GPS, it provides the facility of information resizing and conversion. It supports raw images, animated GIFS, and PNG images without removing the compressed files. The archive formats are available if you want to use direct image viewing option without any additional setup or extraction. You can analyze the location on Google Maps and save your favorite photographs if…
JetPhoto is fully functional freeware for storing, organizing, viewing and sharing digital images that allow you to publish photo albums online. The windows desktop application includes a PHP-based Web service application and stores photos. You can post programs to quickly and easily turn your digital images into magnificent, high-quality flash galleries. Furthermore, you can edit and combine into a single interactive or combine a unique image with several others to create a collage. In addition, your work can be exported…
Piwigo is open-source image management that allows you to manage your gallery. It provides cloud hosting storage that organizes, addresses, and shares your photos. You can create business catalogs, teams, and individuals. Millions enjoy many features, such as excessive storage, source code availability, etc. Moreover, designing this application depends on business requirements, gallery, and graphics. Furthermore, it provides a broad selection for each photo gallery, making its source code accessible, editable, auditable, and extensible. You can upload and  add photo…
gThumb is an image browsing tool for the internet that helps you manage your hard drive. You can display thumbnails in the same database and automatically refresh the contents of a folder. Photographs and folders. In addition, I organized the folders and catalogs according to the requirements. You can view images through individual photos with all supported image formats. Also, you can see the imaging supervisor cataloging images first, then libraries. You can suitable photographs on your hard drive and…
Gwenview is an easy-to-use image viewer for examining and presenting a collection of images. It offers basic file management actions such as rotation, mirroring, flipping, and scaling. Additionally, you can copy, move, and delete images. It performs as a standalone application or as an embedded viewer. Furthermore, you can store web browser applications using the package manager. It is ideal for image manipulation and web browsing and works with other application stores. With the help of this application, it allows…
qView is an application that lets you view photographs free of toolbars and other intrusive elements. Using your image and a title bar, you can find end space efficiency from the beginning. Also, you can immediately view the photographs and use CPU and memory. The fully featured range provides animated GIF controls, file history, rotation/mirroring, and multithreaded preloading. This tool can open various image formats, including bmp, gif, jpg, png, tiff, and webp. You can easily customizable a large variety…
RawTherapee is an image processing tool that provides a raw image processing solution. It depends upon cross-platform for users ranging from beginners to professionals. With the help of digital cameras, it is designed to develop raw files and get the best results. Additionally, it gives features to take great images and show off your creativity. Also, many users waste time learning about raw photos, but these applications offer a welcoming and helpful environment, a forum, and a place to ask…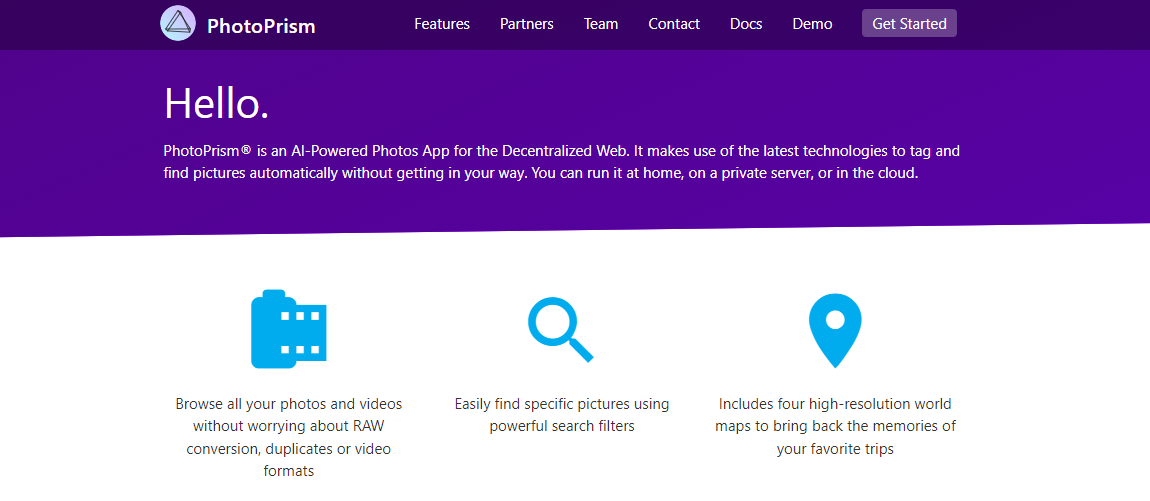 PhotoPrism is an artificial intelligence category for the newest technologies. Without any assistance, you can automatically categorize in the cloud. Additionally, you can share albums simply using remote connections. You can establish several links for each album with the option to add an expiration date. Moreover, it supports a wide range of File Format including JPEG, PNG, GIF, BMP, HEIF, HEIC The primary purpose of photo Prism is indexing, viewing, and conversion for all RAW photographs. Through the face recognition…
Darktable provides Photoshop or GIMP editing techniques for raw picture post-production. In addition, it enables workflow program digital darkroom for controlling your digital negatives in a database. It is  an improvement over Lightroom more accurate at using the parts and strategies tools. Furthermore, you can see and develop unprocessed photos for photographers by photographers. You can participate in the professional community sessions by posting questions on the mailing list or forum. With the help of community professionals, you can develop…
DigiKam is a program that enables you to edit RAW files in bulk photographs and photos. The user can import and export photographs using the most recent technologies with the aid of facial recognition. These photos are arranged into albums using chronological order, folder structures, or custom collections. It provides photo management software with tags that simplify importing and organizing digital images. Furthermore, you can manage and edit a different number of tags through a tag manager. New versions and…