Continue After Advertisement
Arpwatch is computer software, which is programmed on the basis of an open-source network that helps anyone with the monitoring of Ethernet traffic activity, such as changing IP or MAC addresses on his network along with maintaining a database of Ethernet and IP address pairings.
This marketplace even generates a log of noticed pairing related to the IP or MAC addresses information as well as timestamps, so the user can easily watch whenever the pairing activity showed on that network. Arpwatch also comes with sending reports through email to the network administrator, when any of the pairs is been added or changed.
Continue After Advertisement
Features
VPN
Sniffer
Firewall
Encryption
Similar to Arpwatch
elmoCut is like an eye candy ARP spoofer for any user, who is using the system linked to Windows. This platform has an aim to make ARP spoofing simple for all customers, so it can be done all the hard work under one hood. It can access as low CPU and RAM usage as possible, although offers almost the same results as compared to other closed source spoofers do. elmoCut is also free software, which is even used, studied, shared,…
WifiInfoView comes with dealing the purpose to display information, which is based on the wireless networks, including MAC address, signal quality, and much more. It is a simple but effective as well as reliable software that has a solution for accessing the detailed information related to the available wireless networks. The main window is even sectioned by two panels, as the upper panel shows the available Wi-Fi connections and the lower one gives detailed information in the format of hexadecimal.…
Continue After Advertisement
Continue After Advertisement
Xirrus Wi-Fi Inspector lets the user check the integrity along with the performance of his Wi-Fi connection as well as run speed or performance tests, so he can monitor the signal strength instantly. The platform allows anyone to perform multiple actions, including a search for Wi-Fi networks, detecting rogue access points, displaying connectivity issues, verifying AP settings or Wi-Fi coverage, and much more. Xirrus Wi-Fi Inspector also comes with a user-friendly interface, which gives detailed information related to the current…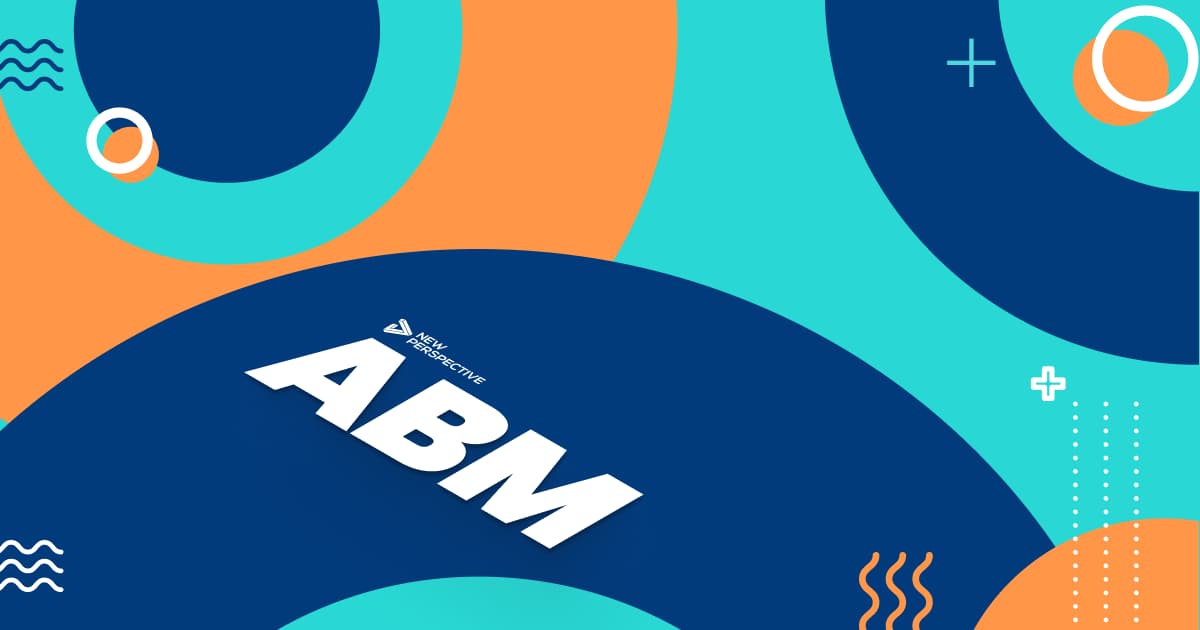 ABM net protection is an online application, which helps the user to protect internet connection from switch sniffers as well as any of the other cutting or spoofing attack networks. Many customers are not even aware of the risks when connecting to the internet via unprotected networks, including public ones. This platform is developed to protect a few methods, which may result in providing sensitive information openly. The app of ABM net protection installs easily and it also requires WinPcap…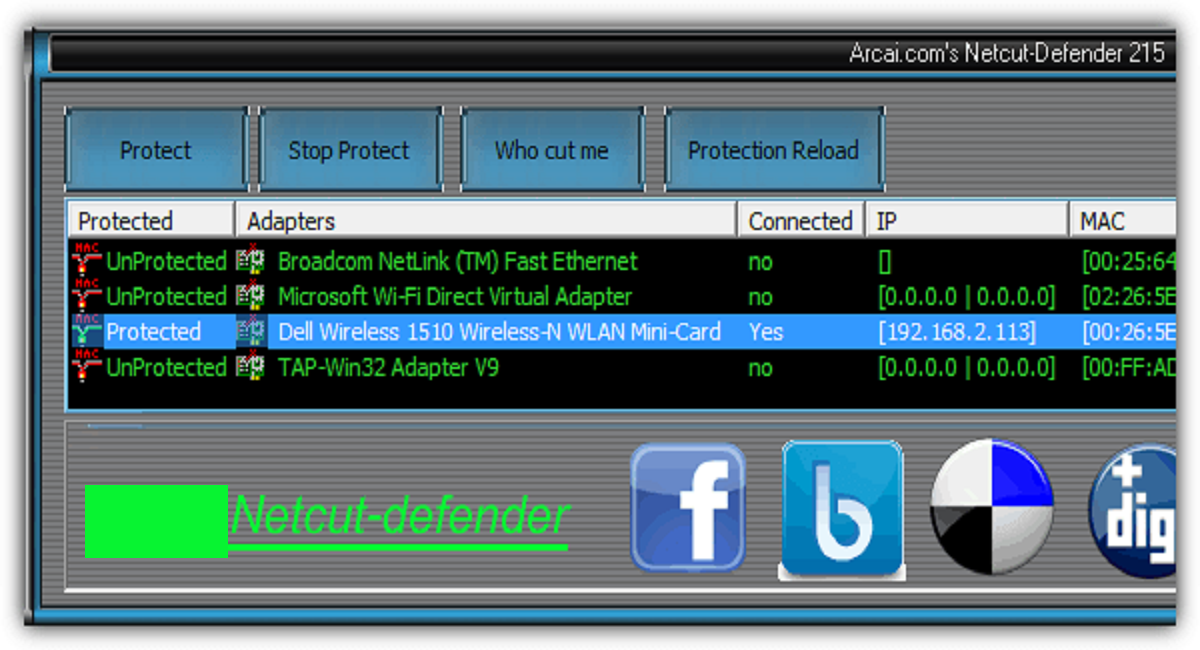 Netcut-Defender is a reliable utility tool, which is developed in order to help the user with keeping his network's speed optimized. It has aimed to protect anyone's network connection from various spoofing attacks, as it is created to stop the ARP spoofing attacks whenever any of the unauthorized users imitate his computer, so he can use it to send multiple data packets. As the ARP spoofing attacks can cut-off Internet connection or reduce its speed, this tool enables the user…
Selfishnet is a management providing service based on the bandwidth as well as network monitoring. With the help of its application, anyone can get entire control over the Ethernet, Wi-Fi network, etc. The platform didn't require any access to the router, as the passwords or usernames for linked devices are even not necessary. By using selfishnet, the user can easily control, monitor, or limit the speed of uploading and downloading for other persons that are connected to his router without…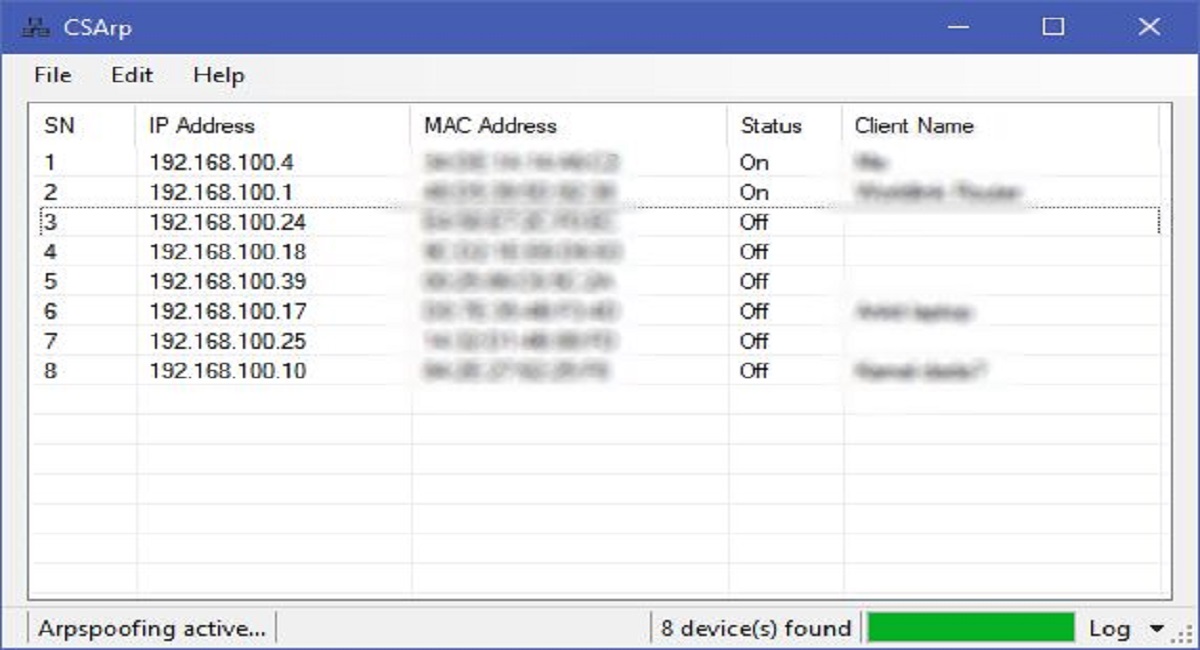 CSArp-Netcut acts as an ARPspoofing network, which deals with letting the user launch spoofed ARP requests, so he can disrupt connections in a LAN. It is even available for Android, Windows, Linux, PyQt, online services, web-based systems, and much more. The installation of its application file didn't host on its server entirely, although some of its parts are kept secure by its main server. When anyone can download hyperlinks on this web page, all the related files will be downloaded…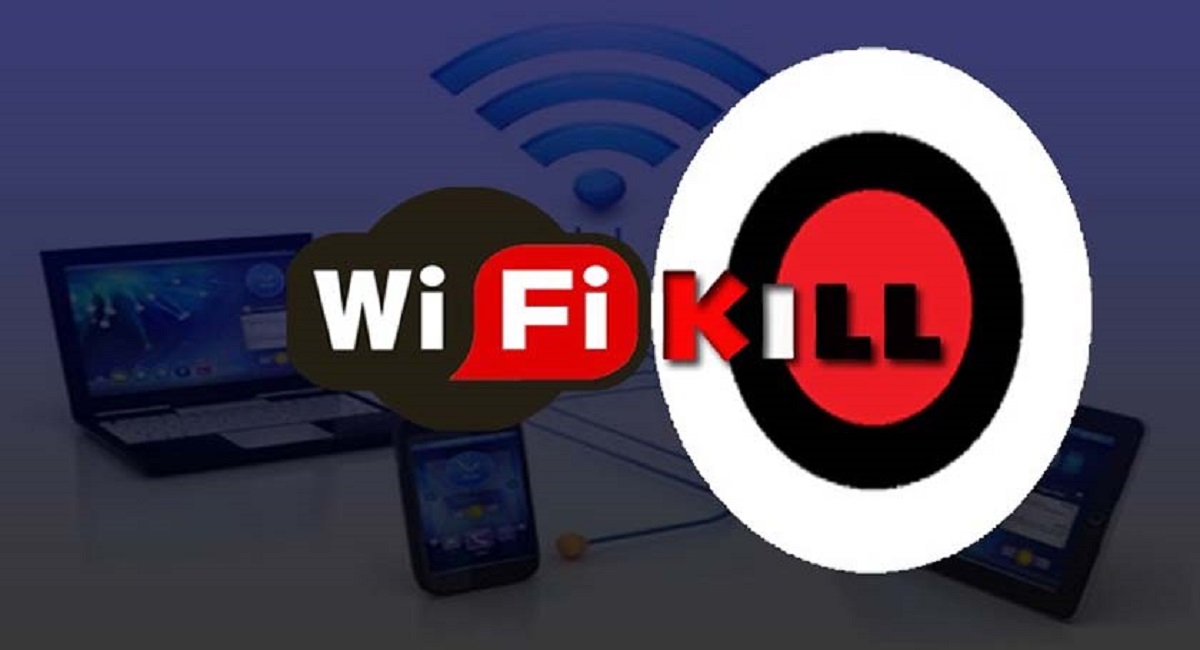 WifiKill is like an android app, which is helping the user to disable other users' Wi-Fi internet connections that are linked to the same network. The platform works with a kind of hacking process, by which anyone can hack another's an internet connection as well as successfully disable it. Its app is designed for customers having Android-based smartphones. WifiKill also comes with falling into the category of hacking, because it is even able of searching for other useful information that…
TuxCut is a type of program, which is based on an open-source network that helps the user in the protection of Linux systems against the attacks of ARPspoof as well as blocks the unwanted users on that network. The platform is like an alternative to the Windows tool, which is used by the customer to block and it is even written in the language of Python/Qt4 just by using the binding of Py-Side. TuxCut also allows the user to perform…
PRTG Network Monitor comes with offering the user to monitor his network traffic, as it allows him to stay in touch with the important LAN as well as WAN statistics just by using a web-based interface. As the network administrators are in need to know what is happening with several devices from their networks, they can easily view the bandwidth usage along with the availability of a specific resource. PRTG Network Monitor can also retrieve the information from various sensors,…