Continue After Advertisement
Wonolo is a free business and lifestyle app developed by Wonolo Inc. Using this app, you can get hourly, daily, and part-time jobs immediately without any effort. The jobs provided by this app include event services, manufacturing, warehousing, retail, food, and beverage. All the work available on this app has its most precise details. This app enables users to work whenever they want and from where they want.
There is no need for any dialogue criteria and interviews for working on this platform. On this app, you can quickly get paid just after performing your work. It is a very beneficial app for companies using which they can hire experienced workers.
Continue After Advertisement
Features
Get jobs
Work with precise details
Work whenever you want
Work from anywhere
No need for dialogue criteria and interviews
Get paid quickly
Companies hire experienced workers
Wonolo Alternatives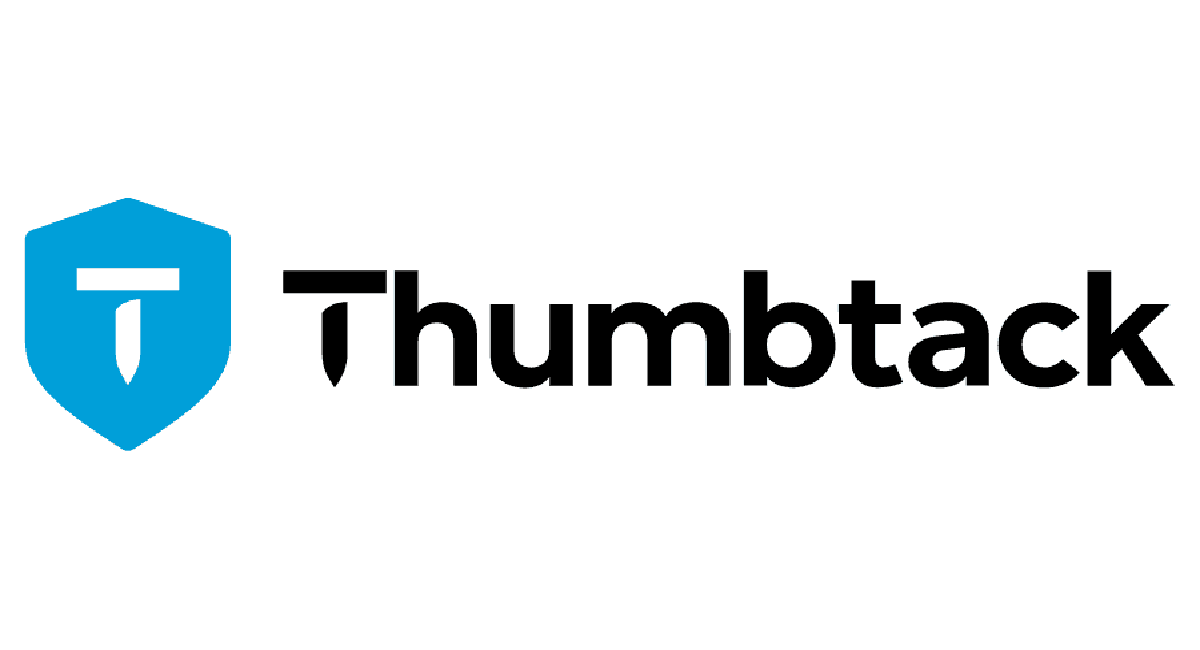 Thumbtack refers to the solution-based platform that can help its users engage with local professionals in real-time. This platform lets its clients get lists of thousands of services, such as call & message options, customer feedback, business profiles, contact information, and more that they can gain after getting information. It can even permit its customers to access several categories, including home, events, packing, lessons, moving, wellness, and many others. Thumbtack also facilitates hundreds of thousands of active users that have…
Indeed Flex is a free recruitment and job seeker website on which you can find work across the UK. This website has a flexible schedule and enables people to choose where and when they want to work. The site provides instant job access so you can instantly get confirmation of your job shift. It is available 24/7 for its users so they can apply for the job whenever they want. You can find a range of work from this site…
Continue After Advertisement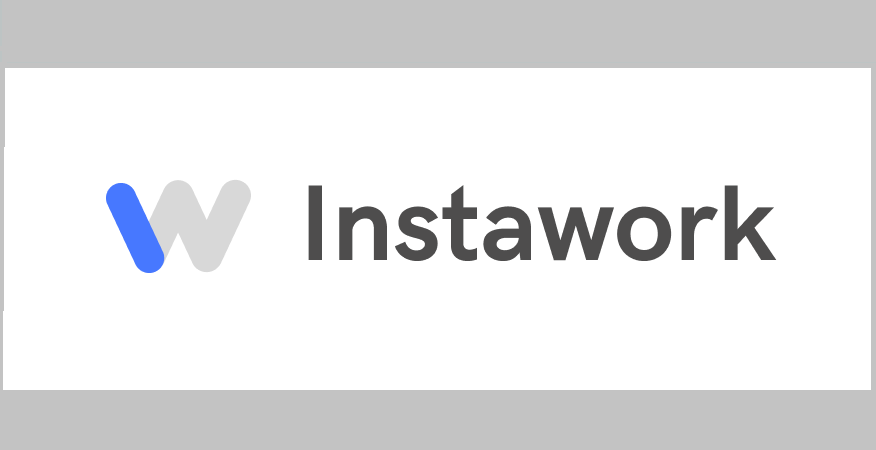 Continue After Advertisement
Instawork is a business and commerce website for finding staff for your business. With the help of this site, you can get nearby hourly workers for your business. This site allows people to get work according to their skills and abilities. This website provides multiple post shifts from which you can choose the shift according to schedule. This website provides workers with daily pay for completing work in time. Furthermore, the site provides 3% extra pay and cash bonuses for…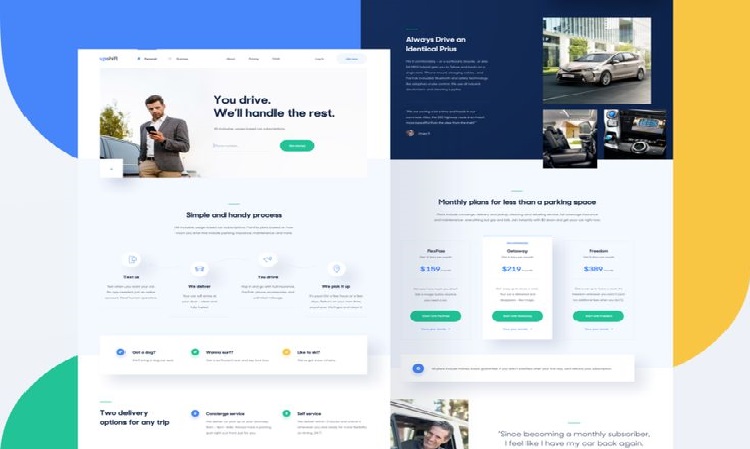 Upshift is a free business and commerce website designed for both looking to hire and work. Using this site, people can hire staff hourly with complete reliability and predictability. From this site, workers can choose where and when they want to work. To use this site for hiring staff and choosing work, people must log in. You can log in to the site by adding your email id and password. Furthermore, this site pays you for the whole week's work…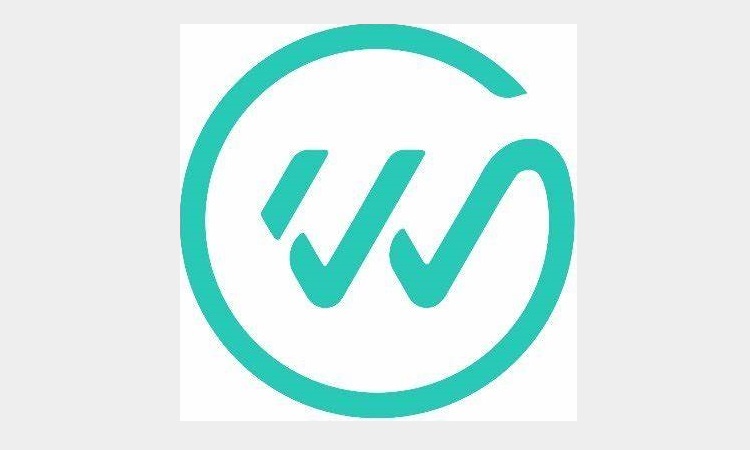 WorkWhile is a free business and commerce app developed by Workforce as a Service, Inc. With the help of this app, you can get access to on-demand and full-time jobs. This app allows you to get jobs that fit your schedule, abilities, and skills. Using this app, business owners can find and hire staff for their business. Furthermore, this site offers no complicated contracts, upfront costs, and hidden fees. The site enables business owners to set wages for each worker…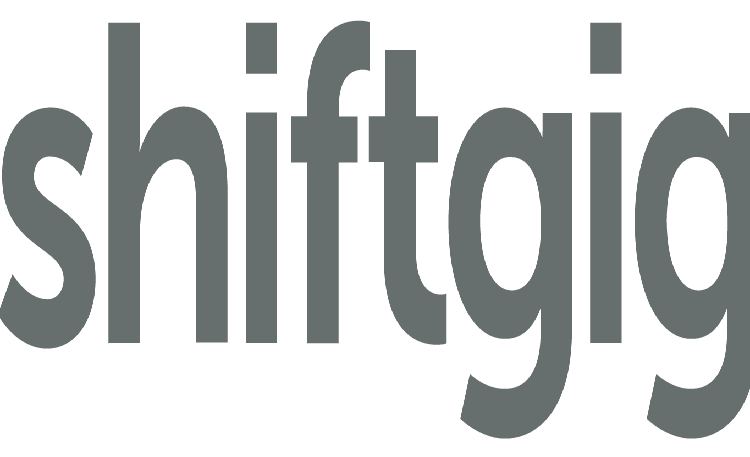 Shiftgig is a free workforce technology using which gig workers can connect themselves with employers to get jobs. This site allows people to browse and find work according to their schedules and skills. With the help of this site, various staffing agencies can transform the way people work. This website lets agencies insight into their workers and focuses on coaching and strategic growth. Furthermore, this provides its users with payments on completing the shift. The payment provided by this app…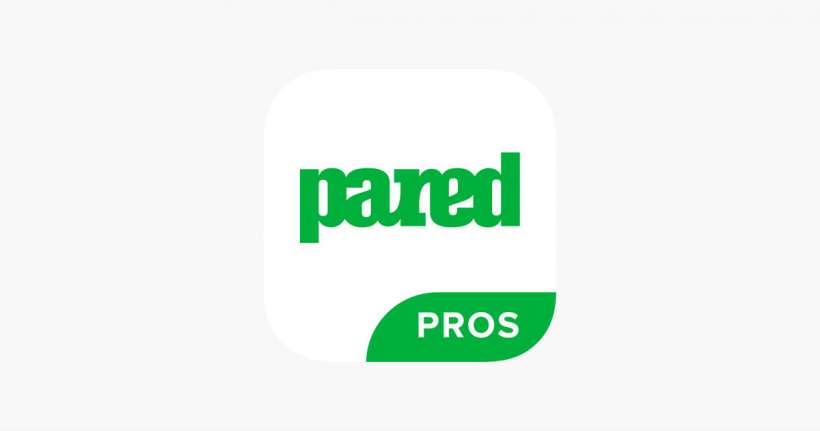 Pared Pros is a free business and commerce app developed by Pared, Inc. This app allows food and beverage professionals to find the best job for them easily. You can get part-time, full-time, or temporary hospitality jobs from this app. The app enables users to create their resume websites and highlight their abilities and skills. After creating a personal resume, your network will leverage and get personalized job opportunities. Furthermore, this app lets you connect with food service professionals and…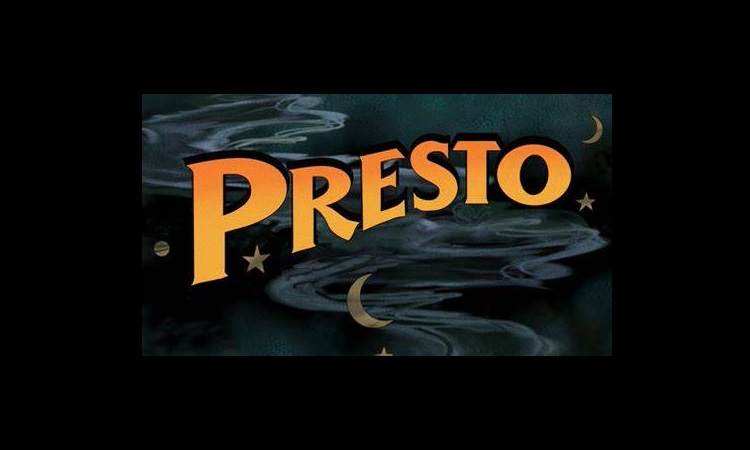 Presto is a free development tool and SQL query engine using which people can run SQL on various data sources. It runs analytic queries of all sizes like petabytes and gigabytes. This website provides you with high-volume apps and analytics at high speed. The site performs financial analysis for public markets, which is beneficial for businesses. Furthermore, this site is related to a database management system in which one coordinator node works with multiple other nodes. Presto has scalability, due…
Parked is a free parking website using which you can monetize your parking. With the help of this site, you can get paid parking and increase revenue for your real estate. Using this site, you can get revenue for parking your car hourly and monthly. This website manages and sells event parking for locations close to music events, stadiums, and Arenas. Furthermore, this site supports mobile payment so people can pay for parking cars via their mobiles. People must register…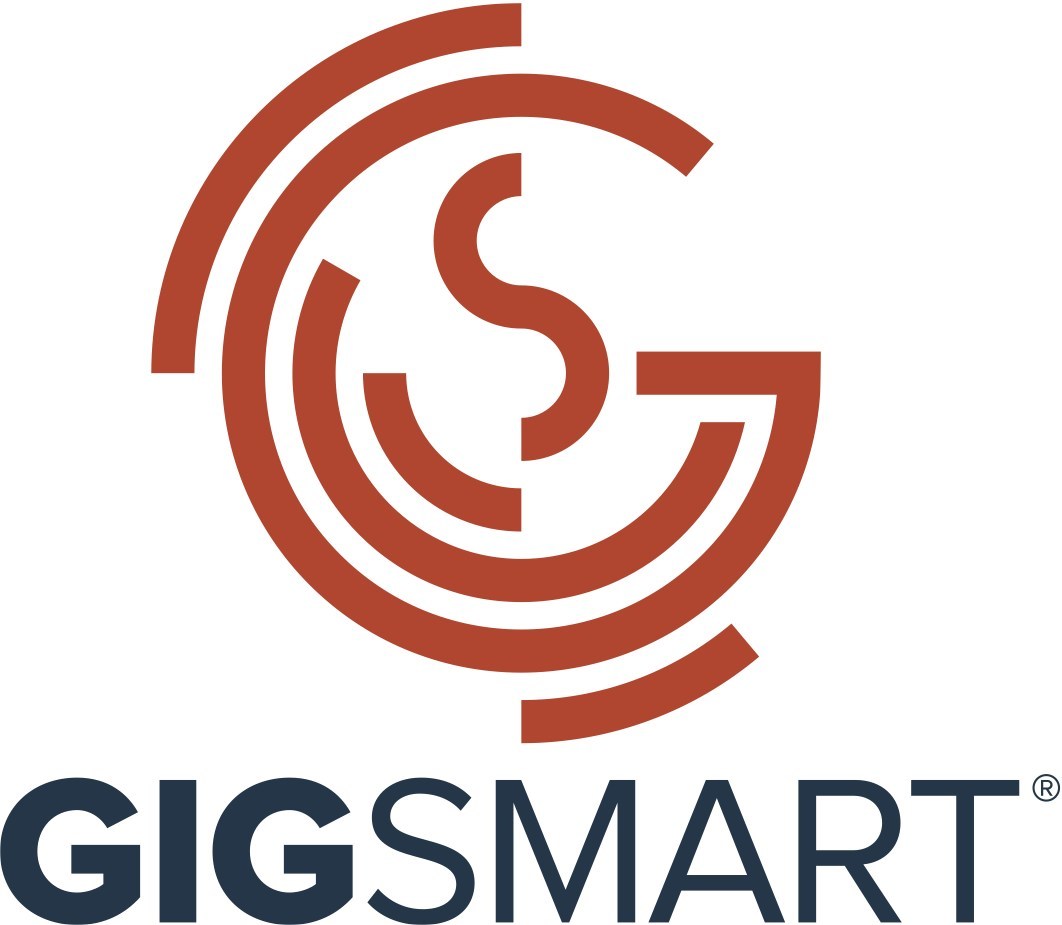 GigSmart is a free business and commerce app developed by GigSmart, Inc. Using this app, you can easily get access to local jobs and gigs. This app allows you to find work according to your schedule and whenever you want. This app provides full/part-time positions, hourly shifts, and residential projects. Furthermore, this app provides work opportunities within different industries like food service, warehouse, retail, construction, and cleaning. To get work from this app, people have to create their profile and…
Jobstack is a smartphone app and website that helps local workers find short-term, flexible employment and gigs that fit their abilities and schedule. You have complete control over your schedule and choices. You will be given directions on where to go, what to bring, and what to expect once there once you have found work or performances that suit your interests. It has job openings all around the United States. You can apply for work as a worker and start…
Diem: Get Paid is a free business and job finding app developed by Diem Technologies. On this app, people find and choose a suitable job from the provided jobs. To find suitable projects, the users have to filter projects by categories. The jobs provided by this app are different from each other based on tasks, time, and pay. This app provides the income of the worker immediately just after the worker finishes his work. All the jobs provided by Diem…
Gigworx is a free business and works on-demand app developed by GigWorx LLC. It has a wide range of various gig jobs for its users. From the provided gig jobs, people can choose the jobs that will match their interests, abilities, and skills. The app gives you the option to select flexible hours for performing your job. Furthermore, users can perform their jobs on this app from all around the world. With the help of this platform, people can increase…
Bluecrew is a free business and workforce app developed by Bluecrew, Inc. This app provides its users with multiple full-time and part-time hourly jobs. All the jobs offered by this platform come with complete information of location, wage, and job description. The users can choose the suitable jobs for them from all the provided jobs. In addition to selecting a suitable job, you can also create your working schedule. To work on this app, people have to log in to…
Hyre is a free business and workforce management app developed by Hyre. With the help of this app, you can hire employees and manage a workforce. In addition to managing the workforce and hiring employees, the users can also manage the schedules of their employees on this app. It enables users to find out how they can get an advantage by using the Hyre suite of products. The app has digital time clocks due to which workers can punch out…
Adia is a free business and job finding app developed by Adia Solutions LLC. On this app, you can find your desired jobs and book the gig of the desired job. The jobs you can choose from this app include, hospitality, special events, service industry, general labor, and catering. To choose the jobs, users have to create their profile on the app. The users have to tell their availability, interests, and skills in their profile. The jobs provided by this…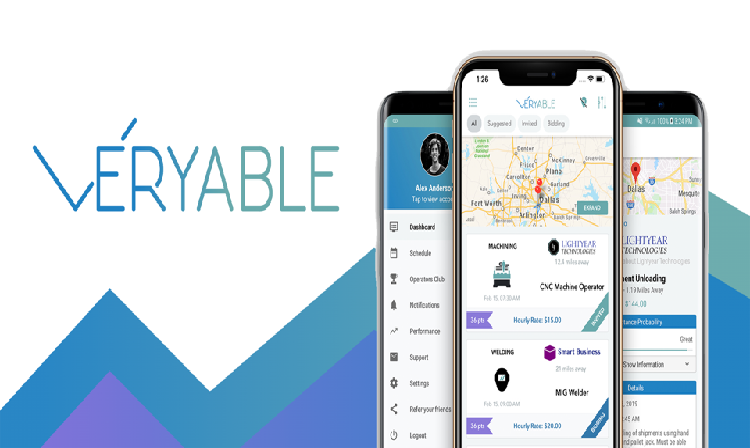 Veryable is a free business and on-demand marketplace developed by Veryable, Inc. With the help of this app, users can find their work and get paid with their income daily. To explore this platform, people have to create their business profiles. This app provides its users with the opportunity of increasing their daily pay. The app gives you the option to create your flexible schedule of working. Using this app, people can easily increase the set of their skills. Furthermore,…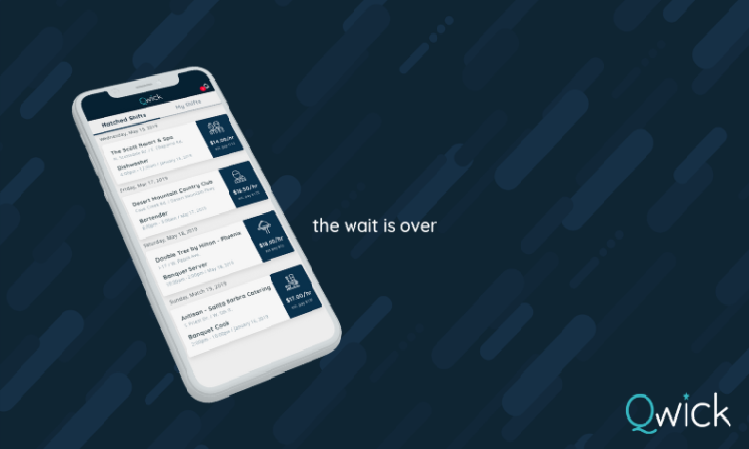 Qwick is a free business and staffing app developed by Qwick, Inc. With the help of this app, people can change their way of working. This app is mainly designed for connecting professionals of the service industry with beverage and food shifts. To use this app for working and earning money, people have to sign in with all the required details. On this app, you can perform the work in the food industry. This app provides its users with their…
Snapshyft is a free labor marketplace and business app developed by SnapShyft. This app is used for filling shifts and hiring staff for industries like manufacturing, food service, and hospitality. It helps the users to hire staff within minutes without any hassle. The jobs people can perform using this app include catering, cooking, hosting, meal service, food production, and food packaging. To work on this platform, the people must have industry experience and qualifications. Furthermore, it has a feature of…
Pop Bookings is a free business app and a self-serve marketplace developed by PopBookings LLC. With the help of this app, people can easily manage their promo careers. This app enables its users to easily connect with their favorite agencies. To use this app and get work from agencies, people have to create their professional profiles. It has multiple jobs from which people can find and choose their desired jobs. The users of this app can receive and respond to…
DoorDash brings a fantastic service right to your doorsteps while letting your order and access your most likely food whenever, wherever. DoorDash - Food Delivery App offers a significant selection of your most likely national, international and local restaurants. It covers more than 310,000 menus across more than 4K cities in the US, Australia, and Canada. You can spend more time doing important things for yourself and let it take care of your food. You can effortlessly choose from your…