Continue After Advertisement
Waifu2x is an online leading platform that lets users upscale images of anime artwork without compromising its visual quality and restores images with clarity. This tool provides a user-friendly interface allowing artists to access smartphones and Android and integrate them with popular platforms.
Waifu2x supports various file formats, allowing users to upload and adjust their files and images while reducing noise. It's an original artwork platform that enhances images using AI algorithms and analyzing patterns, preserving delicate lines according to users' needs and requirements. Waifu2x is a web-based tool that speedily works and improves flexibility by making it accessible from any device with an internet connection.
Continue After Advertisement
Features
Easy to access from any device
Preserve delicate lines
Analysis patterns and enhance the image
Quality images to upscale
Restore images with clarity
Pros
Friendly interface
Free to access
Flexible
Best visual images
Cons
Internet required
Used AI technology
Paid also
waifu2x Alternatives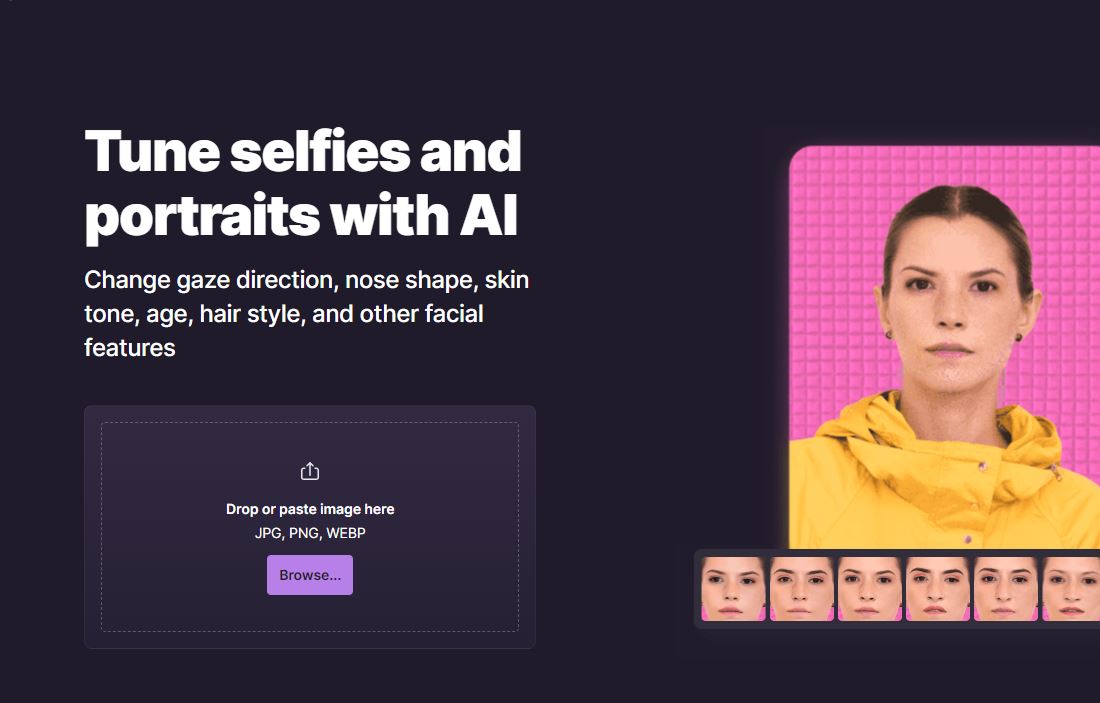 Phosus is an online tool that lets users create product photos for eCommerce platforms or social media profile photos. It is an AI-powered enhancement tool that styles your image according to users' requirements and access high-quality resolution without compromising its visual appearance. Phosus has a user-friendly interface that makes it accessible easier with a smartphone, Android, windows, and IOS devices with seamless integration. It's a destination for designers, web developers, artists, and professionals to expand their business using pixel-perfect documents…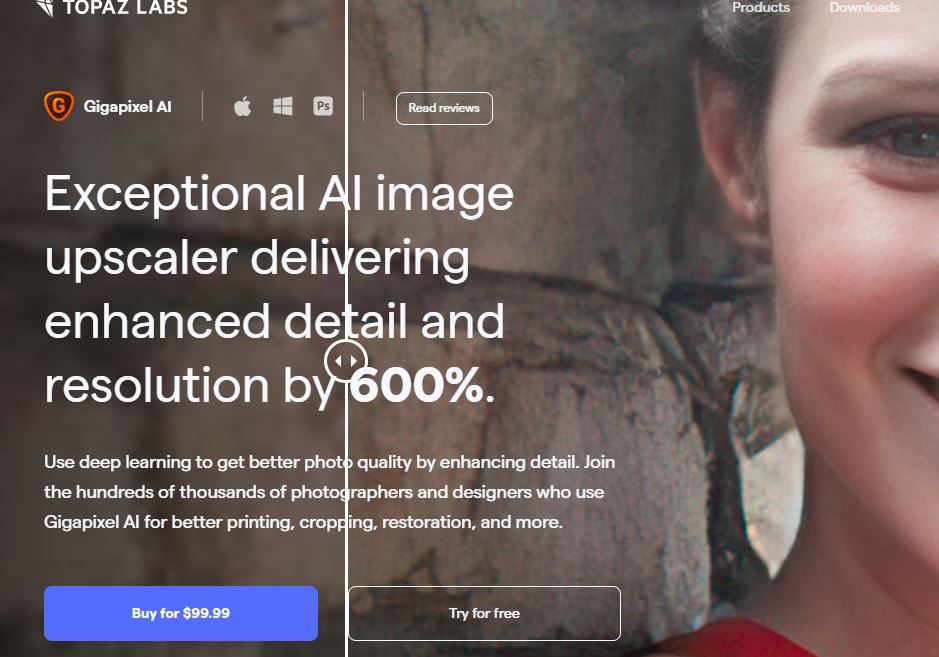 Topaz Gigapixel AI is a leading image scaler application and tool that allows users to enhance their image resolution by 600% using advanced AI algorithms and pixel resolution. This platform has a friendly interface and intuitive design that let content creators, artist, designer, and photographers access it using smartphones, Linux, windows, and os devices. Topaz Gigapixel AI has delivered a seamless experience to enhance the facial detail and textures of given images by printing, cropping, or restoring. Topaz Gigapixel AI…
Continue After Advertisement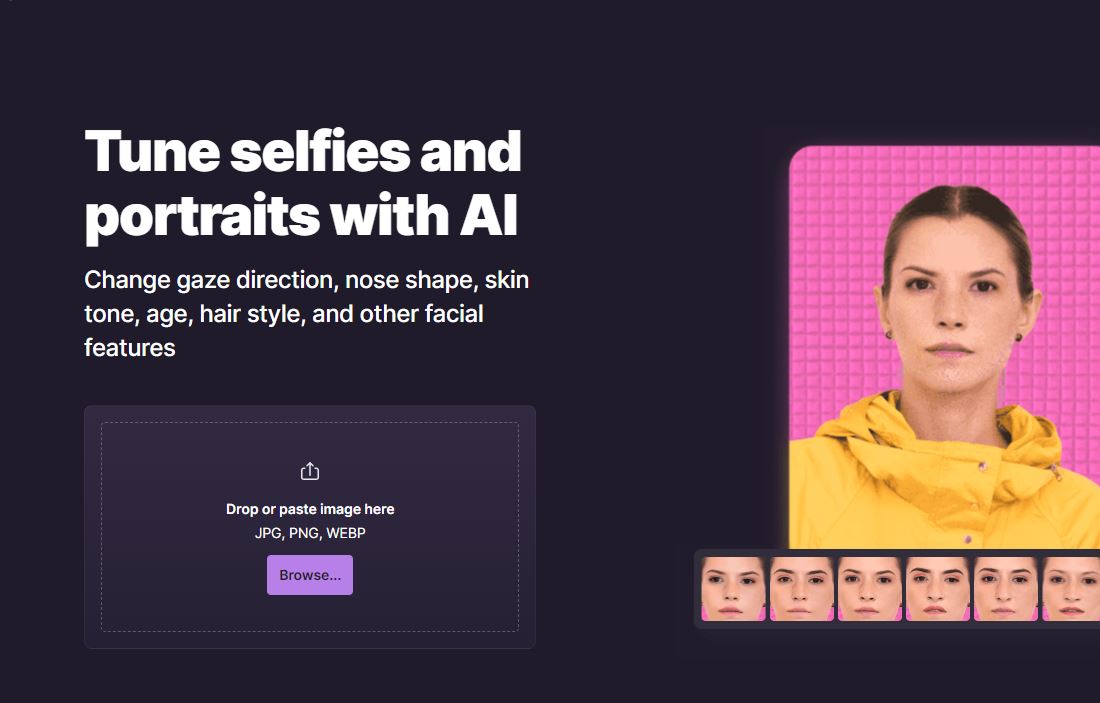 Continue After Advertisement
Heyphoto is a free, open-source platform with an AI photo editor that allows users to edit their images according to their requirements. This platform has a seamless, friendly interface that will enable users to access easily using smartphones, Android, and Windows with a good internet connection. Heyphoto is a Google Play Store application developed by Hanin Company. It provides different editing features like smiling face, hairstyle, appearances, emotions, makeup, and age factors tools that bring breath to your images and…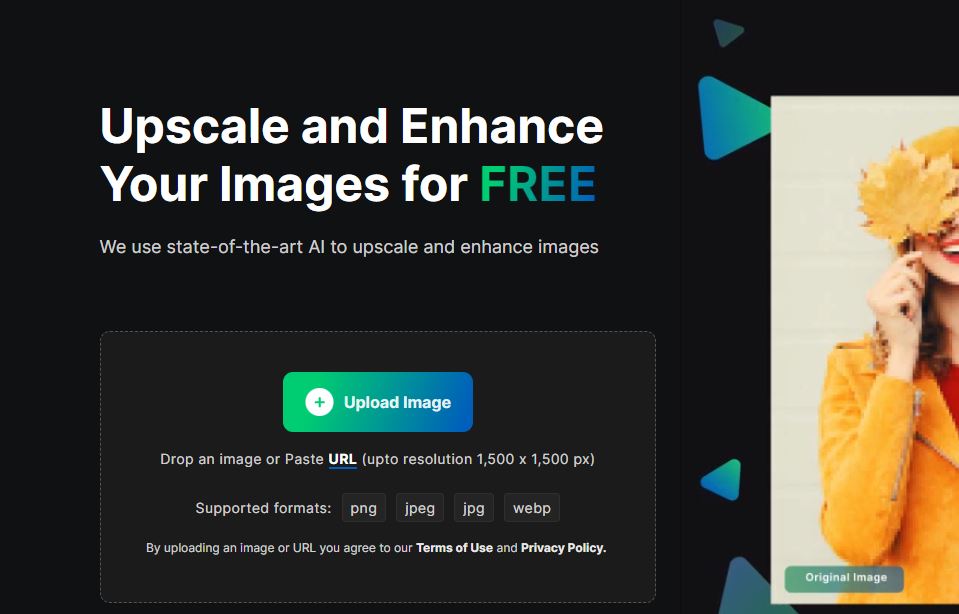 Upscale.media is a leading platform that lets users upscale and analyze images without compromising their quality and visibility. This platform uses advanced algorithms to enhance the resolution and overall quality of images and videos, giving a clear result in no time. Upscale.media analysis and interpretation pixels by sharpening image resolution and showcasing them to engage an audience that enhances users' brand perception. It also provides a machine-learning workflow that guides users to make informed decisions by evaluating media content. Upscale.media…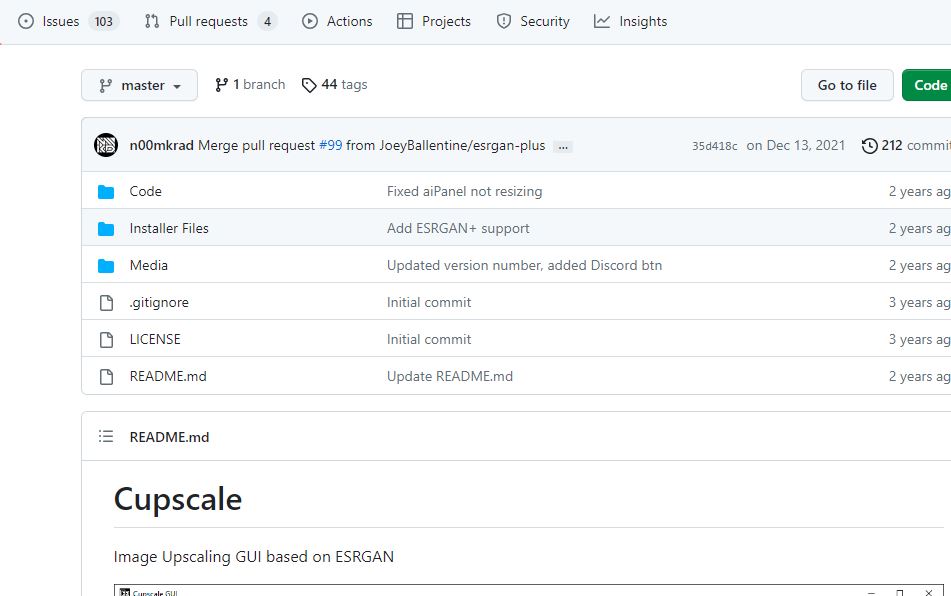 Cupscale is a web-based image managing platform that allows users to process their image enhancement using GUI technology. This platform provides free and open-source software that permit photographers, designers, web developers, and artist to upscale their work without compromising its quality, resolution, and visibility. Cupscale also implements their work via Joey's fork. And has access to GPU compatibility that gives a clear result in no time, according to users' requirements; it also commits to preserving original content while analyzing images.…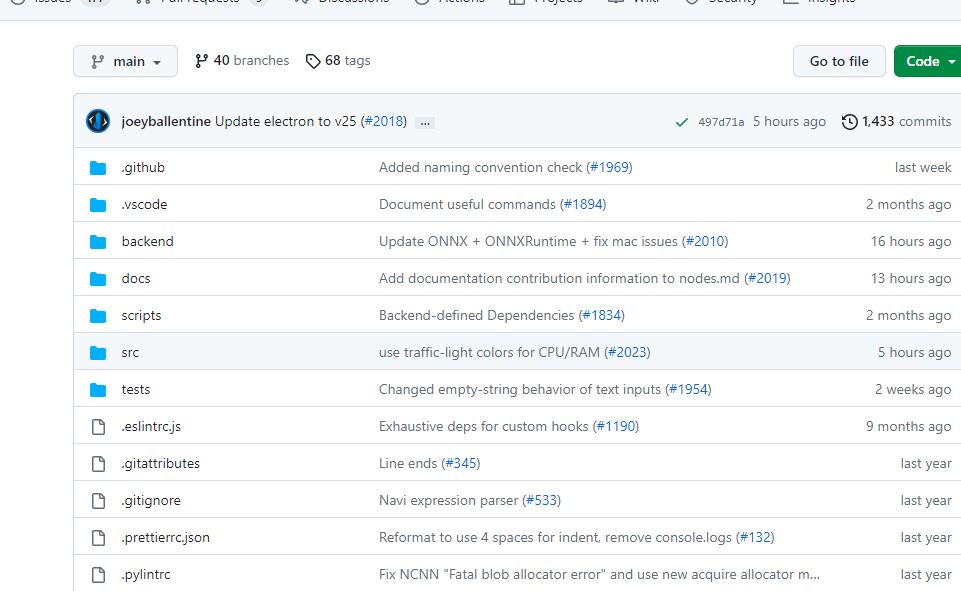 ChaiNNer is a node-based image upscaling platform and a tool that lets users process their image enhancement using GUI technology. This platform provides a neural network that permits photographers, designers, web developers, and artists to upscale their work without compromising its quality, resolution, and visibility. ChaiNNer aims to make chaining image processing tasks in no time, but users need an internet connection to access a seamless enhancement experience. In addition, it has an easy-to-use interface and intuitive design display that…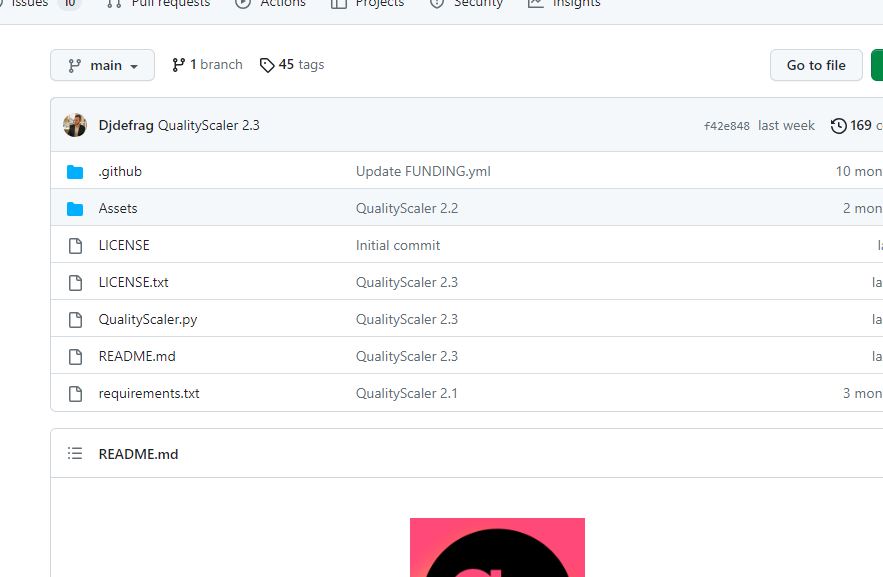 QualityScaler is an open-source online platform that uses AI algorithms to upscale or enhance images and videos according to user requirements and needs. This application has a user-friendly interface that allows them to interact using multiple devices with seamless integration. QualityScaler is mainly used by graphic designers, photographers, and artists to enlarge images and reduce video noise. It also uses advanced GUI technology, written entirely with the popular programming language Python, which developers use worldwide. In addition, QualityScaler empowers artists…
SupaRes is an online AI image enhancement platform that allows users to seamlessly upscale their images and visual content and reduce noise according to their requirements. This platform provides AI algorithms and advanced technology-based tools that fix every business work problem by restoring and resizing images and other content databases without compromising their quality ad giving a clear result in no time. SupaRes provides machine learning that optimizes your image resolution automatically and enhances them to showcase on another platform…
SuperImage is a neural network-based image tool that lets users upscale their images with a deep learning artwork using an AI algorithm. This platform has a user-friendly interface that enables them to access easily using multiple devices, including Windows, Android, Mac, and ios. It provides a framework that sharpens your low-quality images in high resolution by using AI upscaling according to users' needs and requirements. SuperImage keeps your data secure without losing its quality at any cost and provides a…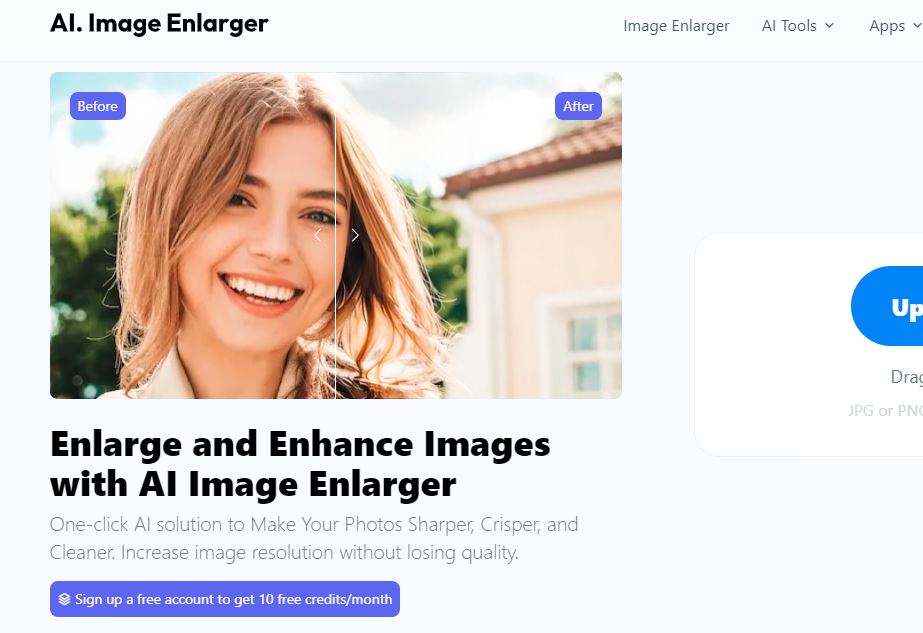 AI Image Enlarger is a revolutionary open-source platform that lets users access high-quality images by upscaling and enlarging them and reducing noise according to users' requirements. It's the best photo upscale that allows users to enlarge and enhance image visibility and appearance by drag-drop process without losing its quality and provides a seamless experience. AI Image Enlarger has a user-friendly interface that permits graphic designers, artwork, photographers, and artists to access easily using multiple devices. AI Image Enlarger also enhances…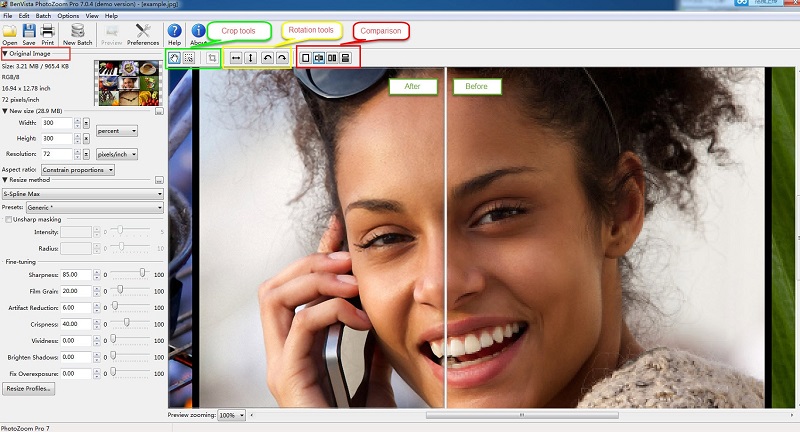 PhotoZoom Pro is a leading platform that lets users enhance their image quality by upscaling or enlarging them according to users' requirements. It's an AI-based tool widely used by photographers, graphic designers, and digital artists to upscale their artwork by giving a new breath to their visual content. PhotoZoom Pro has a user-friendly interface empowers them to easily access their smartphones, windows, and Android devices from anywhere and anytime. It provides advanced; algorithms that deliver clear enlargement images to achieve…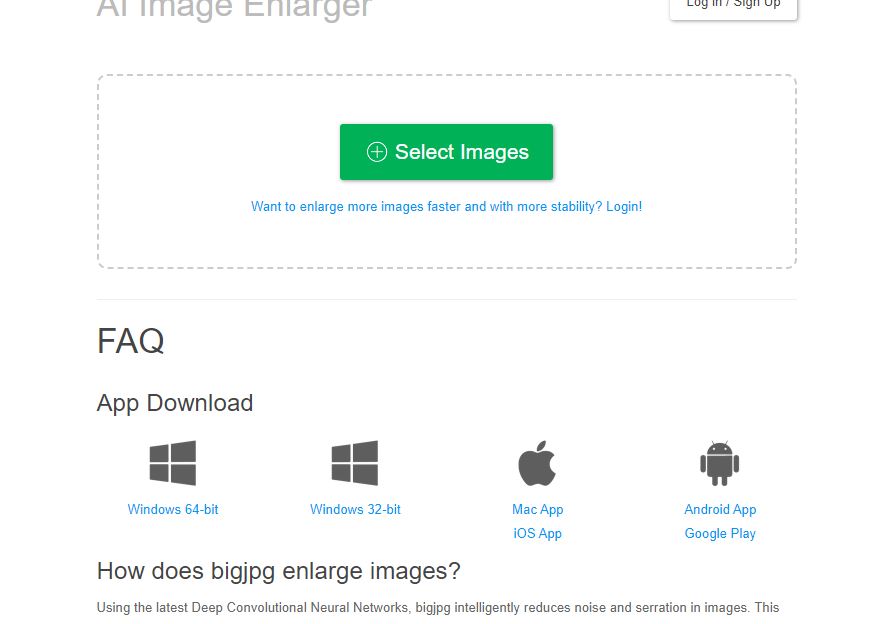 Bigjpg is a leading AI-based platform and tool that lets users enhance their image visibility by enlarging using deep convolutional neural networks. It provides AI super-resolution for anime-style artwork, photographers, and graphic designers to work seamlessly without losing data visibility and quality. Bigjpg is a web-based software that uses unique algorithms to adjust images line, color, and ad quality and gives impressive results according to users' needs and requirements. In addition, Bigjpg has a seamless, friendly interface that is accessible…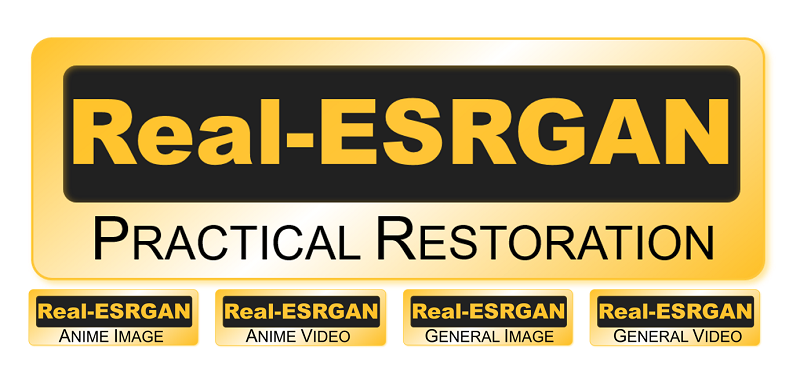 Real-ESRGAN is a web-based online software that provides developing algorithms to upscale images and videos for anime-style artwork without compromising its quality and visual appearance. It's a powerful restoration application gives a clear result according to users' requirements and needs. Real-ESRGAN is an open-source toolbox that provides practical work with a seamless real-world face restoration experience that won't damage its content. It offers a user-friendly interface and has an intuitive design display that lets users access using their multiple devices…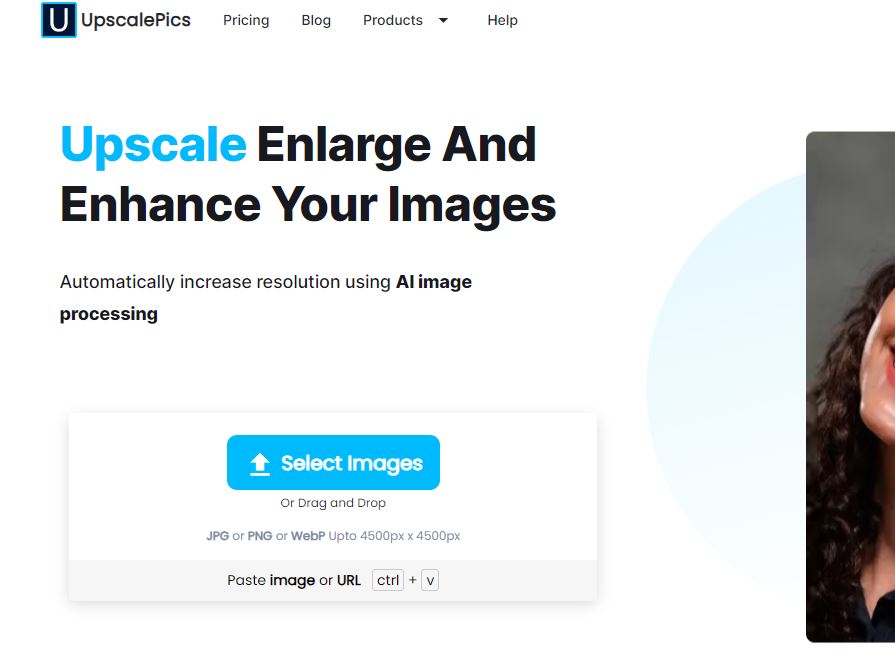 Upscalepics is a revolutionary web-based platform that offers specific tools to enlarge images, upscale them, and enhance it online. This platform provides a go-to destination for photographers, marketers, designers, artwork, and content creators a need to look at their visual content without compromising its original quality and visual appearance. Upscalepics uses AI technology and algorithms to deliver unparalleled image enhancement and can transform snapshots into high resolution with no time and effort. In addition, Upscalepics has an intuitive interface that…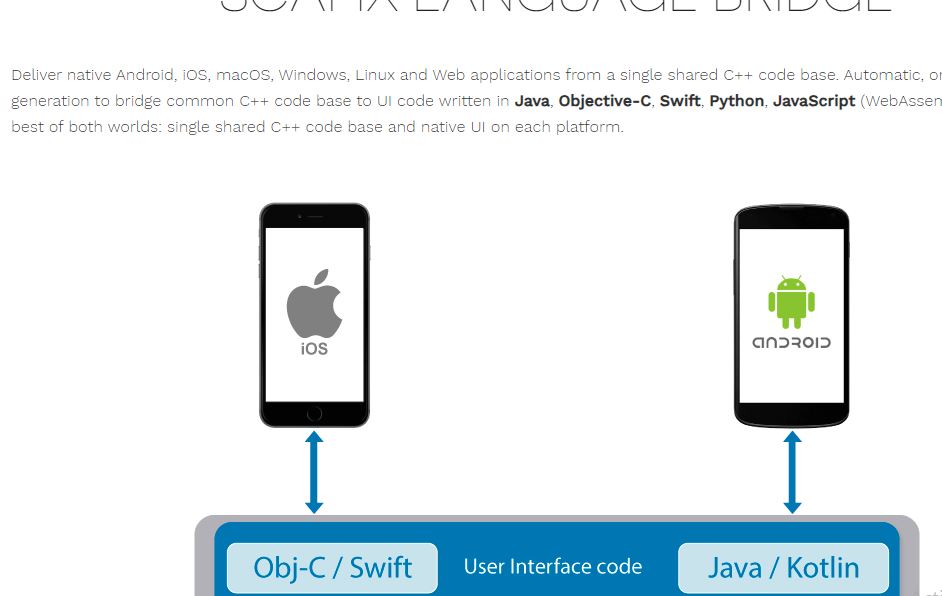 Scapix is an online web-based tool that provides a language bridge to develop web applications using C++ code and other code generation that works automatically. This platform offers a seamless, streamlined experience to create software apps using powerful tools and frameworks. Scapix offers unique tools that bridge the gap between operating systems and programming languages and saves time and effort using an internet connection. This platform has a user-friendly interface that is accessible easier using ios, Android, and Windows and…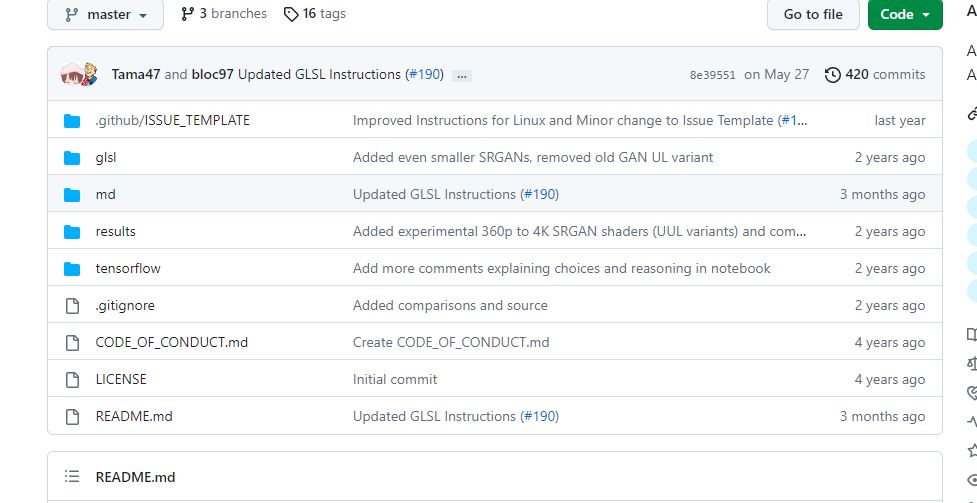 Anime4k is a revolutionary open-source platform that lets users access high-quality images and videos by upscaling them and reducing noise. It's a real-time upscale that won't allow your content damage at any cost and provides a seamless upscaling experience without compromising its quality and visual appearance. Anime4k has an intuitive design and user-friendly interface that allows graphic designers and artists to access multiple devices easily. It also implements their work in any programming language using an artwork algorithm. It gives…
Video2x is an online leading platform that lets users upscale images, GIFs, and Videos of anime artwork according to users' needs and requirements. This tool provides a user-friendly interface allowing artists to access smartphones, android Macs and use a good internet connection anywhere and anytime. Video2x offers a state-of-the-art algorithm that helps graphic designers, photographers, and other artists to increase the resolution and frame rate of their content and other document files and adjust them while reducing noise. Video2x machine…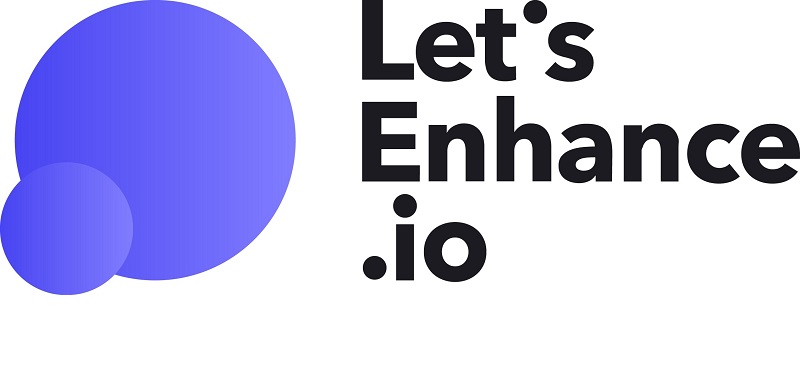 Let's Enhances is an online leading platform that uses AI-based algorithms to upscale images without compromising their quality and reducing noise. It's a web-based tool lets users utilize a powerful image resolution that enhances visibility and flexibility. Let's Enhances provides a friendly interface that permits users to access easily using different devices with a good internet connection. It's the best platform for photographers, graphic designers, artists, designers, and others that want easy methods to transform their visual content into a…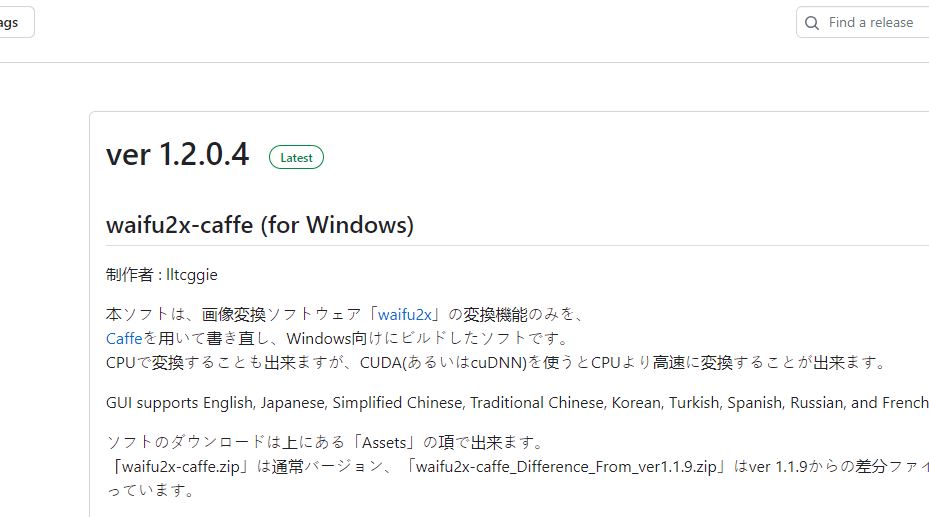 Waifu2x Caffe is an open-source image upscaling tool and an online platform where users can design their pictures according to their needs and requirement. This platform provides AI algorithms and specific tools that let users upscale their images without compromising their quality and reducing noise. Waifu2x Caffe gives anime enthusiasts, and artists access to maintain artistic integrity and helps them improve their image resolutions quickly but with an internet connection. It is a web-based software that transforms low-resolution images into…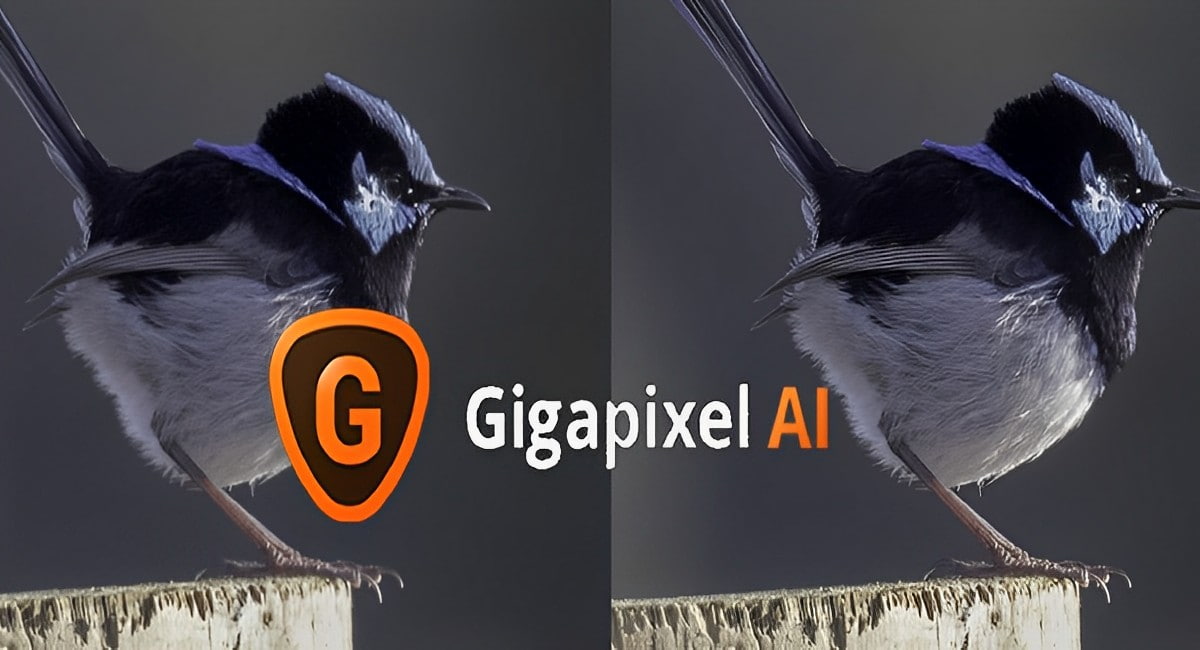 Gigapixel AI is an artificial intelligence-powered image editing tool designed to help users to enhance image quality and resolution as if captured with a high-quality camera. The platform allows clients to utilize sophisticated AI algorithms, trained on millions of images, to upscale photos while accurately preserving natural, photorealistic details. This technology is easily adaptable from customers to various subjects like portraits, landscapes, architecture, and different image types. Gigapixel AI also comes with a unique selling point: its ability to create…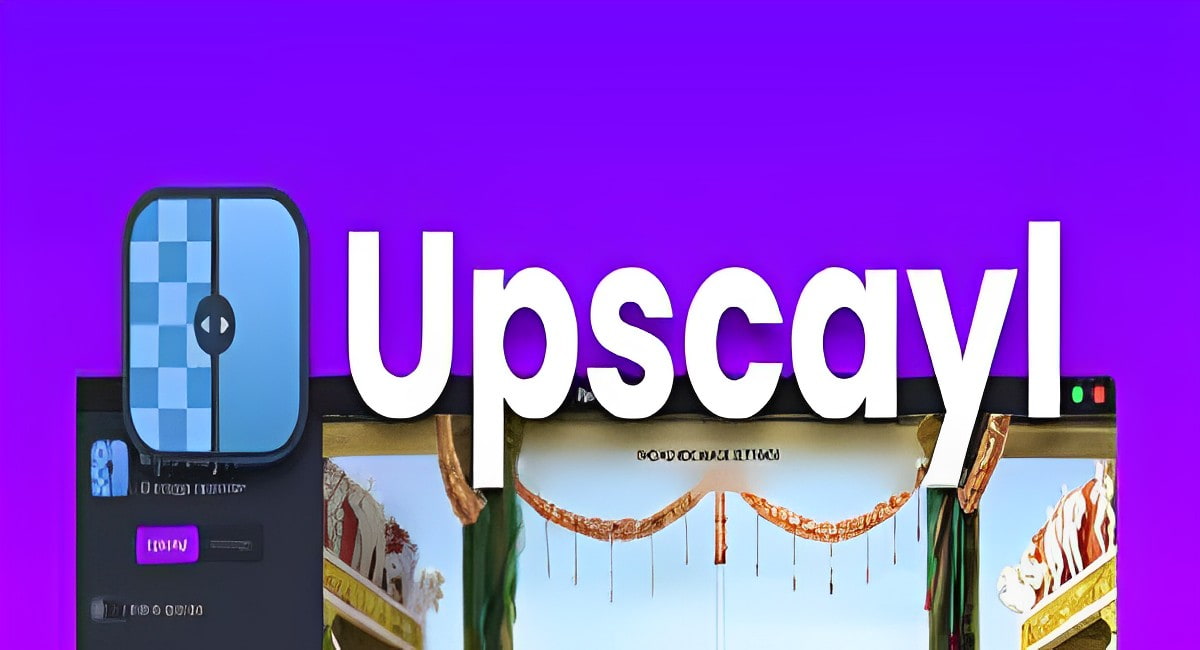 Upscayl, developed by TGS963 and Nayam Amarshe and accessible on GitHub, deals with a free, open-source AI image upscale compatible with MacOS, Linux, and Windows. The software empowers its clients to enlarge and enhance the quality of low-resolution images with the help of advanced AI algorithms, maintaining detail and clarity. With its user-friendly interface and advanced capabilities, it can help its customers make image upscaling almost magical. Operating with a Linux-first philosophy, Upscayl offers pre-release builds to Linux users ahead…