TrebleShot is a cross-platform tool that is preferable for sharing of files from one device to another with no internet access. Like Zapya, the app must be installed on both the devices such as sender and receiver. The best thing is that in case of going something wrong, you can pause and resume transfer files.
No worries what the size of files is as it features sharing of even large files and multiple contents like video, photo, music, and application libraries. It is a lightweight app that requires permission to access the camera for QR scanning, gallery to access files, and storage to save the received files.
The Light  user interface (works faster than Its rivals on low-end devices), and speed-oriented functionality (minimal UI optimized for speed) are the two flashing things of it. You can share files with multiple devices at the same time and boost your productivity intuitively. 
Features
Pause and resume transfers
Share large files
Share multiple content
No internet connection is required
Multi-device connectivity
TrebleShot Alternatives
Dr.Fone is a  data retrieval application for Android and iOS devices that may help you improve data recovery, photos, conversations, and other data. This app can also control phone data, move content between devices, and correct system errors with the simple design interface. The user may control numerous functions of your smartphone from your Windows PC with just a few clicks in the latest version of the software. The user chooses to link the smartphone to the PC via USB or use…
Elapp is an app that allows you to select a file and then choose a friend to transfer it to. Connect all of your devices to the same wifi network to share files at lightning rates. Track top keywords for every app out there and how an app's search position for the keywords that matter is changing over time. Elapp allows you to distribute files to nearby mobile and desktop devices. Send photographs and videos to friends in your area…
FeemV4 is a file transfer tool that allows you to send files from one device to another without going through the Internet. This program works by transferring files from one device to the next. This implies that files must be sent from the source device. The application is simple and does not necessitate any lengthy setup procedures. FeemV4 users can distribute huge files over a local network without using external servers. It can be used without the use of a…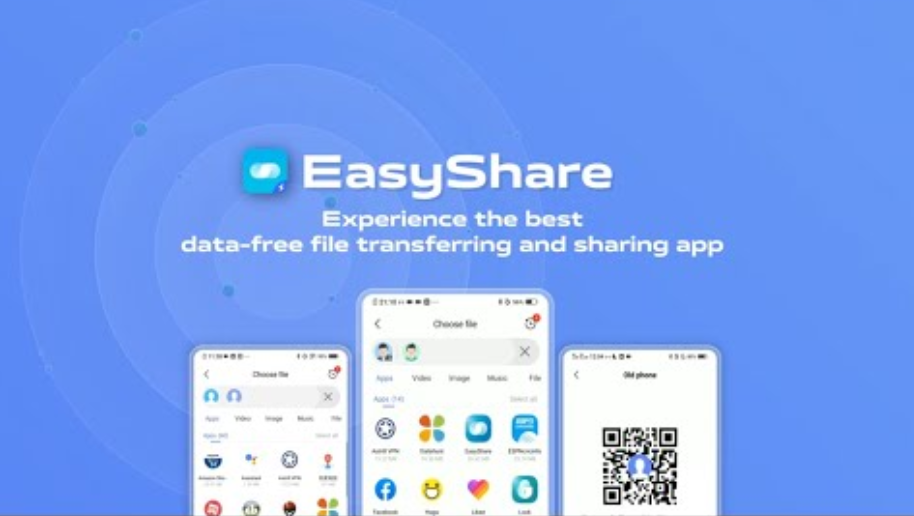 EasyShare - Ultrafast File Transfer is a powerful tool that allows you to send and receive files and apps from your Android phone or tablet. The simplest way to deliver any information, with no weight restrictions or compatibility issues. The first window shows all the games and apps you have installed, followed by videos, images, music, and other files. The most significant benefit is that you can select whatever you wish to share to another device to begin the file…
SyncMate is a modern networking tool that works across multiple devices and internet accounts. It makes data synchronization between Mac and other devices simple by ensuring that updates to your data are copied back and forth without fail. This software serves as each shop for all of your gadgets across various platforms. It is likely the only Mac sync software that allows you to sync your Mac with many devices simultaneously, including Android devices, an unlimited number of iOS devices,…
XShare is a file and document sharing app that transfers data between two Android devices using QR code technology. The software is free to use and does not require an internet connection to send information. It is a fast, straightforward, and effective tool for moving photos, movies, programs, or your whole download history from your Android device to any other device. The user can explore with their downloads folder, preserving and promoting videos, photographs, films, audio, and documents, eBooks, and compressed…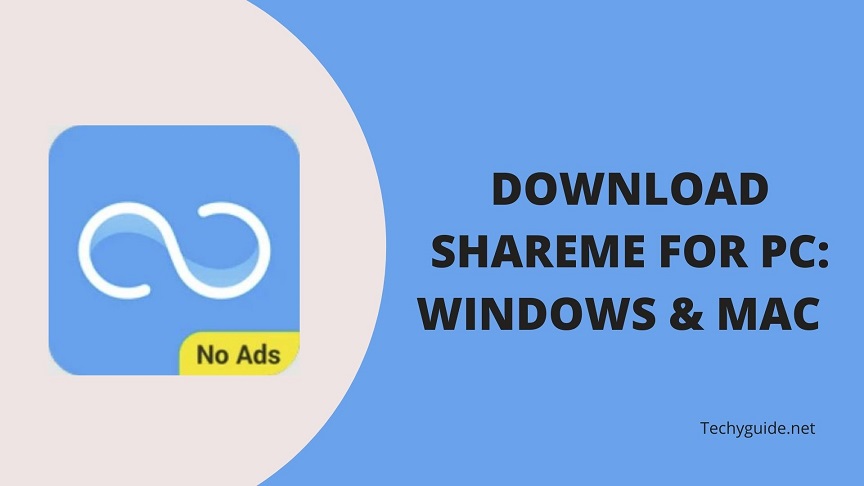 ShareMe is a helpful app that synchronizes your smartphone with your PC. You may download the app for free or pay for the paid version from Google Play, and you will be able to import all of your files from your device and create new ones. If you lose your data, you can use the built-in recovery tool to recover it. It's an excellent way to share information with friends and colleagues. It is independent of a network connection and…
MobileTrans is the quickest cross-platform data transfer app for smartphones. This app transfers several types of phone data securely and efficiently between Android, iOS, BlackBerry, and Symbian devices without losing quality. It recognizes your phone and lets you transfer content regardless of network, as long as you use a computer as a middleman. Everything is extremely straightforward when transferring data from one iPhone to another or Android device. If you want to transfer your WhatsApp from an Android to an…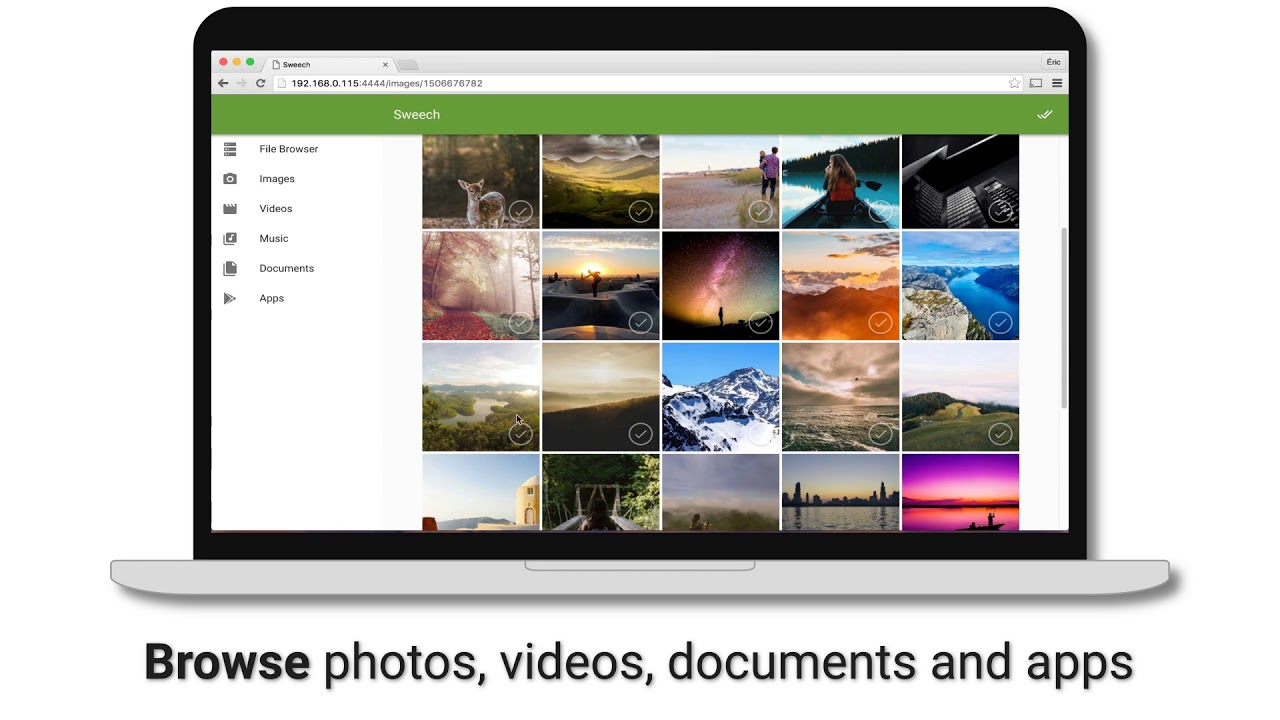 Sweech is an effective tool that allows you to move files easily with any Android device, computer, or tablet. For transferring files, the user needs a Wifi connection and a browser. In addition, moving anything from your Android devices such as documents, images, music, videos, or apps to another location is possible through it. The user can play any music, video, or photo from their device on their computer via a remote connection. The program works with any device or…
Android File Transfer is an application that allows you to transfer files and documents to your android device through a communication connection.  A communications connection is usually used to enable file transfer, moving data from one location to another. The user can read documents, retrieve and extract data from one to another, and delete data from the smartphone's memory. To transfer and move files from one device to another, you don't need to install third-party software. To transfer any file,…
Send Anywhere is another elegantly designed platform for sending and receiving files and stuff from one phone to another. One of the best top apps like Zapya is, no doubt, Send Anywhere. It is an open-source file transferring service where you can send and receive any type of data without cloud storage. The working process is so simple where you just select a file and click Send option on the screen. It will generate a 6-digit one-time key which you…
Xender is the best file sharing tool that transfers all types of files from one device to another or Computer. The app features 200 faster than speed than Bluetooth and works without internet access. Whether you have Android, Tablet, PC, Mac, or iOS, don't get hesitated and install the app free of cost. Over 500 million users are sharing photos, music, videos, apps, documents, etc. without any file size limitation. A wondering feature is that now it's become easy to…
A perfect alternative to Zapya is SHAREit as it is a tool that does not require any internet for the transfer of files. 60x faster than Zapya speed makes it preferable to the official one. The bulk option contains pics, videos, movies, apps, or games, use the app hesitantly. The best thing is that it detects the devices installed SHAREit automatically when in range. Even you can share the app itself to other devices wirelessly and begin immediately. It also…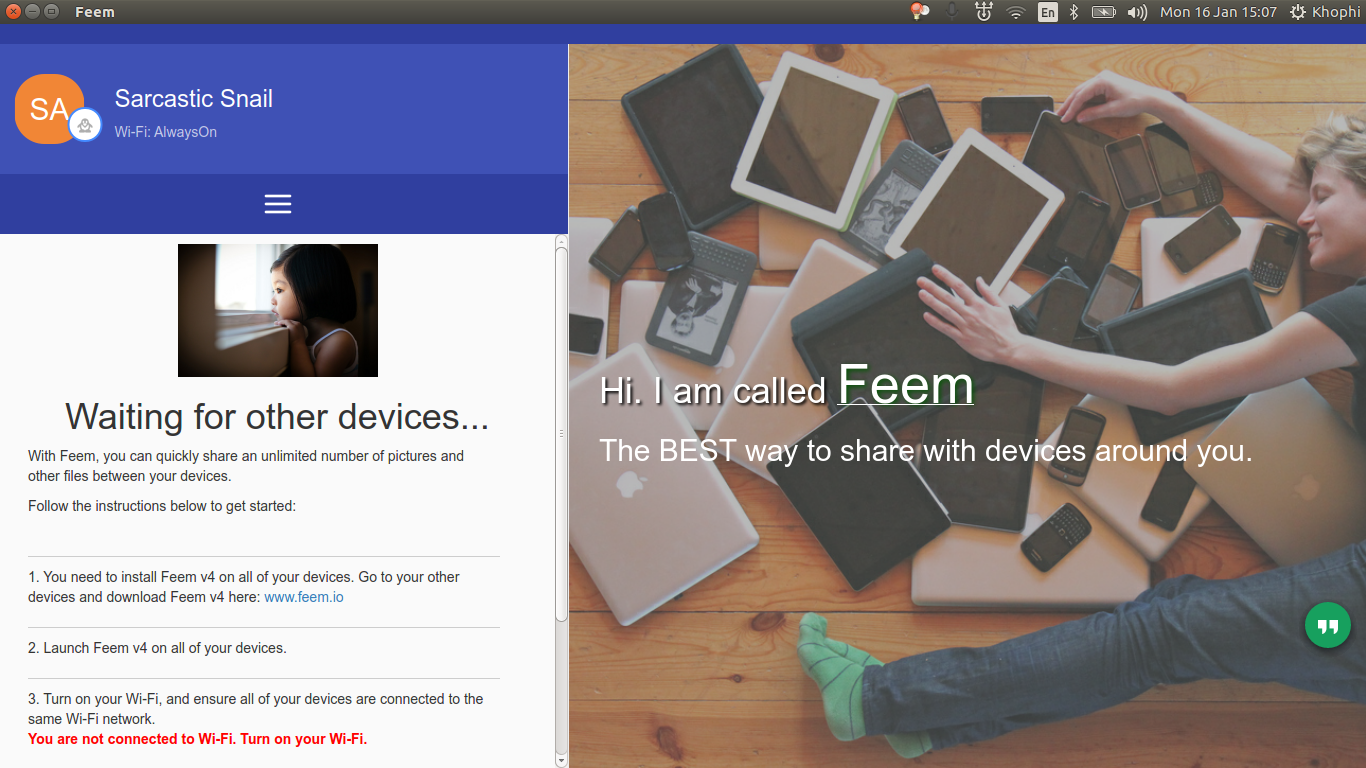 Share files with no clouds, no servers, and no limits, via this elegantly designed data-sharing tool. Feem is an online file sharing tool for both Android and iOS, where you can share the files in bulk. Just run the app, select the receiver, open files to share, click the button, and see the sharing speed. You can transfer pictures from phone to phone, phone-to-computer, or vice versa. Feem doesn't require an active Internet, but the devices must be connected to the…
Everyone is well-known about the Zapya app that offers its user to share any sort of file to another person. To transfer files from one device to another, both the devices must have Zapya App installed. Amazing fact is that it doesn't demand any internet, even you can share files via Bluetooth. Whether it is a game, any application, video, audio, pics, etc. just open the app to make pairs and let the files transfer in bulk. The app requires…