Since the start of the COVID-19, people worldwide, especially those who used to work in offices and universities, have faced difficulty. However, Zoom gave them a way to stay connected from anywhere they want and can do all the tasks with ease.
Why Zoom is best for businesses?
Zoom gave a perfect solution to the people for remote communication problems, and with the current updates, it is much more secure and safer to use.
Moreover, Zoom comes with built-in tools for audio and video collaboration and other features such as instant messaging, screen sharing, and meeting recordings.
The software helps you perform remote work with ease through its video conferencing solution and zoom meeting facilities.
These features are easy to set up and have a lot of options. However, there are many alternatives present which can take the place of Zoom.
Let's have a look at those alternatives.
Google Meet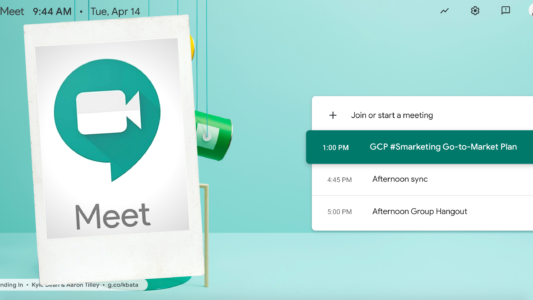 Google Meet is the new name of Google Hangout, is a video conferencing software that is powered by Google.
The software provides you with video conferencing and collaboration tools, which can be used by you to video chat with your friends and colleagues.
It can support up to 100 meeting participants with 16 participants visible at a time, and you can preview your screen to check your camera, mic, etc. before you go online.
With this software, you can share your screen, and the host of the meeting can control different options from his system.
It is a great alternative to Zoom as it has all the security features which you would need to have a secure connection.
Microsoft Team
This platform is a cloud-based group meeting solution for Office 365 users and helps in chat, meet, and call services.
The solution offers a meeting of 250 people in a single meeting room, and you can share screens and presentations for detailed explanations.
You can record the whole meeting or can start or end recording anytime you want. However, it has a search feature that helps you track any documents and send them to anyone through the software.
Overall, it's a great alternative to Zoom, as it allows more people to join the meeting.
Zoho Meeting
Zoho Meeting is an open-source video conferencing tool that helps you to host video conferences.
The solution protects the information and meeting privacy with encryption technology to keep everything safe. Security is the top priority of the system.
You can record your online meetings and can conduct polling through the platform.
Moreover, you have the chance to mute the distractions that are coming in the meetings, and people on the other side would be able to hear your voice only.
One hundred participants are allowed to take part in a single meeting, and you can use it on both Android and iOS devices. The solution is a great alternative to the Zoom video conferencing tool.
GoToMeeting
The software is a web-hosted video conferencing platform that offers one of the best solutions to corporate teams.
It comes with several encryptions to keep all of your meetings secured.
You can record meetings in real-time and can share them with the participants afterward while you can transfer your keyboard and mouse to any other member of the meeting to take control of it.
It has a file-sharing tool through which you can send documents to other people.
It can support 150 people in a single meeting, and you can schedule meetings in advance in it. The software is an excellent alternative to GoToMeeting.
Skype
Skype is a popular communication tool that is used mostly for personal video chat purposes.
The solution now has a new feature that is related to a video conferencing tool that allows you to host a video conference with your employees or colleagues.
The software has a call recording feature through which you can record the calls, and it has auto-generated subtitles features.
Moreover, the end-to-end encryption of the software helps to keep everything secure. It is an excellent solution and alternative to Zoom, and you use it on all three platforms; desktop, Android devices, and Ios.