Continue After Advertisement
Splitter.ai is a tool based on artificial intelligence technology that helps users split their songs into multiple pieces by separating music and vocals from songs. It uses artificial intelligence to detect vocals, drums, bass, and other instrumental sounds from any song. It helps various musicians, DJs, artists, forensic engineers, audio engineers, police, scientists, vocalists, etc. in multiple ways.
It provides users with complete guidelines about operating their applications on different devices of different operating systems. Splitter.ai approximately supports all the platforms. Splitter.ai can be used for multiple purposes, enabling users to create their own accounts to get some free services.
Continue After Advertisement
Features
Strong isolating instruments.
AI technology.
Offers both free and paid services.
Advanced machine learning.
Pros
Smart dashboard.
Fast working tool.
Use for multiple purposes.
Cons
Limited features in the free version.
Costly to purchase.
May misuse this technology.
Similar to Splitter.ai
Ultimate Vocal Remover GUI is an intelligent software that enables users to eliminate vocals from audio to make perfect karaoke. It allows users to drag and drop an audio file into the software. Users can select the output directory before editing the audio. Ultimate Vocal Remover supports multiple formats to export audio from the application. It uses advanced algorithms to edit users' songs, remove instrumental sounds, and make a straightforward karaoke. Running in the user's system doesn't require high system…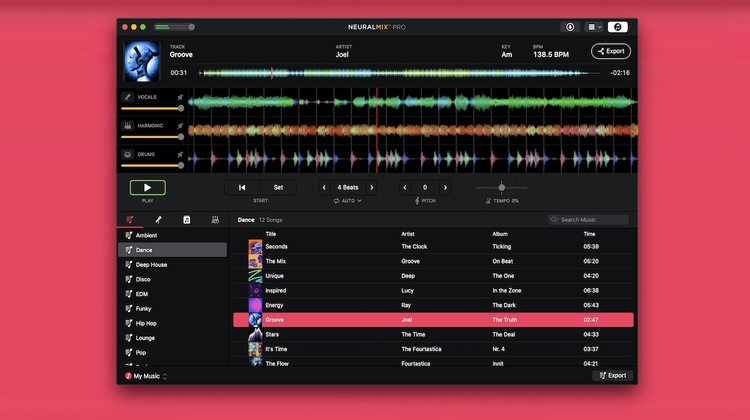 Neural Mix Pro is an application that allows users to extract beats, instruments, and vocals from their favorite songs. Neural Mix Pro helps producers, DJs, and musicians in multiple ways. Neural Mix gives the best quality and is the winner of various Apple Design Awards. Sometimes, users want to sing some of their favorite songs, but at the same time, they want their karaoke version to sing with a perfect background sound. So, Neural Mix Pro helps users extract the…
Continue After Advertisement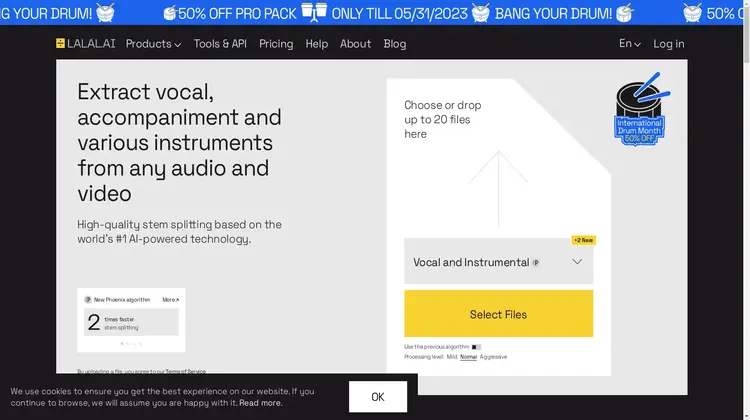 Continue After Advertisement
LALAL is a powerful artificial intelligence-based tool that allows users to extract vocals, background music, instrument sound, etc., from songs and videos. It provides users with high-quality stem splitting and names as the #1 tool for extracting vocals and instrumental sounds. It allows users to separate vocal, drum, bass, piano, electric guitar, acoustic guitar, etc., without any wastage of quality. It provides users with the best quality output without noise and audio disturbance. It smartly generates output using artificial intelligence…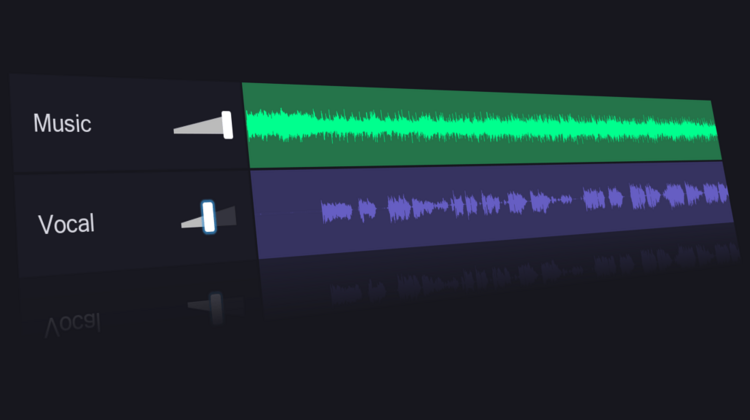 Vocal Remover is an online tool that allows users to remove vocals from songs with powerful artificial intelligence algorithms. Users can directly import their files into the website for further editing and enable users to browse all the files on the drive. It generates karaoke out of the song with HD-quality audio output. It contains a very straightforward process to extract karaoke versions of songs. After importing the audio file, it provides users with two tracks: Music and Vocal. Users…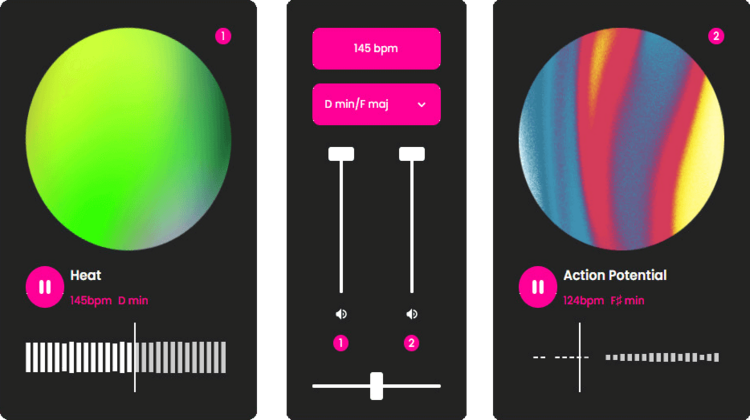 Fadr is an online tool that allows users to create stems, remixes, and many more with advanced AI tools. It enables users to remove any song's vocals, drums, beats, and other instrumental sounds. It provides users with multiple DJ remixes and mashups. It allows beginners to remix any songs without any experience with Fadr. Fadr gives users all the creative decisions and ideas, and artificial intelligence handles all the synchronizations. To hear the results, it lets users pick any audio…
Spleeter is an advanced tool that allows users to recreate multi-tracks using any flat audio file for various purposes like songs, podcasts, movies, games, etc. It provides users with an advanced tool that helps them to properly extract voice and instrument sound from any audio file, music, or video. It enables users to quickly and immediately get their track from the tool. Spleeter uses the existing file, and the user does not need to re-record the new file. Spleeter gives…
Mutedrums is an application specially made for drummers that helps them in their drum training and drum lessons. It lets users remove drum sounds from any favorite song on their phone. Mutedrums smartly creates a separate track without drums, which allows users to create their drum sound on drum-free audio. Mutedrums allow users to listen to their drum sound and the original separate drum sound for a better experience. Mutedrums provides users with some entertaining games that train them to…
StemRoller is an application that allows users to generate karaoke, vocal, and stem tracks by using their favorite songs for multiple purposes. It allows users to get their karaoke and various things with some straightforward process. StemRoller offers users a search bar that works in the way that user write their favorite song in it, and StemRoller finds that song. Then further, StemRoller breaks that song into four stems: vocals, drums, bass, etc. It also enables users to get perfect…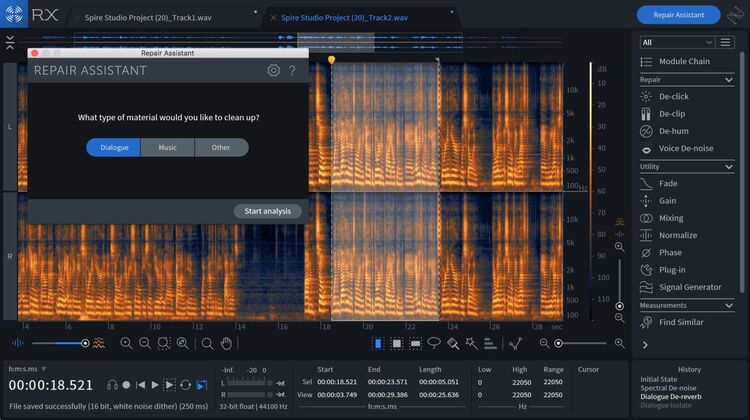 Izotope RX 7 is an advanced tool that allows users to immediately and efficiently repair and manipulate audio. It provides users with fast working repair assistance, enabling them to improve their audio quickly. Sometimes, users create audio but feel some noisy disturbance in the audio, but they want some tool to repair that audio to remove irritation and noises in the audio. So, Izotope RX 7 allows users to repair it properly to remove all the noise from songs and…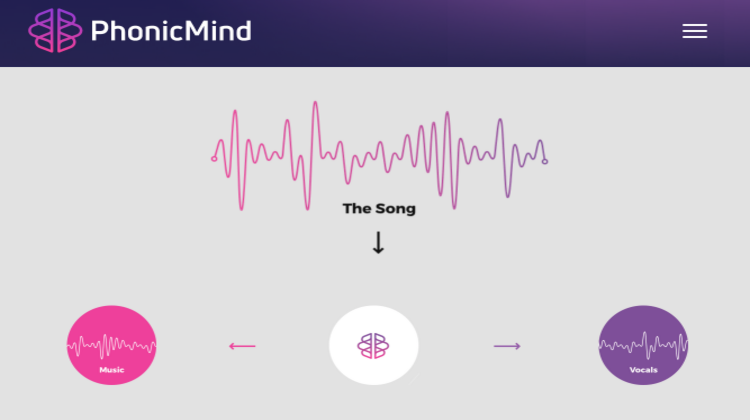 PhonicMind is an online tool that allows users to remove vocals from their songs for multiple uses with PhonicMind AI-powered technology. It makes music isolated with its advanced functionality. It enables users to transform their favorite songs into instrumentals, acapella, minus, etc., without any noise and disturbance in audio. Sometimes, in concerts and events, some people want to play soft background music behind their favorite song, so they do not find any moderate tool to remove vocals from that song.…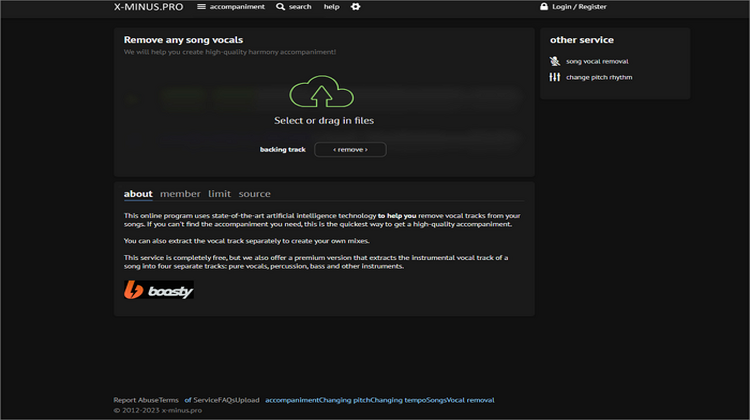 X-Minus is a database of various karaoke tracks which allow users to use those sounds in their songs. It allows users to upload their performances and enables them to discover any way using the creator's name, music, and lyrics. X-Minus shows the top uploads on their website so users can easily access the famous tracks and the top 10 hit tracks. It also provides the complete list of the last uploaded tracks. X-Minus contains a strong search engine that finds…