Continue After Advertisement
Systems, Applications & Product in Data Processing (SAP) is a business management software developer. It is developed by the German company Sap SE. It provides future-proof Cloud ERF solutions that will help power the next generation of business. Sap has the advanced capability to boost your efficiency of organization and productivity by automating repetitive tasks.
It helps to make better use of time, resources, and money. SAP helps companies better manage complex business processes by giving employees of different departments easy access to real-time insights across the enterprise.
Continue After Advertisement
Features
Advances in data management
scaling
Data security
Offer innovative technology
cost-efficiency
Similar to SAP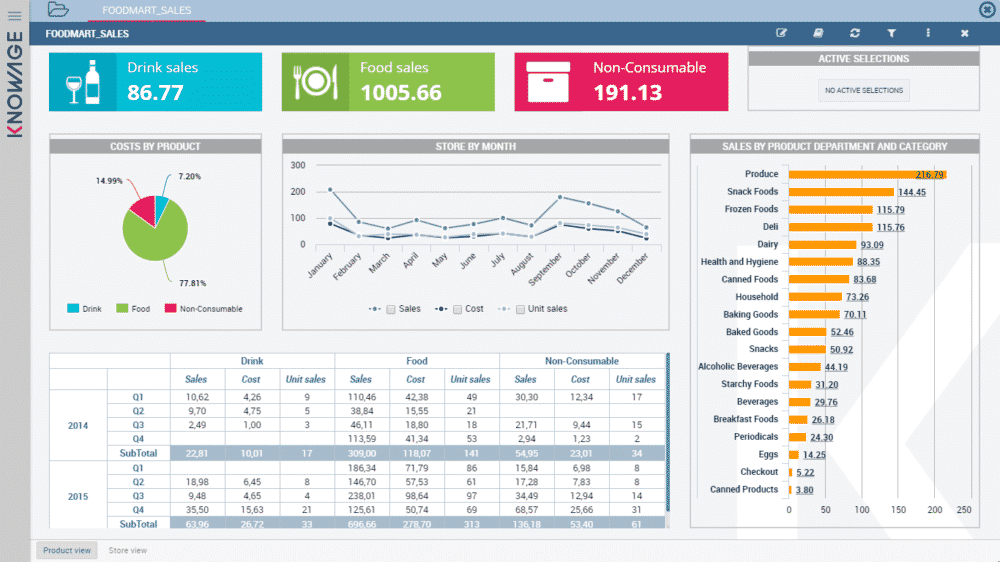 Knowage is one of the most comprehensive open-source business and analytics intelligence platforms that brings plenty of magnificent functions. It enables you to combine data in analysis, rich information, and insights for your data-driven strategy. Multiple platform integration, merging data, cloud readiness, user-centric, multitenancy, and flexibility are some of its flashing functions. This platform works on every OS, on-cloud, and on-site from desktop or mobile devices. You can combine data coming from traditional RDBMS, NoSQL, open data, SoIR, big data,…
Seal Report is an open-source utility that provides a comprehensive framework for producing reports from SQL sources as well as databases. Seal Report is written in C# and is open source for the Microsoft Dot net framework, offering a comprehensive framework for producing dashboards and reports from the database. Entirely based on report design and easy installation, Seal Report features a setup-once scenario to build and publish reports within minutes. Dynamic SQL sources, LNINQ queries, Native Pivot Tables, HTML 5…
Continue After Advertisement
Continue After Advertisement
Stimulsoft Reports is a software manufacturer in data analysis, processing, and business intelligence. This product line is an eminent suite of the .net framework platform reporting components. This smart suite develops reporting tools for a diverse number of platforms, including PHP, WPF, Java, JavaScript, Core, .Net Core, Asp .Net MVC, ASP.NET, WinForms, and more, while keeping full compatibility between products. Stimulsoft brings tools for viewing and designing reports on plenty of platforms as well as for various devices. You can…
Colombian Report Designer is a report solution like Seal Report, Crystal Reports, and more, but based entirely on JavaScript Framework. CRD is a What you Saw is What you Get Sort of report Designer solution that can easily be used with Cross-Platform Apps. This is a great alternative to designers' reports in Java and is developed in technologies like PHP and JavaScript; therefore doesn't need a Java Server to run like other report generators. It only requires JavaScript to PHP…
SharpDevelop Reports is another great open-source .Net reporting Solution that supports Windows and Web applications. Here are various best alternatives to SharpDevelop Reports available for a diversity of platforms, including Self-hosted solutions, Mac operating systems, Linux, Windows operating systems, Online, and Web-based solutions, etc. SDR intuitively supports ASP.Net (web apps) and WPF and Windows Operating Forms (Windows) due to its capability to use output and printers directly to PDF. Seal Reports, CRD, Crystal Reports, and DynamicReports are some of the…
Valentina Reports enables you to embed graphically enriched, easy to learn, powerful, and sleek reporting systems into your apps and deploy them royalty-free. This is a rare cross-platform C++ implementation of powerful report tools such as VRD (Visual Report Designer), VRS (Valentina Report Server), VR ADKs (Valentina Report ADKs), etc. It features VR ADKs to embed the report engine into your web apps and desktop using languages including C/C++, ObjC, C Sharp, NET, Java, VB, COM, Xojo, Java, and more.…
Crystal Reports is another super flexible and excellent utility for businesses-man and folks who want to have deeper insights into business information. Small-sized and mid-sized businesses and organizations from all over the world have been using Crystal Reports since 1991. More than 1,000,000 regular users from over a hundred countries are using SAP Crystal to manage their business better. Other than managing and tracking business information, you can also combine the pixel-perfect reporting capabilities of SAP Crystal Reports and position…
DynamicReports is an open-source and free Java reporting tool that enables you to create dynamic report designs without needing any visual report designer. Users can instantly create reports and produce docs that are easy to read, easy to display, printed effortlessly, and exported into multiple famous and most-used formats, including Word, Excel, PDF, and others. Interactive report viewing and formatting, report scheduling and dissemination, a secure central repository, and analytics for non-relational as well as relational data are just a…
JasperReports is an effective open-source Java reporting utility that can be scripted to a variety of targets, including a screen, and a printer, into HTML, Comma-Separated values, ODT, RTF, Microsoft Excel, PDF, XML, and other files. JasperReports is a library containing the most popular open-source reporting engine in the world. It can be used in Java-enabled apps such as web applications or Java EE to generate dynamic content and reads its instructions.Jasper and XML file. This program is written entirely…
Talend brings a single suite of cloud applications from data integrity as well as data integration to help enterprises manage their stuff with extreme professionalism and ease. Talend brings comprehensive, clean, uncompromised data for everyone and brings every discussion out of risk with healthy data. It brings data integration, data governance and integrity, apps and API integration, powered by Talend trust score, and built for multi-cloud, cloud, and hybrid environments. The best alternatives to Talend are available in the list…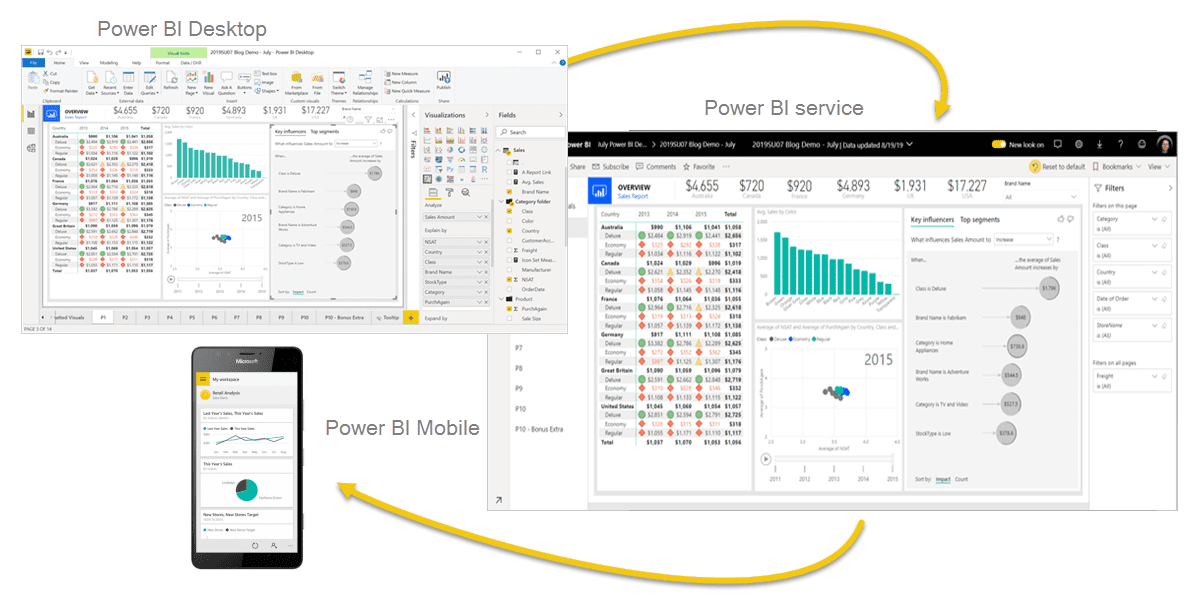 Microsoft Power BI intuitively unifies data from many sources to create immersive, interactive, sleek dashboards and reports that drive business results and actionable insights. This is a stack of software services, connectors, and apps that work collectively to turn unrelated data sources into coherent, interactive, and immersive insights. Users can input their data by reading directly from the webpage, structured files, and databases, including spreadsheets, XML, CSV, and JSON. Microsoft Power BI–Business Data Analytics contains cloud-based business intelligence services and…