Content Continues After Ad
Merchiful is a company that allows users to get their printed attire on demand. It provides a platform for artists and creators to design and sell their own apparel online. It allows people to create their own brand with their own designs. Merchiful controls all the processes from editing to printing and all payment process. Artists can create their own designs on their editing tool and after printing.
Merciful lets users ship the final product directly to the customer's doorstep. Every product goes through some steps: graphic design, printing, cutting, heat press, sewing, and shipping. Merciful provides users with the best quality print and fabric.
Content Continues After Ad
Features
DTF printing.

Artist shops.

Printed pillows.

Shows the complete factory behind the scenes.
Pros
Easy to edit.

Unlimited designs.

Users can buy or sell merch.
Cons
Limited products.

Limited payment options.

Cover little area for shipping.
Merciful Alternatives
ThisNew is a website that allows users to get multiple products with their custom prints on them. It provides users with a wide range of products with custom designs on it. ThisNew also offers various templates that user can select to get printed on their product. ThisNew provides multiple event costumes with high quality printing on them. ThisNew supports Dropshipping and wholesales, which allow many users to grow their business. It allows users to create designs and start their clothing…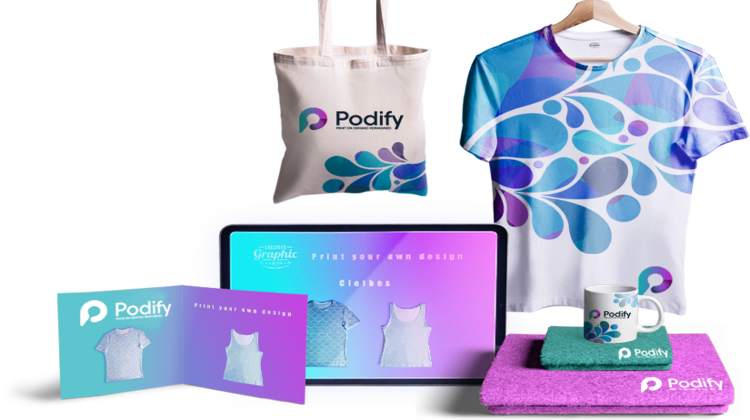 Podify.app is an online print-on-demand platform that is specifically made for merchants by merchants. It allows users to create their own custom wholesale store with various high quality products. It enables businesses to design everything in a scheme of colors. Podify.app provides users with a demo video that explains the procedure or how to set up everything. It enables users with two ways to get started; one through Shopify and the other is a self-serve system. Podify.app contains the best…
Content Continues After Ad
Content Continues After Ad
Bubbleshade is an Indian platform that allows people to buy or sell customized printed products online. Bubbleshade enables the creator to edit multiple designs on their designing tool and can sell on their website. It allows users to start their business online by just designing new products. The creator creates products, and Bubbleshade prints them and drop ship them to the buyer. Bubbleshade is the best platform for creating and selling products online. It allows users to save the time…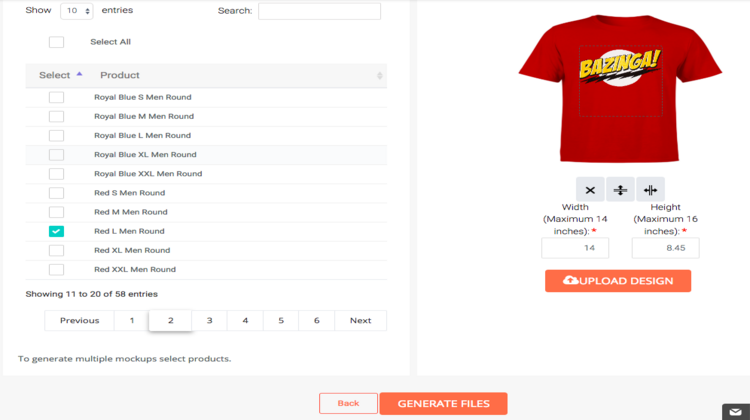 Printrove is an Indian print on demand platform that also allows the business to do dropshipping. It enables companies and people to create their customized designs and sell them online. Printrove provides the user with multiple products to sell online, such as apparel, phone covers, decorating items, and many more. Printrove allows users to sell and earn profits without holding inventory, printing, and manufacturing equipment. Printrove allows users to get prints in bulk amounts and doesn't specify minimum order quantity.…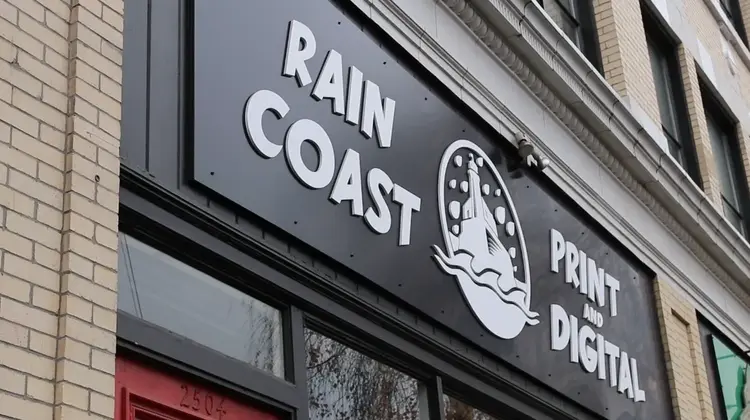 Rain Coast Digital is an apparel company in Canada that offers users custom prints on their hoodies, coats and t-shirts. It allows users to create custom apparel to start a brand or anything. Users can get printed apparel for their personal use. It provides users with a design tool that allows them to create any type of design for a hoodie or t-shirt. It enables users to use multiple fonts and styles for editing designs. It provides users with various…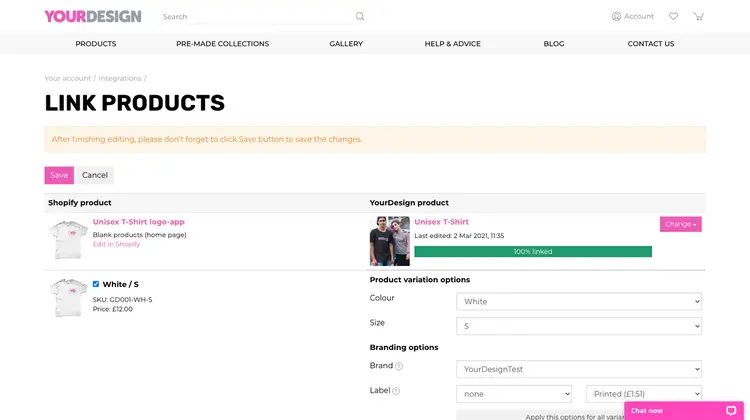 YourDesign is a company that allows users to personalize various products by creating their designs. It provides users with multiple products to edit, like clothing, mugs, pillows, aprons, and many more. It allows users to choose any product by searching on their website and editing it in whatever way they want. YourDesign provides users with an editing tool to edit any type of design. Users can gift multiple items to their friends with printed pictures of them. It provides users…
Techtoprint is a website that enables users with fully personalized designs and templates. Techtoprint allows users to create their own website to start the business of selling multiple products. Techtoprint provides them with various ready-made templates. It allows users to sell customizable printed products. Techtoprint offers a wide range of tools to create their customized store according to their needs. Techtoprint provides multiple products. Techtoprint offers exclusive resources that help save time and scale faster. It provides owners with multiple…
Stopover Store is an online store that allows people to easily buy customized printed products through mobile phones and browsers. Stopover Store contains an editing tool that edits the design that user want to get printed on their product. It has multiple products such as t-shirts, hoodies, tank tops, crop tops, cushions, mugs, pads, and many more. Stopover Store grantees about their best premium fabric quality. It allows users to create their own designs and Stopover Store prints that are…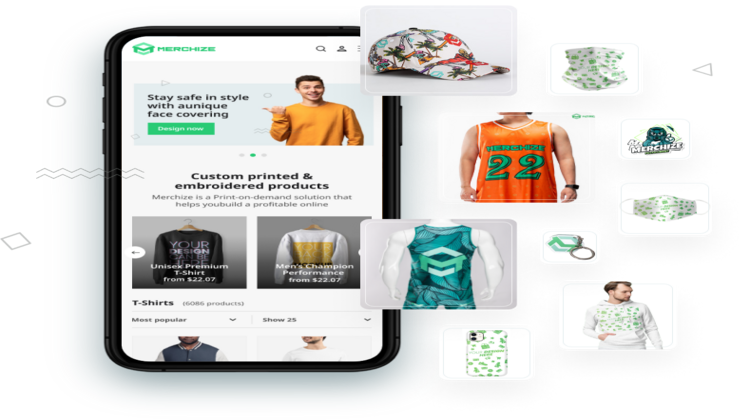 Merchize is a company that provides businesses and individuals with inventory and on-demand printing. It helps businesses and individuals to run their business to a high level without extra cost and inventory risks. Merchize allows customers to create their customized product, and Merchize will deliver that product to the customer's house. It provides customers with advanced fulfillment services. Merchize is integrated with multiple platforms such as Etsy, Shopify, Amazon, WooCommerce, eBay, Google Shopping, etc. Merchize provides multiple categories of products,…
Qikink is an apparel dropshipping platform that prints on-demand users' customized products. It controls all the order fulfillment methods after receiving it. It allows people to edit their own designs using their creative minds, which helps them start their own clothing brand. It provides the user with the tutorial to attach their account to the Shopify store to earn more profits. Users can easily create their accounts and develop products on Qikink. Qikink provides the best quality products to get…
Printed Mint is a company that provides users with custom printing and fulfillment services for various items. Printed Mint contains a wide range of customizable products like cards, invitations, stickers, glass, and many more. It allows individuals to start their own brand online. Printed Mint allows businesses to save time and cost of having inventory & management. It offers multiple ready-made templates to create customized products, or users can create their own designs. Printed Mint is the best platform for…
HugePOD is a company that provides users with print-on-demand and order fulfillment services with a wide range of products. It allows users to create customized designs for their different products. It enables customers with unlimited clothing products, which helps them to earn huge profits. It saves time and costs for businesses, and it contains AI, which allows HugePOD to reduce manufacturing costs by up to 40%. The customer only has to create their design, and HugePOD handles the rest of…
Everpress is a website and marketplace that gives an opportunity to customers, designers, artists, and creators to create their own customized designed products. It offers a wide range of products such as t-shirts, hoodies, and many more with custom designs. Everpress was developed in 2016 and founded in London, United Kingdom. Everpress also allows users to upload their unique designs on the website so customers can select and print their favorite ones. It helps users to save cost of printing…
Teeshopper is a website allowing users to design and sell t-shirts using their ideas and creativity. It provides the user with multiple services. Users can quickly grow their business by using this platform and creating various designs using their imagination. Users can create their own designs for mobile cases, t-shirts, hoodies, and many more. Teeshopper contains high quality products with the best HD quality printing. Teeshopper is a platform that is trusted by millions of people, and they have satisfied…