Continue After Advertisement
FreeScan QR Code Scanner is a scanning app and tool developed by Easy to Use QR Code Scanner and Barcode Reader. The app instantly scans all types of 1D and 2D QR codes. This app supports flashlights so the users can scan the barcode in dark by turning on the flashlight of their phones.
To scan barcodes using this app, you do not require an internet connection. Like other similar apps, this app also serves as a QR code generator and enables people to create their QR codes. Furthermore, the app saves the history of all the QR codes scanned via this app.
Continue After Advertisement
Features
Scans all types of 1D and 2D QR codes
Supports flashlight
Scan the barcode in dark
Internet connection is not required
Serves as a QR code generator
Saves the history of scanned QR codes
FreeScan QR Code Scanner Alternatives
QR and Barcode Reader (Pro) is a productivity app and tool developed by TeaCapps. Using this app, you can scan barcodes and QR codes of products for getting additional information. This app is capable of scanning barcodes of all formats such as Data Matrix, UPC, Code 39, and QR. In addition to scanning QR codes and barcodes, people can also read VCards, Open URLs, find product information, and add calendar events. Moreover, the users of this app can share contact…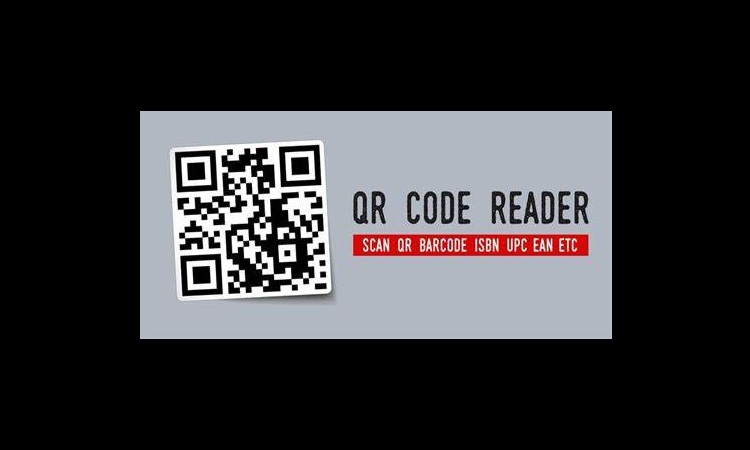 Qr code reader Pro is a productivity app and tool developed by BACHA Soft. This app is specifically designed for scanning and decoding QR codes. With the help of this app, you can scan codes of all types including, URLs, ISBN, and text. In addition to scanning codes, people can also create and encode QR codes by adding information. Moreover, the app enables users to save their created codes and share them with others. To scan the code, you have…
Continue After Advertisement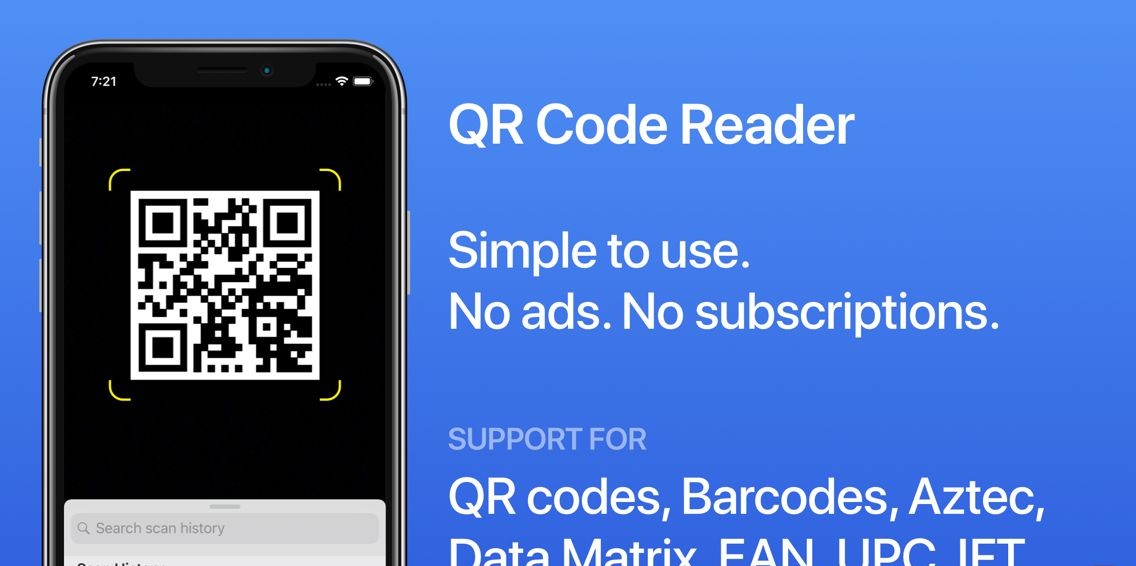 Continue After Advertisement
QR code reader is a barcode scanner app and tool developed by TinyLab. With the help of this app, you can scan different types of codes such as barcode, QR code, Code128, EAN-13, and Code39. Using this app, people can scan the barcodes on food and other products to get detailed information. In addition to scanning the barcodes of food and other products, the app also scans the QR codes of data cards. This app enables its users to create…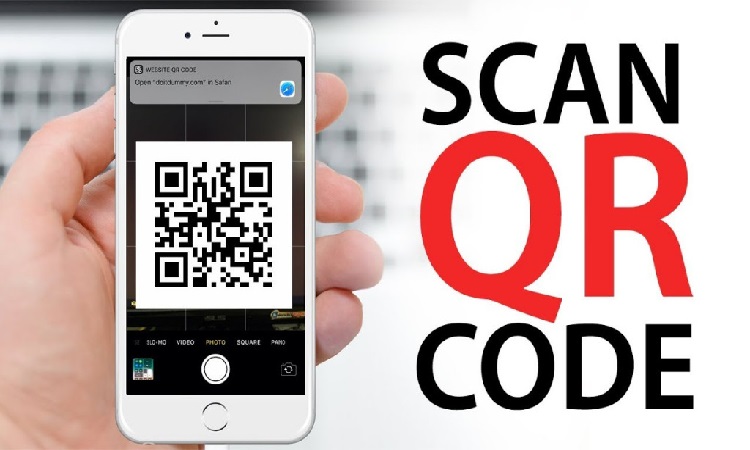 QR Reader and Barcode Scanner is a code scanner app and tool designed for reading and decoding barcodes. Using this app, you can scan codes of all types such as VCard, URL, and Wi-Fi. This app enables users to scan codes of products so that they can compare the prices on different e-commerce sites. With this app, you can scan coupons and promotion codes to save money and get discounts. Moreover, the app creates a One-time Password after scanning the…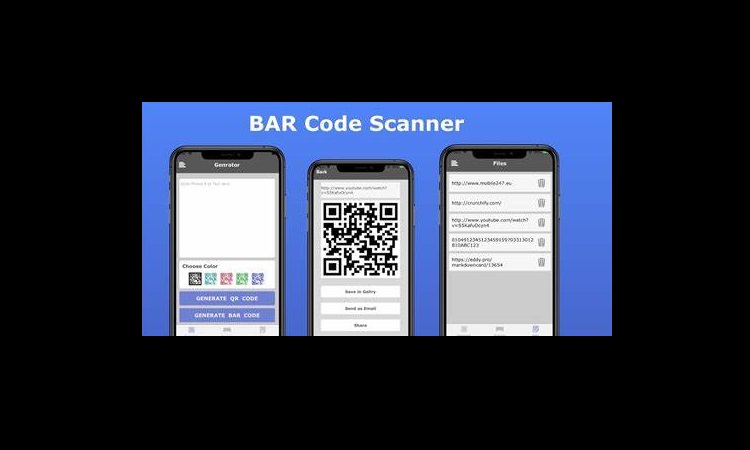 Barcode Scanner is a shopping app and tool developed by ZXing Team. With the help of this app, people can scan QR codes and barcodes on products. In addition to scanning QR codes and barcodes of products, you can also scan Data Matrix containing contact info and URLs. The app enables users to share contacts with others in the form of QR codes. Moreover, using this app you can not only share contacts in codes but also share bookmarks and…
QR and Barcode Scanner PRO is a barcode reader app and tool developed by Mohammed Mahedi Hasan. This app is particularly developed for scanning codes of all types. In addition to scanning codes, people can also generate QR codes on this app. The app enables users to share both created and scanned codes with others. Moreover, the users of this app can customize codes by adding logos or customizing colors. With this app, people can save and scan the history…
Scan: IT to Office is a productivity app and tool developed by TEC-IT. With the help of this app, you can transfer captured data to Cloud applications or computers. The app collects and scans NFC tags, photos, user inputs, QR codes, barcodes, texts, geolocations, and sketches. This app has a multi-user capability due to which different users can add data to a single database. Moreover, the app supports Google Drive, Windows/macOS, Microsoft Excel, Word, SQL Databases, and Google Sheets. This…
QR Code and Barcode Scanner is a code-scanning app and tool developed by Detective Studio. This app is particularly designed for reading all types of common barcodes and QR codes. With the help of this app, you can scan products and get their information. In addition to scanning and reading barcodes, the app is also capable of generating barcodes and QR codes. The app enables users to read contacts, e-mails, social media, websites, events, texts, and phone numbers. To scan…
QR Code Scanner and Barcode is a QR code reader app and tool developed by InShot Inc. Using this app, people can scan barcodes of all kinds such as Wi-Fi, URL, calendar, E-mail, products, and contacts. With the help of this app, you can scan coupons and promotion codes. The app enables users to scan the barcodes from gallery pictures. To scan a barcode using this app, you have to point the camera to the barcode. After scanning the code,…
QR and Barcode Reader is a productivity and code scanner app developed by TeaCapps. With the help of this app, you can scan the barcodes of products and get their additional information. This app is capable of reading VCards, Open URLs, and adding calendar events. The app enables users to scan codes directly using the camera or within picture files. Moreover, the app shares contact data as barcodes without giving access to the address book of the app. The app…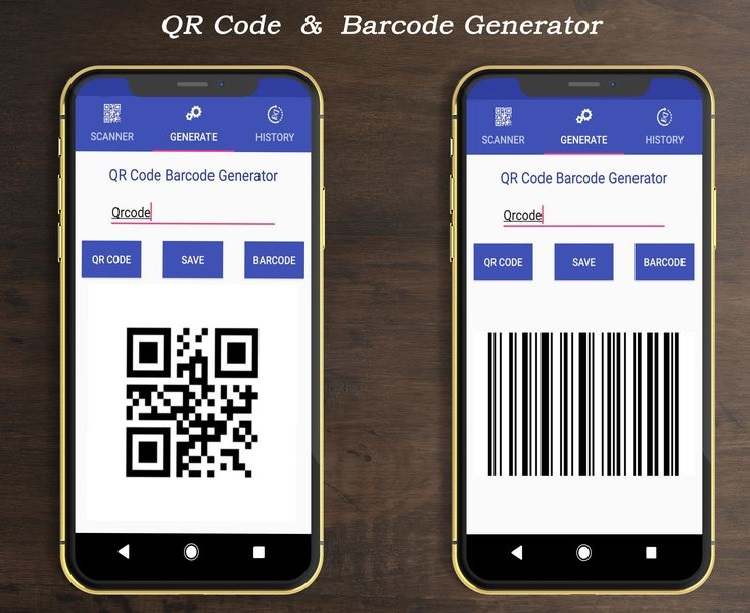 QR Scanner: Barcode Scanner is a productivity app and tool developed by Simple Design Ltd. This app is specially developed for scanning QR codes and barcodes. This app reads all kinds of barcodes such as URLs, text, location, contacts, and E-mail. With the help of this app, people can scan promotions and coupon codes. To scan QR codes using this app, you have to point the camera at the QR code. After pointing the camera at the QR code, the…
QR and Barcode Scanner is a QR code reader app and tool developed by Gamma Play. This app scans barcodes automatically without taking photos, pressing buttons, or adjusting the zoom. After scanning the barcode, the app provides you with the relevant options to barcode type. The app can scan barcodes of all types including ISBN, Wi-Fi, text, contact, and URL. With the help of this app, people can scan coupons code to save money and receive discounts. Furthermore, the app…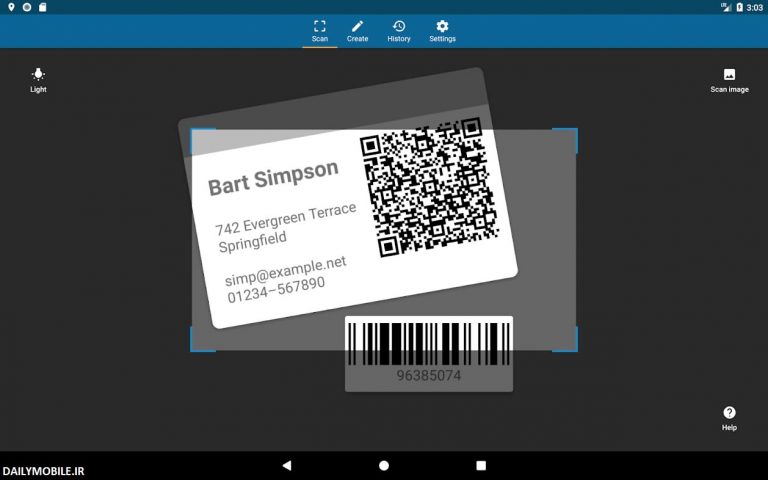 QRbot: QR and barcode reader is a productivity app and tool developed by TeaCapps. With the help of this app, you can scan barcodes of all formats such as EAN, QR, Code 39, and UPC. Like other similar apps, this app not only scans codes but also read VCards, Opens URLs, finds product information, and adds events to the calendar. This app is capable of scanning images from the device without access to the storage of the device. Furthermore, this…