Continue After Advertisement
Crookz: The Big Heist is a paid simulation, strategy, and tactical video game developed by Skilltree Studios. The story of the game is that a team of thieves convert Grand Larceny into the form of art. After converting them into the form of art, you can enter the richest homes and steal the jewelry. This game is set in the funky 1970s, having a groovy and slick atmosphere.
Furthermore, the game provides the player with up to six characters from which the player can choose characters for customizing the gang of thieves. The game has almost 18 missions, and all these missions have challenging gameplay.
Continue After Advertisement
Features
Up to six characters
18 missions
Customize gang of thieves
Thrilling single-player campaign
Crookz: The Big Heist Alternatives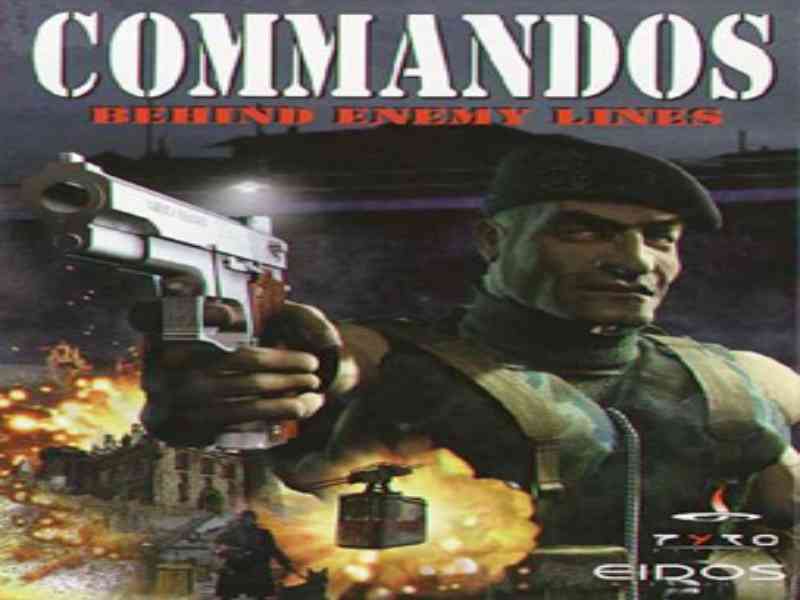 Commandos: Behind Enemy Lines is a paid strategy, tactics, and adventure video game developed by Pyro Studios. This game is set in Africa and Europe in which the player has to play the role of an officer. In this game, six commandos perform various missions, and the officer controls a team of commandos. All the commandos of the game have their unique tools and skills. This game has twenty missions, and all these missions have different objectives. On completing these…
Shadow Tactics: Blades of the Shogun is a paid action, role-playing, and strategy video game developed by Minimi Games. This game takes place in the fantasy world where the player has to play the role of a Ninja. The player's main objective is to bring peace and fight against various threatening enemies. It provides the player with multiple weapons, including swords and shuriken. Furthermore, the game has multiple characters from which the player can choose his favorite character. The game…
Continue After Advertisement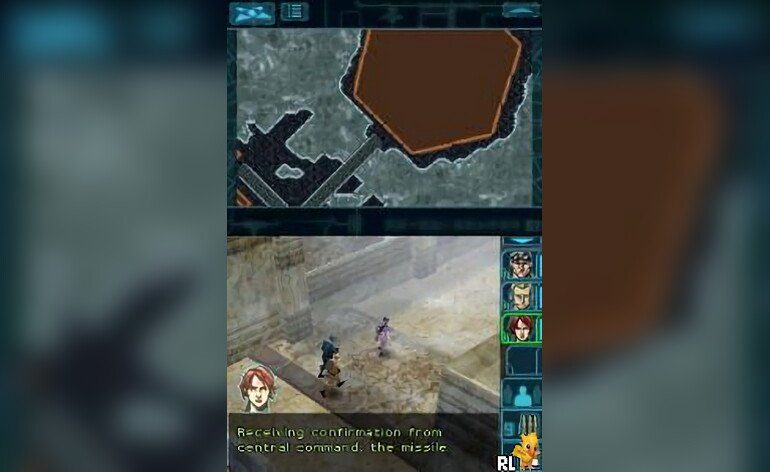 Continue After Advertisement
Elite Forces: Unit 77 is a paid action-adventure and strategy video game developed by Gammick Entertainment. This game is set in a fictional world where the player has to play the role of an officer. In this game, the player has to drive military tanks, defuse mines, and complete multiple missions. Furthermore, the game gives the player experience points for completing the quests. Using these experience points, the player can increase the abilities and skills of his character. The game…
Helldorado is a paid strategy and tactics video game developed by Spellbound. The game's story is that Doc McCoy kidnaps an angel face widow. Cooper has to steal multiple weapons from the U.S. Army and rob the bank. In this game, the player has to fight against the enemies and gather different objects. This game has multiple quests, and all these quests are full of numerous objectives. Furthermore, the game provides the player with various weapons, including pistols, derringers, arsenals,…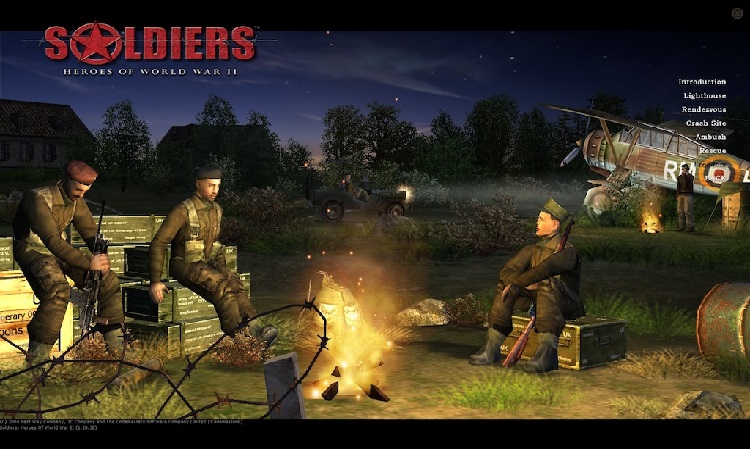 Soldiers: Heroes of World War II is a paid strategy and tactics video game developed by Best Way. This game is set in the World War II-themed world in which different forces fight against each other. In this game, the player has to be a commander and command the team. This game has multiple British, German, and American teams from which the player can choose his favorite playable team. Throughout the game, the player has to control the soldiers and…
Cold Zero: No Mercy is a free action-adventure, role-playing, and arcade video game developed by Drago Entertainment. In this game, the player has to play the role of a John Mc Affrey detective. Throughout the game, the player has to rescue a man who is in danger of killing by the local mafia. This game has multiple missions, and all these missions are full of different objectives. These objectives include retrieving items, finding information, rescuing hostages, and eliminating enemies. While…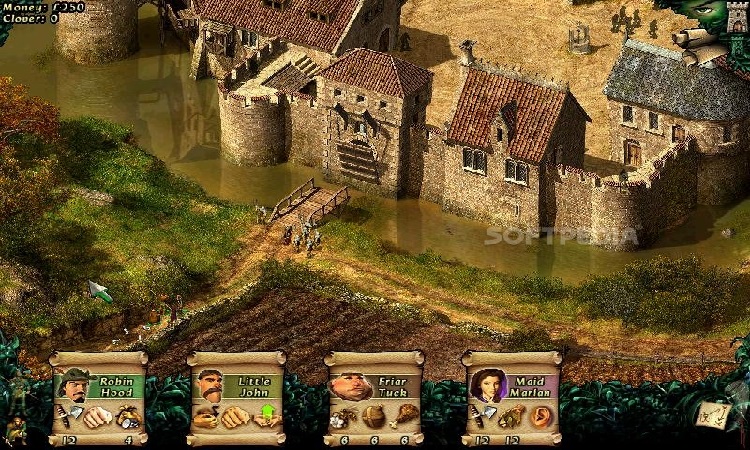 Robin Hood: The Legend of Sherwood is a free adventure, tactical, and stealth video game developed by Spellbound Entertainment. This game is set in fictional England, where the player has to play the role of a Robin Hood. The game's story is that the Sheriff of Nottingham and his partners have spread destruction in the city. The player must defeat enemies and collect multiple resources throughout the game. This game has various levels, and all these levels are full of…
Desperados: Wanted Dead or Alive is a paid strategy and real-time tactics video game developed by Spellbound Entertainment. This game takes place in the wild-west-themed world where the player has to control more than six soldiers. In this game, the player has to play the role of a John Cooper named character who is a knife fighter and gunslinger. Throughout the game, the player has to fight against robbers and capture them. This game has twenty-five levels, and all the…
Korea: Forgotten Conflict is a free strategy and tactical video game developed by Plastic Reality Technology. This game is set in World War II, where the player has to play the role of a commander. In this game, the player has to command a group of specialists with unique skills and personalities. This game has multiple missions, and all these missions have various objectives. On completing these missions with success, the player is provided with points. The game gives the…
Star Trek: Away Team is a free strategy and tactics video game developed by Reflexive Entertainment. This game is set in the universe of Star Trek on the Klingon home world. The story of the game revolves around a team who has to fight against the Federation, Romulans, and Klingons. Throughout the game, the player has to play the role of a commander who commands a team. The game provides multiple weapons using which the teams can easily defeat enemies.…
101: The Airborne Invasion of Normandy is a free tactic and strategy video game developed by Interactive Simulations. This game is set in the World War II setting in which the player has to play the role of a commander. The game has multiple levels, and the player has to command a team of eighteen units in all these levels. On completing the levels with success, the player is provided with points as rewards. Players can use these points to…
Soldiers at War is a paid action-adventure, tactics, and strategy video game developed by Random Games. This game is set in the World War II-themed world in which the player has to control an eight-man team. The game has fifteen missions in which the player has to complete multiple missions to progress. The player has to defeat enemies throughout the game to earn rewards and medals. The player can unlock weapons, environments, and other game items using these rewards. Soldiers…
Hidden and Dangerous is a free action-adventure and first-person shooting video game developed by Illusion Softworks. This game is set in World War II, where the player has to play the role of a commander. In this game, the player has to command a special service British team of more than eight characters. The game has multiple levels, and all these levels have various objectives. It provides the players with multiple weapons to defeat enemies easily. This is an open-world…