Continue After Advertisement
USMTGUI is a paid PC migration app and utility tool used for moving data. Using this app, people can transfer data between different hardware and various versions of windows. The data you can transfer using this app include operating system settings, applications, user files, and accounts. In addition to transferring data, users can also upgrade their PC using this app.
Furthermore, this app enables people to backup or restore their accounts which are locally stored. Most businesses and consumers are using this app for moving data into the new computer because it keeps the data intact. This app is safe and secure for transferring data to a new computer from an old computer.
Continue After Advertisement
Features
Transfer a wide range of data
Upgrade PC
Restore locally stored accounts
Keeps data intact
Safe and secure
USMTGUI Alternatives
Zinstall WinWin is a paid file management and PC migration website used for transferring data. The data you can transfer using this website include email, settings, pictures, music, files, documents, and favorites. This site is safe and secure for transferring data to a new computer from the old computer. The data transferred to the new computer remains safe in the old computer and nothing is removed from it. Most businesses and consumers are using this site for moving data into…
User State Migration Tool is a free PC migration and file management software used for transferring data. With this platform, people can transfer data from an old computer to a new computer using scripting languages. The data you can transfer using this platform include settings, personalization, apps, and profiles. The interface of this software is complex so people have to face difficulties accessing this software. It is also used for moving files and settings during an OS upgrade. Furthermore, this…
Continue After Advertisement
Continue After Advertisement
Tranxition Migration Manager is a free file management software and PC migration tool used for transferring data. The data you can transfer using this platform include settings, personalization, apps, and profiles. It is used for moving files and settings during an OS upgrade. Using this software, people can transfer data between different hardware and various versions of windows. Most businesses and consumers are using this platform for moving data into the new computer because it keeps the data intact. This…
Zinstall Migration Kit Pro is a paid PC migration and file management website used for transferring data. Using this site, people can transfer data between different hardware and various versions of windows. The data you can transfer using this site include settings, personalization, apps, and profiles. Most businesses and consumers are using this site for moving data into the new computer because it keeps the data intact. In addition to moving data from an old computer to a new computer,…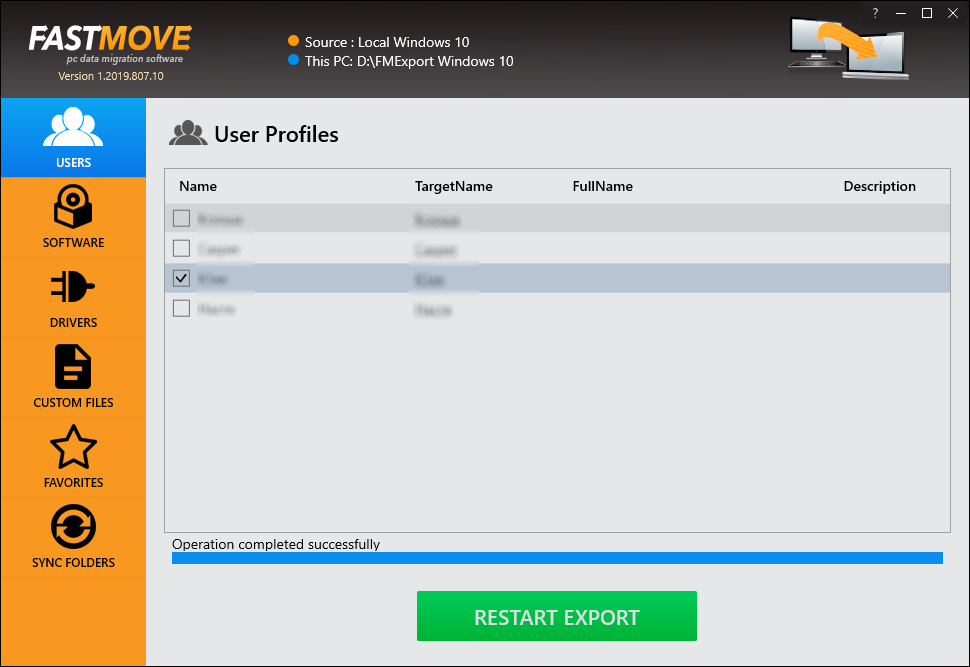 FastMove is a paid file management and PC migration app used for transferring data. It is a handy way of transferring data like folders, settings, software, and files. This app is safe and secure for transferring data to a new computer from the old computer. The data transferred to the new computer remains safe in the old computer and nothing is removed from it. The interface of this app is easy to use so people from all around the world…
PCmover is a paid OS and utility software used for transferring data. The data you can transfer using this software include settings, personalization, apps, and profiles. Using this software people can transfer data between different hardware and various versions of windows. This software is safe and secure for transferring data to a new computer from an old computer. The data transferred to the new computer remains safe in the old computer and nothing is removed from it. Most businesses and…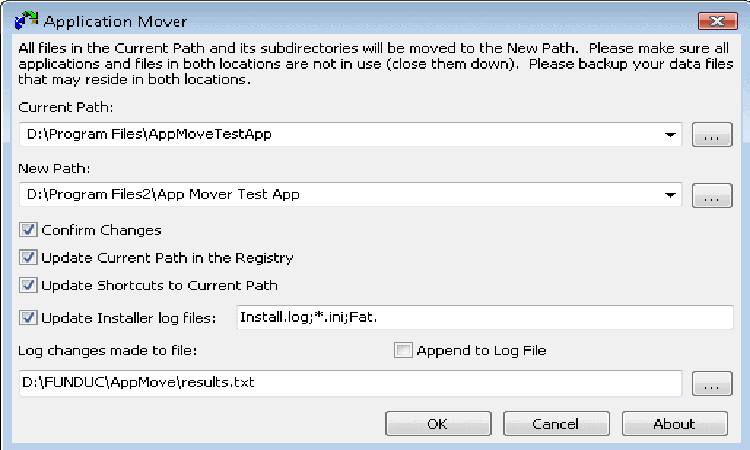 Application Mover is a free utility and PC migration website used for transferring data. Using this site, people can transfer data between different hardware and various versions of windows. It is a handy way of transferring data like folders, settings, software, and files. Most businesses and consumers are using this site for moving data into the new computer because it keeps the data intact. This site is safe and secure for transferring data to a new computer from an old…
Profile Migrator is a paid PC migrator and file management website used for transferring data. It is a handy way of transferring data like folders, settings, software, and files. In addition to transferring data, users can also backup and restore third-party programs. This site is safe and secure for transferring data to a new computer from an old computer. The data transferred to the new computer remains safe in the old computer and nothing is removed from it. Using this…
CloneApp is a free personalization and parallel space app developed by Arty Product. With the help of this app, users can use dual messaging, social, and other applications. This app enables users to use multiple accounts at the same time. The existing account data will not affect other accounts and cloned account data will be placed in a separate space. In addition to creating multiple accounts and using dual apps, you can also play popular games using this app. Furthermore,…
IObit PCtransfer is a paid file management and PC migration website used for transferring data. Using this site, people can transfer data between different hardware and various versions of windows. The data you can transfer using this site include settings, photos, files, emails, skype chat records, and contacts. In addition to transferring data, users can also backup and restore third-party programs. Most businesses and consumers are using this site for moving data into the new computer because it keeps the…
Pickmeapp is a paid windows application manager and Migration website used for downloading, removing, upgrading, and transferring data. Using this website, people can transfer data between different hardware and various versions of windows. The data you can transfer using this platform include operating system settings, applications, user files, and accounts. In addition to transferring data, users can also backup and restore third-party programs. Most businesses and consumers are using this site for moving data into a new computer because it…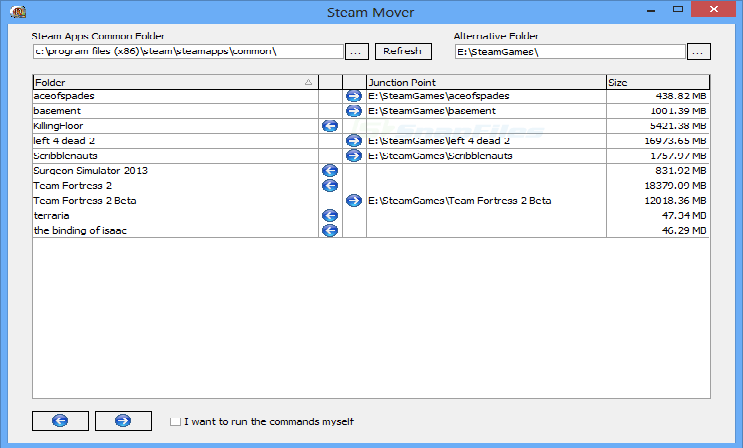 Steam Mover is a free system utility and PC migration app used for moving data. The data you can transfer using this app include operating system settings, applications, user files, and accounts. Using this app, people can transfer data between different hardware and various versions of windows. In addition to transferring data, users can also upgrade their PC using this app. Furthermore, this app enables people to backup or restore their accounts which are locally stored. This app is safe…
Transwiz is a paid online service and utility app using which users can transfer their profiles to any other computer. With this app, users can create a file that stores all the configurations and settings of their profile. In addition to transferring profiles, you can also create backups using this app. You can use these backups to immediately restore the settings of your profile if your computer is damaged due to a virus infection. This app enables its users to…