Continue After Advertisement
URLscan.io is a security, privacy website, and online service which performs a series of security checks on URLs. Using this site, you can visit URLs, check suspicious URLs, and detect whether the URL is safe to use or not. With the help of this site, people can detect spyware, malware, viruses, key loggers, and trojans in URLs.
After scanning and detecting the suspected URLs, the site shows all vulnerabilities in the list. In addition to providing a vulnerability in the list, the site sometimes provides a detailed report of vulnerabilities. Using this anti-malware engine, people can check the malware in downloaded files.
Continue After Advertisement
Features
Performs security checks on URL
Detect whether the URL is safe to use or not
Detect spyware, malware, and viruses
Shows all vulnerabilities in the list
Provides a detailed report of the vulnerability
Check the malware in downloaded files
URLscan.io Alternatives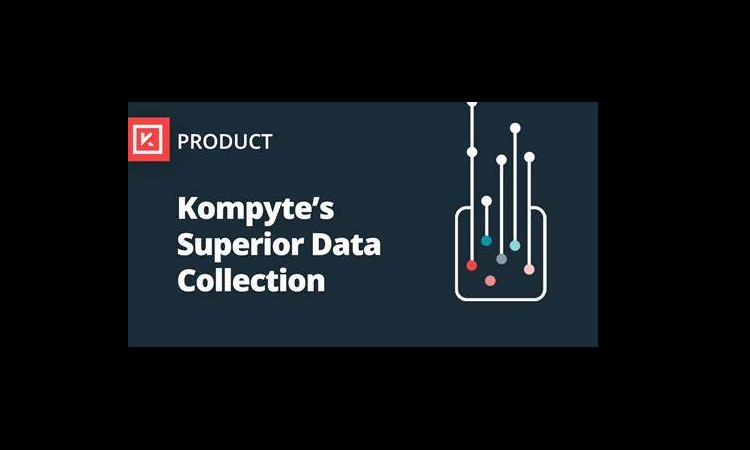 Kompyte is an office and productivity website developed for monitoring competitors. The users of this site can track their competitors in real time, get to know what they are up to, and learn strategies from them. In addition to tracking competitors and learning strategies, you can benchmark competitive KPIs. This site provides its users with notifications whenever a previous competitor launches a new campaign or when a new competitor appears. Furthermore, the site provides you with notifications whenever a competitor…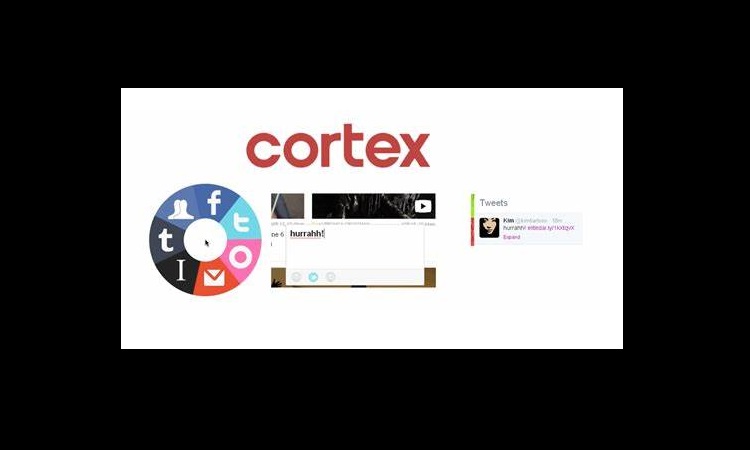 Cortex is an office, productivity, online service, and social media management website. With the help of this site, marketers can maximize their ROI from content marketing efforts. Using this site, businesses can understand which text, images, and videos will drive more consumers. The site serves multi-brand businesses within industries like beverage, CPG, food, hospitality, and travel. Moreover, by using this site, people can create social media content that is enhanced by artificial intelligence. This website provides its users with notifications…
Continue After Advertisement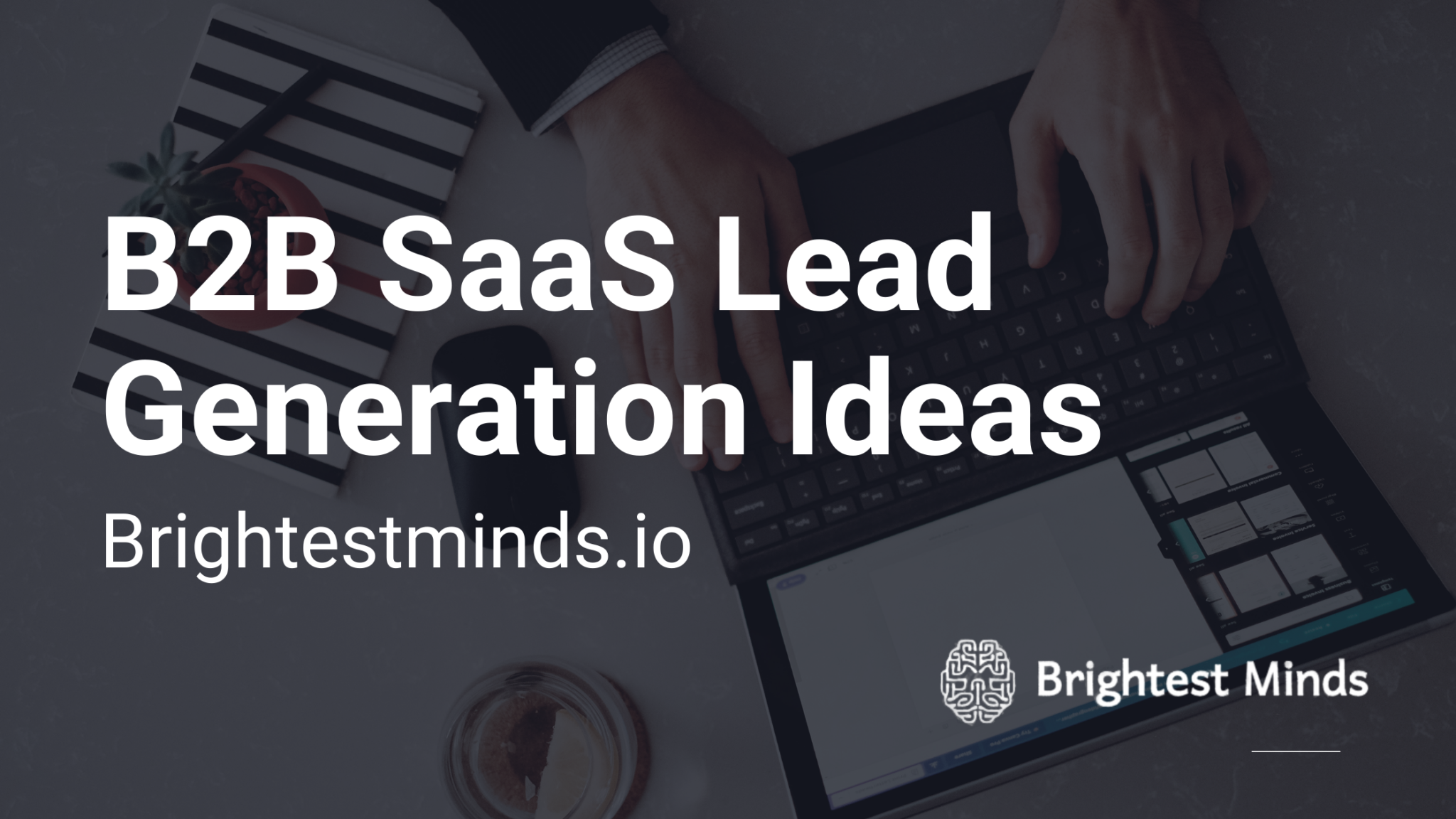 Continue After Advertisement
B2B SaaS Leads is a business and productivity website that provides people with high-quality leads. As the site provides leads, you can verify those leads and know everything about those leads. On this site, you can get emails from key decision-makers of companies and start selling. To start selling, you have to pick the list and it to the cart. After picking the list and adding it to the cart, you can get a CSV in your email. The leads…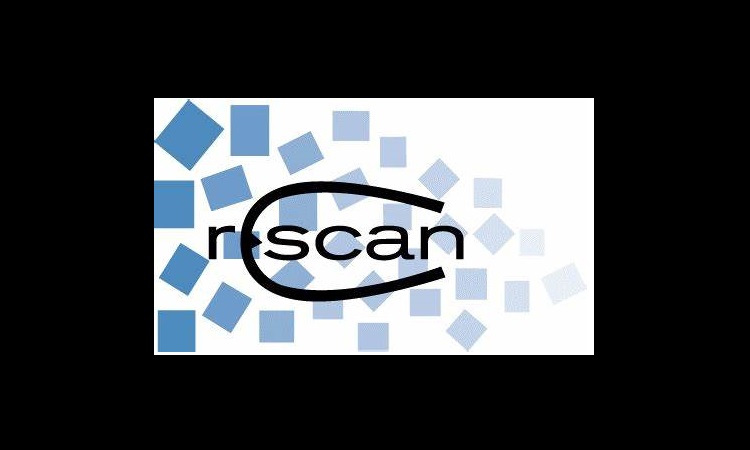 Rescan is a technology lookup website and tool used for scanning various websites. With the help of this site, you can identify the technologies used in sites after scanning them. In addition to scanning the sites and identifying the technologies, the users can also analyze multiple domains daily. Using this site, professionals are capable of easily accessing global domain data. To use this site, you have to sign up or log in to the site. For signing up, you have…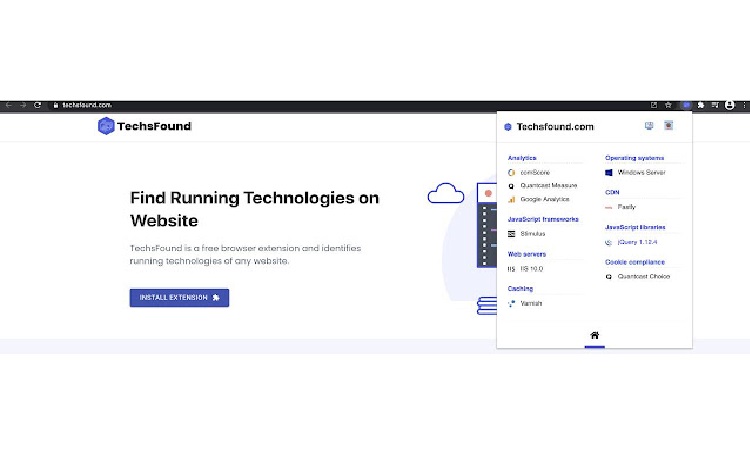 TechsFound is a browser extension website and tool developed for finding and discovering the latest technologies of sites. Using this site, you can identify WordPress themes, plugins, and technology stacks. In addition to identifying the WordPress theme, plugins, and technology stack, you can also identify page loading time. The site shows all the cookies of different websites with value, name, and expiry date. Furthermore, the site shows the IP address and SSL certificate details of websites. With the help of…
Webspotter is a development website and online service used for monitoring websites. Using this site, people can get to know which analytics tools, CMS, development language, and framework are used in the sites. This site enables users to use their technologies in their sites for matching them with workflow. With the help of this site, people can get leads in businesses and scale their outbound sales engine. The users of this site are capable to find hidden email addresses and…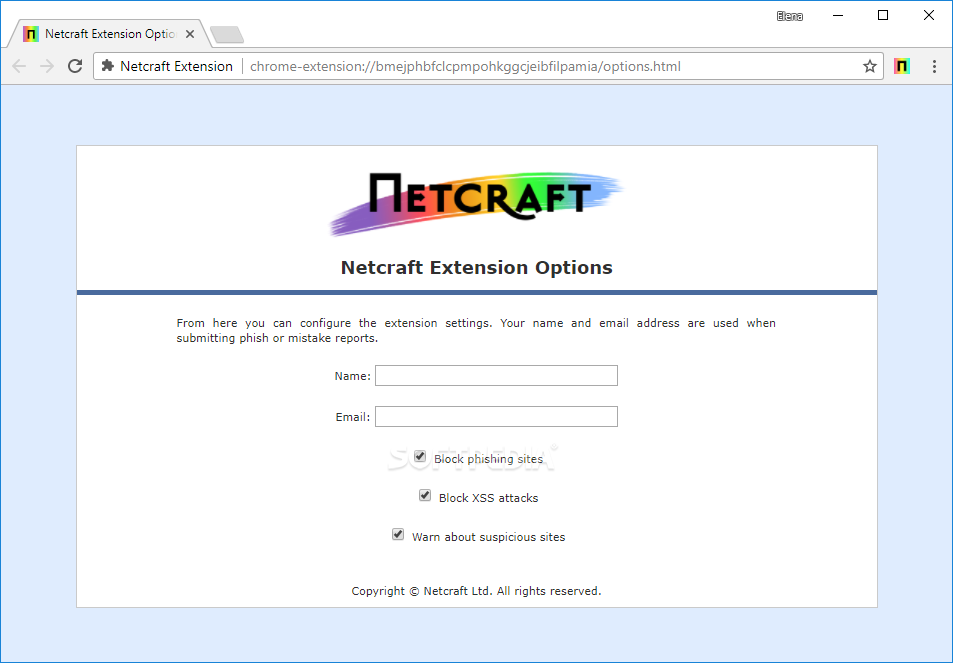 Netcraft is a development website and online service designed for extracting the structural information of various websites. With the help of this site, you can get to know about the technologies which are used on the site. Using this site, you can make a list of websites and contacts so that they can find prospects. It provides its users with a list of e-commerce stores and enables them to track stores. The list of all the e-commerce stores provided by…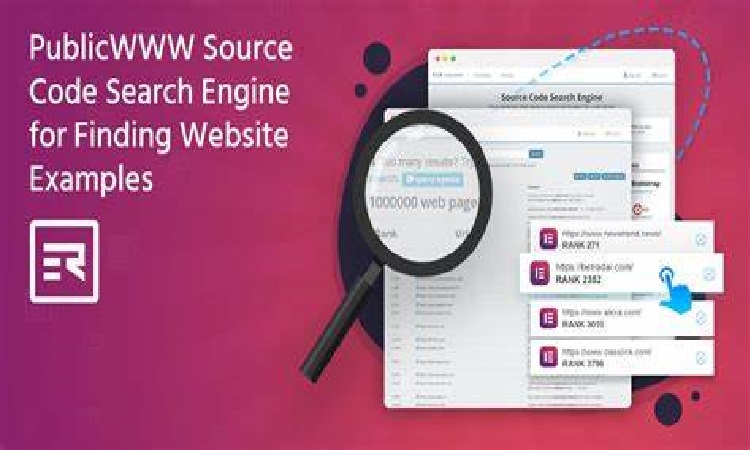 PublicWWW is a search engine and research tool used for performing searches. On this site, you can search code snippets, keywords, or signatures in web page JS, CSS, and HTML code. This site provides people with more than 1000000 results on each search request. All the search results provided by this site are sorted by website popularity. Moreover, you can download all the search results provided by this site in a CSV file. With the help of this site, people…
RivalScan is an office and productivity website designed for scaling the business. With the help of this site, people can detect technology and websites. This website uses artificial intelligence and the latest machine learning to improve detection. On this site, people can search their database and identify who is using the competitors' products. The site uses AI algorithms and advanced learning machines to detect what a website is created with. Furthermore, the site users can identify emerging markets and monitor…
WhatCMS is a development website and tool which is specially developed for detecting websites and CMS. Using this site, people can track the look of their site, host forums, and handle searches. In addition to hosting forums and handling searches, you can track user sessions and collect visitors' comments. With the help of this site, people can take ideas from other websites and create those components in their sites. This site enables users to easily access detection methods for integration…
Competera is an office and productivity website developed for optimizing prizes in your e-commerce business. This website uses an automated pricing framework, ML-fueled pricing, and high-quality modest data to enhance the strategy for e-commerce businesses. The site has prize optimization products due to which retailers can analyze data and build the right price insight. Moreover, the site uses a massive amount of data delivery and data scraping for setting the price of products according to market insights. It has a…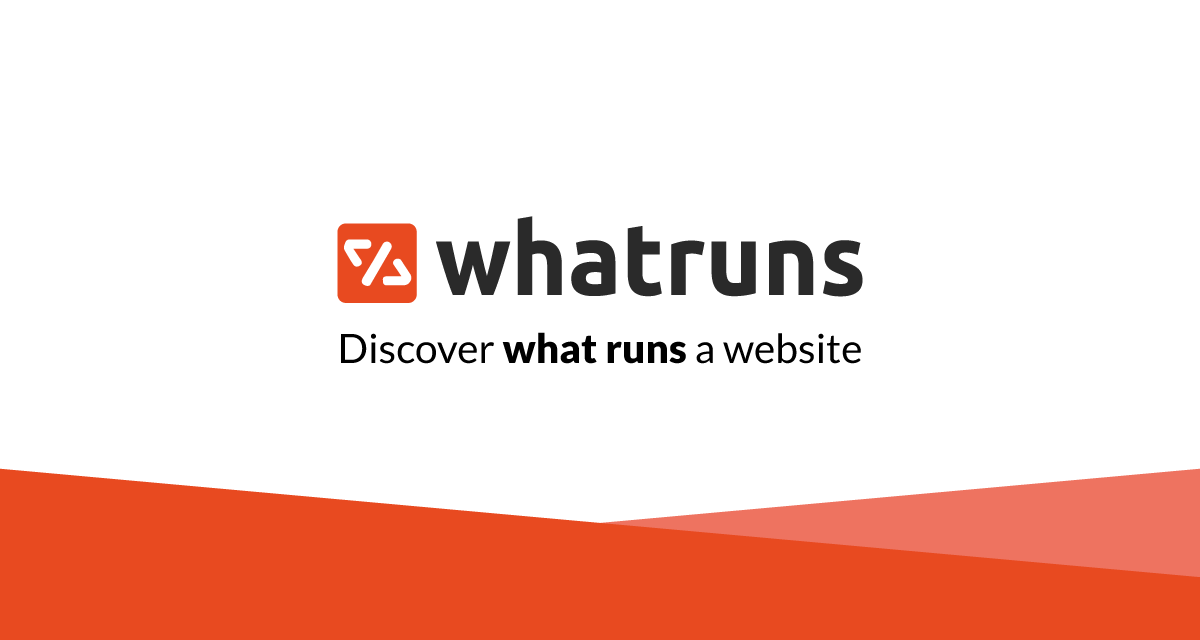 WhatRuns is a development website and tool developed for providing its users with the information of sites they are using. This website detects the tech stack of all the websites by recognizing website patterns. The users of this site are capable to find the analytic tools, fonts, framework, and WordPress plugins of different websites. From this site, you can get to know who is running the site and the CDN on which the site is hosted. Furthermore, using this site,…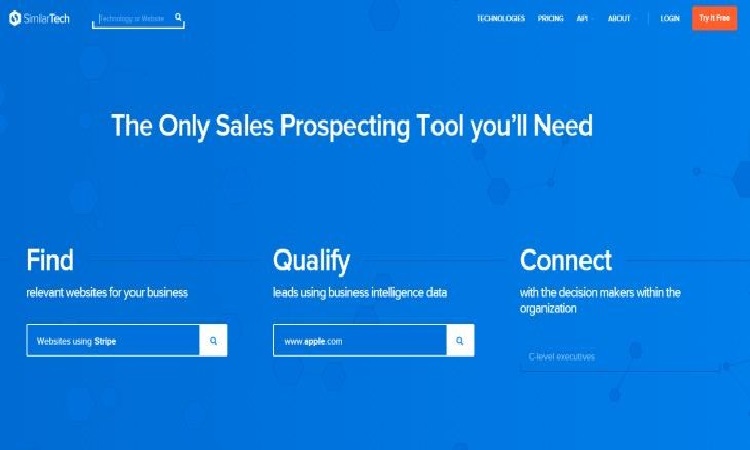 Similar Tech is a technology and site analysis tool that provides people with website insights. With the help of this site, people can perform various tasks easily. Some common tasks performed via this site include finding prospects, spotting trends, enriching data, and researching markets. The users of this site can get information and grow their businesses. This site has industry-leading engines which analyze the internet and detect which websites on the internet are right. Furthermore, the site has a sales…
WebTechDB is a data enrichment, research website, and tool that provides a database of websites. This site enables its users to access and download the database of sites without any limitations. The website contains a wide range of databases of sites, yet it is regularly updated. It provides its users with a list of all the domains along with the software used by domains. Moreover, this site has a website monitoring feature due to which you can find and resolve…
Wappalyzer is a development tool and technology profiler using which people can see what websites are made up of. With this site's help, you can unpack the multiple technologies of various categories like CDN, analytics, programming languages, CRM, and marketing tools. Using this site, you can see which eCommerce platform, framework, and JavaScript libraries the site is built. Moreover, the users of this site can make a list of websites and contacts to find the websites by their technologies. This…
BuiltWith is an office and productivity website specially developed for creating websites. This site enables its users to use the database of more than 250 million websites for making the list of websites. The site has a sales intelligence system using which people can get information about their prospect's platform before talking and improving conversations. With the help of this site, you can easily find and track active e-commerce stores. This site provides you with multiple e-commerce stores categorized as…