Content Continues After Ad
Treeline, Inc. is a Sales Recruiting Agency Platform founded by Dan Fantasia in 2001 that helps businesses hire and establish their sales teams. Their recruiters have an extensive network of industry contacts and are experts in the sales field, enabling them to provide their clients with specialized services. And offers recruiting services to meet the budget and needs of clients.
To meet the demands of its clients, Treeline provides recruiting services that include contract, temporary, and permanent placement. They use their in-house resume technology, which offers clear-cut information about each applicant, to streamline the recruiting process.
Content Continues After Ad
You can create a "go-to-market search strategy" unique to your business and roles. Additionally, it employs a systematic hiring process to find the best individuals for your available positions. It provides exceptional sales candidates who meet your requirements in as little as three days.
Treeline can help you develop Salesforce solutions that support your increasing business and revenue operations because of its strategic and tactical experience in sales, marketing, and technology. Using it, you can maximize your CRM investment and get a clear visibility to manage your business. You can check out this post for Treeline, Inc. alternatives.
Content Continues After Ad
Features
Hire Elite Sales Professionals in 30 Days or Less.
Sales Recruiting Firm to Find the Best Sales Talent.
Provide Transparent Insights on All Candidates.
Improve Sales, Marketing, and Service Processes.
Pros
Easy to Use
Sales Recruiting Agency
Talent Tracking System
Salesforce Consulting Service
Contingency & Sourcing Service
Cons
Working Issues
Pricing Problems
Similar to Treeline, Inc
Content Continues After Ad
ISG Partners is a platform to build a strong network with the top sales and marketing personnel. It contains large networks of candidates around the country in making sales marketing. With the help of step by step with procedures, it helps in unique features at the top of the field to retain sales and marketing talent. Moreover, It offers personalized account management to ensure your search goes well with regional Reach. In addition, it provides jobs involving revenue, including marketing,…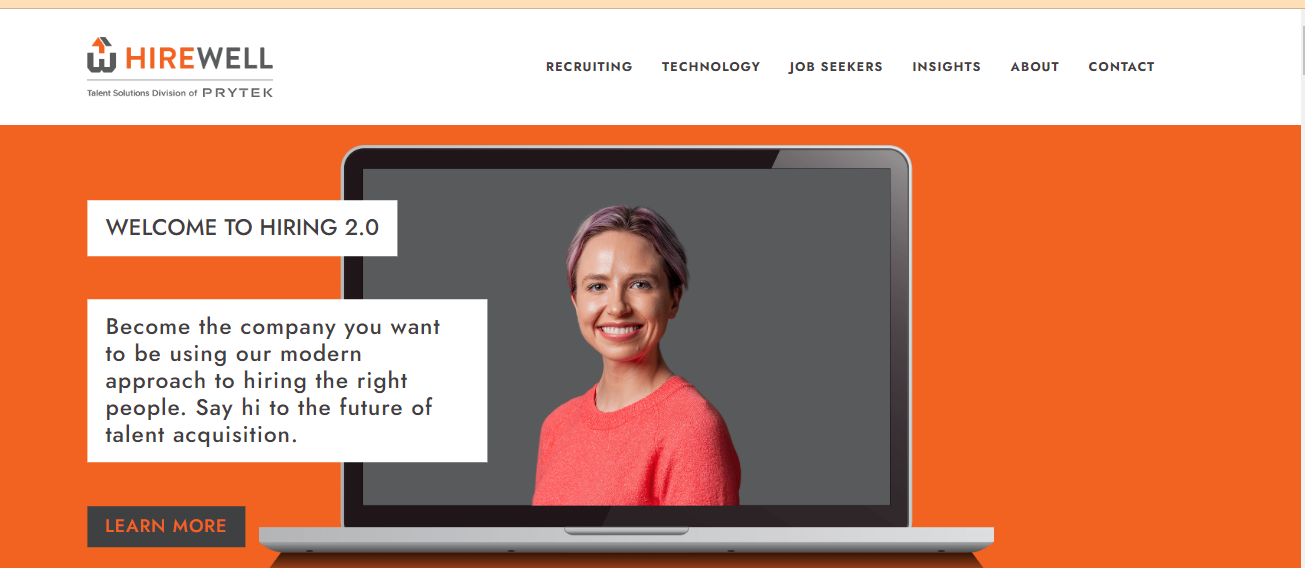 Hirewell provides talent solutions to all persons with power-ups. It offers everything a potential talent partner possibly offers, from self-service tech tools to C-Suite placements. This application helps in the areas of sales, marketing, finance, and human resources by conducting a global executive search. In the department of real estate supply chain deployment,  it enables to offers the C-Suite placements and self-service tech tools. Furthermore, It is an international executive search firm to introduce your executive talent partner. This application…

CloserIQ is the most extensive search and recruiting organization in modern engineering. With its application's help, it enhances its leadership, engineering, and sales teams specializing in contemporary engineering and sales skills. In every stage of life, this company helps create a performance with leading venture capital firms. In the early stages of business startups, you can develop the helps to maintain the position for their employment requirements. CloserIQ enables the business scale opportunities to assist the talent acquisition community. Talent…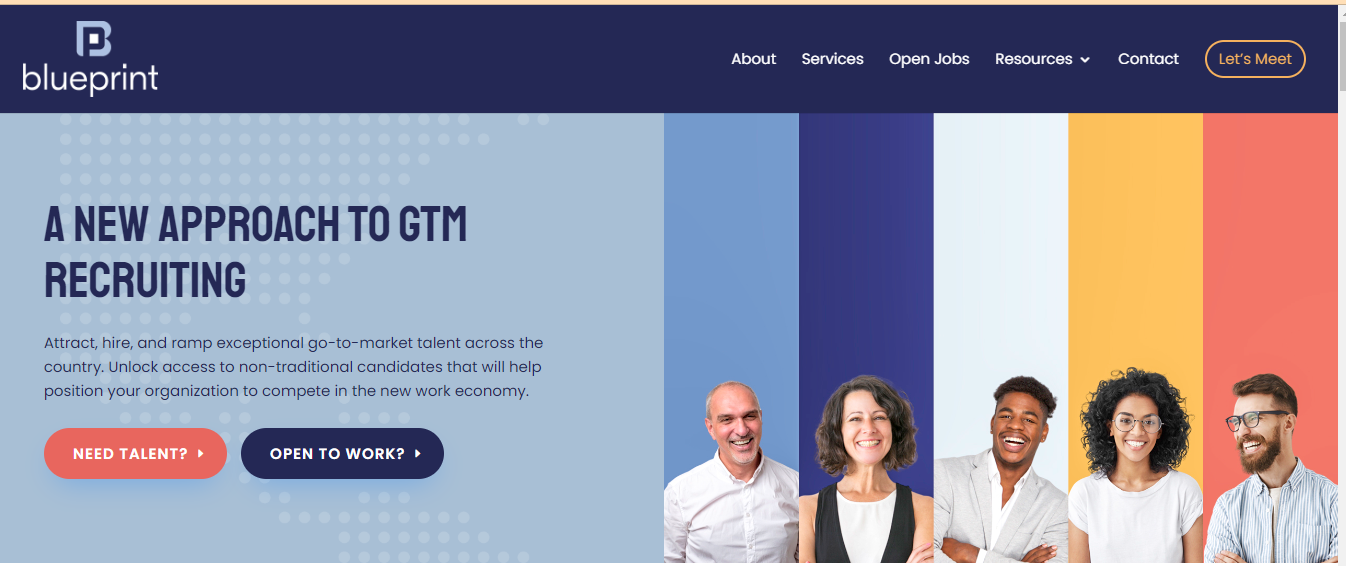 Blueprint Expansion is a creative approach to recruiting, attracting, and expanding employees. This application helps creatives assist top-notch go-to-market employees. The management company supports the competitive employment market. Furthermore, it provides clients and customers with the best opportunities to contribute to society through knowledge and expertise. With the help of cutting-edge technology, the business grows day by day to provide to ensure the sales leader's experience. Moreover, Most people are searching for people to hire a talent that cooperates with…
Indeed Hire is a platform to hire people immediately to complete interviews quickly. It saves your time and effort ten times faster than other platforms. You can soon arrange interviews with top candidates through this application to automate the recruiting process. This application's primary characteristic is to conduct interviews to let teams quickly interview diverse and engaged personnel. Furthermore, More than an 80million peoples helps remotely to screen that satisfy your hiring criteria. You can immediately book interviews with your…
Elwood Staffing is a hiring management company for customers to find more opportunities and match. It provides talent-based solutions to practical workforce analytics. Elwood Staffing was founded in 1980 and managed all the United States facilities. With the help of these applications, you can assist the business in marketing strategy competition. Furthermore, it works with the best companies in their fields and positions the best talent in the market because it drives your success. From recruitment procedure to retirement, It…
LaSalle Network was the first application created in 1998 to hire people based on their skills in the field of competence. This application helps people, clients, and customers discover fantastic, cutting-edge company strategies. It is one of the best staff recruiting firms that connect people with cultural values to improve business strategies. Moreover, through this application, you can provide talent hunt solutions with innovative strategies to change and empower clients. As the business grows daily, it offers new services to…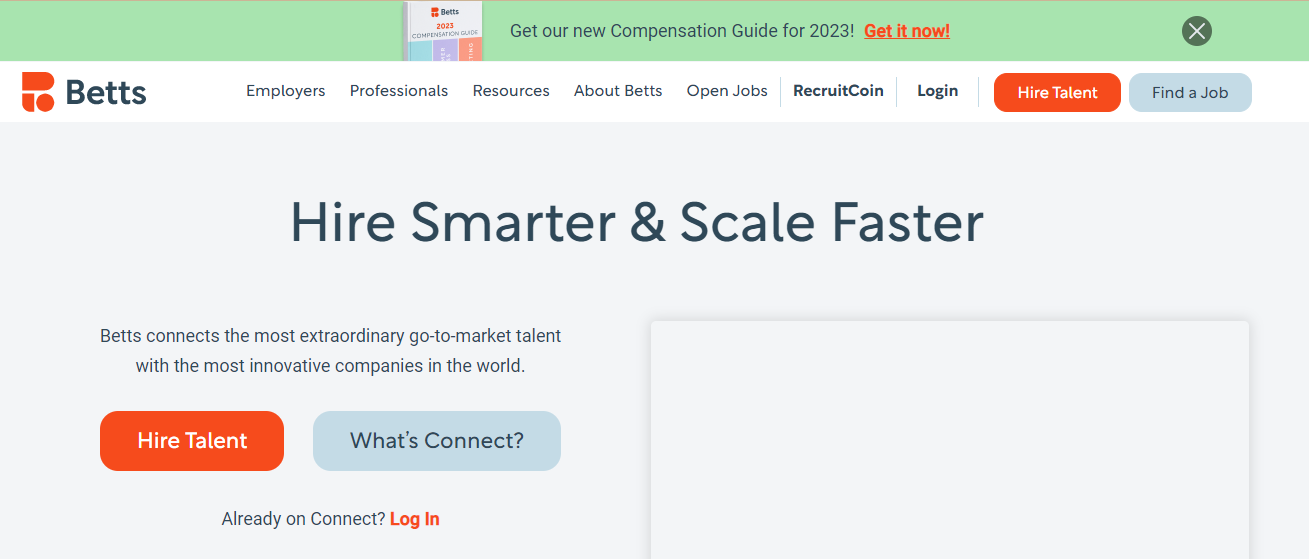 Betts Recruiting assists you in finding the hires you need to scale to create sales, marketing, and customer success teams. It collaborates with thousands of innovative firms, and people advance their careers. If you're looking for a tech job in sales, marketing, or customer service,e, it offers a customized approach in various sectors to search applications. To help people has built your business and guided talent into an exciting career. You can make networks of sincere relationships that allow quickly…
Hunt Club is a future leading company to hire the leaders of tomorrow. With the help of the latest technology and community, it helps in talent identification by providing complete services of the recruiting procedure. You can share the link with leaders to assist in the future of your business. The primary purpose of this application is to assist in talent acquisition strategy with people's consulting and Cutting edge automated sourcing tools. It is the platform where you can find…
Victory Lap works with the class and the teacher to prepare you for a successful career in technology sales. This application covers the sincere desire for you to be ready from day one to the creation of the boot camp for the IT sales industry. It graduates to be hired by the country's most prominent and fastest-growing businesses and immediately enhances your employment condition. It provides the knowledge, skills, and self-assurance to fulfill your need to your full potential. Through…
SecureVision is used to hire talent acquisition teams and form champion Groups. It incorporates a G2 job agency, which has active recruiters. The busy recruiters gain much knowledge from your existing talent acquisition employees, which speeds up recruiting. The recruitment options are adaptable, scalable, available, and significantly less expensive than contingent hiring. With the help of international presence, it is a huge candidate pool to help businesses in the US, Canada, EMEA, LATAM, and APAC. You can connect with hundreds…