Is book reading your favorite way to spend your extra time but you are tired of carrying books everywhere you go? If your answer is yes, then here is handpicked list of the 5 best digital book reading likes Wattpad to help you in reading your favorite books on your mobile phone screen.
Why search for apps like Wattpad?
Wattpad features only a short number of eBooks and stories so you can download an app from the list of alternatives to get more bedtime stories. You may get some extra bucks for sharing your stories with a large community of readers than what you get by posting your stories on the Wattpad app.
Alternatives to Wattpad app
Weave
Weave is an alternative to the Wattpad app through which you can write small stories to share your ideas and imagination with the outside world. It shows you the performance of all your stories with stats such as likes, shares, comments, etc. to motivate you into working more hard.
It makes you a part-time story writer in a matter of days. The app allows you to write a new story and select a bright cover from the available choices to send it to the reader's community right away. You can also read stories by your fellow writers to kill some time and maybe you get an idea about your new story.
Penned
It is a mini-story writing app to post all your thoughts on a social media platform by using stories to portray your real-life incidents. You can also read stories from other writers and add a story to the favorite folder to search for it later with a single tap.
The app provides you with similar features to Wattpad but you can search for new stories by creating a new category according to your needs. You can divide a story into various chapters to keep the element of surprise and suspense in your story till the end to make it more interesting.
Google Spotlight Stories
Google Spotlight Stories is a storytelling platform that comes up with some interesting ways to tell you a new story every day according to your taste. The app features a large collection of stories of different genres and you can select based on your mood to laugh or cry.
You can dive into the virtual world of stories to become a part of the story while reading it and take the enjoyment to a whole new level. It assists you in downloading a story and save it in a separate folder to read it later without connecting your phone to a WiFi network.
Shorti
If you are a fan of short stories and want to share your life events with friends from all around the globe as short stories, then Shorti is the best option that you to make it possible. You can get suggestions from experienced story writers to improve your story before posting it on the app.
Shorti is an alternative to the Wattpad app with features to share your story with a targeted audience only by selecting the genre of the story to get some extra likes. It sorts the collection of stories based on genres and you can apply filters to search for your favorite story from the collection.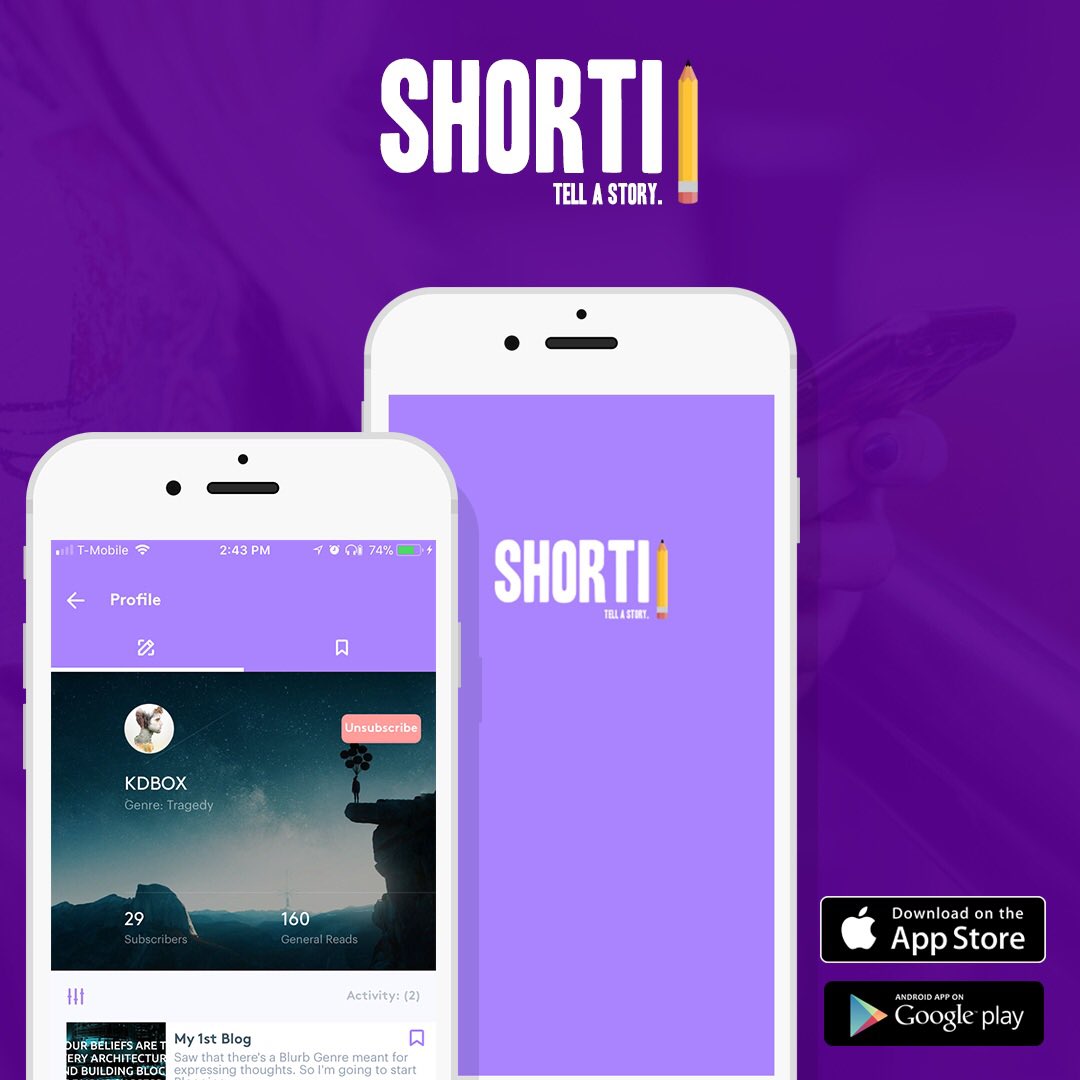 Mirakee
Mirakee is a large platform of storytellers from all around the globe that provides them with a chance to share their thoughts with readers in the form of short stories. The app is an alternative to Wattpad that lets you reach your favorite eBooks, quotes, magazines, comics, textbooks, and other literature.
You can change the font setting to make the text large or change the color of the text according to the genre of the story to make it more realistic. It enables you to like a story and comment on it to suggest some edits according to your writing knowledge to help writers in improving their storytelling skills.