Continue After Advertisement
Therabill is a cloud-based management software for therapists and doctors that allows them to manage their patients' appointments. It allows mental health specialist to provide their patient with therapy with solid management. Therabill helps users to completely manage their scheduling process of clinic appointments. Along with this, it also controls all the billing processes of patients.
It allows a patient to get their appointment on the date they want to, and Therabill saves all the documentation of patients' data. Users can get their therapy session from any computer with an internet connection. It allows users to get their appointment from anywhere they want to just by logging in to their account.
Continue After Advertisement
Features
Custom automated reports.

Secure provider portals.

Appointment reminders.

Patient invoicing.
Pros
Patients can create their accounts.

Allow patients to save their history.

Exportable invoices.
Cons
Terrible customer support.

Minimal front-end training.

Paid services.
Similar to Therabill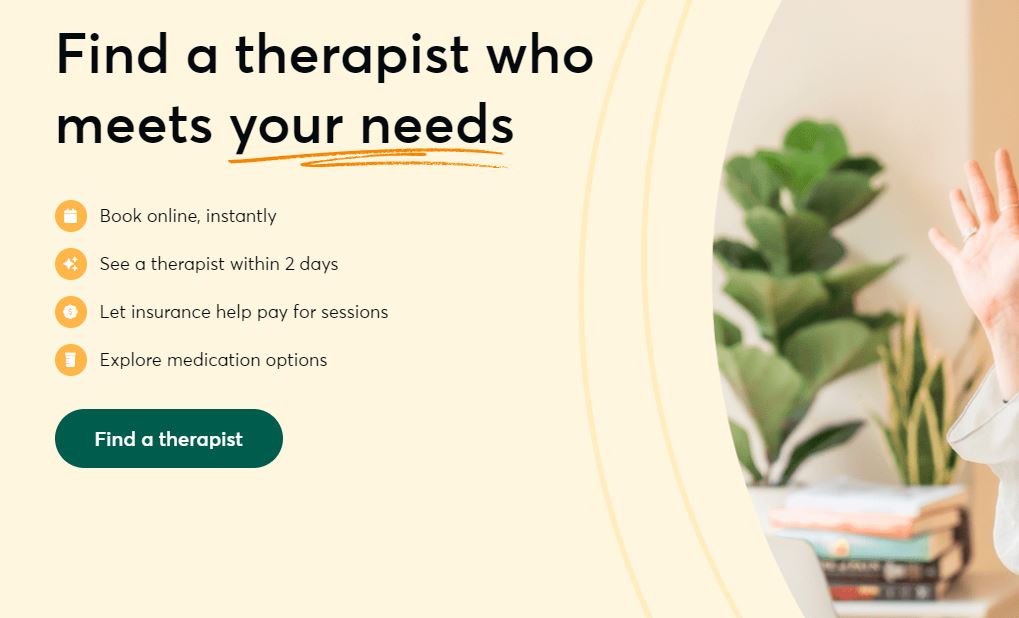 Grow Therapy is an online technology-based platform that enables mental health groups to help its client by giving affordable health care. This company provides a team of experienced therapists that best treat each client's needs. Grow Therapy also provides a user-friendly interface that helps it's clients access Android and ios devices quickly. In addition, it also allows individuals to overcome challenges and strengthen them to develop effective strategies. It also offers various services, including couple counseling, family therapy, and individuals…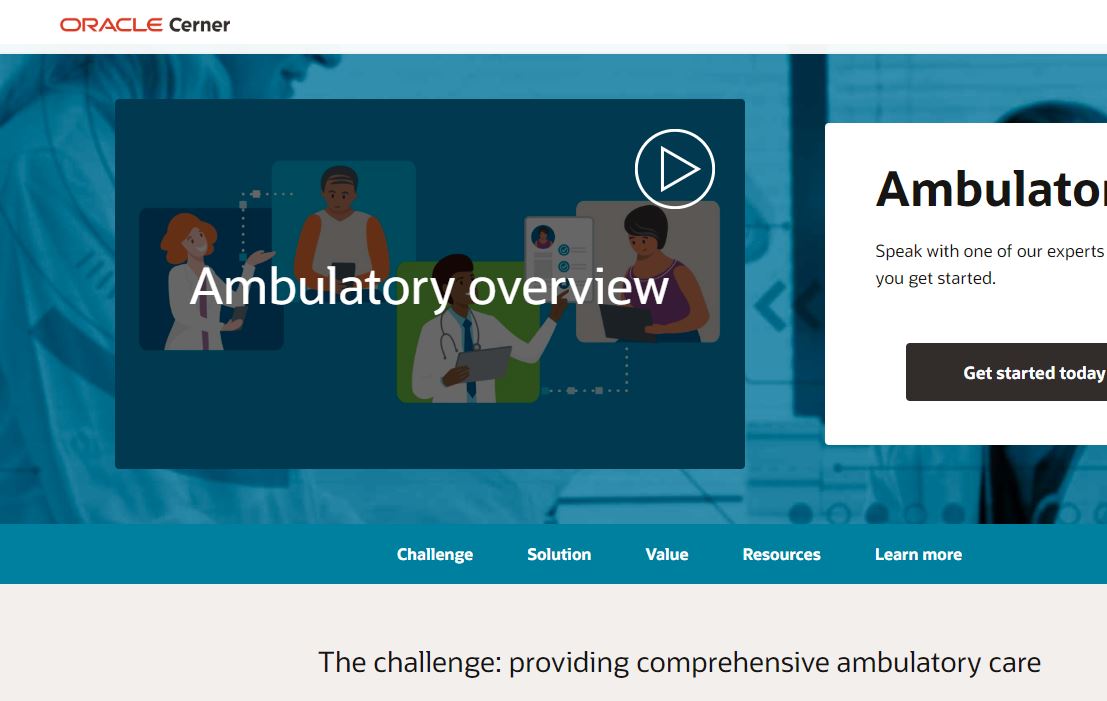 Cerner Ambulatory is an online cloud-based platform that simplifies the world flow across venues through integrated products. It provides valuable resources, including EHR Software solutions, practice management, scheduling, growing revenue, and client engagement that help to meet the client's unique needs. Cerner Ambulatory has a user-friendly interface to access using Android, Mac, and ios devices that let its clients get an online appointment, payment solutions, and other methods ahead. This company uses the Cerner system to streamline its processes and…
Continue After Advertisement
Continue After Advertisement
InSync by Qualifacts is an online healthcare management platform that supports its customers and extends the ability to deliver quality care and improve their clients' lives. It provides valuable resources and products that help the customer achieve goals, optimize efficiency, and improve productivity. InSync by Qualifacts is one of the most significant behavioral care and human services offering electronic health record (EHR) systems and multiple solutions like revenue cycle management, practice management, and medical transcription solution. In addition, this webpage…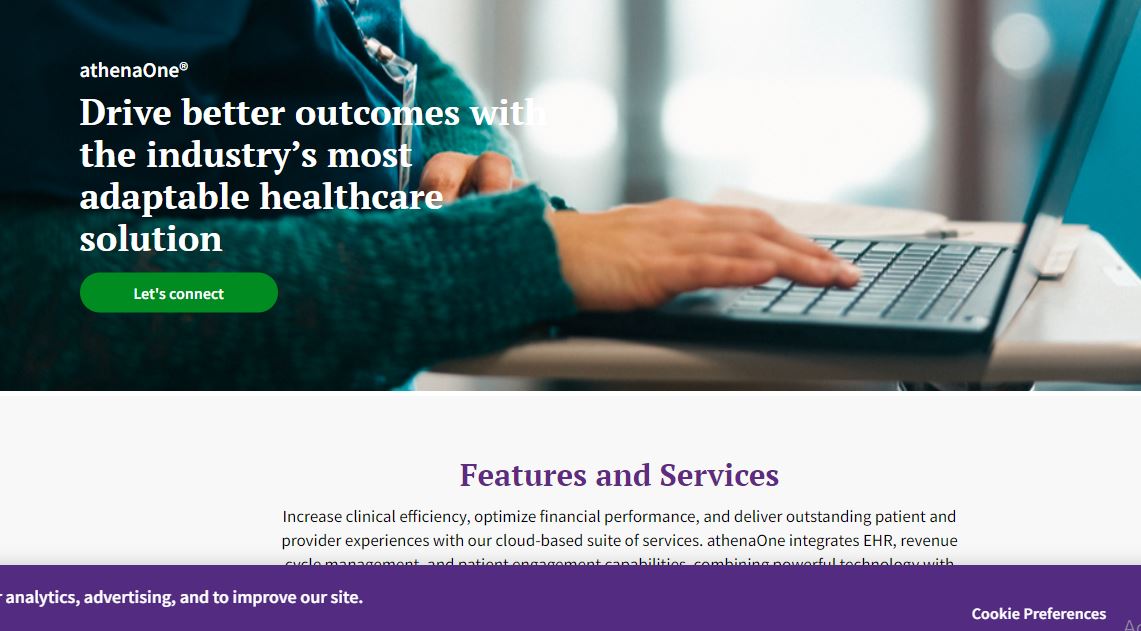 AthenaOne is a cloud-based medical software and an online platform that allows its users to learn and get treated professionally. This platform provides valuable resources, including expert services, (EHR) electronic health record system, medical practice, medical billing tools, patient engagement, and online booking. AthenaOne provides affordable healthcare solutions that meet their client's needs and requirements. In addition, it has a user-friendly interface to access easily using smartphones, iPhones, Windows, Mac, and OS devices. This platform provides a vibrant community to…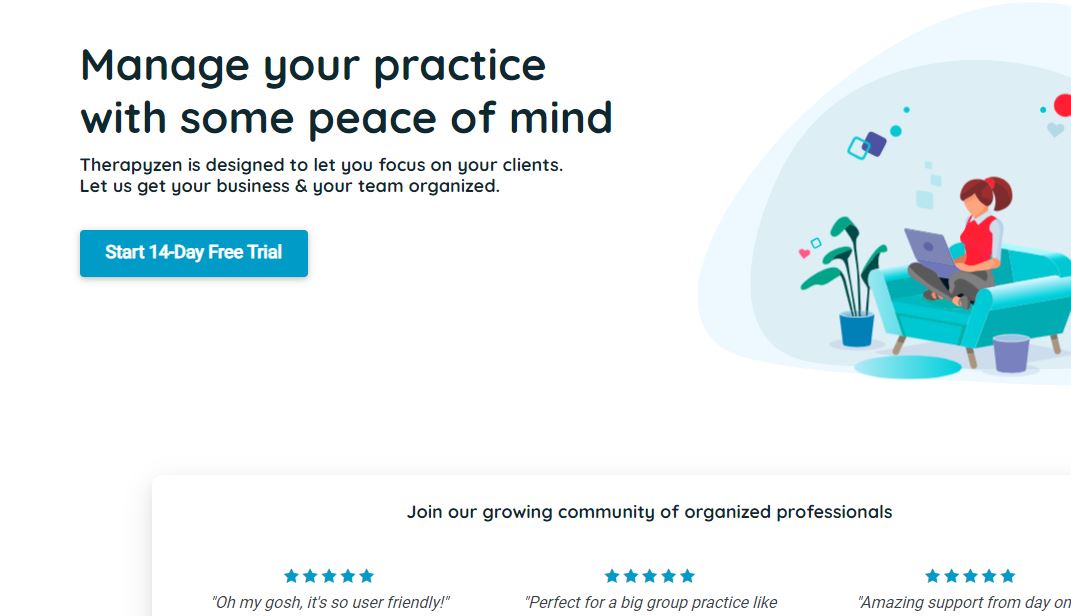 TherapyZen is an online practice management software and platform that provides easy-to-use scheduling software to get treated and practice well. It's a cloud-based platform with valuable resources, including video booking, online payments, appointments, alerts, and notifications to access via SMS and emails quickly. TherapyZen also provides an easy-to-use interface where users can access them using smartphones, android, and iOS devices to get their best healthcare treatment. This software is designed to help its clients manage their practices and get their…
Healthie is a leading online platform providing medical healthcare management systems to its provider. It's a technology-based company that provides valuable tools and resources to meet the client's needs and requirements. This solutions include HER electronic health records, practice management, scheduling, and client engagement. Healthie is an EMR platform health tech organizations use to build strong relationships with their clients worldwide. In addition, it offers a user-friendly interface that helps to access easily using ios and Android devices. This company…
RXNT is a popular cloud-based healthcare management software that allows its client to get better treatment. It's a secure United stated company founded by Randy Boldyga and has become a leading platform for works worldwide and provides valuable services. RXNT is an integrated clinical and practice management software that provides healthcare services to manage patient records, treatment scheduling, billing, and complete care. In addition, this platform has a user-friendly interface that helps to access its clients easily using Android, Mac,…
EHR YOUR WAY is a leading behavioral health platform that helps to manage the healthcare system and allows its clients to practice and get treated. This company has a certified base and seventy years of practicing medicine to provide the best care to its patients. EHR YOUR WAY is one of the largest platforms that offers valuable service solutions, including electronic health record (EHR) systems, demography, treatment plans, intake forms, practice management, and medical transcription. It provides customized ways like…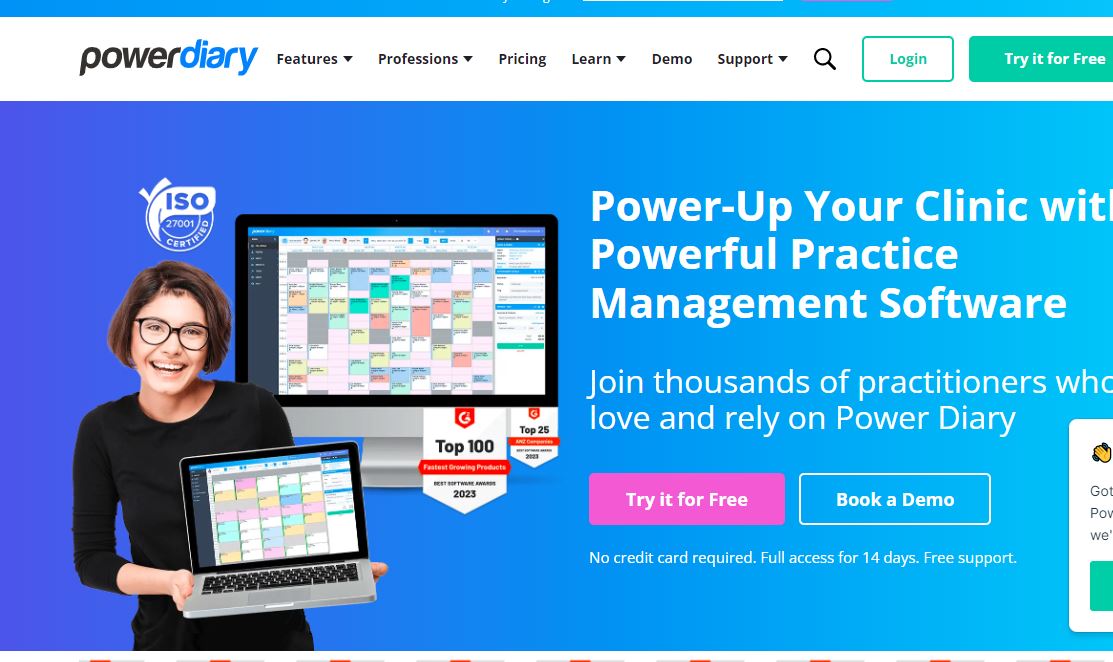 Power Diary is a popular online platform and practice management software for health clinics where users can learn to maintain their health condition. This platform includes various resources like calendar management, automated appointment reminders via email or SMS, treatment note templates, online forms, online booking, a client database, and others. Power Diary is a secure and verified website with encryption and digital signatures to protect clients' sensitive information. It has a user-friendly interface that helps its clients to access easily…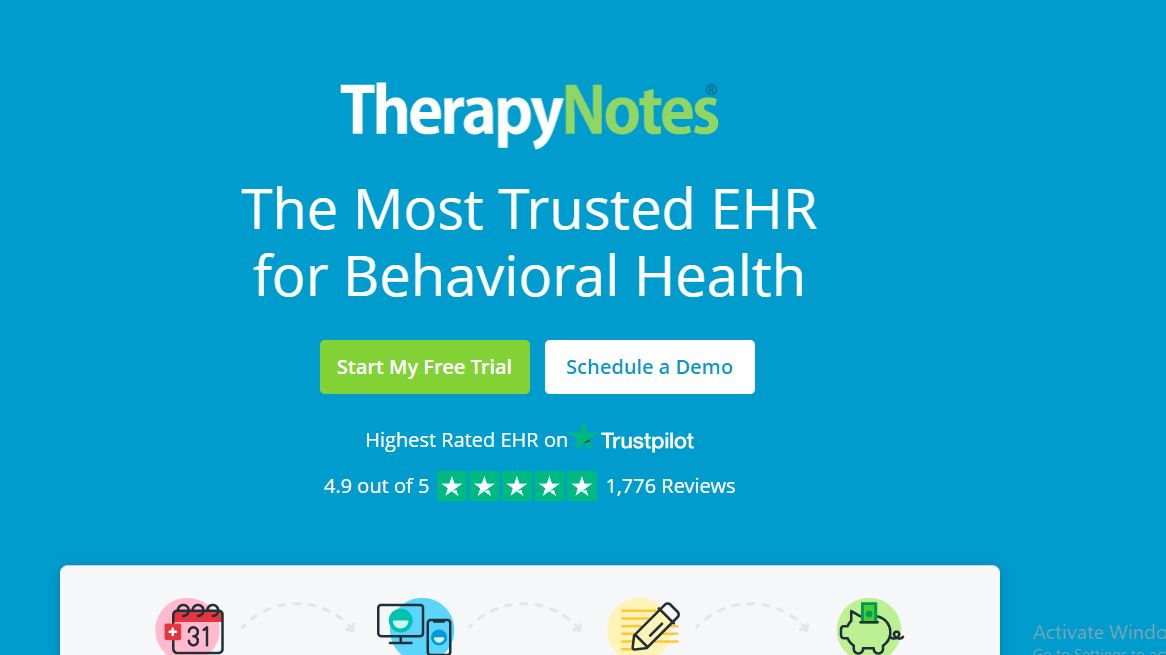 TherapyNotes is an online business management site. This platform is designed to help you to manage your business at home. You can create your schedule; can often arrange your meetings with clients and more with the help of this software. In addition to more about TherapyNotes, you can create a to-do list in documents to manage your work. If you seek a site with which one can quickly pay bills, make meetings and more, TherapyNotes is designed for that purpose.…
TheraNest is an online marketplace that can provide users with a Mental Health based mobile solution for managing mental health practices, including notes, billing, scheduling, and telehealth services. This platform lets its clients get the calendar management system with appointment reminders and integrates with Apple's iCalendar and Google Calendar. It can even permit its customers to access the therapy note features for progress tracking, treatment plans, discharge summaries, and customizable forms and supports unlimited document storage. TheraNest also comes with…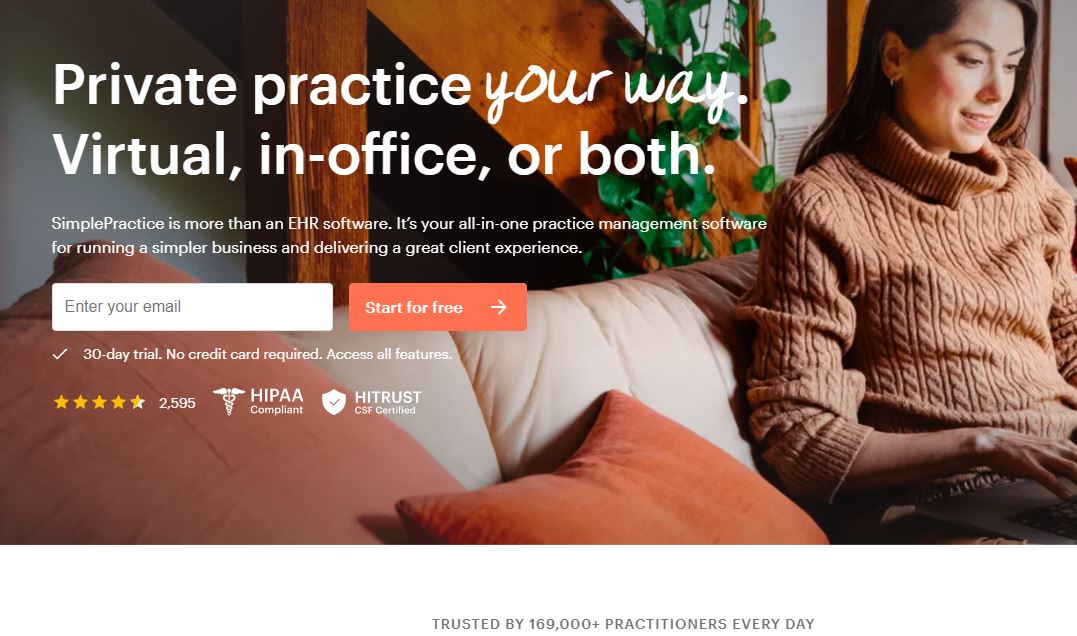 SimplePractice is an online management-based platform. This site offers you to manage your entire daily basis task. In addition to more about SimplePractice, it can pay your bills and often tend to detail your billing. It can fix your doctor's appointment and send you free schedule reminders. Moreover, one can usually handle everything from scheduling to billing with the help of a mobile application launched by this site. If you seek a place to perform multi-tasks, then SimplePractice is a…