Continue After Advertisement
The Wandering Village is a free sandbox, roguelike, and building video game developed by Stray Fawn Studio. In this game, the player is a survivor who has to seek shelter, form a symbiotic relationship with the creature, and build their settlement. Throughout the game, the player has to travel through multiple different biomes.
The player has to take part in various missions and collect ancient artifacts and rare resources. Furthermore, the player has to find and research technologies for doubling the progress. It is an open-world game, so the player can freely explore the game world. The Wandering Village supports a single-player mode, so the player has to play this game alone.
Continue After Advertisement
Features
Seek shelter
Build settlement
Travel through different biomes
Various missions
Collect ancient artifacts
Collect rare resources
Open world game
Supports single-player mode
The Wandering Village Alternatives
Virtual Town is a free casual and simulation video game developed by Last Day of Work, LLC. In this game, you can learn how to manage the town, watch relationships change, and watch seasons change. In addition to watching relationships and seasons change, players can also build and decorate their cribs. While playing the game, the player can meet with residents and make multiple friends. Furthermore, the player can collect gems, botanical species, and insects. It is an open-world game…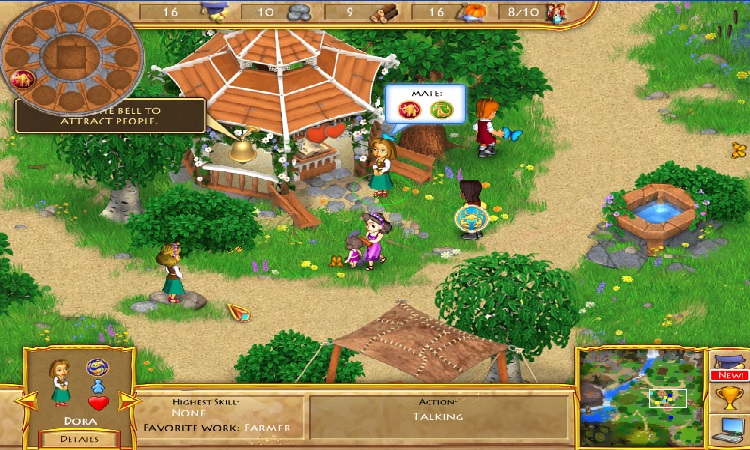 Gemini Lost is free role-playing, strategy, adventure, and simulation video game developed by PlayFirst. The story of the game is that the player and his friends are sucked into a huge beam of light. In this game, the player has to play the role of a character who has to explore the game world. In addition to exploring the game world, the player also has to solve a lot of challenging puzzles and build a civilization. This game gives you…
Continue After Advertisement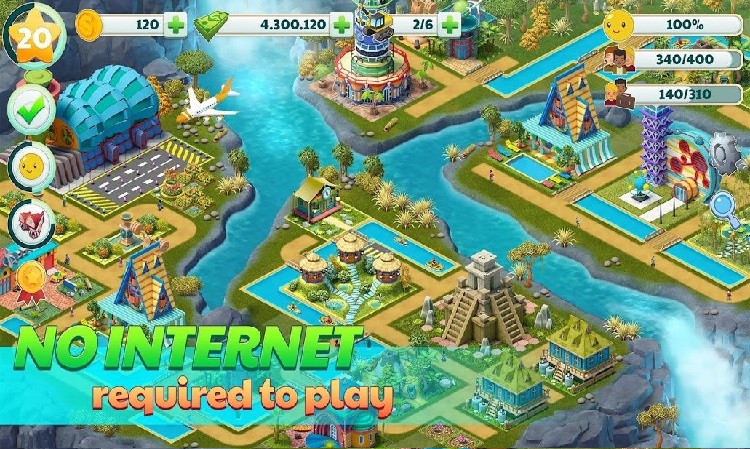 Continue After Advertisement
Town City: Village Building Sim Paradise Game is a free casual and simulation video game developed by Sparkling Society-Build a Town City Village. In this game, the player has to play the role of a town city management tycoon or a mayor. The mission of the player is to expand a small village into a town, then a city, and then an island. While playing the game, the player has to show off his creativity by designing villages, metropolis towns,…
Rimworld is a paid simulation, management, and construction video game developed by Ludeon Studios. The story of the game is that some characters have landed on a strange planet when their spaceships are crashed. The main task of the player is to build a community, repair the ship, and collect resources. In addition to building a community, repairing the ship, and collecting resources, the player also has to fight against strange creatures. It is an open-world game so the player…
My Tribe is a free simulation, role-playing, and MMO video game developed by Big Fish Games. The game takes place in an island paradise where the player has to understand the secrets. In this game, the player has to develop means of learning and create a settlement for their fellow tribesmen. While playing the game, the player has to discover real-time aspects and develop areas. It is an open-world game so the player can easily explore the whole game world.…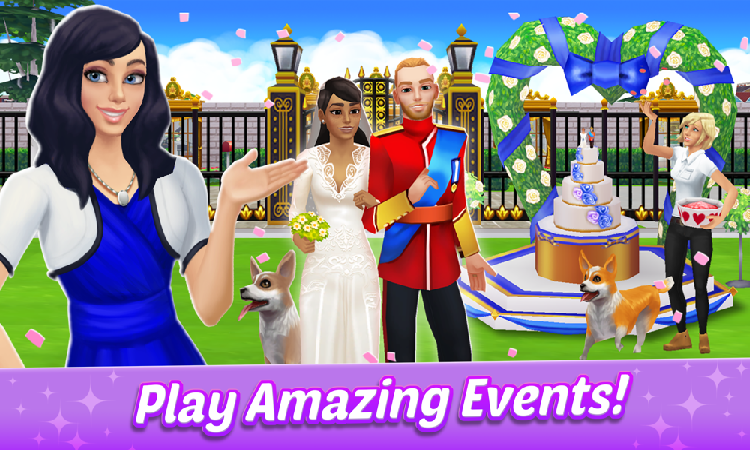 Home Street: Dream House Sim is a free design, simulation, and casual video game developed by Supersolid. In this game, the player has to build, renovate, or design their dream house. The game provides you with almost 1000s of design and décor choices for designing the house. In addition to building and decorating houses, the player can also create their sim characters. Furthermore, the game enables the player to customize the character by choosing eye color, hair, makeup, face, and…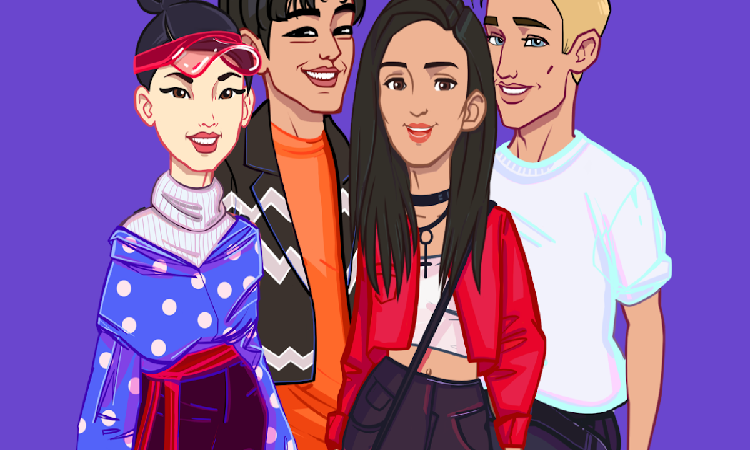 LifeSim 2 is a free simulation, adventure, and role-playing video game developed by HyperGames. In this game, the player has to play the role of a glamorous star who dreams to become the highest-grossing actor in the whole world. While playing the game, the player can become a famous brand, stage actor, participate in concerts, and ambassador. This game provides the player with various characters from which the player can choose his favorite character. You have to select the character…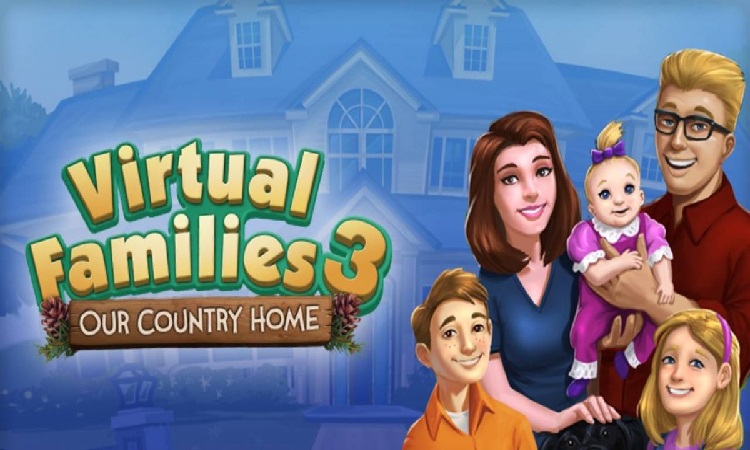 Virtual Families 3 is a free casual and simulation video game developed by Last Day of Work, LLC. In this game, the player has to start a virtual family by selecting a husband or wife. While playing the game, the player has to make babies, guide generations, and manage a beautiful story. The player has to design and renovate the virtual house by adding a garden, home theatre, bedrooms, and game room. Furthermore, this game provides you with various things…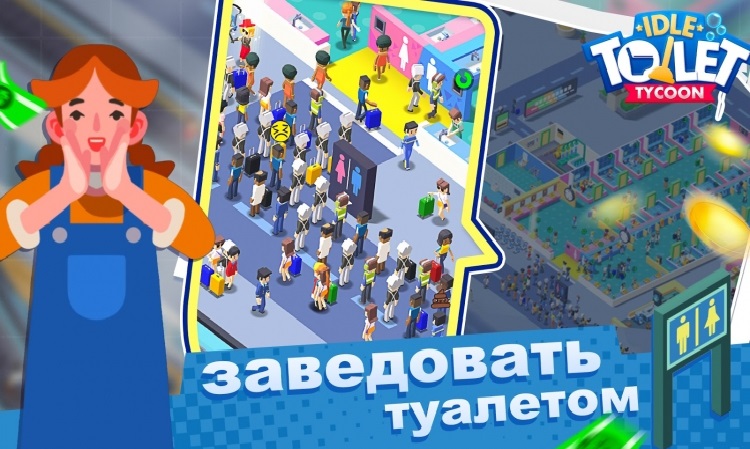 Toilet Empire Tycoon: Idle Management Game is a free casual, stylized, management, and simulation video game developed by Mint Y Games. In this game, the player has to play the role of a manager. The player has to create the toilet, write a toilet legend, and operate the toilet. While playing the game, the player has to expand the toilet, provide unique services, and upgrade the facilities. Furthermore, the player has to hire maintenance workers for repairing toilets and hire…
My Time at Sandrock is a paid simulation and adventure video game developed by Pathea Games. In this game, the player has to play the role of a builder. The task of the player is to fix up the economic problems, gather resources, and build machines. This game provides the players with various scenarios and tools for building. My Time at Sandrock provides almost 30 characters from which the player can choose his favorite character. It is an open-world game…
Planet Zoo is a paid adventure, management, and construction video game developed by Frontier Development plc. Throughout this game, the player has to live in the zoo, take care of animals, and manage different species of animals. The game enables the player to create a zoo at his favorite location and decorate it. In addition to creating and managing the zoo, the player also has to arrange all the animals, showcase them to the public, and feed them. The animals…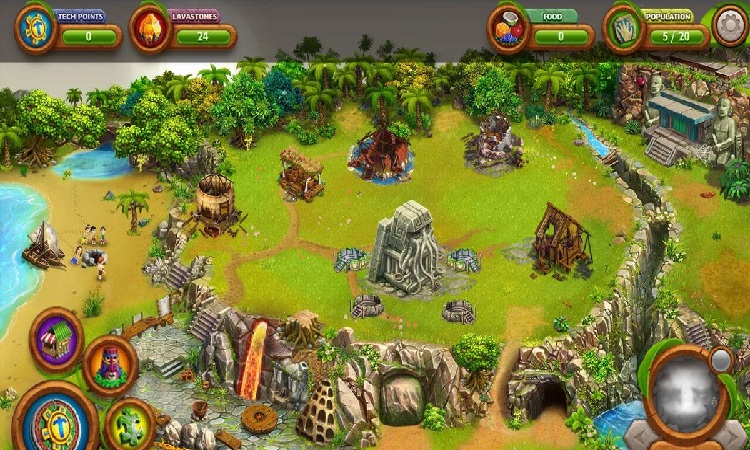 Virtual Villagers Origins 2 is a free simulation, adventure, and strategy video game developed by Last Day of Work LLC. This game takes place in a fantasy land in which the player has to survive as long as possible with the villagers. In this game, the player has to make a village, gather people, and create a civilization. While playing the game, the player can experience the life of a villager by farming the fields. This game enables the player…
Virtual Villagers is a paid role-playing, simulation, and action video game developed by Last Day of Work. In this game, the player has to control a tribe of people. In addition to controlling a tribe, the player has to guide them on how to survive on an unforgiving island home. The main task of the player is to make a village and establish a prosperous civilization by gathering resources. While playing the game, the player has to discover the secrets…