Continue After Advertisement
The Matchless Kungfu is a role-playing, strategy, combat, and survival video game developed by HuanMos Game. This game is set in a wild world where the player has to play the role of martial arts role. Throughout the game, the player has to create his own story, be the leader of the group, and travel through the wilderness.
During the gameplay, the player has to build his mini-world with a unique environment, clans, resources, and creatures. While playing the game, you have to build your skill deck and release different moves to defeat the enemy. Furthermore, the player has to deal with illness, inner wounds, and hidden diseases with various buffs. The player has to travel in the whole game world and find out multiple secret treasures.
Continue After Advertisement
Features
Create story
Be the leader of the group
Travel through wilderness
Build a mini world with a unique environment
Build your skill deck
Release different moves
Deal with illness, inner wounds, and hidden diseases
Travel in the whole game world
Find out multiple secret treasures
Pros
Open world game
3D game
Character customization
Content is good
Pretty solid game
Cons
Sometimes game crashes
Lag issue
Black screen issue
Similar Games To The Matchless Kungfu
Shadow of Death: Soul Offline is a free Action and Fighting game developed by Bravestars Games. Save the lost empire from devils and dragons and make a unite against the shadow. Fight to your liking as players can choose from 4 amazing soul knights, multiple styles of gameplay, and rare armor sets for fighting against the dark world. Pull out the dark sword, gather and prepare some comrades, and cleanse the dark spirit dragon and devil. Select your shadow fighter…
Shadow fighter 2: Shadow & ninja fighting games is an Action and Fighting game for free developed by TOH Games. In multiple modes, zones, and levels you will experience an amazing ninja fighting adventure. Fight against horrible monsters, zombies, and the dark force of enemies. For you, there are 5 different characters to choose from horse, clergy, and witch, and different destructive and powerful weapons to eliminate enemies. Play and enjoy 150+ levels and in each level, there will be…
Continue After Advertisement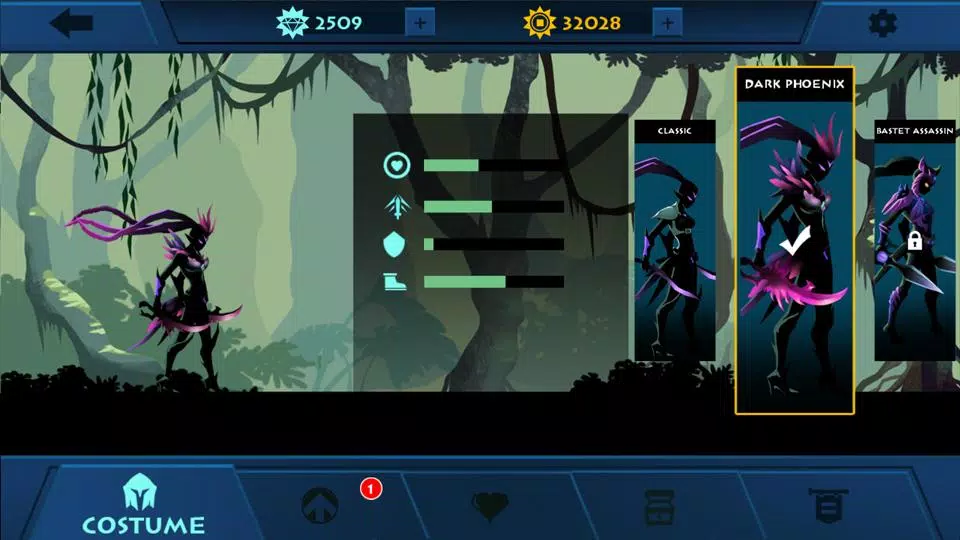 Continue After Advertisement
Shadow Fighter: Sword, Ninja, RPG & Fighting Games is a free PVP Action game developed by TOH Games. Shadow fight is one of the best shadow fights in the game of sword. Fight against sword demons, zombies, and monsters to become the best sword shadow legend. You can choose up to 5 different shadow fighters and upgrade their skills by completing levels. Multiple modes, HD graphics, amazing sound effects, new shadow fighting weapons, warzone equipment, and simple gameplay are waiting…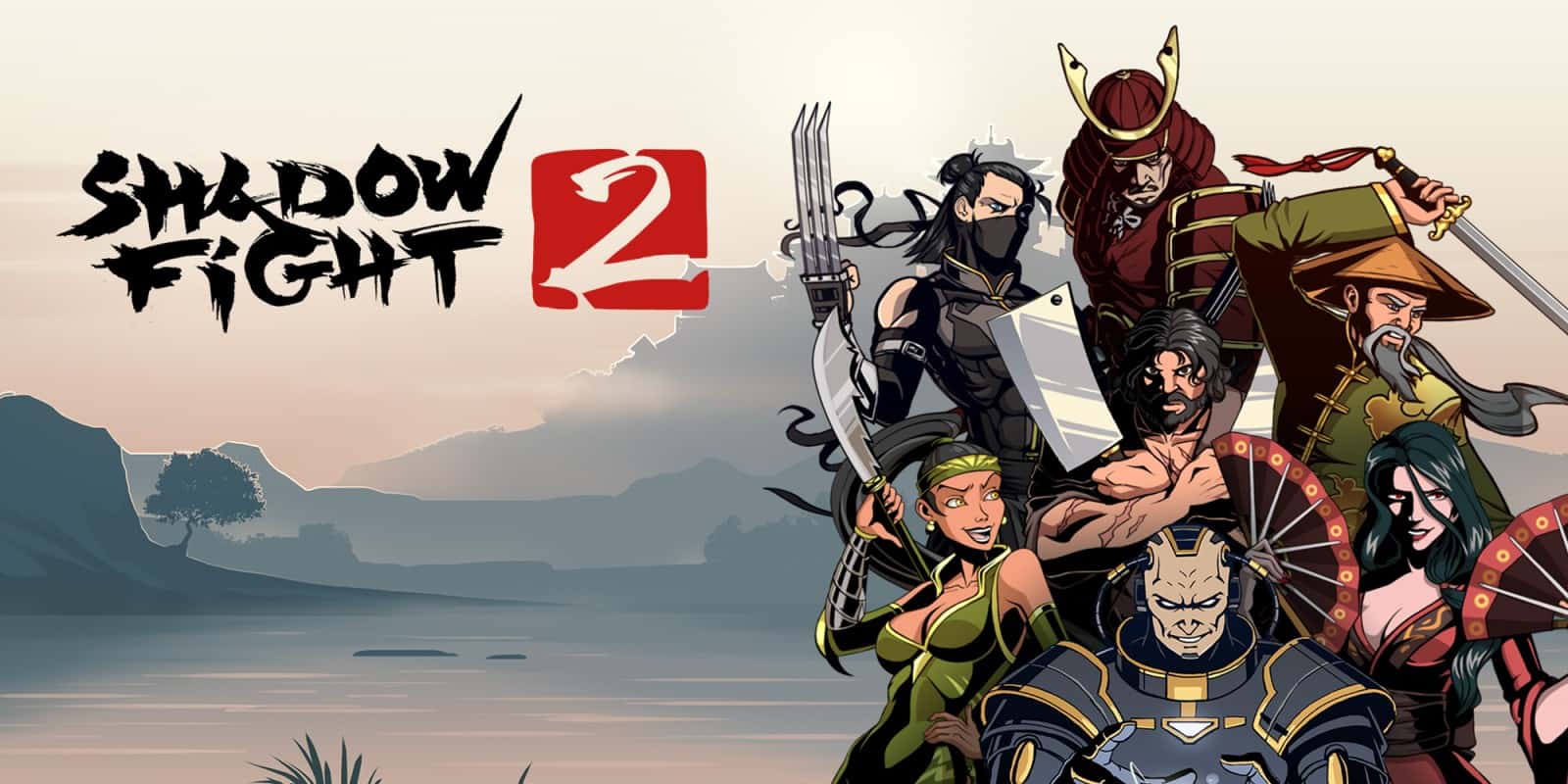 Shadow Fight 2 is a free 2D, Single-player, Multiplayer, Role-playing, Action, and Fighting game developed by NEKKI. Equip your character with countless deadly weapons, and armor sets, and include dozens of lively animated techniques of martial arts. Destroy your enemies and humiliate the evil masters with punches, kicks, different weapons, swords, armor suits, magical powers, nunchaku, and more. With new epic battles destroy the rival with your best fighting animation. Moreover, it lets you fight with friends against terrible bosses.…
Shadow Knight: Ninja Game War is a free Action and Fighting game developed by Fansipan Limited. Fighting against savage monsters and their bosses and defeating them. Choose your favorite Ninja to explore new fighting styles and a dark fantasy world. Discover a variety of complex terrain by climbing, running, and jumping. Fight in many different locations like forests, towns, and dungeons to become a legend of shadow. Customize your warrior with powerful weapons, styles, and hundreds of other items. Train…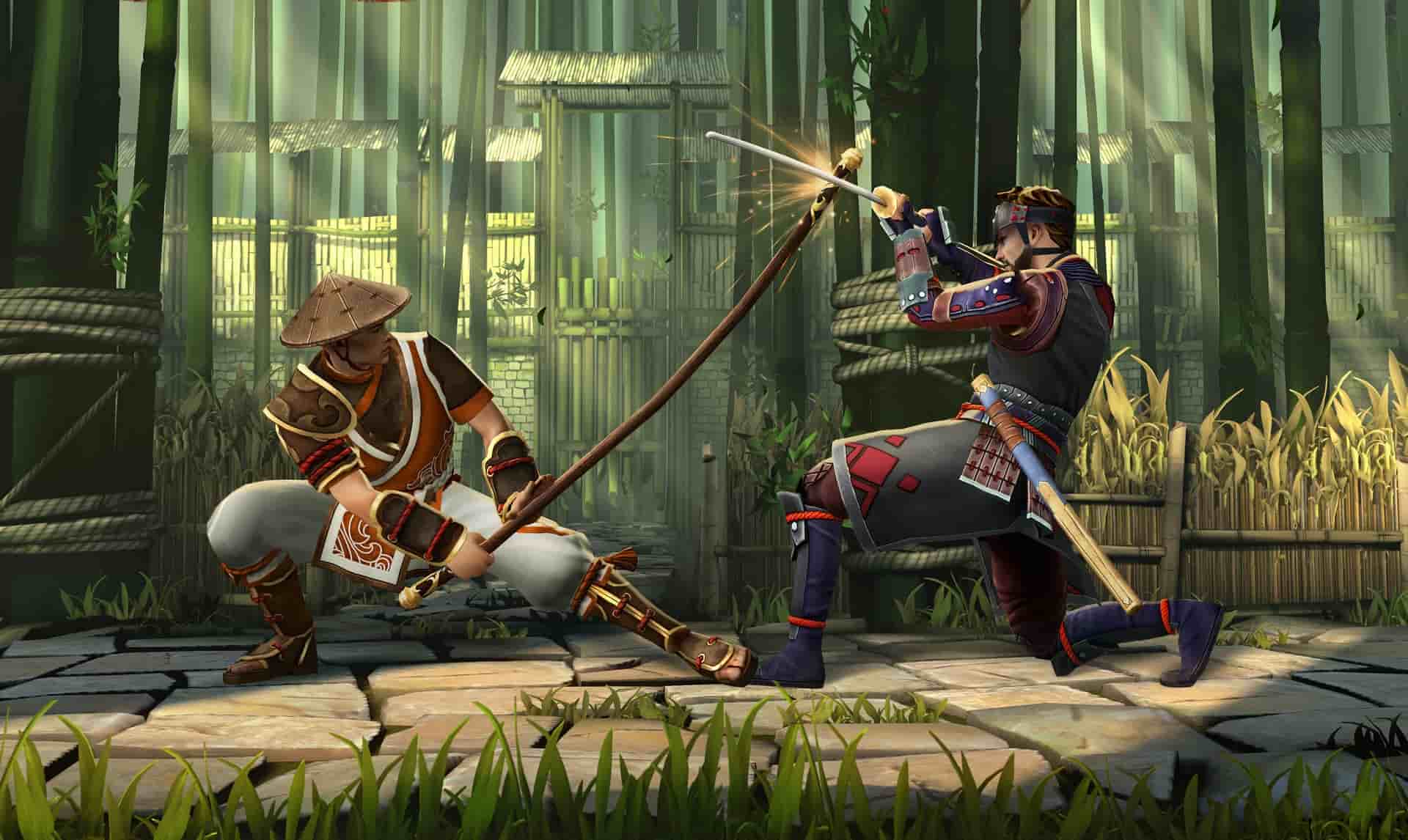 Shadow Fight 3 - RPG fighting is a free 3D, Online, Action, Fighting, and Role-playing game developed by NEKKI. The Heralds, discover the darkest secrets of the mysterious ninja shadow power of the tribe. Destroy dangerous energy with three fighting styles and three clans. It gives you the best opportunity to save the universe and show off your fighting skills to the world. It allows you to choose your strongest hero and equipment for war. Furthermore, in Shadow Fight 3…
Stickman Legends: Shadow Fight is a free Offline, PvP, Action, and Role-playing game developed by ZITGA. Jump into the battle of the brave imaginary shadow and face off cruel enemies, devil monsters, and powerful bosses. There are many shadow warriors to choose like Legendary Shadow Warrior, Powerful Mage, Shadow Hunter, Lion-Hearted Swordsman, Mighty Dungeon, and Elite Archer Hunter. All you have to do is train your powerful shadow stickman fighter with martial arts to fight against the rivals. Moreover, you…
Ninja Raiden Revenge is a free 2D Multiplayer, Action, and Adventure game for Android developed by Tenda Games. The game obeys a storyline, Orochi was a demon snake who had eight heads and a continuously bloody and swollen body spread over eight hills and valleys. Every 100 years, Orochi will be resurrected and sow the seeds of terror in the world. Finally, he comes to Wind village (a valley of Ninja) for destruction. Lead a character called Raiden, the last…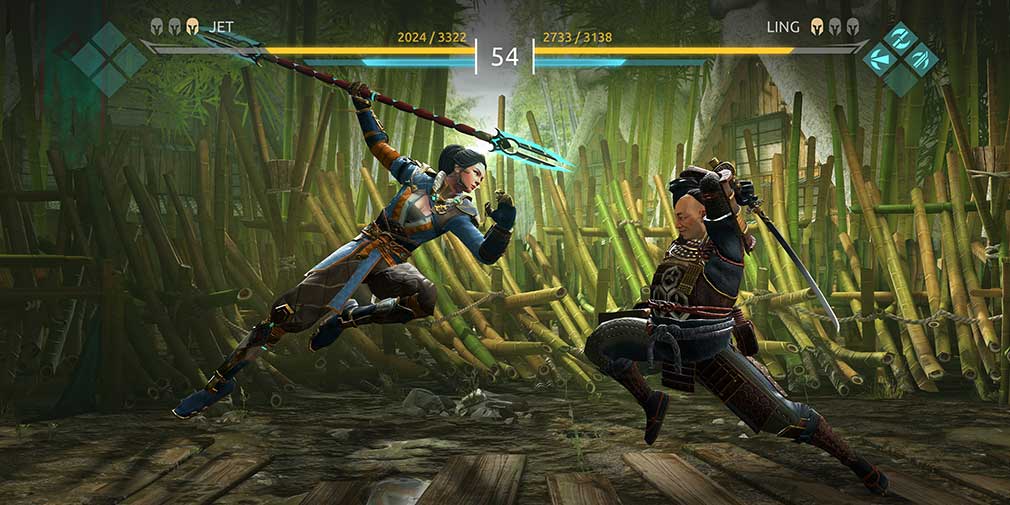 Shadow Fight Arena – Ninja PvP is a free 3D Online Multiplayer, Action, Fighting, and Role-playing game developed by NEKKI. Fight with friends in PVP battles against the rival team and become a real Ninja fighter. High-quality graphics and realistic animations combine to give the looking fighting epic action. Select 3 heroes and control them to experience console-level combat. Moreover, you can customize your hero with many cool skins, and cosmetic items, and celebrate your victory with many styles. Chat…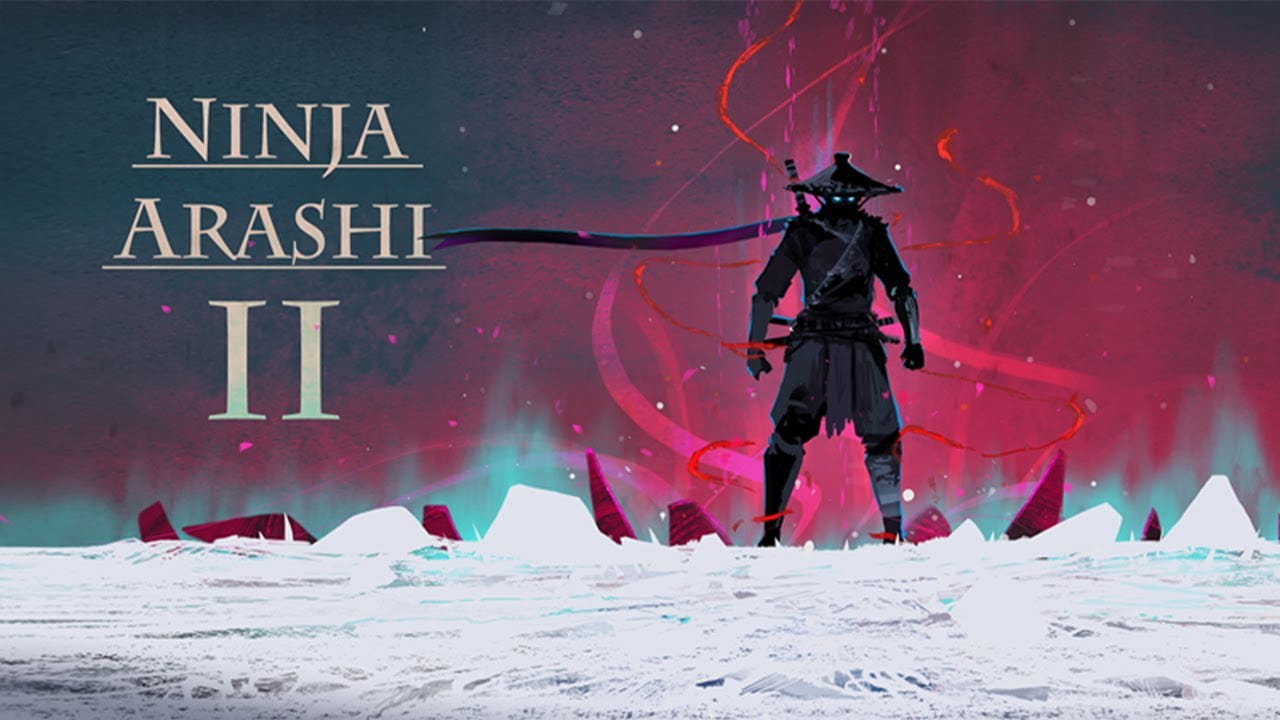 Ninja Arashi 2 is a free Action, Adventure, and Challenging video game developed by Black Panther. You can enjoy it on Android and iOS. Behave as a brave ninja to fight against multiple evil beings and rescue your son. The character was imprisoned by a demonic devil and after his escape, it became your responsibility to maintain his freedom. Play with simple controls like jump, attack with multiple types of equipment, and move forward, and backward. The story is divided…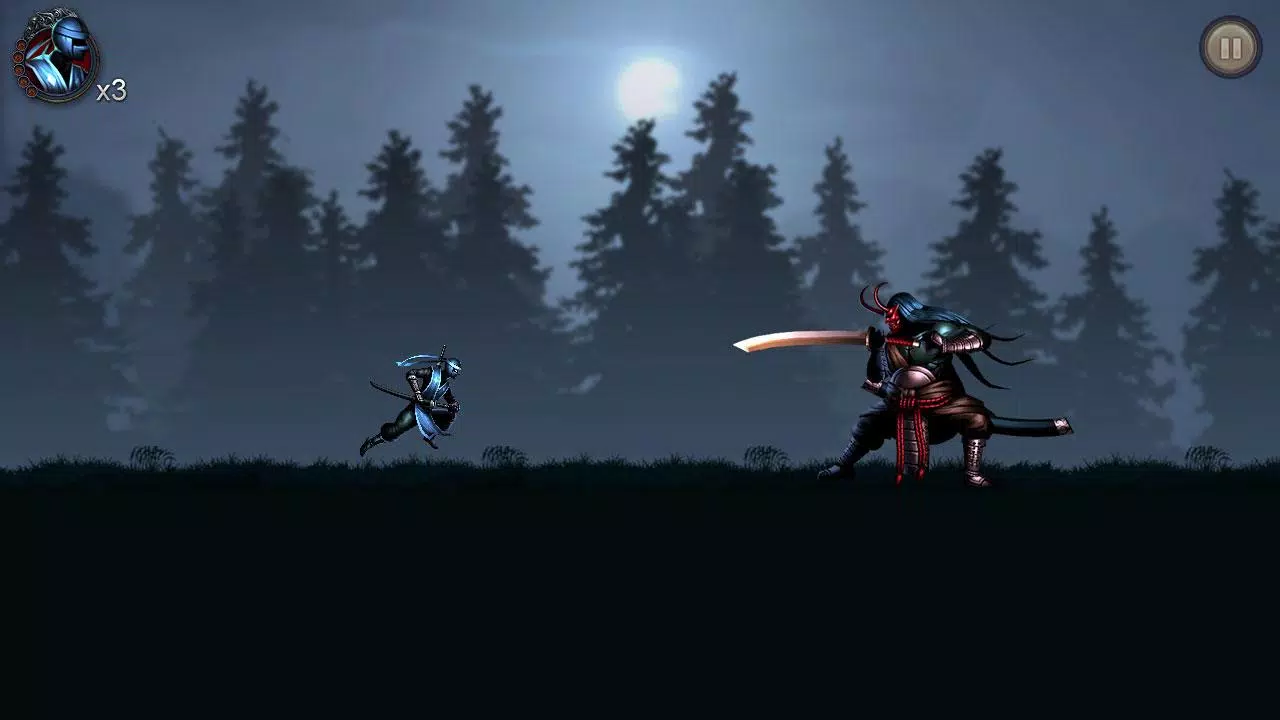 Ninja warrior: legend of adventure games is a free 2D Challenging, Action, and Adventure game for Android developed by TOH Games. Act as a courageous ninja to rescue the hostages, beat the army of evils, break the territory of enemies, and kill them in a deadly trap. Multiple modes, missions, and skills like best acrobatics, invisible paddles, deadly slashes, lighting darts, dangerous challenges to complete, and more. Fight with multiple enemies and discover a dark journey. 3 maps and more…