Continue After Advertisement
TeamLinkt is a website that refers to an application for sports management. This platform helps you in the scheduling of sports leagues and tournaments. It is an entirely free-of-cost website that makes the management reliable. It is easy to use for the sports team for league registration.
Moreover, TeamLinkt offers innovative features to any sports team and league. This site is designed in an advanced way that helps not only society or team members but also non-professionals. In addition, TeamLinkt is a trustworthy site that allows you to run a league, club, team, or association.
Continue After Advertisement
Pros
Easy to use
Free of cost
Sports worth
Best for management
Solution of the gaming schedule
Cons
Unable to Add Players
Annoying Ads
Reports not Showing Registrations
Technical Glitches
Sites Like TeamLinkt
Crossbar is a management tool for sports organizations, clubs, leagues, facilities, and tournaments. It makes everyday tasks easier for organizations and organizes sports events properly. Crossbar provides numerous advanced features, and one of the best is team chat, which makes a communication channel between teams to sort out multiple things. Registration management allows the organization to manage all the new registrations and the expiry of old registrations. The crossbar contains a family calendar, which allows one to track all the…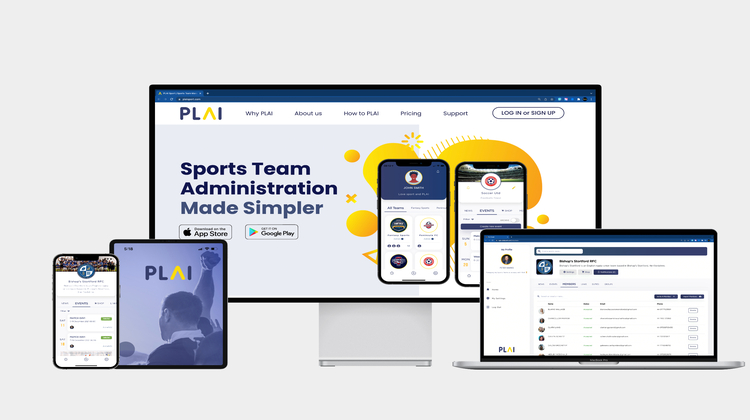 PLAI Sport is a tool for team sports administration worldwide, allowing them to streamline their daily tasks. PLAI Sport provides users with the best digital payment gateway, making all revenue operations easy and efficient. PLAI Sport provides the best mobile application for both IOS and Android phones, allowing users to control everything through their palms. It allows users to manage and track all the key events to efficiently enhance team engagement. PLAI Sport provides all the modern-day sports tools, allowing…
Continue After Advertisement
Continue After Advertisement
Virtuagym is a website providing users with multiple fitness features, which includes fitness applications, workout application, and various management platforms. Virtuagym provides services in 3 ways: for fitness business, for corporations, and for personal use. For fitness business, Virtuagym provides multiple tools for managing all administrative tasks, which boosts the client experience and saves time for the administration. It manages all the memberships along with all the payment operations. Virtuagym is now running approximately 9000 plus businesses in more than…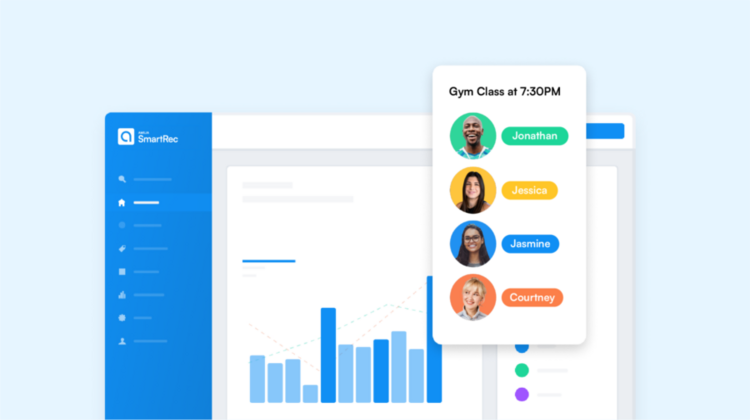 Amilia is a cloud-based management tool for users running their organizations for various purposes. Approximately any organization can use Amilia for their day-to-day tasks and operations,, including clubs, kitchen academies, educational organizations, etc. Amilia contains the best set of tools to run all the activities of organizations efficiently and adequately. For those facing issues in managing their organizations, Amilia solves all of them with its cloud-based tools. It gives a real-time report of every activity on the intelligent dashboard. Amilia…
In2 is a platform providing services to sports organizations to run all their operations efficiently. In2 allows users to start their sports organization in whatever way they want, so that's why In2 provides them with multiple business types like complexes, academies, gyms & studios, universities, and freelancers. Users can choose and start any of them. In2 automates all the operations, allowing the organization to manage all the client operations and staff. In2 allows organizations to freeze or start anyone's membership.…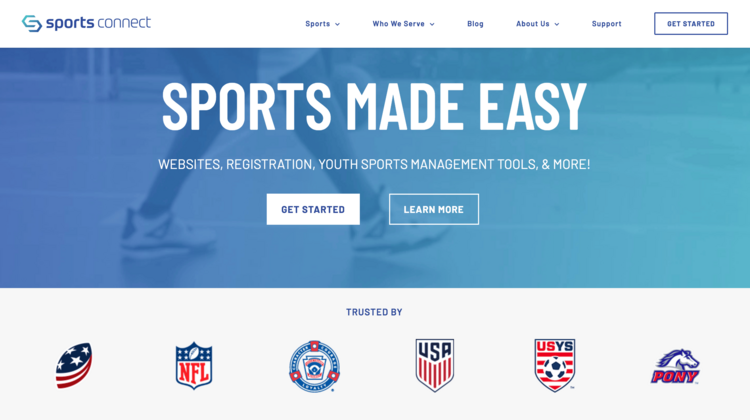 Sports Connect is a platform providing multiple services and applications that allow sports organizations to streamline their numerous administrative and operational tasks. Sports Connect makes a connection between athletes, parents, coaches, and administration efficiently. It is very complicated to manage the registration process when the size of the organization is increased, so Sports Connect allows users to manage the registrations and membership. Online registration makes it easier for the volunteers to apply for membership or registration. Team management becomes smarter…
Teamworks is a tool for managing multiple projects, mainly developed for client work. Teamworks is a trusted platform worldwide, and over 20,000 companies trust Teamworks for their performance. Teamworks teams consist of more than 350 workers globally, which are trying their best to make management efficient and straightforward. Teamworks allows users to merge and organize everything in one system of record. It efficiently manages all the operations and provides the best ways to make profits by monitoring every activity. It…
TeamSideline is a managing platform for sports event organizers, managers, and recreation departments. It provides multiple tools that allow users to manage the scheduling process of sports events. TeamSideline provides users with online and offline registrations, building teams, and the best communication channel. It allows organizers to design and create web pages with TeamSideline building tools. It gives complete control of registration processes with multiple customizations. It provides an online dashboard with real-time information and updates, including status, upcoming schedules,…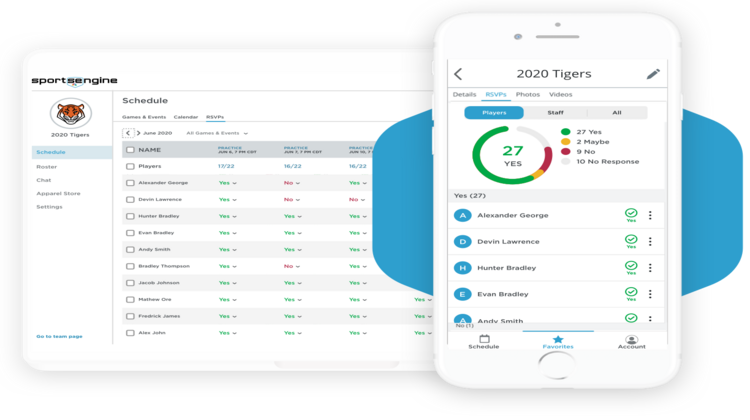 SportsEngine is a sports management platform for the organization which organizes sports events. It allows users to sign up for any sports event using SportsEngine online registration feature. SportsEngine provides complete detail about schedules and scores of matches. SportsEngine gives live information about every sports event along with their venues. SportsEngine contains an online shop of various sports products at reasonable prices on its website and mobile application. Users can securely sell sports products using the SportsEngine platform and with…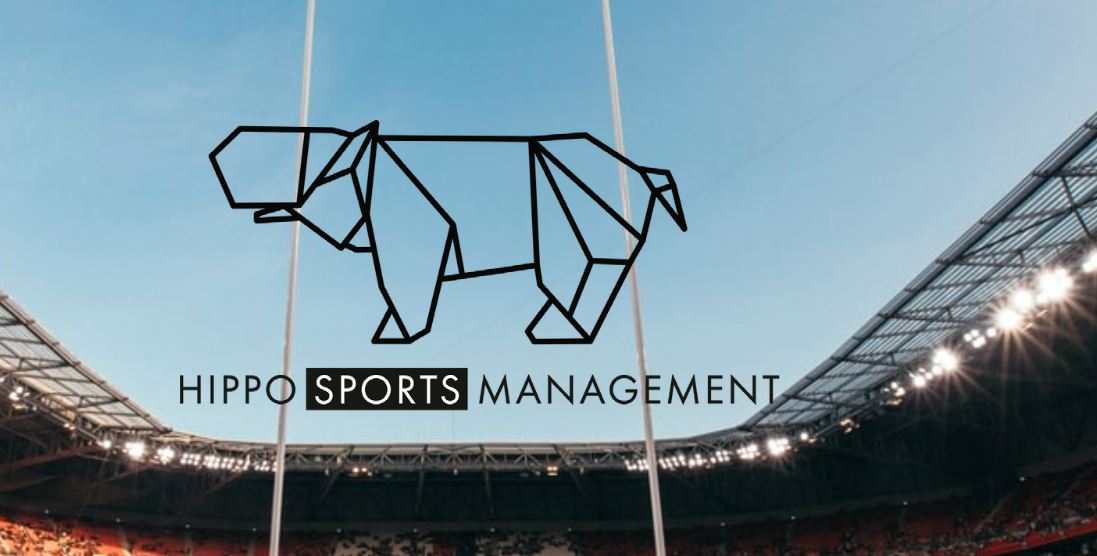 CoachHippo is a famous membership management platform for clubs, NGOs, and other organizations. It refers to collecting membership funds and registration fees of various clubs and saves time. It agrees with multiple clubs and organizations to manage their funds, registration fees, charity funds, mutual funds, and other liabilities. Most volunteers and coaches visit CoachHippo to get membership in clubs which prevents them from the long-term registration procedure. CoachHippo is a premier service for athletes who manage their club affairs and…
League Lineup is a well-known platform that provides the easiest way to develop a website for your sports organization. League Lineup does not require only expertise to make a new website. It is free of cost for all people across the globe. This sports website helps you to organize your sports activities decently. League Lineup helps you to make a website that promotes your sports event and manages your sports matter in a well-ordered way. It featured every league lineup.…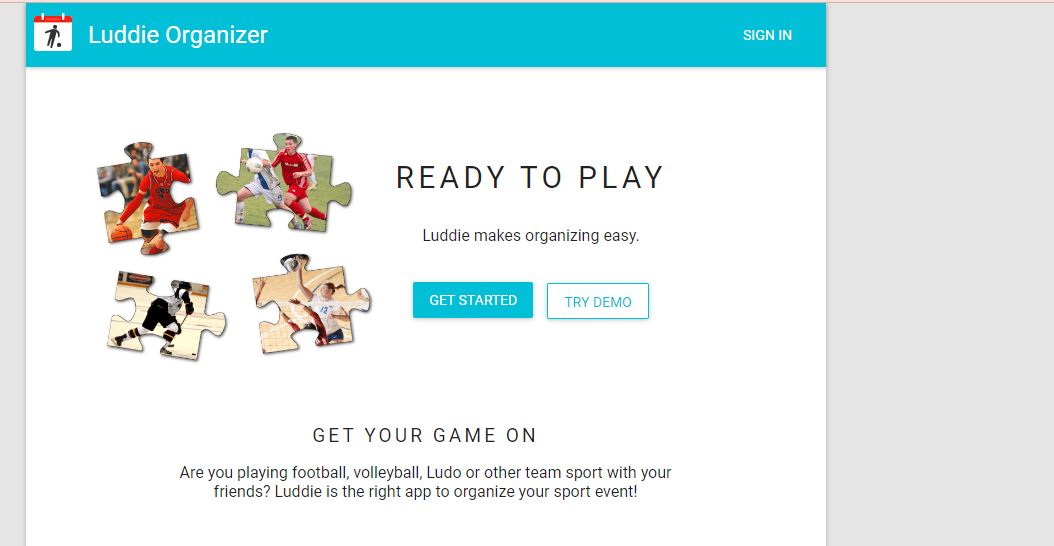 Luddie Organizer is the best app website worldwide that refers you to organizing sports events. It contains the events very quickly. It sets up your sports group in a short time. Moreover, Luddie Organizer shares the attendance readily with your friends. It provides you with a free tool that helps you to organize regular sports events. In addition, Luddie Organizer offers you free and fastest shipping service. It offers great deals on all products, even the big ones. It is…
Teamstuff is an app-based website that helps you to organize team life management. This platform makes the life of team members easy. It is an entirely free-of-cost website & mobile application. It is straightforward to use for teams or group members and leaders. Moreover, Teamstuff helps to organize the events, schedule and set the event description. It informs members and leaders of the arrival timing, location, and opponents. Its management features are free, including team chat, health check, and scheduling.…
SportsPlus is an online retailing website that refers you to manage sports programs. This platform signs in the coaches, referees, guardians, athletes, or group leaders. It contains all the youth sports activities, including the team. SportsPlus offers sports apparel such as footballs, shirts, shoes, soccer, and more. It is the largest retailer and wholesaler of sports apparel across Pakistan and Asia. In addition, it offers a range of the best sporting brands. SportsPlus provides the highest quality sports equipment for…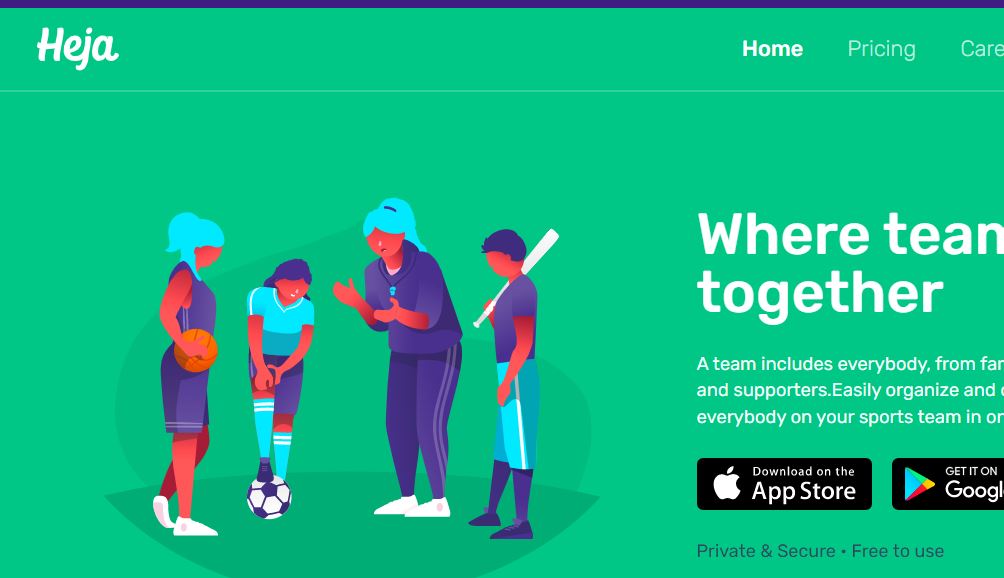 Heja is an application-based website that helps sports teams to manage their solutions. This site is straightforward and efficiently handles all sports operations and processes. Heja is also a communication-based website that generates a connection between managers, coaches, parents, and team members. Moreover, it offers a free trial for a few days. It is available on all Android and iOS. It keeps everyone informed with a clear team schedule, important messages, and other features. In addition, Heja is a safe,…
Spond is a well-known organizing website that refers you to manage sports programs and leagues. This platform organizes the sports such as football, cricket, rugby, tennis, and many others. It keeps your information private and safe. Spond is free of cost and easy to use. You will pay the transaction fee if you choose to collect money from group members. Moreover, it is a communication gateway between leaders, coaches, team members, and guardians. Spond is optimized and user-friendly for laptops,…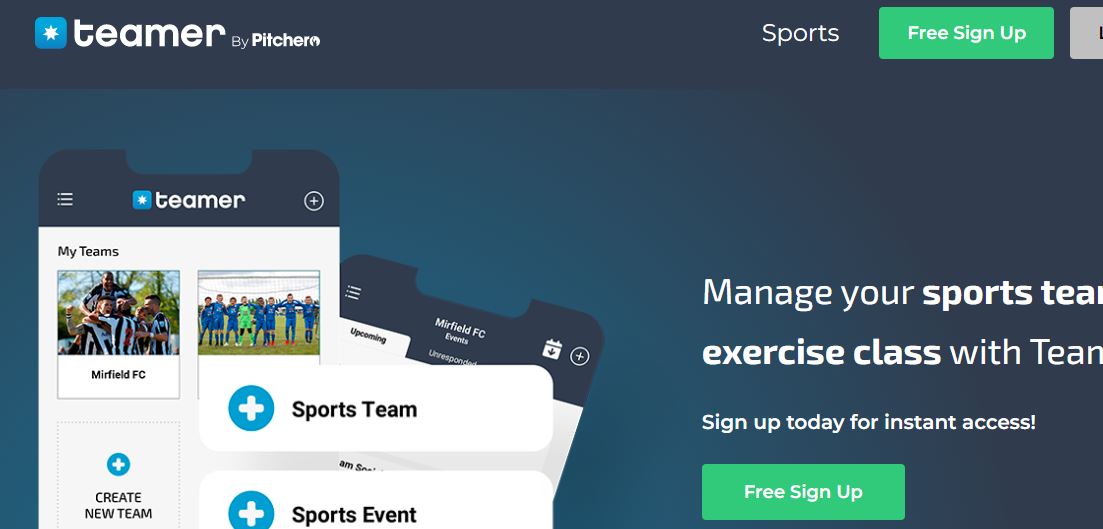 Teamer.net is an online sports management website that helps you to manage sports leagues and sessions. This website is straightforward to use for everyone. It gives out a solution for attendance issues and pays the member online. It is also a communication-based website that connects leaders, coaches, team members, and guardians. Moreover, Teamer.net is a perfect platform for managing a sports team. It contains sports such as football, basketball, and volleyball, and picks the ball. Teamer.net is free of cost…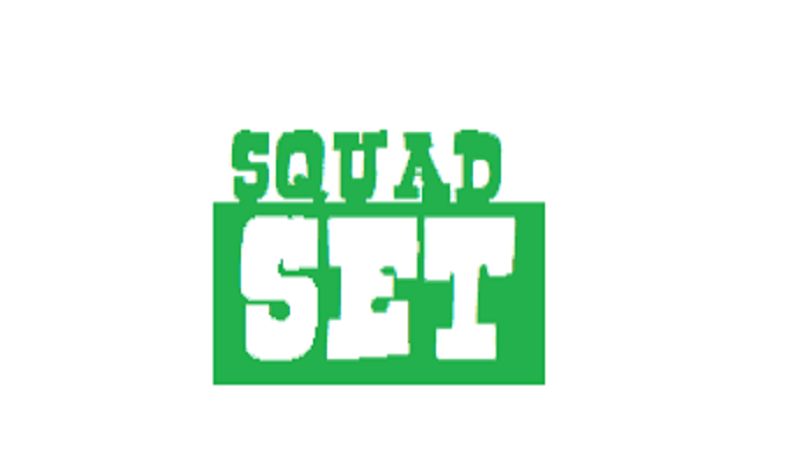 SquadSet is an online management app-based website that refers you to manage a sports team. This site is a handy platform for all people, including guardians, team members, leaders, and coaches. It offers a solution for youth to manage the sports team. It provides many features, such as roster management, payment tracking, injury notification, scheduling, and attendance. SquadSet details document storage, fan data management, facility, and club support. SquadSet is entirely free of cost and free to use. In addition,…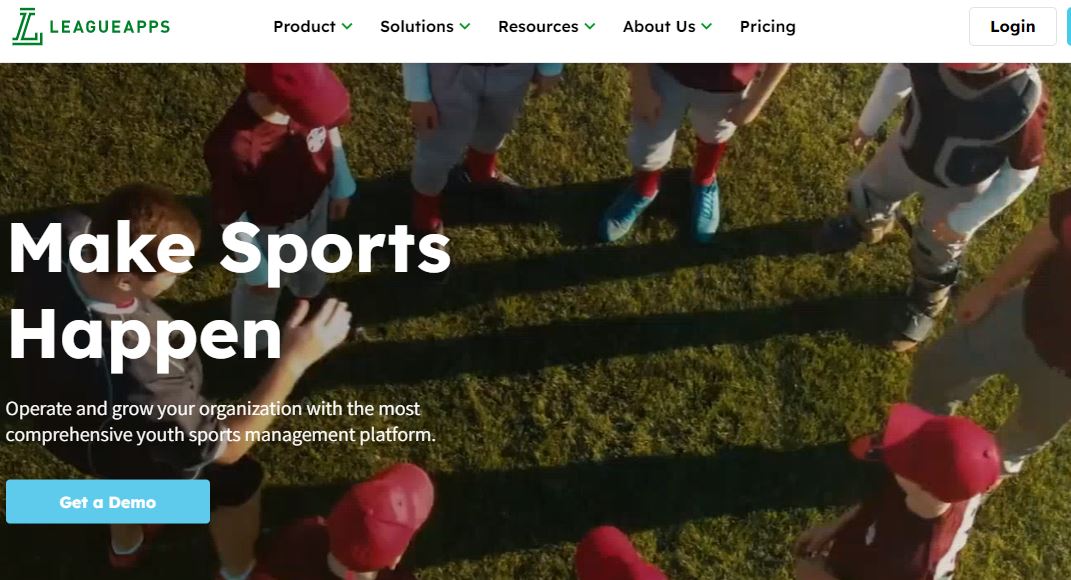 LeagueApps is a management software-based website that refers you to keep all sports features in one spot. It is also a cloud-based site that manages the sports league. It works the sports such as football, kickball, hockey league, basketball, volleyball league, and more. Moreover, it offers online registration. It is also a communication-based site that makes the connection between coaches, leaders, members, and guardians. LeagueApps is free of cost for team members and parents. In addition, it is easy to…
YoPlayDo is a well-known football platform that helps to manage players' data, activities, and statistics. It helps to digitalize the data of players and athletes and provides statistics based on their performance. YoPlayDo prepares software for various sports organizations, including software for players' management, test result analysis, and many other services. Based on provided data, helps to evaluate players' progress and development level. YoPlayDo is a convenient and reliable platform for managing players' data and statistics. Pros Best management tool…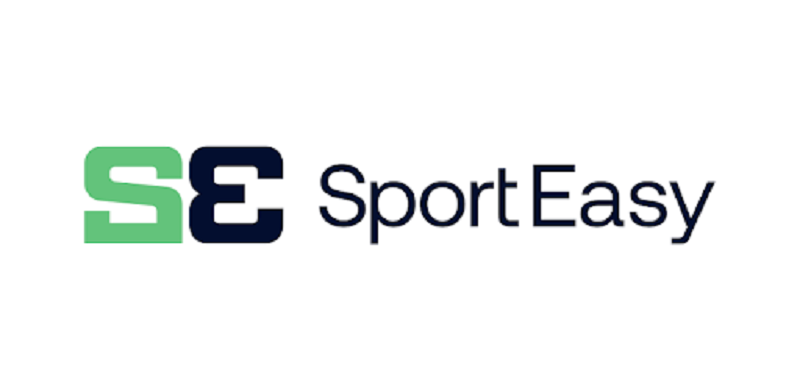 SportEasy is a sports management platform that handles the dealing of different sports clubs, leagues, athletes, coaches, teams, and other sportspeople. SportEasy provides you team management plan and beautifully handles your sports activities. It simplifies your professional life and helps you become a skillful, interactive sportsman. It is the best web place for all athletes, and other sports-related spoke persons. SportEasy also gives awards to different players based on their performance. It is the best platform for you if you…
TeamSnap is an online platform that is very convenient for contacting parents with updates. In this platform, you make the team for free, making running your back office a breeze. It is a worldwide largest website that has about 24 plus million customers. About 98% of customers are satisfied with this site. TeamSnap provides you with everything that you need to run your sports club. It offers an easy registration method, and all supports and activities are created equal. TeamSnap…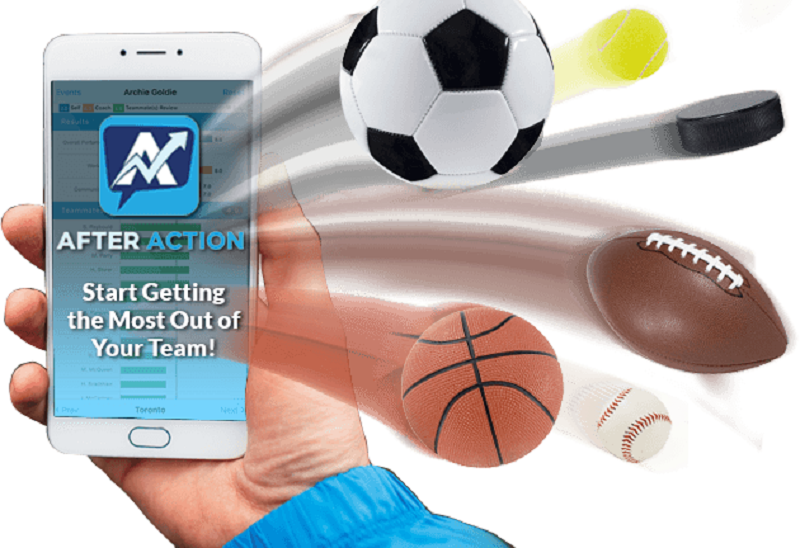 After Action is a platform that provides an environment for different coaches, athletes, and other players to meet each other. This website also offers you to discuss techniques, plans, and different strategies to improve t skills and get benefits from t seniors. After Action is beneficial for newcomers and youngsters to share their experiences and acquire information After Action is also a knowledge-sharing tool for professionals to share their experiences. Users can often share about their careers and guide their…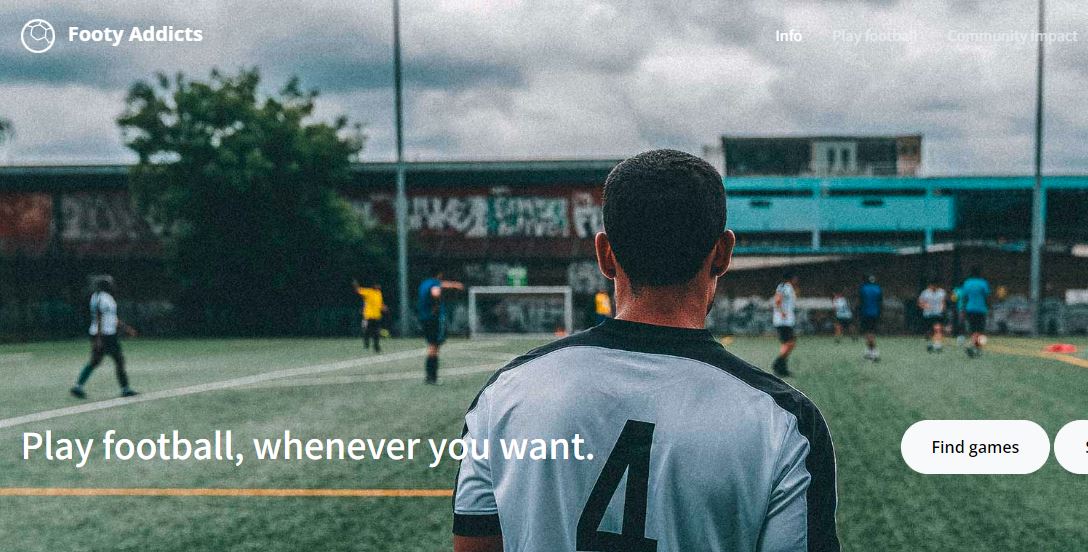 Footy Finder is a famous soccer app that gives you the feeling of a real football game. It is primarily a fantastic football game for users who are tired of repeatedly playing the FIFA soccer game. Footy Finder provides a platform for the collaboration of football organizers with football players. It provides an opportunity for football lovers to meet their favorite players and get connected with them. It is more than a simple soccer game; its unique features make you…
Sportlyzer is a worldwide managing software base website that helps to manage problems. This website helps in membership management, invoicing, and payment tracking. It keeps a record of attendance, homework, assigning, and tracking. Moreover, Sportlyzer is also a gateway communication that creates a connection between coaches and team members. This website that gives you a free demo book. In addition, Sportlyzer measures and analyzes your player's training, test results, and progress. It is an in-one solution program that keeps your…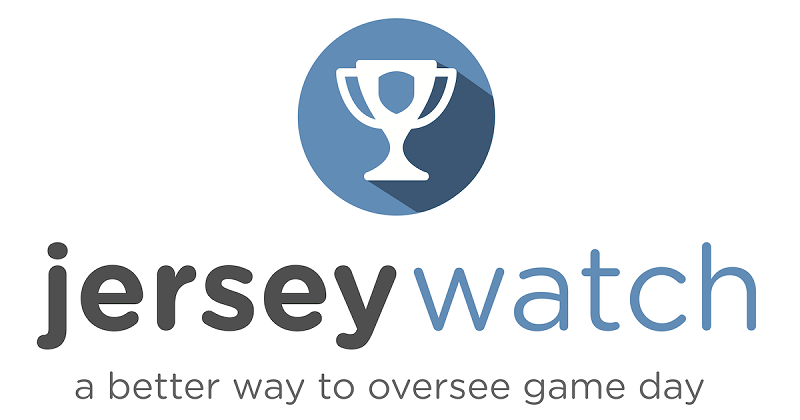 Jersey Watch is a managing website that refers to managing your sports organization. It is easy to use platform that guides you to communicate with your team members. It helps you to control the payment to the members of the team. It is easy to install a website that can be set up in a minute. It helps you to set up a customization for the registration form. Jersey watch offers you to use its simple scheduling features and events.… Push Pickup is a web-based platform to organize various sports like soccer, basketball, and many other games. It collaborates with multiple leagues, sports tournaments, athletics competitions, and sports associations to manage its sports activities. Push Pickup is enabled to address various sports clubs' financial and management issues. It is known for its services in football, basketball, baseball, and much more. If you want to organize a sports event and need an organizer for your event, then sports pickup is the…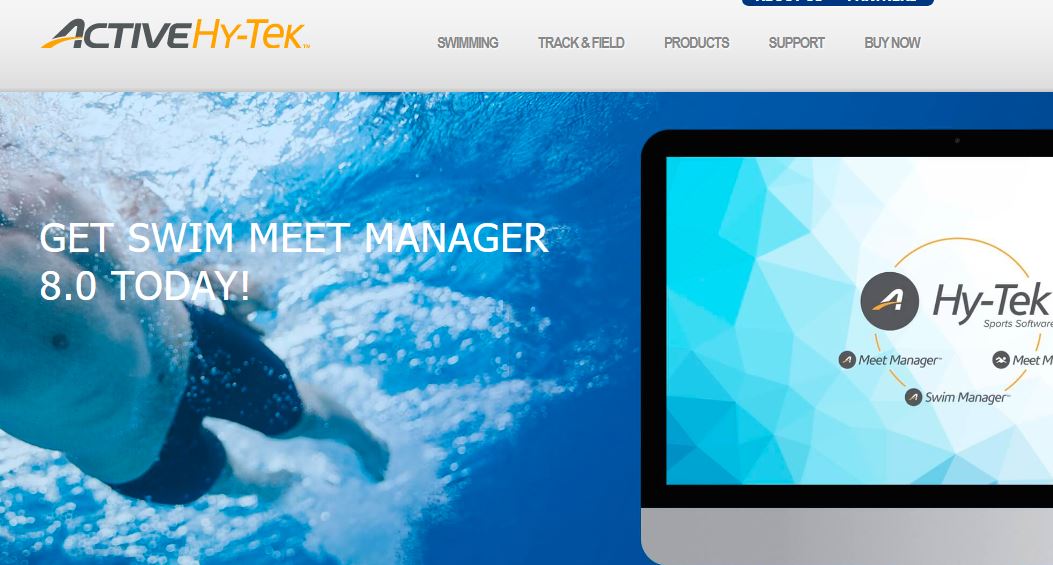 ACTIVE HY-Tek is an online management cloud-based website that refers you to organize sports programs. This platform helps you in different sports, such as swimming, track, and field. This site has been working for 25 years. It gives you a free swim manager demo. It tells you which products are best for you. Moreover, it offers you technical support. ACTIVE HY-Tek is a trusted software by thousands of organizations in more than 100 countries. In addition, ACTIVE HY-Tek helps you…