Continue After Advertisement
Super Mario Bros. Wonder is a side-scrolling and action video game developed by Nintendo EPD. This game is set across the Flower Kingdom in which denizens assist the character. Throughout the game, the player has to guide their character till the end of a level. In addition to guiding the character till the end, the player has to avoid the enemies.
While playing, the player has to wreak havoc, witness pipes coming alive, and other unexpected events. The game has multiple characters like Luigi, Mario, Yoshi, Princess Daisy, Toad, and Princess Peach. Before playing the game, the player has to choose his favorite character from all the available characters. Furthermore, this game supports both single-player and multiplayer modes so you can play alone or with friends.
Continue After Advertisement
Features
Guide the character till the end
Avoid the enemies
See unexpected events
Multiple characters
Supports single-player and multiplayer mode
Pros
Latest graphic technologies
Realistic weather patterns
2D game
Co-op platformer game
New storytelling elements
Innovative gameplay mechanics
Cons
Challenging experience
Not much easy to play
Paid to play
Similar Games To Super Mario Bros. Wonder
Ty the Tasmanian Tiger is a paid action-adventure video game developed by Krome Studios. The story of the game is that the character's family is trapped by the Boss Cass named antagonist. This game takes place on a fictional Australian island in which Ty named character sets on the journey of finding his family members. The game has multiple levels which the player can complete either by playing mini-games or collecting thundereggs. In this game, the player has limited lives…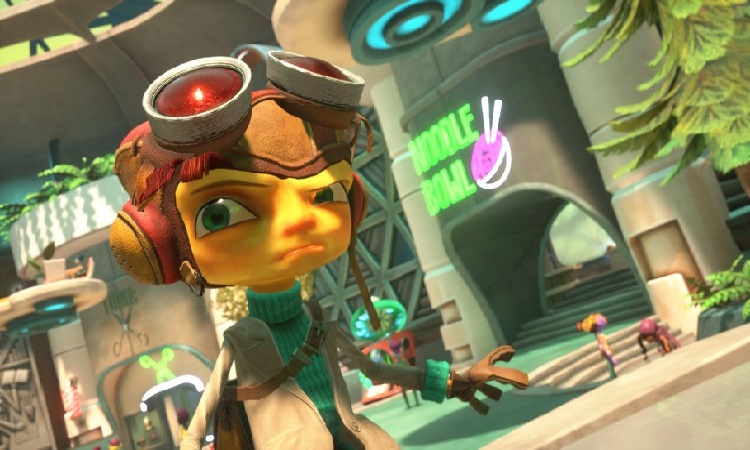 Psychonauts is a paid action-adventure and puzzle video game developed by Double Fine Production. The story of the game revolves around a Razputin named character who is a young boy having physical abilities. In this game, the boy sets on the journey of becoming a psychonaut. To become a psychonaut, the player has to join a psychonaut's training center. In addition to joining the training center, the player also has to defeat the villain who has kidnapped the player's fellows.…
Continue After Advertisement
Continue After Advertisement
Mario Odyssey is a paid action-adventure and third-person perspective video game developed by Nintendo. In this game, the player has to play the role of a Mario named character. The mission of the player is to save Princess Peach who is trapped by Bowser named antagonist. To save the princess, the player has to explore the game world on his hat-shaped ship. In addition to exploring the game world, the player also has to fight against enemies and defeat enemies.…
Jak and Daxter: The Precursor Legacy is a paid action-adventure, puzzle, and single-player video game developed by Naughty Dog. Throughout this game, the player has to play the role of a Jak named character. The mission of the player is to defeat Maia and Gol named deadly antagonists. This game has multiple missions and various mini-games for the player. It is an open-world game in which the player can explore the game world from a third-person perspective. While playing the…
Super Lucky's Tale is a paid action-adventure and single-player video game developed by Playful Studios. In this game, the player has to play the role of a Lucky Swiftail named character. The player aims to encounter a villain who has tried to steal the book of ages. This game has almost five levels and some challenging puzzles to complete. It is an open-world game so the player can freely navigate the whole game world. Furthermore, this game provides the player…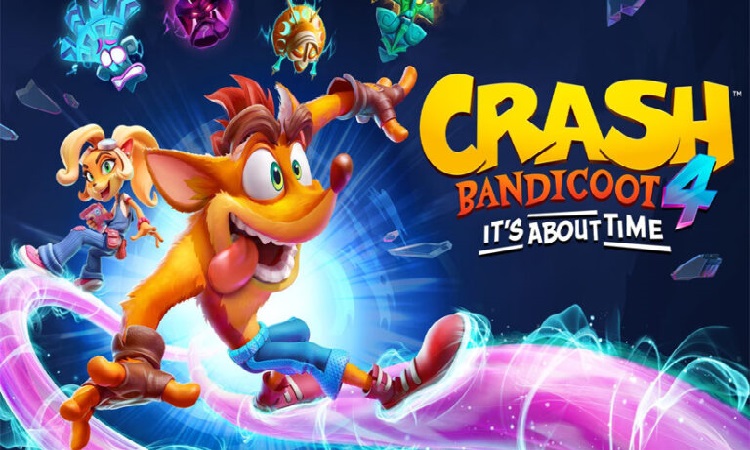 Crash Bandicoot 4: It's About Time is a paid action-adventure video game developed by Activision. In this game, the player has to play the role of a Crash Bandicoot named character. The player aims to discover all the Quantum Masks. This game has multiple levels and all these levels have crates, enemies, and hazards. The game has almost two modes such Modern mode and Retro mode. Furthermore, this game provides the player with multiple different characters from which the player…
Celeste and Rhythm Doctor is a paid adventure, rhythm, and music video game developed by the 7th Beat Games. In this game, the player has to play the role of a doctor who aims to cure his patients. The player can save lives and perform his other duties just by pressing the space bar. Every patient of the doctor has a unique illness like polyrhythms. The player of this game can easily learn rhythm theory and music by playing this…
Ratchet and Clank is a paid action-adventure, shooting, and third-person perspective video game developed by Insomniac Games. This game is set in a stunning environment in which the player has to play the role of a Ratchet named character. While playing the game, the player has to complete various objectives like fighting against enemies and exploring the game world. The game provides the player with various gadgets and weapons using which the player can easily fight against enemies. Furthermore, the…
Skylanders: Swap Force is a paid action-adventure and role-playing video game developed by Vicarious Visions. The story of the game is that some tragedy happened during the ceremony of eruption. In this game, the kaos's mother wants to destroy the volcano but the Skylanders team has protected it. Throughout this game, the player has to play the role of one of the characters of the Skylanders team. While playing the game, the player has to fight against enemies and defeat…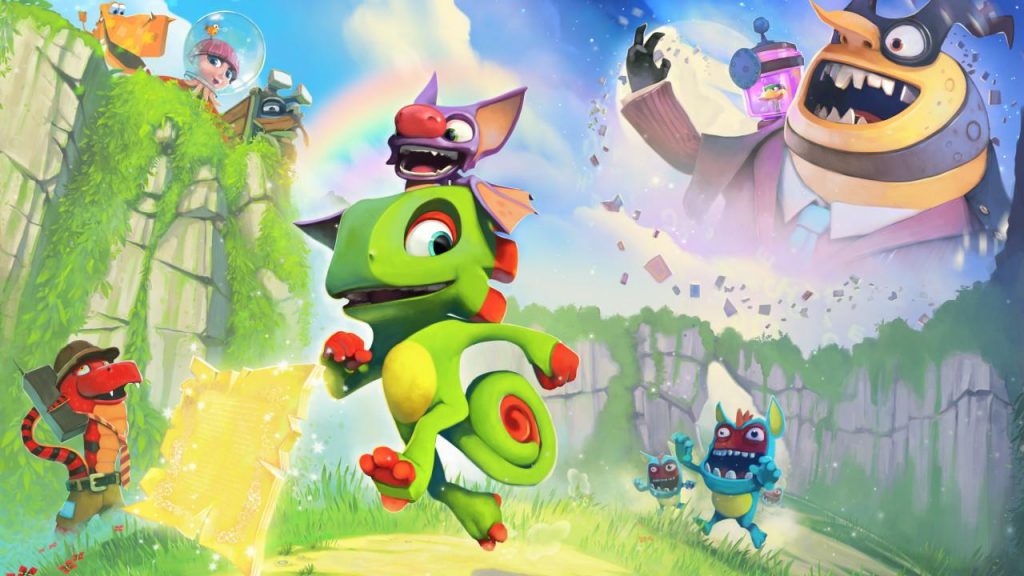 Yooka laylee is a paid adventure, side-scroll, and single-player video game developed by Playtonic Games. Throughout this game, the player can control two characters that have to collect items, defeat enemies, and manipulate the environment. In addition to collecting items and defeating enemies, the players also have to solve challenging puzzles. On completing the challenges of the game, the players are provided with in-game currency as rewards. Using this in-game currency, the players can expand previous lands and unlock new…
Spyro the Dragon is a paid action-adventure video game developed by Insomniac Games. In this game, the player has to control a purple dragon character named Spyro and his friend Spark. The story of the game is that Evil Gnasty Gnorc named antagonist has stolen the treasure and kidnapped Spyro's friend. The player aims to rescue his friend and fight against enemies. It is an open-world game so the player can freely explore the game world. This game has multiple…
A Hat in Time is a paid 3D action-adventure video game developed by Gears of Breakfast. The story of the game revolves around a young girl who is struggling for finding a way back to her homeworld. During her journey toward her homeworld, the player passes through various planets. The people of the planet's mafia come for gathering tax for their deadly mafia town government. It is an open-world game so the players can explore the game world freely without…