Continue After Advertisement
SimplePrints lets you turn your all-time favourite memories into wall canvas art that can stick to the wall itself so you don't have to use nails and can move these art pieces whenever you want. Various size options are available for each product and choose the desired size to view the total price of your order.
It is a Mixtiles alternative that provides you with a free coupon code so you can get a discount on your favourite photo products and buy more products. Invite your friends and family members on your birthday by sending them artistic birthday cards with photos printed on them. It shows the estimated delivery time of your product based on your address.
Continue After Advertisement
Features
Various collages layouts are available
Crop photos
Apply filters and effects to make photos beautiful
Add captions in your native language
Login to access images from other devices
Apps like SimplePrints
FreePrints Photobooks is a Mixtiles alternative that helps you in saving all your photos in a beautiful photo book to view them whenever you want without wasting your precious time. The photo book contains 20 pages but you can pay some extra amount to increase the number of pages and store more photos. You don't have to buy any subscription and can create as many orders as you want by paying the amount and use promo code to reduce the…
Print Studio is a Mixtiles alternative that is the best way for you to directly print your photos from various social media platforms in a few clicks. With the best printing technology available today, all your photographs are printed on high-quality material to provide you with the best experience at the lowest price possible. It takes a few minutes to place your order and you can add more than one photo product in the same order to save your time…
Continue After Advertisement
Continue After Advertisement
LALALAB offers a variety of products such as canvases, photo books, and magnets so you can simply transform your photos into beautiful prints in a short time. Upload your photos directly from social media platforms or select photos from the internal storage to place an order for your favourite products. Add emoji to express your feelings in a new way or share a secret message to someone special by adding text as a caption. Personalize your photos by selecting colours,…
FreePrints allows you to receive prints of your photos without any paying money for any subscription and only pay for the product to get the delivery in the shortest time possible. All your photos will be saved on a secure server and you can use them whenever you want to place a new order for a photo book or some other item. All the photo products are available in either deluxe glossy or premium matt finishes with standard rates and…
Snapfish is a Mixtiles alternative that has all the features for you to place an order for fully customized high-quality photo albums from the comfort of your couch. Access the shopping cart to view all your pending orders and transfer the payment through secure payment methods to receive delivery in a few days. The built-in editor features options to change the size of the photo by cropping as well as you can try various photo layouts to create the order…
Photobox is a Mixtiles alternative that enables you to place an order for high-quality prints of your childhood photos and delivers them to your doorstep in a few days. Enter your email and password to log in to your account on all your devices to upload photos from these devices and it will synchronize the data to show photos on all your devices. Choose from more than different photo products including photo books, canvases, cards, face masks, photo tiles, and…
Keepsake is a Mixtiles alternative through which you can frame all your beautiful photos and send them to your family members as a gift or use them to decorate your home and show your love for photographs. Three different frame sizes are available and you can tap on the desired frame size to view the price before placing your order. A large collection of frame styles, frame designs, and frame colours is available and choose the best for your photo.…
PhotoSquared print and stick pix is a Mixtiles alternative that provides you with beautiful canvases to place your photo into them and stick them on any wall without having to drill holes in the wall and use any nails. Enjoy free and fast shipping all around the globe and display your favourite photos on canvas boards. You can remove canvases from one place and reattach them to some other wall without damaging them or worrying about their stickiness. View your…
MeshCanvas is a Mixtiles alternative that comes up with exclusive photo products to help you in making your living beautiful using some beautiful portraits. Select a product from the available choices, upload your photos, enter your address, transfer payment, and you will receive the order at your doorstep in a few days. Read reviews to know what other clients say about a product before you place your order to choose the best product for you. Increase the number of products…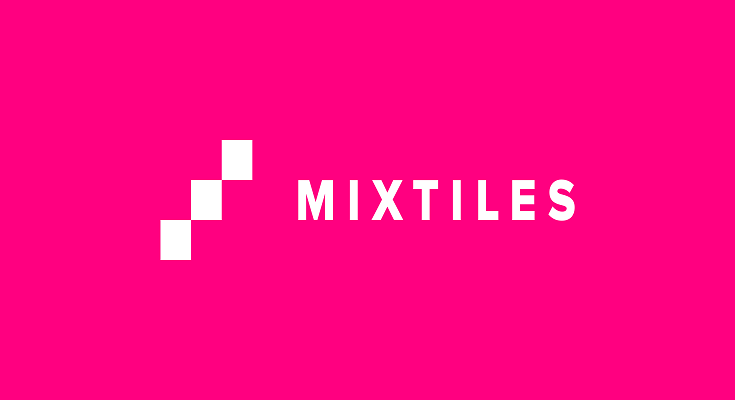 Mixtiles app lets you turn your photos into wall art so you can hang them in your living room to show your creative taste to your friends and family members. You only need to share your photos with Mixtiles, select the size, select the frame, and enter your shipping address to receive portraits in a few days. Edit your photos by applying a lot of professional filters, effects, and background themes using the built-in photo editor. Combine two or more…