Content Continues After Ad
Quixy is a cloud-based digital transformation solution that is easy to use. It has a simple drag-and-drop interface that lets businesses create apps quickly, even if they don't know how to code. The best part of this platform is the integrated business process management, which lets you model, automate, monitor, and improve processes of any size.
It's ten times faster than the old way, improving corporate transparency and productivity. The platform was made by a skilled team of programmers who added custom services and features like cloud database integration, a visual application builder, a global infrastructure that can be scaled up or down, etc. As a bonus, digital platforms also enable automating, optimizing, and controlling business processes from a single location.
Content Continues After Ad
Features
Visitor management
Customer relationship management
Help desk support
Bid management
Similar to Quixy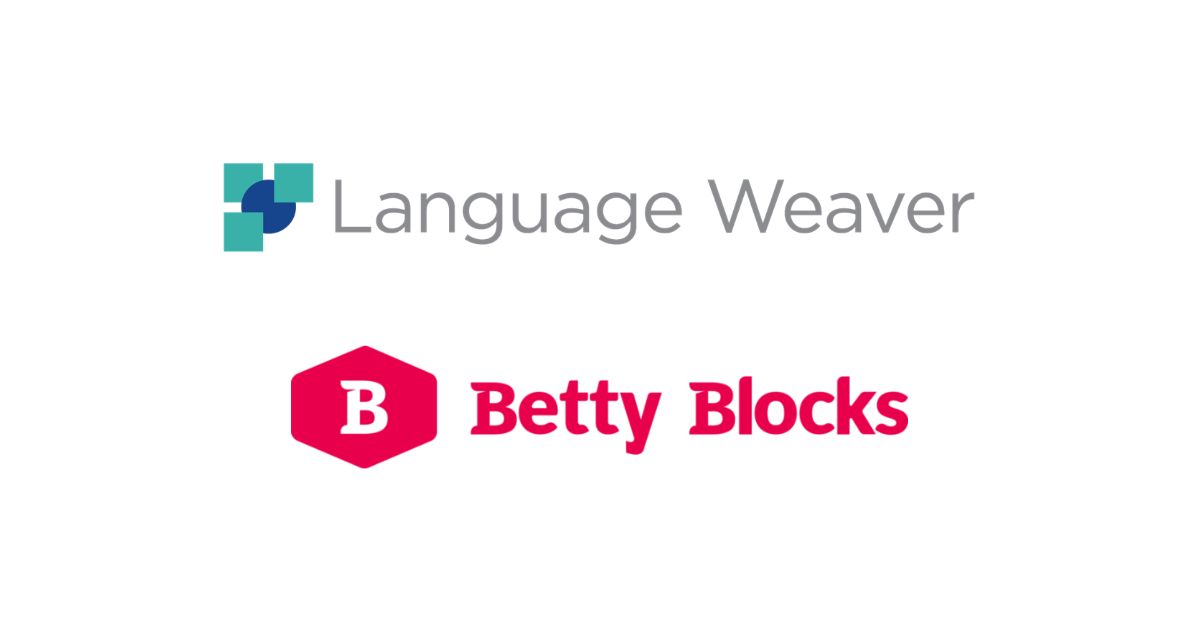 With Betty Blocks, people can make apps quickly and don't need to know much about computer languages and coding. It is more than eight times faster than the old way of creating applications and dramatically simplifies the process. Users can build a business application based on their data models, logic, and procedures. You can choose from different versions of the solution, and each one gets better than the last by adding new features and services. It is an online service…
AppMySite is a powerful Mobile App Builder that lets you make as many iOS and Android apps as you want without knowing how to code. It's based on the idea that anyone can make great apps, even if they don't know how to code. You can make your App stand out by changing the icon's color, orientation, and text. You can use existing brand logos by uploading them to the App builder and making the necessary changes. To impress your…
Content Continues After Ad
Content Continues After Ad
AppyPie AppMakr is a platform for making HTML5 apps and websites that you can use even if you don't know how to code. With this code-free method, you can build your apps in minutes instead of spending hundreds of hours on app development. It has many features, such as alerts, live updates, high-resolution galleries, HTML 5 support, and more, that let you make amazing apps. The best thing is that anyone can create as many apps as they want and…
You only need a Google account to use the Thunkable X platform. From there, it's easy to build fully functional, stunning apps. The program gives you a complete set of features for making applications work well. All of these features are based on solid technology. Among the many things that can be made with this program are templates, translation apps, customization apps, browser apps, eCommerce apps, and many more. If you click "start creating," you may be able to start…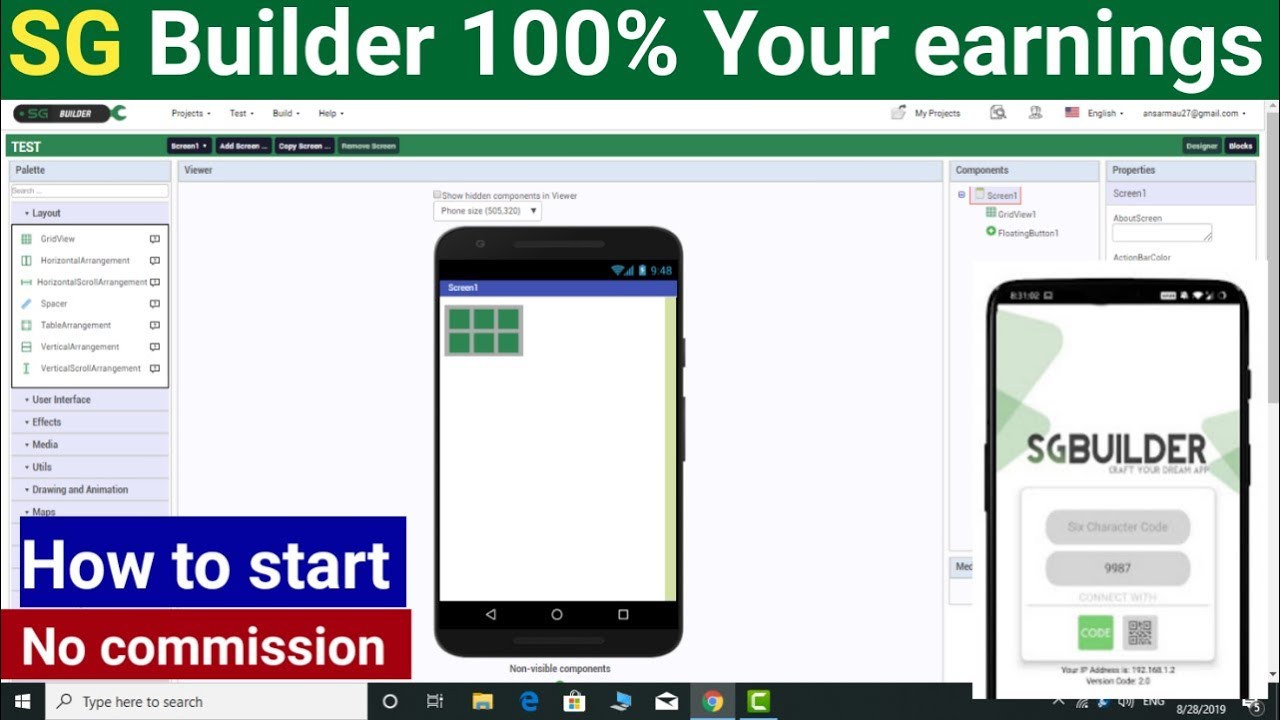 SG Builder is a free, web-based program that lets you make high-quality mobile apps with beautiful designs without knowing how to code. The platform has a lot of different blocks and objects that can be dropped into place using a drag-and-drop interface. It makes it possible to make any App quickly. A group made it of experienced programmers and has all the tools a business needs to make almost any kind of App. One of the best things about the…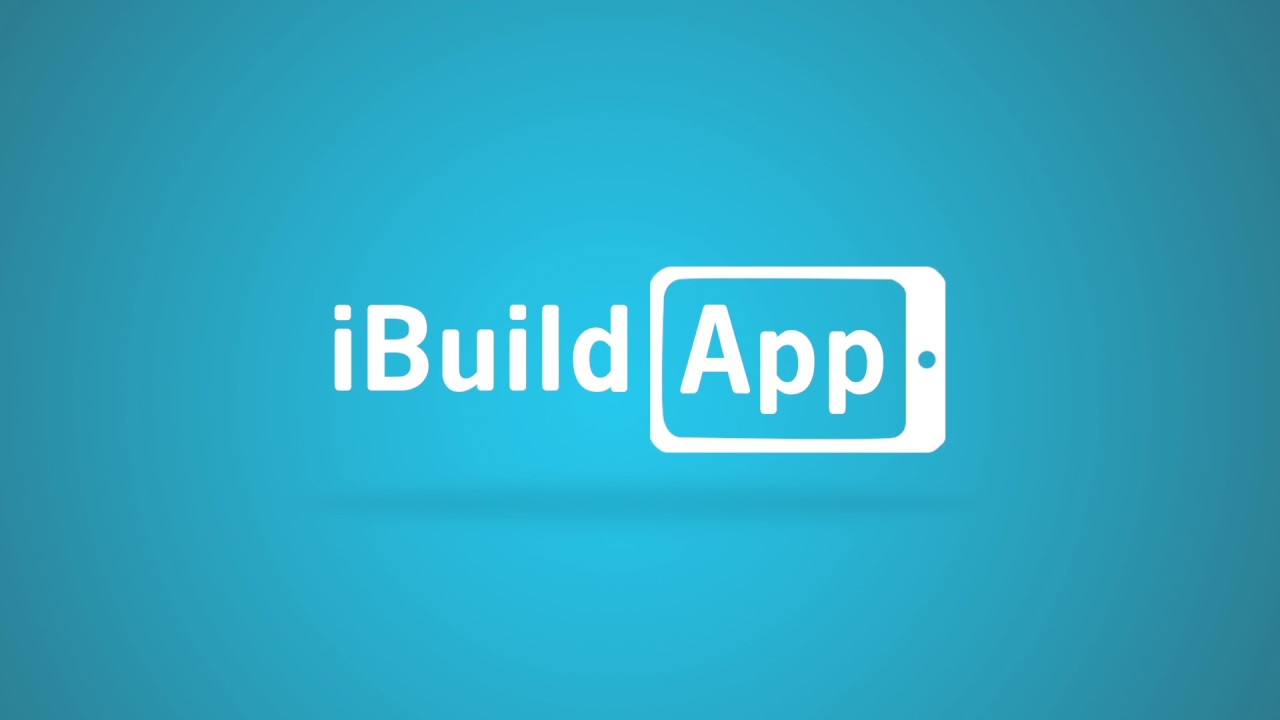 iBuild App is a platform that makes it possible to build software and apps in less than a minute without knowing much about coding. Choose a design that already exists, make the necessary changes, enter the URL of your website in the field provided, and click "Generate" to have a fully functional app in your hands. If that wasn't enough, your App is also fully synced with the Google Play Store and the Apple App Store, which makes it easy…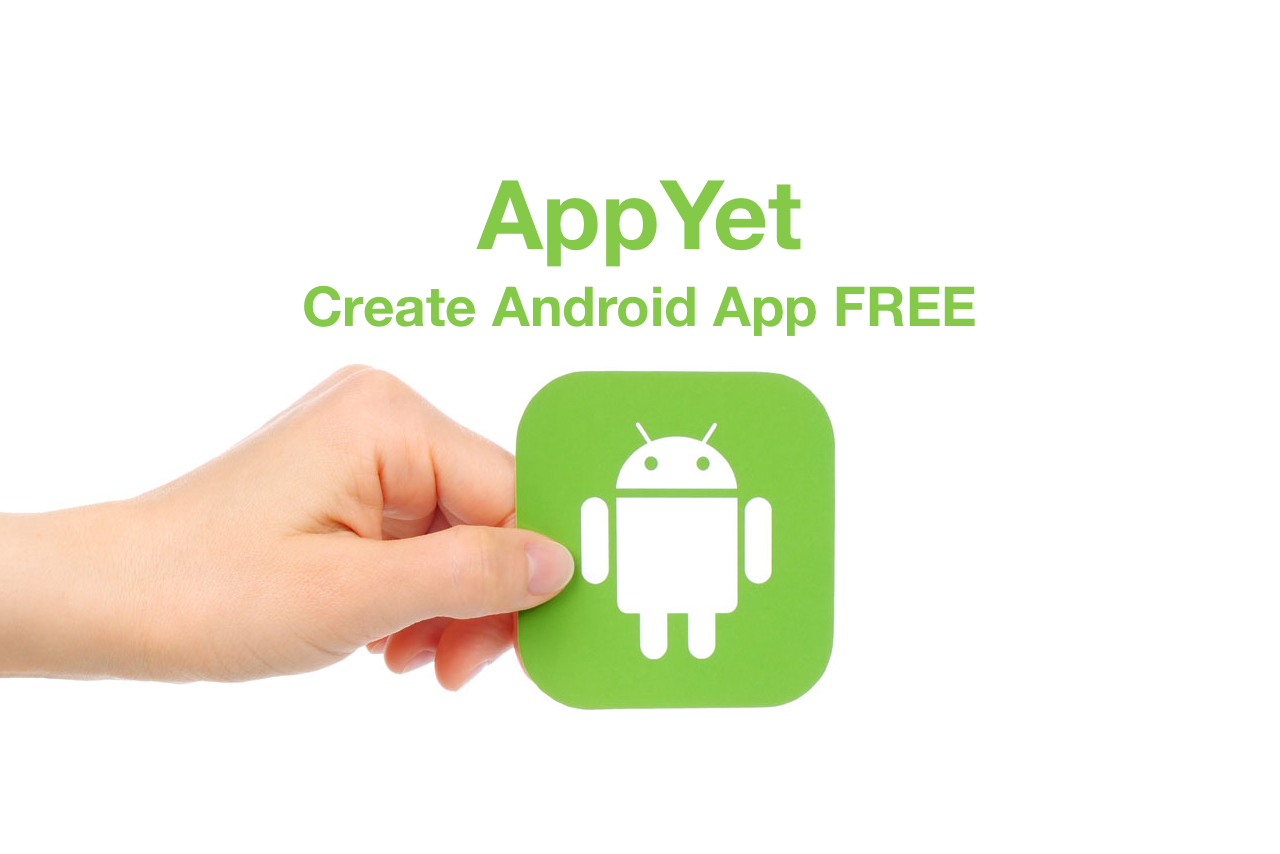 You don't need to know how to code to use the do-it-yourself APP Builder Appyet to make beautiful Android apps in as little as 5 minutes. The site has a wide range of modern, ready-made templates in several different formats. You can look at each section's templates to find a design you like and then change it to fit your needs. It works with almost all of the most popular platforms, like WordPress, Blogger, Medium, etc., and has features like…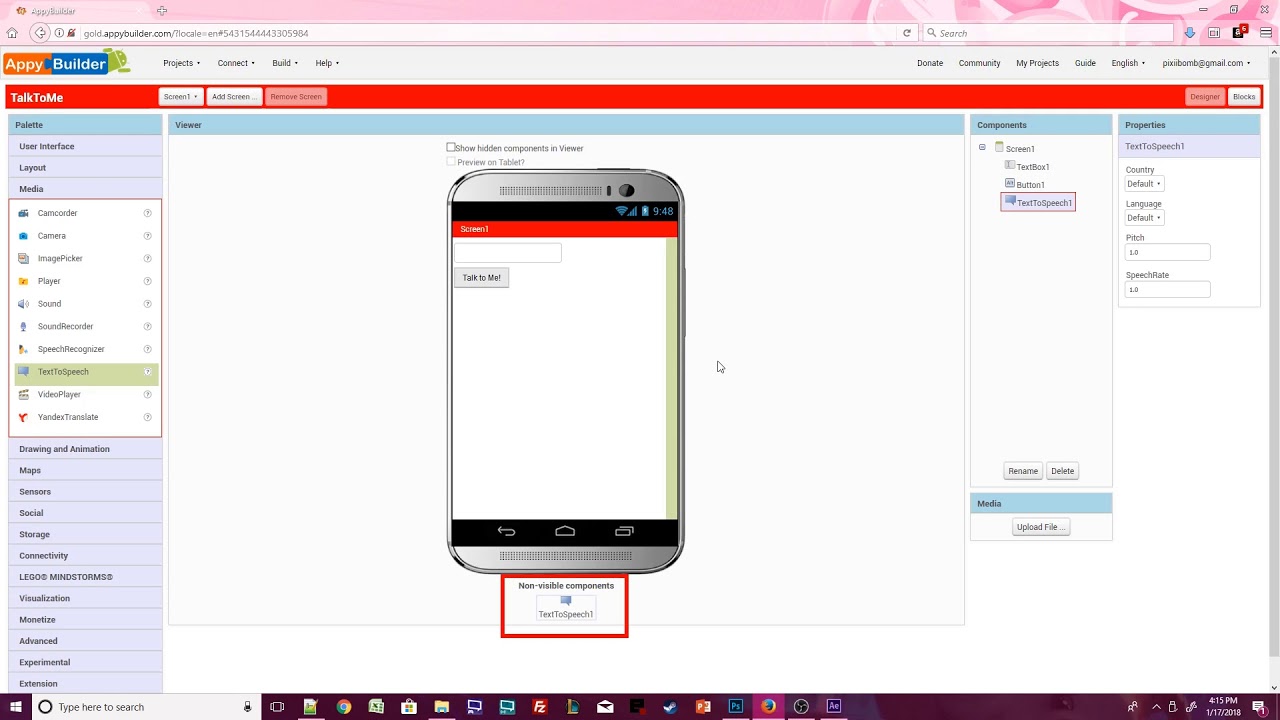 With AppyBuilder, a simple but powerful platform, you can make and style your mobile App without learning how to code. With this solution, you can make any App, add content, give it your look and feel, and more. It works the same way as the MIT App Inventor and has a drag-and-drop interface that makes it easy to create mobile apps quickly. The best thing about this solution is that it comes with many professionally made templates. There are no…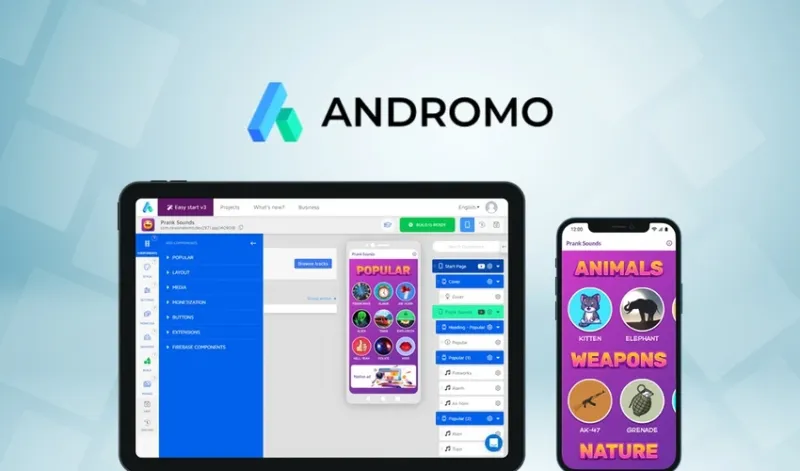 Andromo is a tool for making specialized apps and software that runs on Android. People who use the platform can make apps without knowing how to code. Users need to sign up for the service, choose the features they want in their apps, and click a button to get their new App ready to use. With the help of this platform, users can change their looks to fit their needs. Users can make money from their apps by putting ads…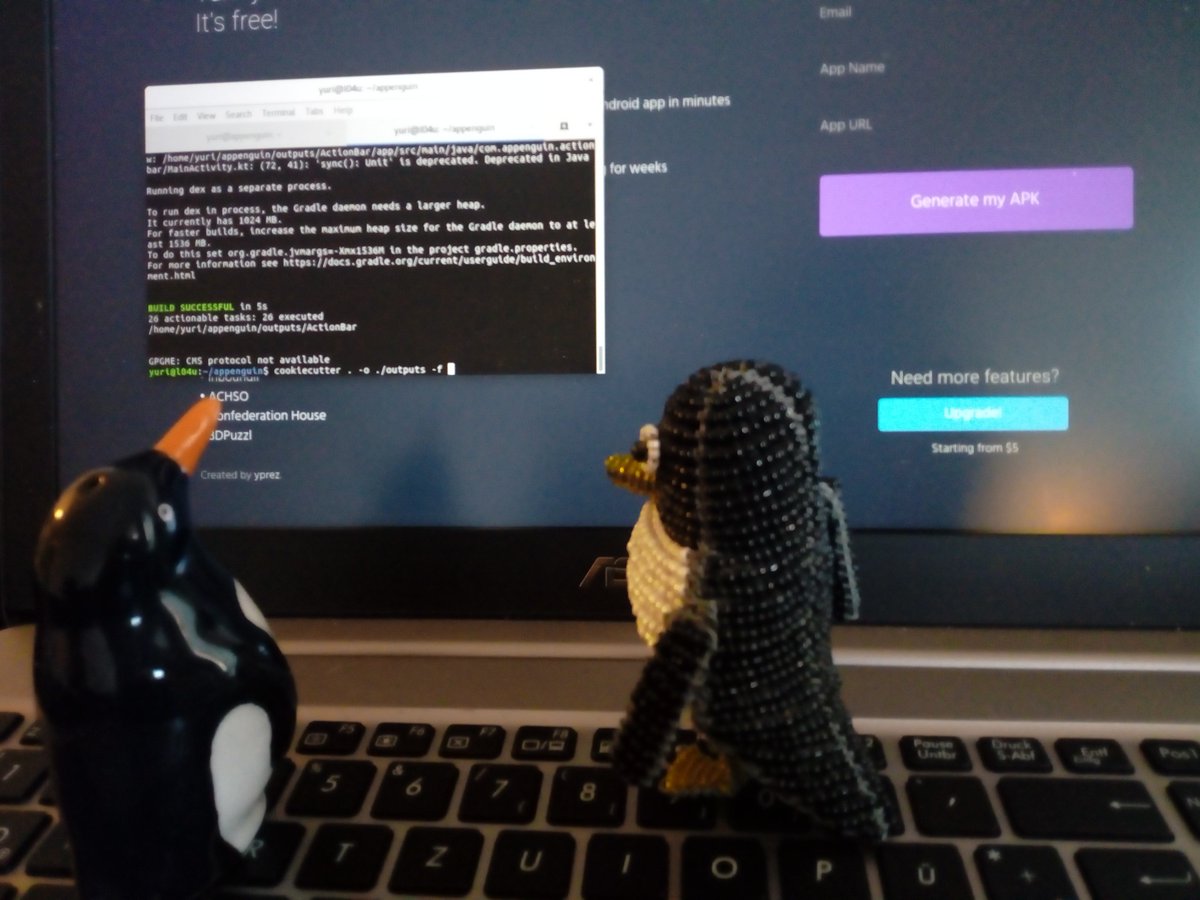 Appenguin is a simple platform that will turn your complicated website into a mobile app or desktop program. It lets you make a native app by simply pasting the URL of the website into the development environment for your App. On its website, under a codename that gives customers more peace of mind, you can see examples of its past work, including some of its most significant accomplishments. The best thing about Appenguin is that it gives you a wide…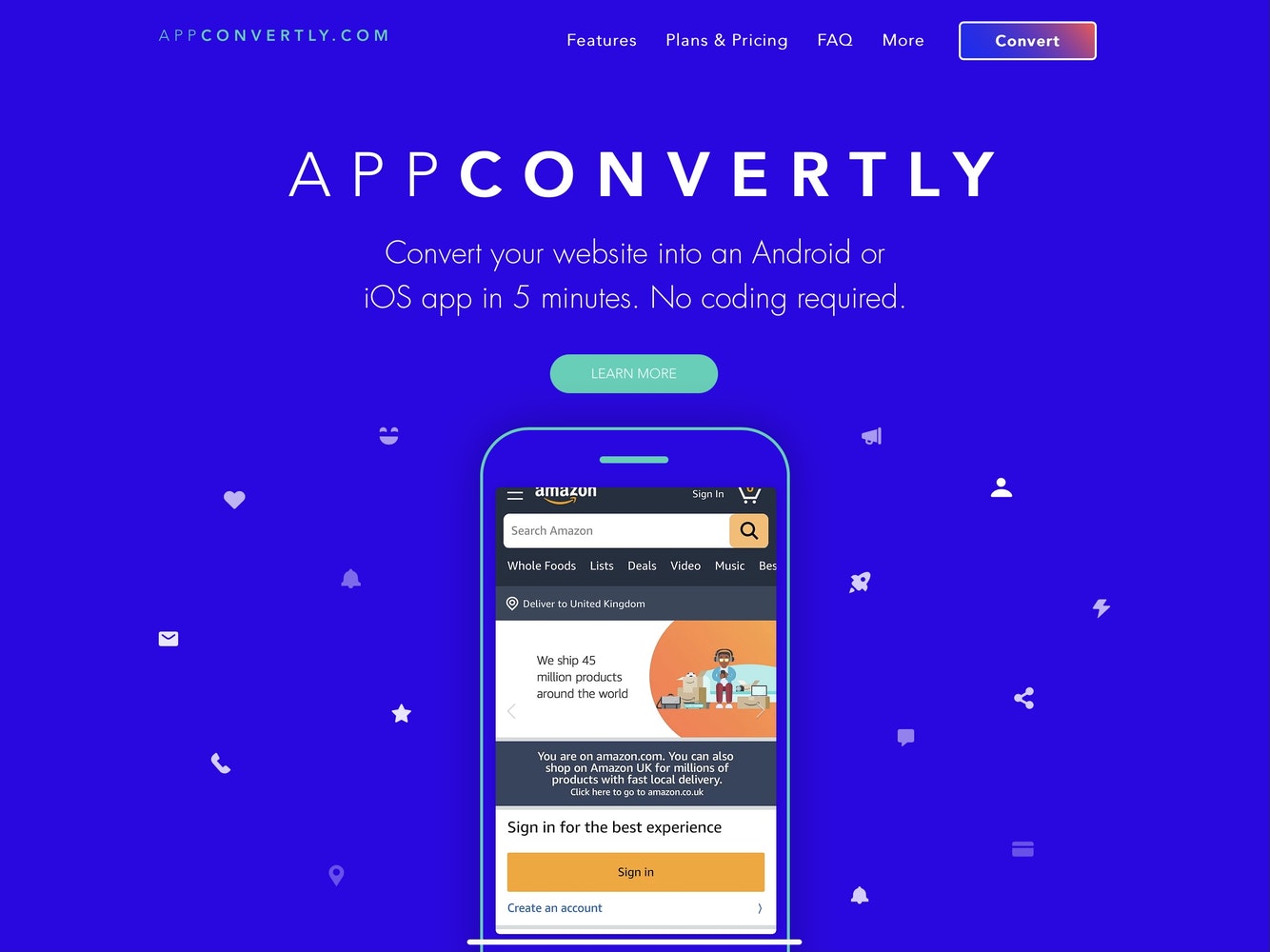 With AppConvertly, it's easy to turn your website into an app for iOS or Android. Just give a URL, and it'll give you your mobile App without you having to do any coding. It can also upload your software to AppStore and Google Play. The following can be turned into mobile apps: WordPress, Shopify, PWA, WooCommerce, HTML5game, Magento, PHP, Wix, Joomla, OpenCart, PrestaShop, etc. It can be used on any computer, TV, or mobile device. Your mobile App will be…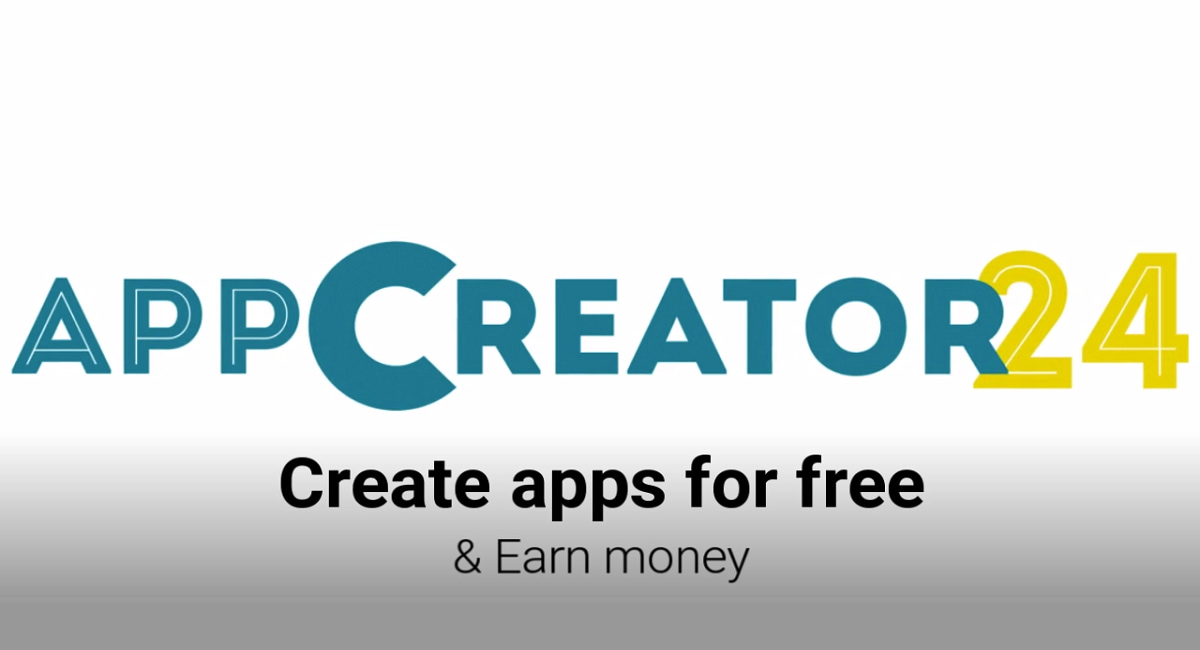 App Creator 24 deals with a platform through which users can develop numerous apps without requiring any programming language for Android-based devices. This platform can let its clients get multiple templates so they can quickly start developing their apps in no time. It can even permit its customers to customize their templates according to their requirements and pre-build ones for numerous apps, such as music players, weather, education, math games, photo editor, flashcards, and much more. App creator 24 also…