Continue After Advertisement
Owlead is a Twitter Growth Tool founded in 2015 that allows users to manage their Twitter followers quickly. Owlead supports users in managing and expanding their Twitter following through deliberate and natural means. Owlead can change your Twitter growth, saving you countless hours while assisting you in gaining more authentic and organic followers than before.
Using it, you can sort, categorize, and identify the most enticing accounts to expand your following.
Continue After Advertisement
Features
Get Relevant and Engaged Followers on Twitter.
Provides Automation Options to Manage Audience.
Real and Targeted Followers and Attractive Accounts.
Create a Campaign to Find Your Audience.
Pros
Simple Platform
Targeted Followers
Audience Filtering
Customization Options
Organic Growth
Cons
Third-party Service
Engagement Issues
Automation Risks
Similar to Owlead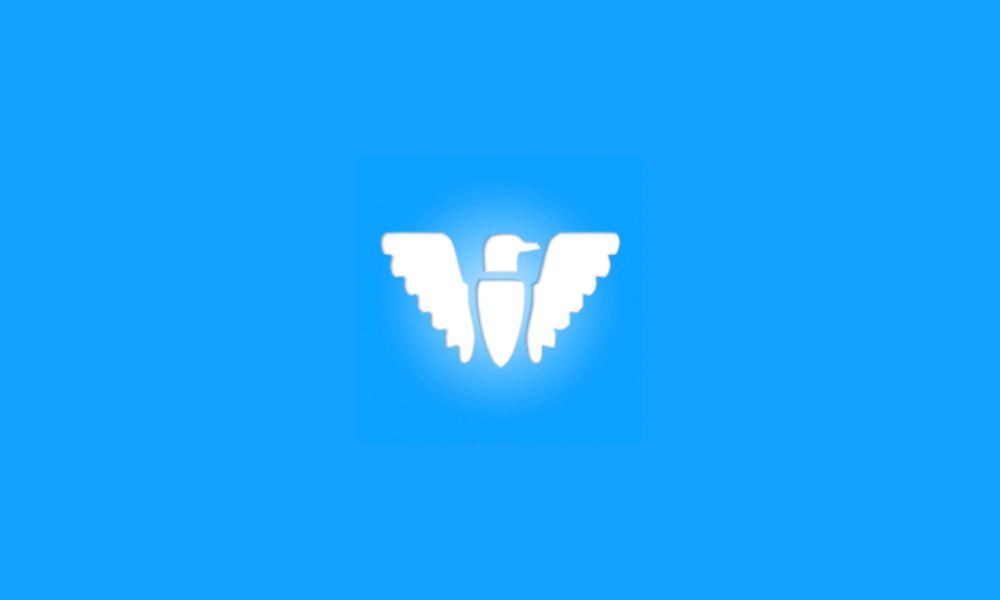 Twishort is a Microblogging Platform that enables users to post longer tweets, express their ideas, and freely discuss complex topics. Twishort offers Twitter longer tweets so that users can publish messages longer than 280 characters. Twishort automatically uploads long tweets to Twitter with a link after condensing them to the required character count, and anyone who clicks on the link can read the whole document. Features Post Longer Thoughts, Stories, and Content. Tweet More than 280 Characters to Express Your Idea.…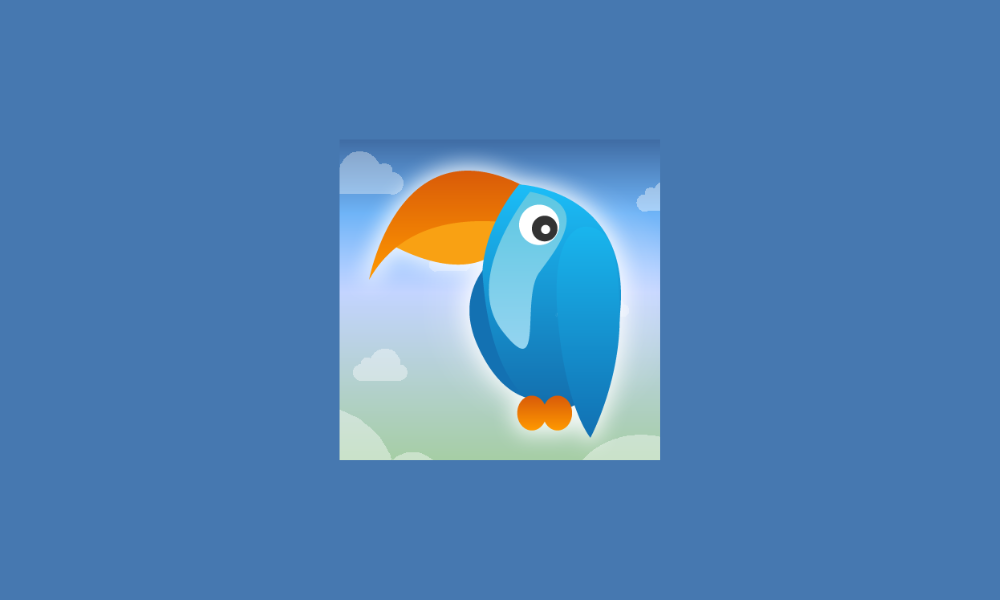 Tweenjoy is a Twitter Tool that allows users to post tweets on Twitter that are more than 140 characters. You may customize your tweet by changing the font size, colors, and background images. Furthermore, it provides numerous customization choices for tweets to reflect your interests in sports, the holidays, love, and more. You must select the image, fill out the necessary fields with the correct values, and click the "Tweet" button to complete the process. Moreover, you can also view…
Continue After Advertisement
Continue After Advertisement
XLTweet is a Third-Party Service that enables users to write longer tweets than the limit of Twitter. Using it, you can write the first 120 characters and create a bit.ly URL to paste your further content. Additionally, it will mark your post as a "Favorite" so you can always discover your XLTweet. The Platform enables users to share longer messages on Twitter by turning their text into an image and posting it as a tweet. Through this method, users can…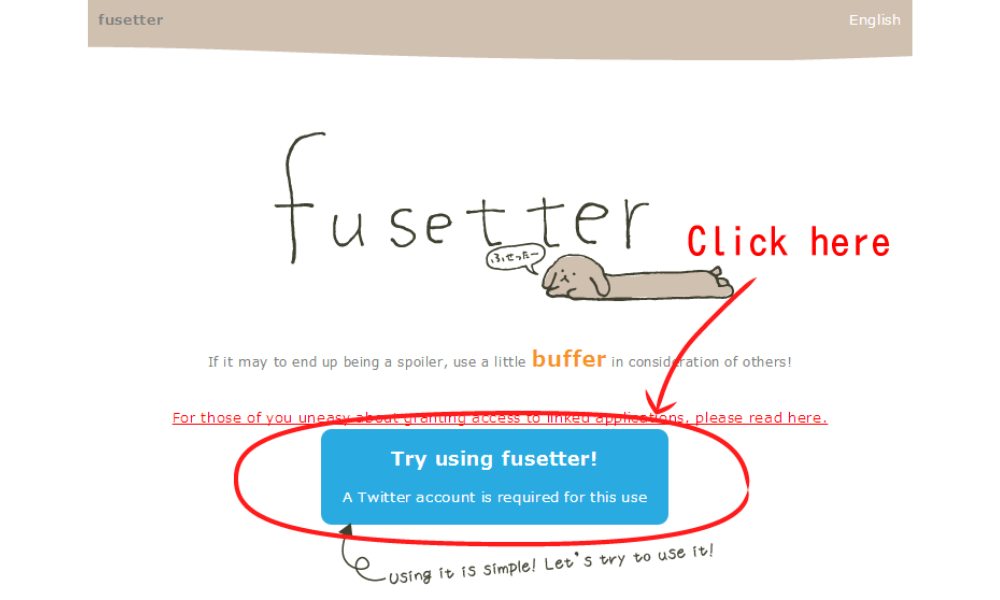 Fusetter is a Third-party Twitter Service Platform that enables users to easily hide important texts from their tweets and post lengthy tweets. Anyone can utilize Fusetter with a Twitter account and can handle uploading long messages. Furthermore, you can use it to compose a novel because it can write 100,000 letters in a single tweet. Using Fusetter, you can hide your content by masking or enclosing words in square brackets and adding more content in the 'Write More' tab. Moreover,…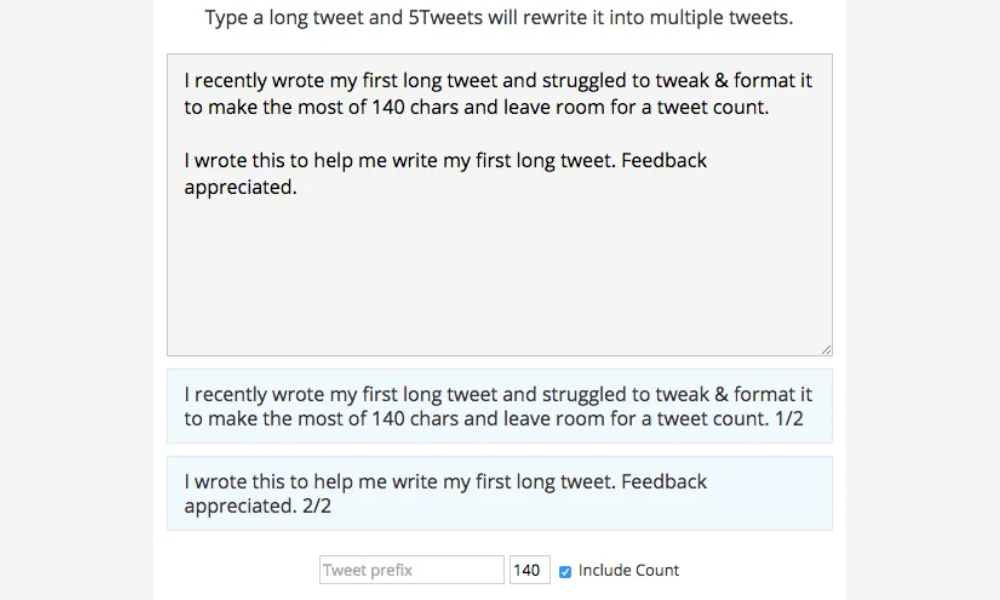 5Tweets is a Free Twitter Tool that enables users to type their tweets, break them into several tweets, and provide a tweet count to identify the listing. 5Tweets provides a simple user interface (UI), which is straightforward and lovely, and task-specific labels are provided to help anyone looking to post a tweet that is longer than 140 characters can use it. Furthermore, it divides a lengthy tweet into several tweets by rewriting them. Features Type a Lengthy Message and Split…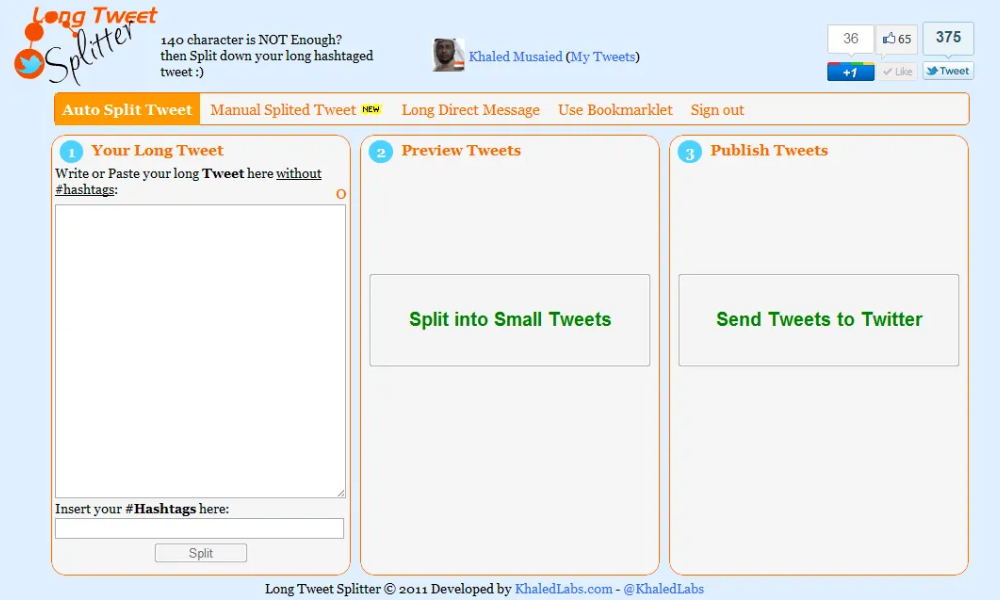 Long Tweet Splitter is a Twitter Tool that enables users to separate any lengthy tweet that is longer than 140 characters with only one click. Using it, you can enter the hashtags in a separate section below the input box, break them up into more minor tweets, and immediately publish them on Twitter. Furthermore, it's all automated; you must add the tweet and select the appropriate buttons. Moreover, you can use tweet splitting to share longer messages, stories, or explanations.…
Tweet More is a Twitter Service Tool that enables users to create tweets with more characters than Tweet More allows. Using it, users can post longer messages, publish longer articles, express their ideas more fully, or even give in-depth explanations on various subjects. Furthermore, to reach this higher character limit, Tweet More created a link to the full article that users could incorporate into their tweets and click on the link to expand the complete message. Features Post Longer Messages…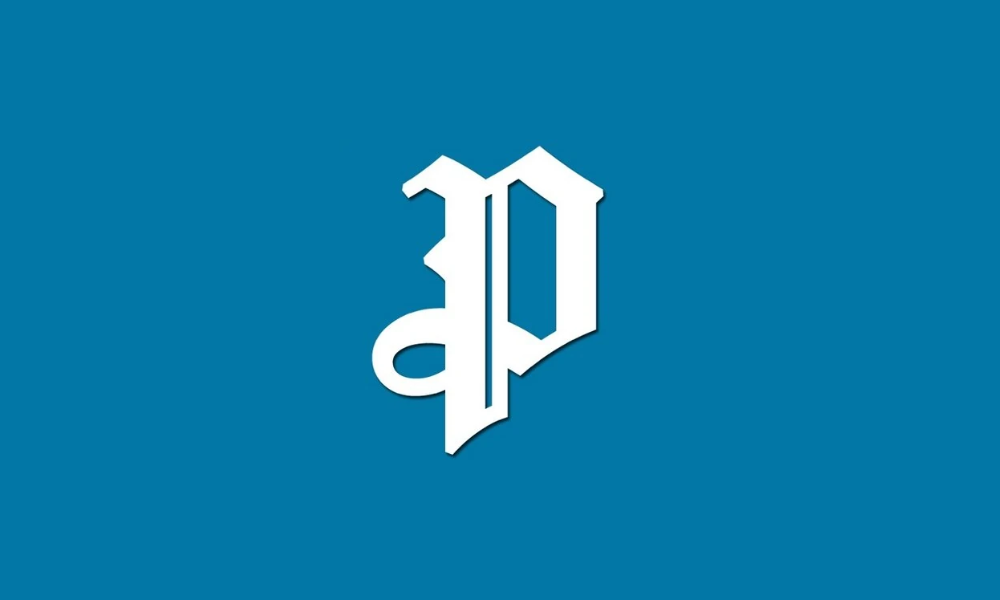 Privatter is a Third-party Twitter Service Platform that enables users to share lengthy words and images with a brief caption on their followers using your Twitter account. Using it, you can make your tweets private, effectively hiding them from the wider public and making them available only to approved followers. The Platform is the best option for users who wish to communicate their ideas and updates with a select audience, such as friends and family, while keeping some anonymity. Features…