Continue After Advertisement
Mematic deals with a popular meme generator app with millions of downloads allowing users to create memes, add captions to photos and videos, and make collages. With a vast collection of images, memes, gifs, and the ability to use its content, it can offer its clients a fun and quick way to express creativity.
Mematic also offers a subscription service for access to the Pro function, including additional layouts, fonts, custom colors, and watermark options. Despite a user-friendly interface that enables sharing on social media platforms, the app maintains strict user privacy and a clear subscription policy.
Continue After Advertisement
Features
Ensures high-quality meme creation
Provides a variety of templates & formats
Offers a user-friendly meme generator app
Supports sharing of memes on social platforms
Allows customization of memes with text & images
Pros
Free version available
User-friendly interface
Easy meme creation tool
Variety of templates provided
Supports custom image upload
Cons
Full features cost money
Limited to meme creation
It contains a watermark in the free version
Mematic Alternatives
Smile and Have fun with Thousands of The Best Funny Jokes To Make You Laugh - The Laughline. It's the best and most amazing entertainment platform and comes with a vast collection of funny memes, pictures, and comic video clips to keep you fresh all the time. Here, you can search for memes of interest by using a list of categories or tags related to your choice. The Laughline's categories include Doctor Jokes, Irish Jokes, Topical Jokes, Farming Jokes, Religious…
Memedroid is an amazing platform that provides users with an extensive collection of jokes, and memes, where they can enjoy, rate, and share funny pictures, videos, and GIFs. Memedroid aims to put a smile on your face with funny pranks, social media screenshots, animated GIFs of dogs & cats, and hilarious pictures of people. Furthermore, users can also search memes from a vast database of categories including, best sport, politics, celebrity, and more. The best feature of Memedroid is that…
Continue After Advertisement
Continue After Advertisement
Awkward Family Photos is an Entertainment and comic platform founded by two childhood friends, Mike and Doug, in 2009, where they posted their awkward photos of the hug. After watching these memories, people appreciated it, enjoyed these photos, and later it became an internet sensation. Now, you can find funny (Oh! Not funny, Awkward) images and videos in this friendly place. Furthermore, you can browse photos from different categories, including family, occasions, holidays, and subcategories. Moreover, you can also submit…
Engrish.com is an Entertainment website that provides you the funny content on English language mishaps, which are often made by people whose mother tongue is not English. But, On this website, you will get those errors that are committed by businesses not common people, which is the most interesting fact. Furthermore, it becomes a daily comic dose for users who are interested in English. Moreover, there is a massive collection of categories to search for. On this platform, Users can…
Jokejive is the most well-known webcomics and discovery engine on the internet that comes with different and unique methodologies to search for your favorite memes and jokes. Jokejive has a database of 20,484 categories and 425039 jokes that entertain you differently and uniquely according to your mood swings. Furthermore, you can search with the help of the alphabet, which gives you the results after matching the name of the topic starting with the chosen letter. On the main page, you…
Get a daily dose of comics, memes, and other funny content with the most unique and funny platform, Thajokes – The best funny jokes online. In Thajokes, there is a very advanced search engine that allows you to type keywords and jump to the specific topic you want to see. By using Thajokes, users can instantly view picture memes, video memes, and text jokes, by going to their relative tab. It provides you the emoji-based funny pictures and items to…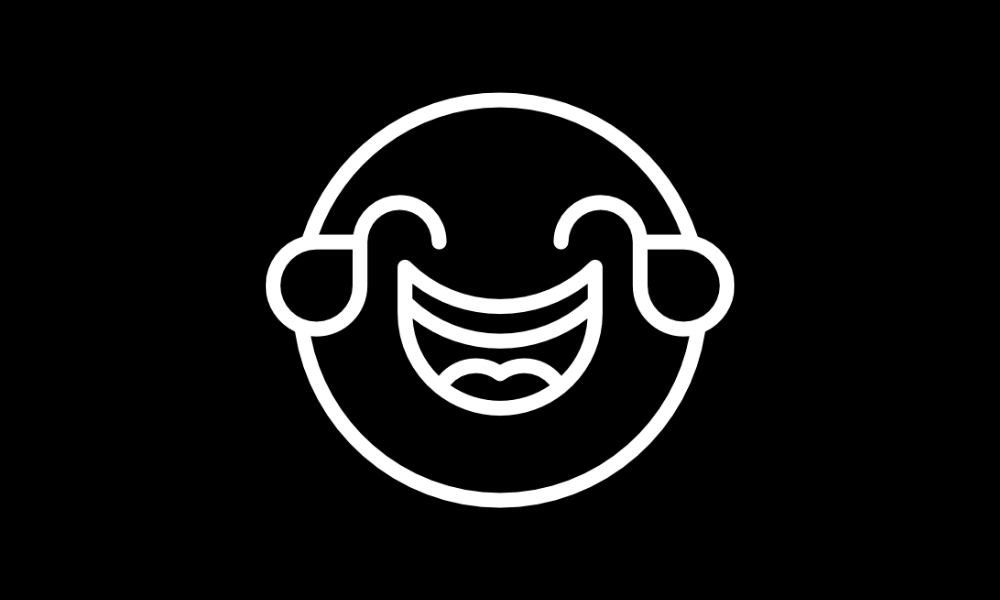 Upjoke is the funniest platform on the internet that provides its users with the latest memes on a massive collection of topics of your interest. Upjoke – Jokes for Every Topic has a very smart home page, the entire main page is filled with tabs of topics when you visit, simply select and enter into the world of comics and fun. Upjoke is a fantastic platform that refreshes your mood and makes you funny when you're sad and upset. There…
Only Funny Jokes at YellowJokes.com is a platform that helps people get all kinds of funny jokes about their interests in a wide variety of topics. On this website, you can view joke post, comment on them, and share it with others via Facebook and Twitter. You can find millions of jokes on thousands of topics and search keywords to find memes according to your style. By using Yellow Jokes, directly go to the funniest jokes tab and lighten your…
Funny Short Jokes is a comic and entertainment platform enriched with jokes, memes, and comedy content; you can share it with your friends and family. Funny Short Jokes is a place that is intended to post short jokes and funny as well so people can easily and instantly read and enjoy them. Furthermore, you can get a rating from your peers and other community on all the jokes you post in Funny Short Jokes. There are many categories of memes…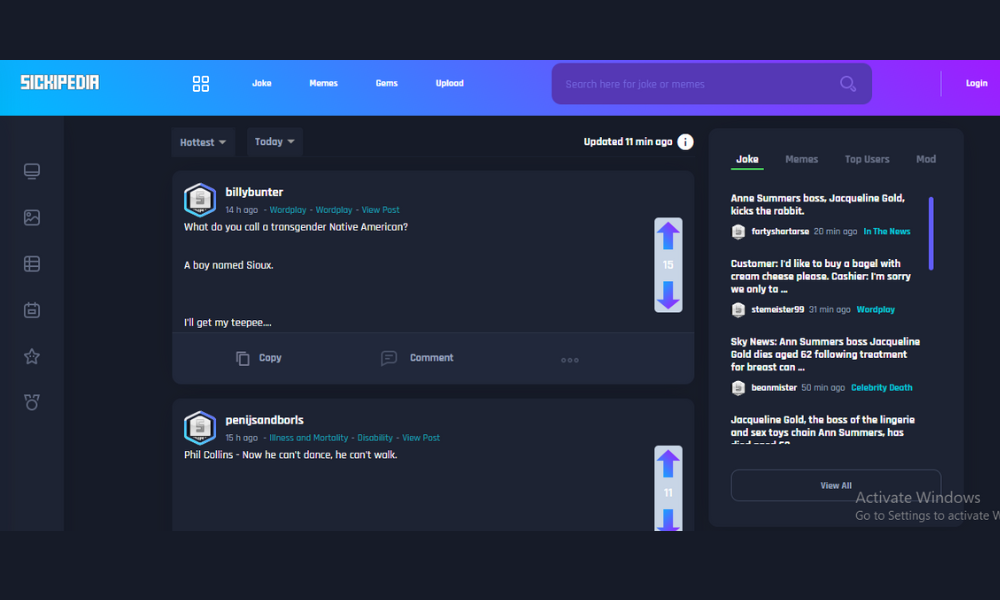 Sickipedia is the most straightforward and most exciting platform if you want to find funny image jokes, memes, and comic content. The interface of Sickipedia is very interactive all content is divided into categories like Jokes, Meme, and Gems, and you can upload your meme after getting registration. Furthermore, you can see the latest posts shared by people on the main page and it also allows you to search memes according to your interest. To check the users' engagement in…