Continue After Advertisement
MediaMath is an online platform that empowers brands and agencies to control their marketing conditions and operate flexibly to deliver effective omni channel campaigns into the future. This platform helps businesses take a new step towards their journey and become successful by achieving their goals. MediaMath is an online advertising company that delivers digital advertising and data management technology solutions.
It's a cloud-based software designed to help the marketing team handle data, audience segmentation, and build a relationship with customers across all screens with data-driven audience targeting. Moreover, MediaMath has a collaborative community and a trusted platform to access multiple devices.
Continue After Advertisement
Features
Has modernized ecosystem
Support system to manage data solutions
Build relationships using a data-driven audience
Easy to access with multiple devices
Control marketing conditions and empower them
Pros
Effective solutions
Friendly interface
Cloud-based software
Advertising media
Cons
Limited connects
Not so reliable
Need internet
Similar to MediaMath
Adform is a leading online website and ad service that lets marketers build modern marketing enterprises using advanced algorithms across media access. This platform is a global digital media and advertising company based on technology that automates the workflow and helps individuals and businesses to manage and rank their ads and products. Adform provides powerful ways and online opportunities to reach, identify, and buy online ads and helps a marketer reach their desired audience. It also offers seamless management to…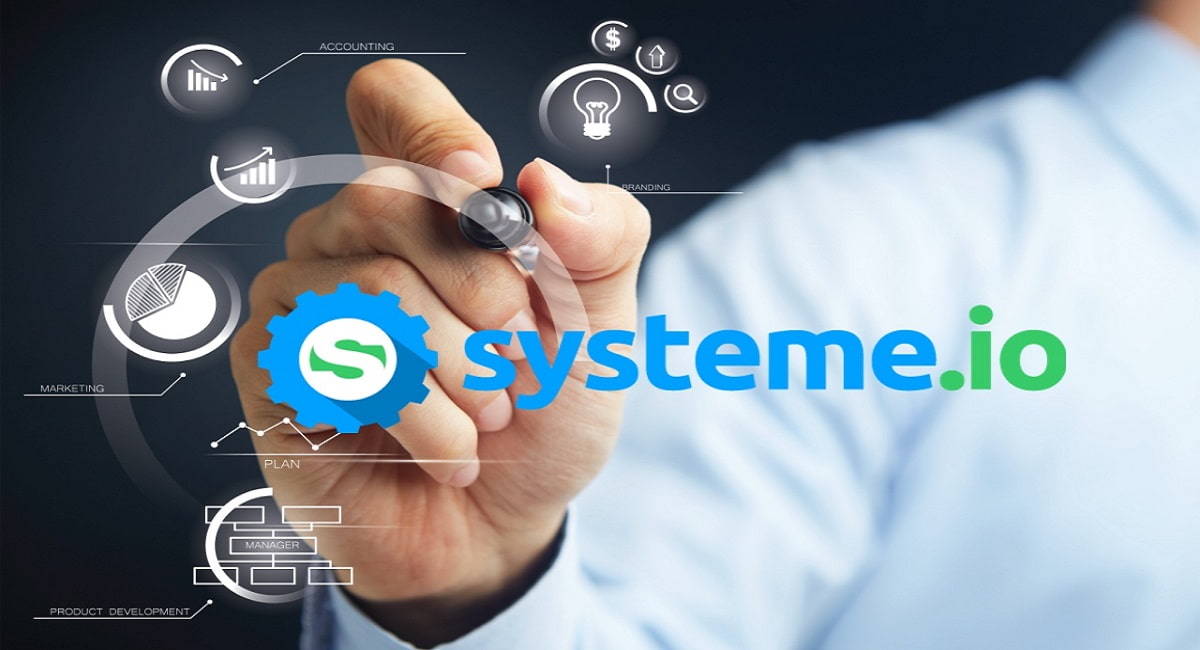 Systeme.io refers to the business development program through which users can get help regarding their business's growth within no time. This platform can let its clients get all tools & services to develop along with enhancing their scales for absolute efficiency. It can even permit its customers to access aspects such as sales funnels, online courses, affiliate program management, email marketing, website builder, marketing automation, and more. Systeme.io also comes with developing personalized sales funnel in minimum time to allow…
Continue After Advertisement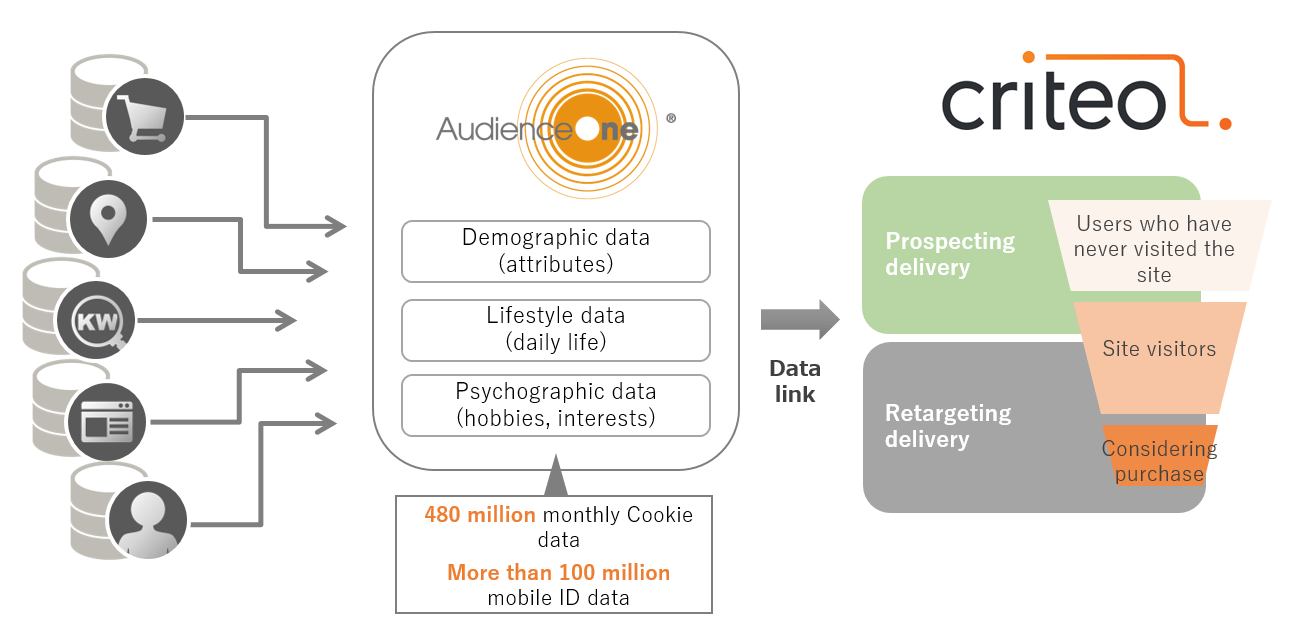 Continue After Advertisement
Criteo is a retargeting and digital advertising system designed for retail E-commerce firms. It's a comprehensive system that delivers tailored performance marketing on a worldwide scale. The solution begins at a very basic level, and it currently has millions of users worldwide who may use it to promote their content. The most appealing aspect of this solution is that it includes simple machine learning algorithms that provide highly focused and predictive product recommendations. There's also a built-in tailored email marketing…
Magnetic is a cloud-based agency intelligence platform that assists agencies in managing projects, increasing team productivity, and tracking workflows from start to finish. Project tracking, prioritizing, Gantt charts, billing and invoicing, resource allocation, pipeline management, and other capabilities are included in the solution. Agencies can use Magnetic to manage all aspects of their business, from project allocation to client billing and invoicing. The Gantt chart view allows team members to keep track of all active projects, and the Kanban board…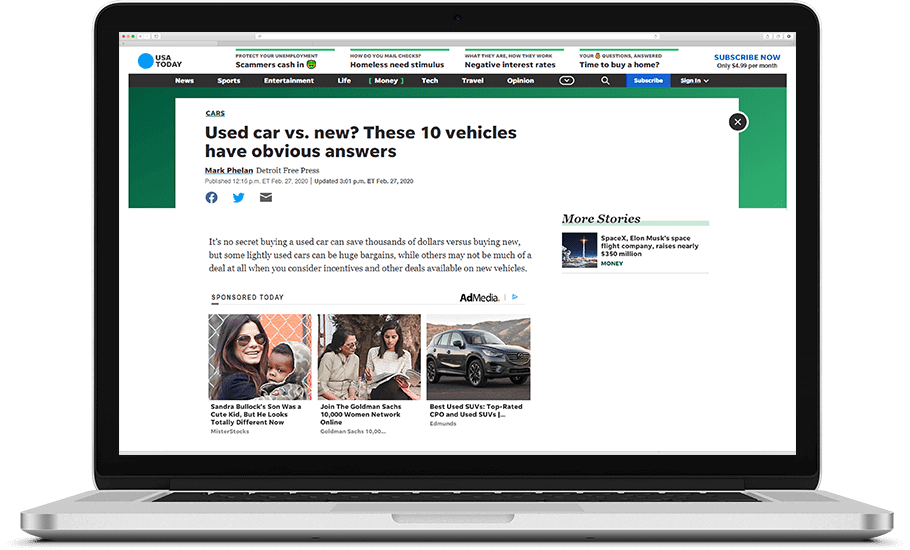 AD Media Agency is situated in Kurdistan and Iraq. To assist our customers, we specialize in offering branding and advertising services. End-to-end Web App solutions are available from ReTargeter. This online Marketing Automation system combines analytics/ROI tracking, search marketing, segmentation, and social marketing in one convenient location. It covers one of the advanced ad managers that focuses on the performance of direct sales teams and includes popular features such as particular HTML5 ad formats for industry marketing campaigns, automated &…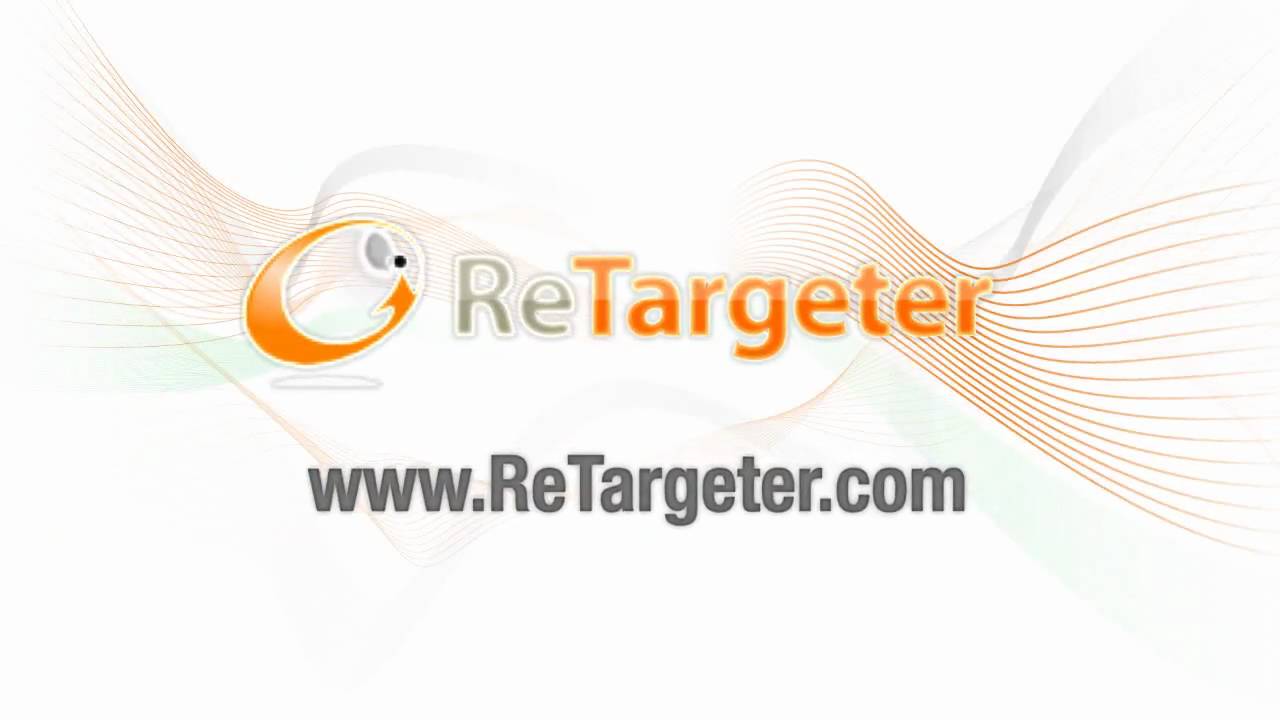 ReTargeter is a full-featured Marketing Automation Software aimed at agencies and small businesses. End-to-end Web App solutions are available from ReTargeter. This online Marketing Automation system combines analytics/ROI tracking, search marketing, segmentation, and social marketing in one convenient location. It covers one of the advanced ad managers that focuses on the performance of direct sales teams and includes popular features such as particular HTML5 ad formats for industry marketing campaigns, automated & client-ready reporting, and more. It enables publishers to…
AdRoll is a retargeting-focused Marketing Automation Software that seeks to convert digital shoppers into buyers of your product or service on your website. It is one of the most extensively used retargeting solutions that uses modern methods to produce results on many platforms such as the web, mobile, and even social media. The objective of the organization is to assist all types of marketers in collecting, analyzing, and acting on customer data in order to create effective marketing campaigns. Part…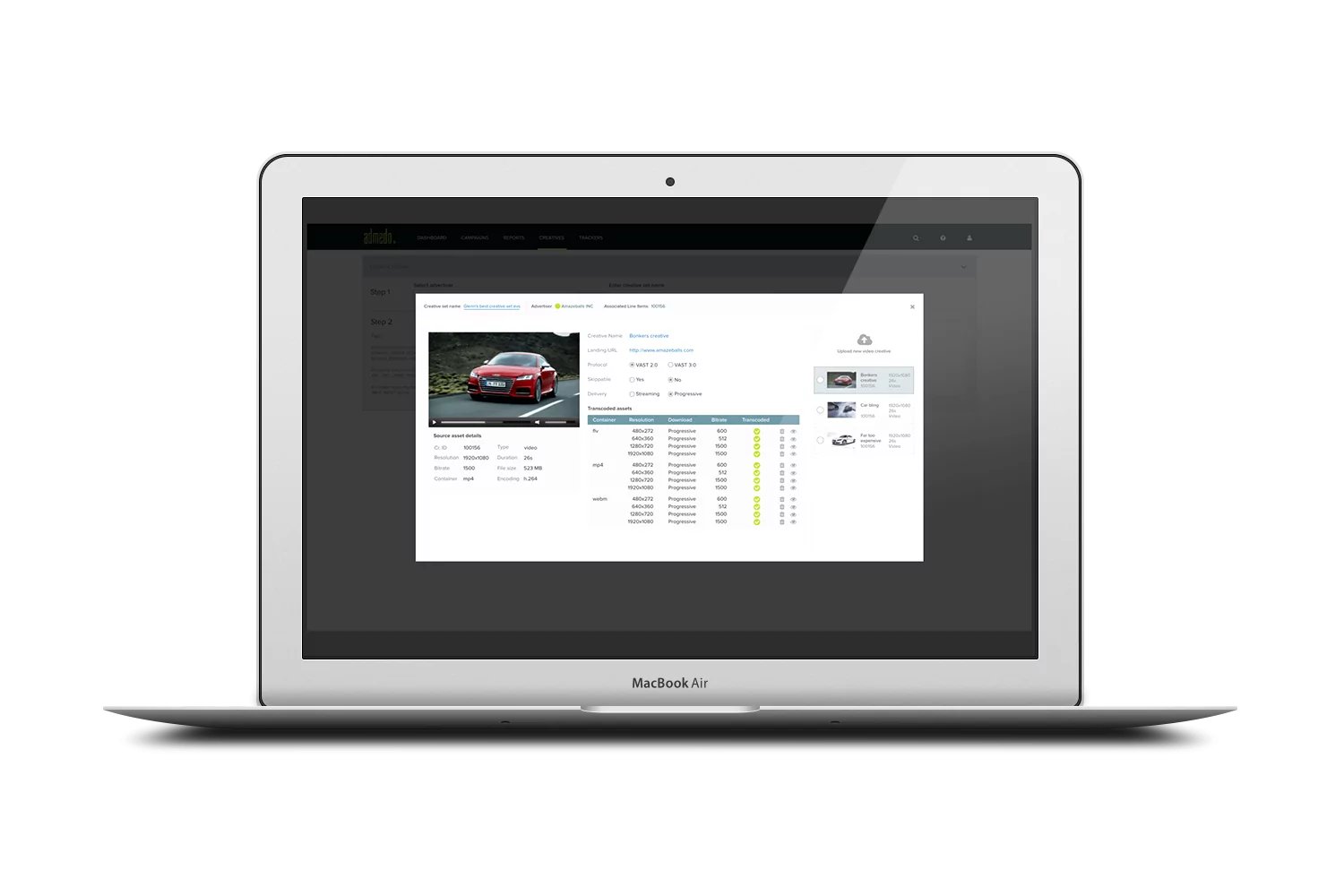 Admedo is the only fully transparent Programmatic Marketing Platform on the market, with all of the capabilities you'll need in one UI and at a single price. It is a digital startup based in the United Kingdom that aims to improve programmatic advertising transparency and management. It is a self-serve internet ad platform that focuses on the development of performance-driven technologies. It is a programmatic ad platform that assists marketers, agencies, and publishers in running more successful online ad campaigns.…
Perfect Audience is a retargeting tool that allows advertisers to retarget lost online visitors using Facebook ads and web banner ads. It is a web-based DIY retargeting platform that gives you control over the whole web's ad inventory. This online Marketing Automation system combines analytics/ROI tracking, search marketing, segmentation, and social marketing in one convenient location. It covers one of the advanced ad managers that focuses on the performance of direct sales teams and includes popular features such as particular…
Vizury is an Omnichannel Engagement Cloud that makes it easier to plan, execute, and monitor high-conversion campaigns across a brand's digital channels, and conversational apps. It's the capacity to connect digital interactions with real-world encounters, whether through the web, mobile, or advertisements, or through physical retail stores and showrooms. It is one of the few platforms that integrate offline channels (online-to-offline) into the omnichannel marketing ecosystem to create experiences that go beyond the restrictions of a digital-only strategy. It is…
Nextperf is a global pioneer in online advertising retargeting solutions and artificial intelligence. The company operates in Europe, Brazil, and North America, and has a portfolio of approximately 1,000 clients for whom it promises the best market returns. We provide a variety of audience targeting and retargeting options as an online advertising services platform. Nextperf is a scalable platform that lets marketing departments manage their display budgets while also analyzing user profiles, making purchases, and creating dynamic content in real…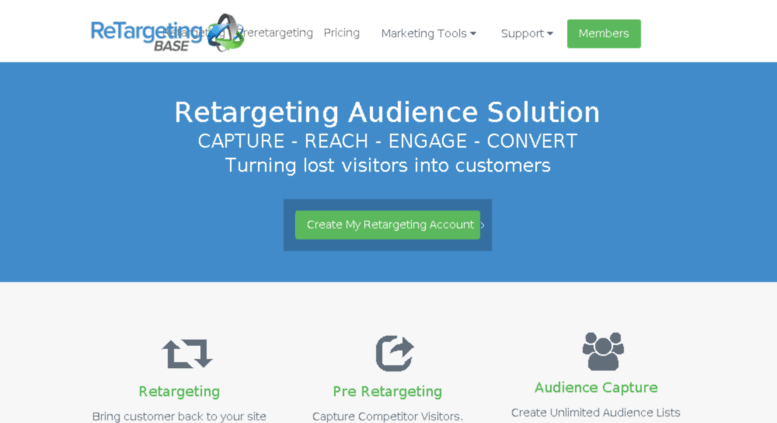 A marketing funnel solution is Retargeting Base. DSP is a display media management platform that enables marketers to communicate with audiences in the most effective way possible across all exchanges. Their infrastructure was built from the ground up to make real-time internet advertising as simple as possible. Retargeting Base is simple to use and clean, while still providing all of the powerful capabilities you need to gain more information, save money, and achieve more in your professional marketing. Retargeting is…
The Most Powerful Retargeting Tool Connect with customers on global native advertising inventory at the exact moment they are considering making a purchase. G4 Native provides a free evaluation and analysis of your retargeting requirements. They'll provide you with an unbiased assessment of what's working, what might be improved, and how to get the most bang for your buck. It is simple to use and clean, while still providing all of the powerful capabilities you need to gain more information,…
Rubicon Project Sellers is a one-stop marketing shop that connects advertising buyers with sellers of advertising inventory through a digital advertising technology platform and related services. It provides a comprehensive platform for generating ad revenue and safeguarding your brand wherever people are watching, playing, or engaging. It enables publishers to keep track of all sales, make more informed decisions, and accelerate business growth. It covers one of the advanced ad managers that focuses on the performance of direct sales teams…