Continue After Advertisement
LOL Color contains a fun and exciting way to discover interesting color combinations that fulfill the needs of your online and offline projects. This online color destination brings the best color combinations that are hand-picked from the Twitter bot named colorschemez. These color palates not only provide the name of the color scheme but their code that you can copy to the clipboard instantly.
The color range of almost all colors is available that you can pick with a single tap of the button. LOL Color – Overly descriptive color palettes contain feed that randomly generates color combinations along with their details and descriptions, with each color being matched with an adjective from a list of thousands of words.
Continue After Advertisement
Features
Overly description color palettes
Filters
Loads of color schemes
Online color codes
Colour picker
LOL Color Alternatives
Just Color Picker is an advanced technology platform that can capture any color at any time from any pixel so that you can be able to find gradients of your interests. This software not only picks the colors but also formats them in a specific code to help you find them easily. The captured color codes are available in several formats to easily download and convert your personal and business images into useful ones. If you have a website, there…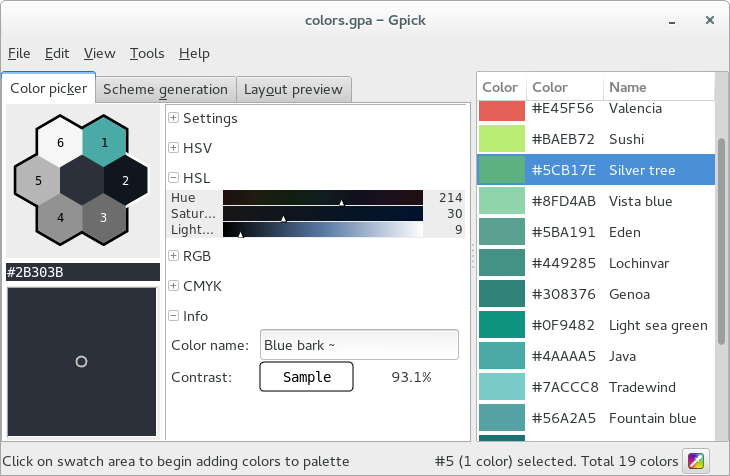 Gpick is also a color picker that gives its services online and best-suited software for kids and professionals. It has an in-built color picker tool which you can enable while browsing and find a fantastic pic and save its colors and arrangement so that you can efficiently work on it later. This application is swift and doesn't disturb your PC performance while using it. It is an open-source project that is available for everyone around the world to explore their…
Continue After Advertisement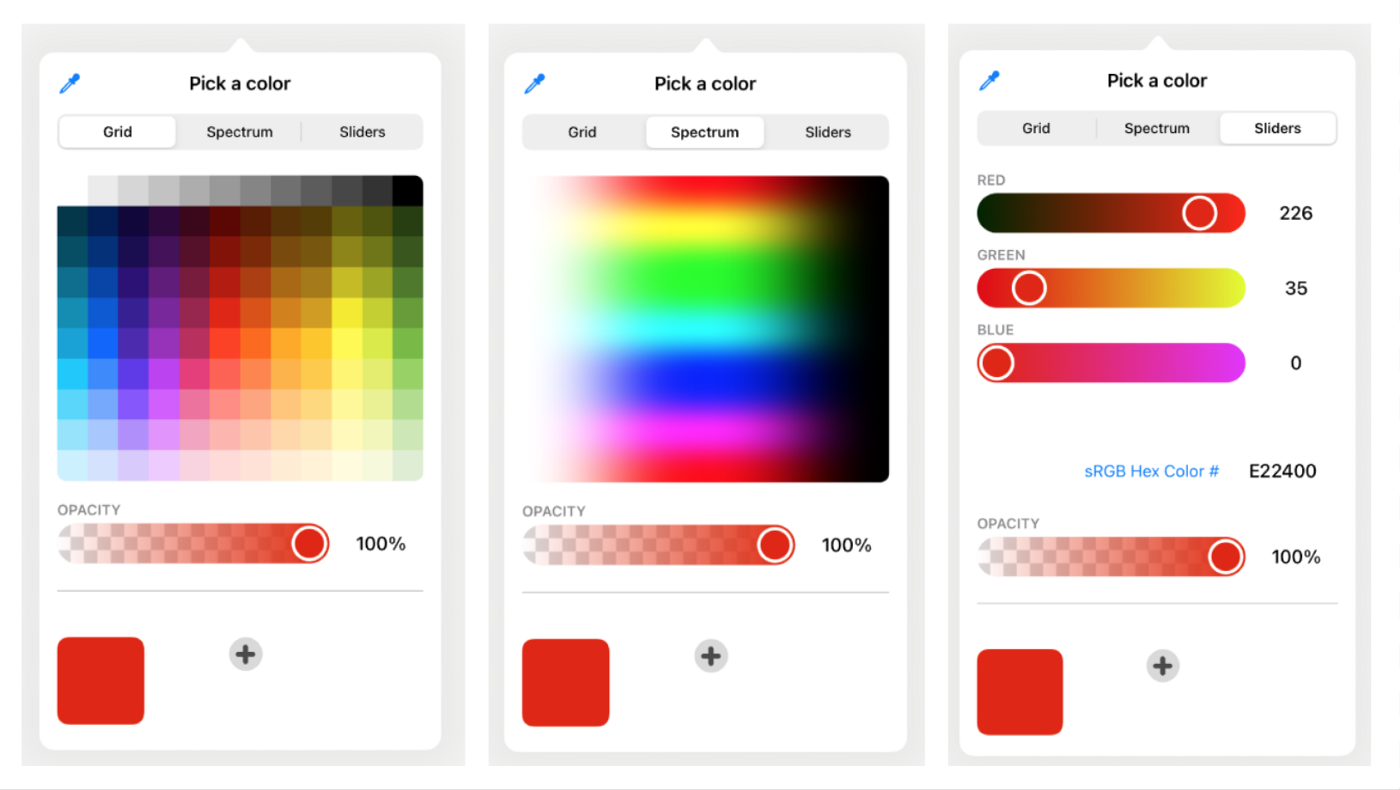 Continue After Advertisement
Colorpicker is an online software used to capture colors and is considered one of the best software because of its interface. Its interface is very efficient and designed in such a differentiated way that all the features that this tool offers are all available on its toolbar, and most importantly, all those features are also accessible through shortcut keys. Due to its online services, this software can run on any platform, including Mac, Windows, and Linux. It has the feature…
Gradient Hunt is software that helps you find the best gradient for your project and helps you find the unique color palette for you. The most efficient feature that this platform offers is that you can design your gradient and edit it based on your requirement. Artists and professionals can get help to create a unique color and would be able to explore it to their audience and gain a competitive advantage over their rivals. Kids can also enjoy this…
Colorsinspo is a fantastic software with hundreds of color palettes so that you can explore your knowledge of art around the world. This app collects the data from beautiful pictures and images worldwide and combines them into different useful palettes where you can also have the facility to copy a specific color and paste it into your editing tool and make a beautiful picture yourself. Its interface is so easy and updated that all the specific features and tools are…
iWantHue is a software that generates different color palettes and can refine them according to your needs. Using this app, you can create color palettes of your interest and explore creativity in your fantastic work. This application also enables you to import hundreds of color sets, and by allowing editing, you can refine and change them based on your needs. It has many features like colorblind improvement slowly, adding different backgrounds, including a dark background, and many more features. Its…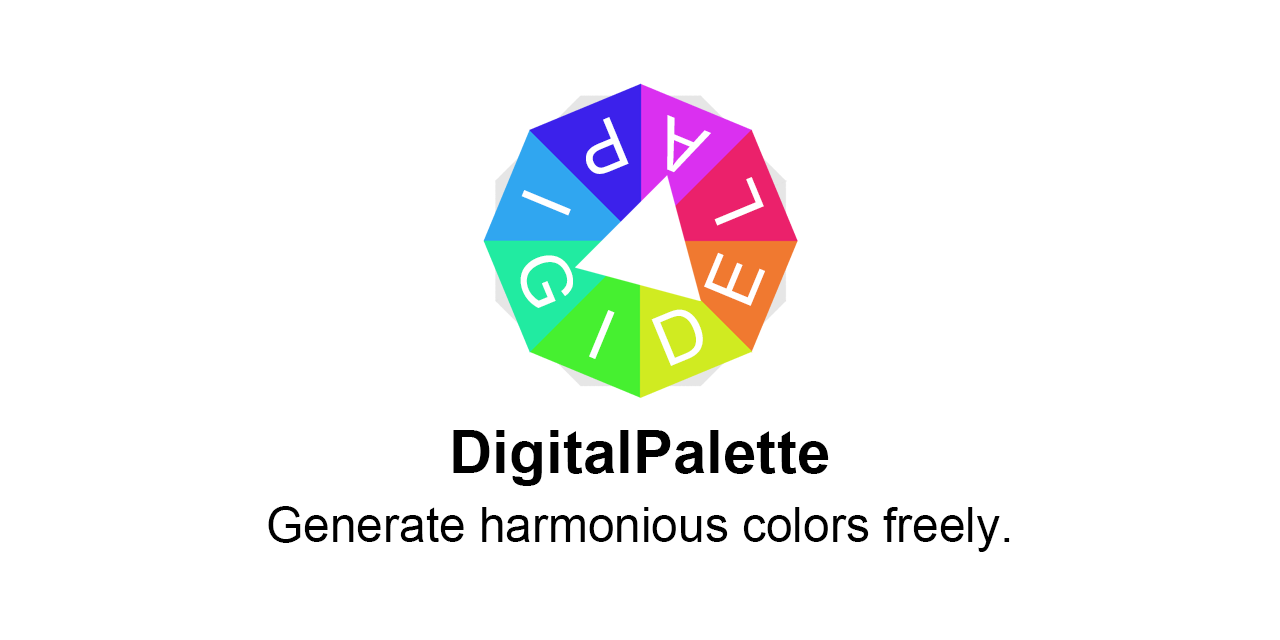 DigitalPalette is an open-source software program that provides services as a color editor and is featured to locate different colors from different pictures and images. It has the feature to create several sets of colors from color wheels and help kids and professionals explore their knowledge of art around the world and get reviews. This application also provides the facility to attach the selected color set into a featured and reliable color depot. This software can also enjoy the facility…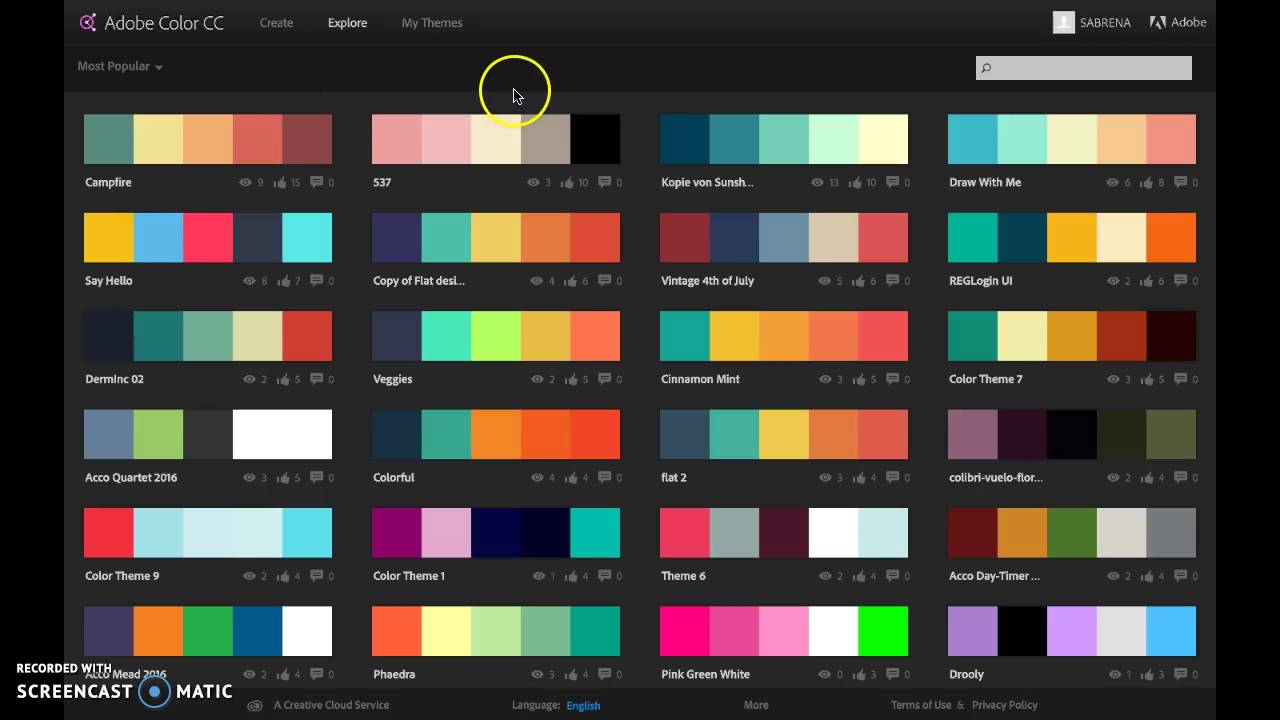 Just Color Picker is an advanced technology platform that can capture any color at any time from any pixel so that you can be able to find gradients of your interests. This software not only picks the colors but also formats them in a specific code to help you find them easily. The captured color codes are available in several formats to easily download and convert your personal and business images into useful ones. If you have a website, there…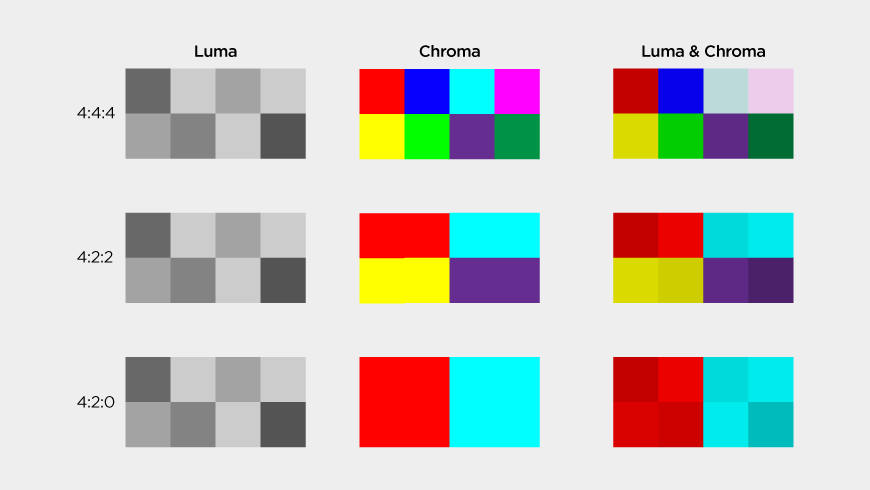 Chroma is an extension used to provide different solutions to customers and help them customize and design optical filters for their work. It is a long-term project that provides high-quality production output and satisfies its customers in all-optical work they need. You can easily custom your designs with the help of its simple toolkit. It has hundreds of features that include bandpass, edge and notch, neutral density, machine vision, fluorescence microscopy, FRET, astronomy, fast on-time package deliveries, and much more…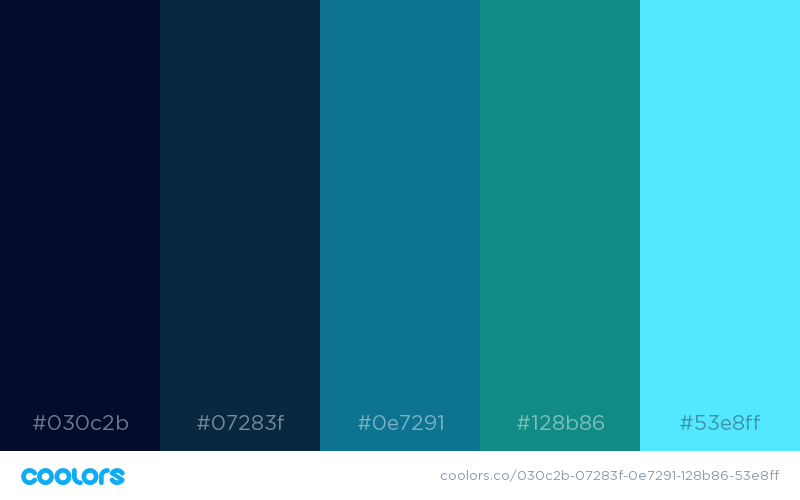 Coolors is also a color palette generator considered a best-suited alternative to other palette generators. It is online software that helps you find different colors according to your interest, and after inputting the data of your required color, this tool automatically searches it, and here you go, your palette is ready. It collects and saves the data in the form of palettes so that you can easily select and copy the colors for your work and arrange them in a…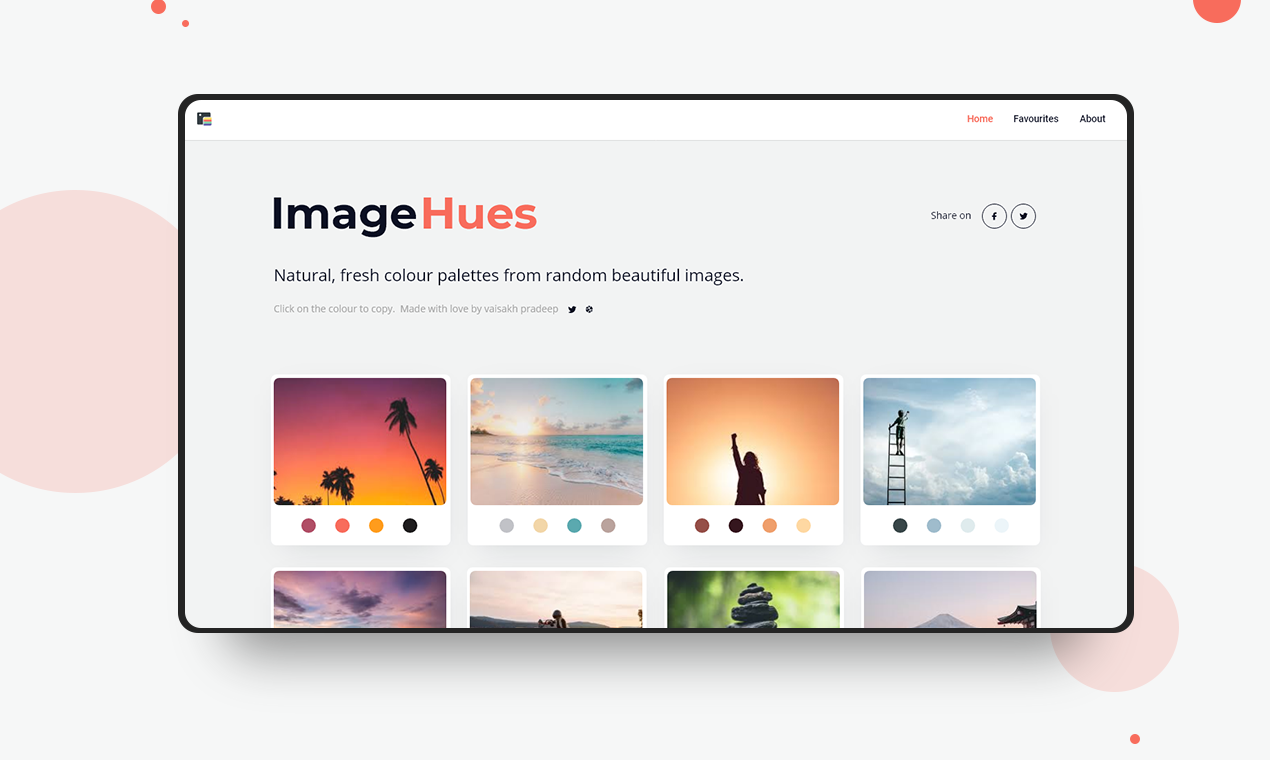 ImageHues is an endless library of color palettes from hundreds of different beautiful random pics. These palettes grab color from Unsplash photos from around the world and offer its users natural, fresh color palettes and help users explore different types of knowledge and talent from all over the world. It is a website in a development category, and to use it; you have to copy the colors and paste them somewhere where you can easily use them for your work…
Colormind is a software that helps its users with a different specified feature of generating different color palettes with your thinking. This software is developed by deep learning and thinking and has all the tools that you can use to create your color palette. Using this fantastic app lets you know the specification of color theory and arrange your colors from the start according to your needs. It is an online software where you can also enjoy importing different items…
Picular literally contains the color of anything along with their codes that you can use over your desired destinations. This platform helps you easily extract the most relevant color scheme for a specific domain and content. You can get to know perception, aesthetics, psychology, and other stuff of color or tone that you want to know. Picular.co - The color of anything app is also available on iOS devices where you can create and share palettes with some simple clicks…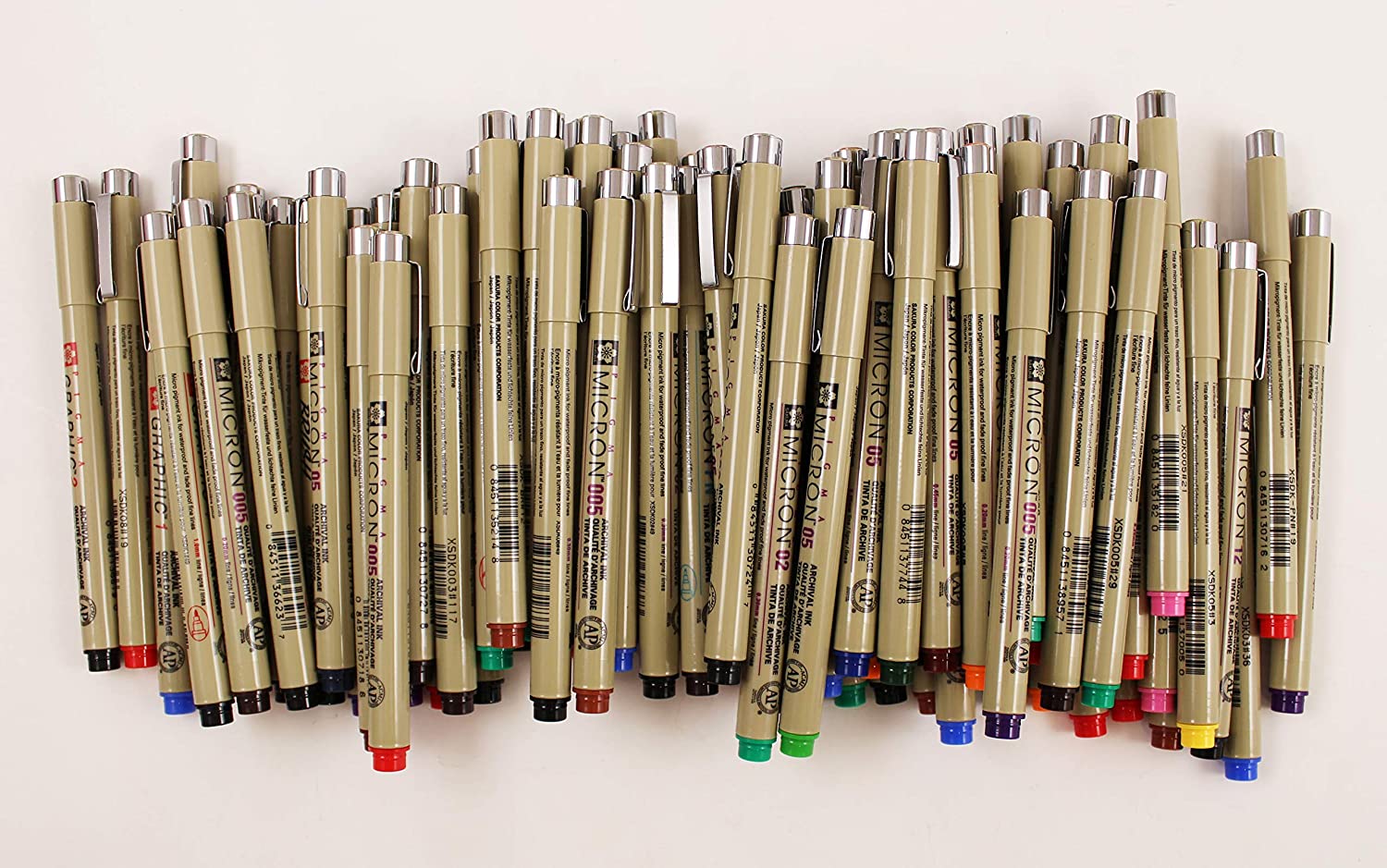 Pigma is software that picks real-time colors for your pictures and photographs so that you can easily edit them and convert them into valuable and creative drawings. This software has advanced technology that automatically searches the real-life color and themes and saves them in color palettes; that's why there is no need to search for colors that are suitable for your work; it is available at your fingertips now. By using this software, you can create a lot of designs…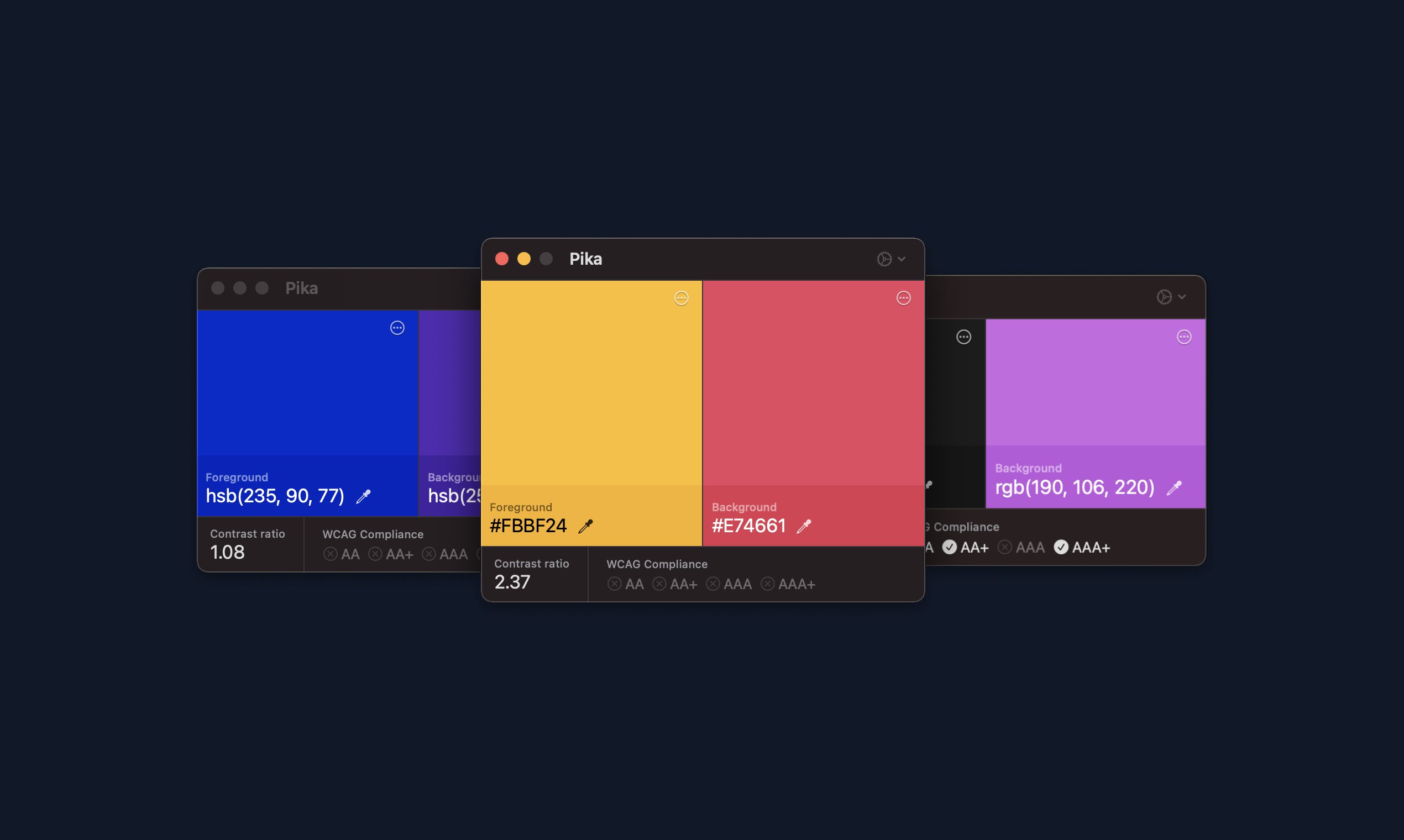 Pika is a color picker software that is open source and available for everyone and mostly runs for MacOS. This software is straightforward to use and find the colors for your screen and other practical purposes. This software is a successful designer for your desktop, and the excellent company works faster than any other alternative. The incredible feature this software offers is that it can find the color of your picture in any format you want and have the quality…
Color Hunt is an extension that helps you find different templates for colors for your work. This application is very efficient in its work, and there is no need to search on google to get sound palettes of colors; it automatically searches them and saves them in its drive, and when you search the color palettes of your interest, it is available in front of you in few seconds. You can also save your time for doing other helpful business…
UI Gradients contains a hand-picked, highly curated collection of beautiful color gradients for all the professional developers, designers, students, and others. UIGradients provides a whole bunch of color and transparency gradient to its elements rendered by the parent GuiObject. UI Gradients – Beautiful Color Gradients contains a highly magnificent collection of colors along with their names. Loads of unique colors including Grade Grey, Piggy Pink, Cool Blues, Moonlit Asteroid, JSgine, Megatron, Evening Sunshine, Amin, Yoda, Cool Sky, Dark Ocean, Yoda,…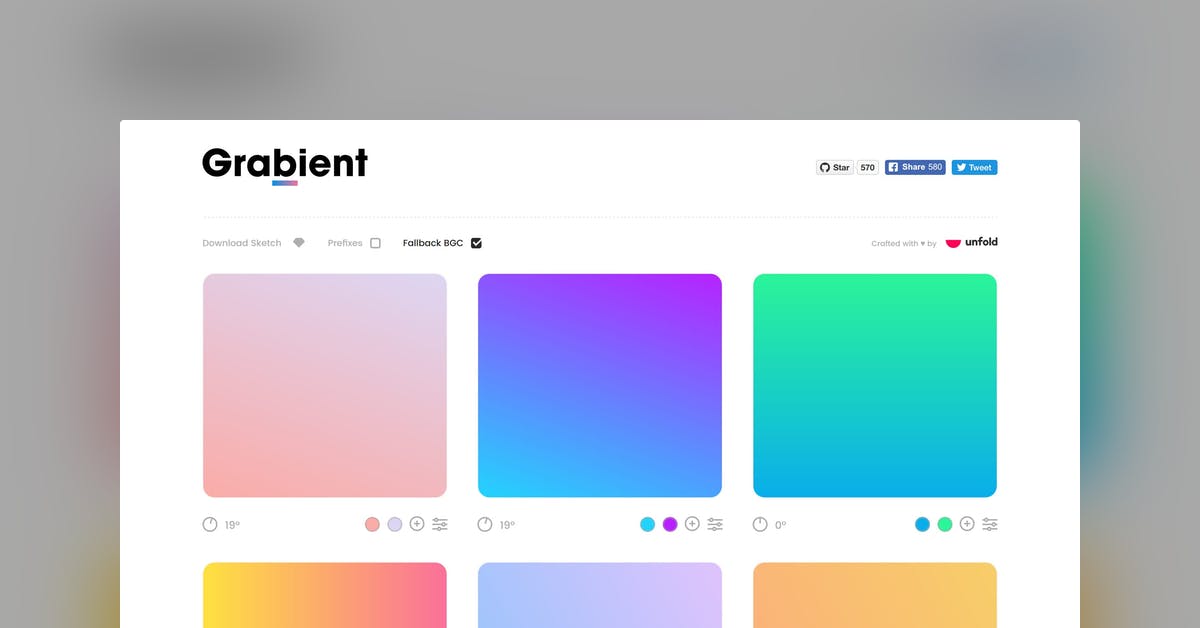 Grabient is your destination to get colorful gradient CSS codes for your online and offline projects. This is a beautifully designed website that brings a simple and beautiful user interface for generating web gradients. Loads of magnificent color schemes are available that fulfill the needs of your next mega projects. CoolHue, Colorful, GradientButtons, WebGradients, Gradienthunt, and a lot more things are available for you to choose from. Grabient brings colorful gradient CSS code for your study-related and professional projects. The…
ColorZilla brings excellent styles and advanced color tools online and goodies for graphics designers, web developers, freelancers, and other global folks. ColorZilla - Advanced Colorful Goodies app allows sampling from local files, support for retina display, support for retina displays, and additional tweaks and compactivity fixes. If you are looking for functionalities including a color picker, gradient generator, eyedropper, and various additional advanced color tools, ColorZilla is your destination for that. Through it, you can simply get a color reading…
Paletton is not just a professional platform for designers and website managers, but an exceptional color scheme provider for your online projects. Paletton: The Color Scheme Designer has a flexible design made for all kinds of color projects, such as from kid's school projects to professional folks. A lot of new and unique ideas are available for you if you are looking for creating something new. Whether you are a pro-level designer or a beginner who is taking baby steps…
Culrs contains colors that bring together a fashioned and curated into quality palettes that you can incorporate. It helps you get the best color combination for your next mega project and brings everything in a single place without letting you rack your brain to discover the best color combination. Some of its magnificent categories include Monochromatic, Triad, Tetradic, Analogues, etc. You can dig into any of these available beautiful palettes and fulfill your project needs in the best possible way.…