Content Continues After Ad
Learn to Write & Trace ABC is an educational app that helps your kid how to learn and write. It provides different ways of learning and writing letters, numbers, tracing shapes, and cursive writing. Your child can learn to draw lines and shapes. It also helps your child to improve their writing.
It also helps in understanding concepts, phonics, and sounds of alphabets. Toddlers can also learn about Hindi and Spanish letters. It also helps to understand sky, root, and grass letters and how to trace and write them. It also provides animated stickers and sounds at the end of learning.
Content Continues After Ad
Features
Alphabets and numbers
Lines, shapes, and curves
Cursive writing
Improve handwriting
Phonics
Trains memory
Alternatives to Learn to Write & Trace ABC
ABCmouse.com is a kid learning-based website that offers different books, puzzles, and learning games. This website provides high-quality content for children under 2-8. ABCmouse.com offers some tools like users can easily download and watch their content offline and online. Parents can often see their children progress offline. ABCmouse.com has created an easy way to teach children specific lessons in straightforward language. This website offers 850 classes with 10,000 individual activities. Millions of people subscribed to ABCmouse.com to help their kids…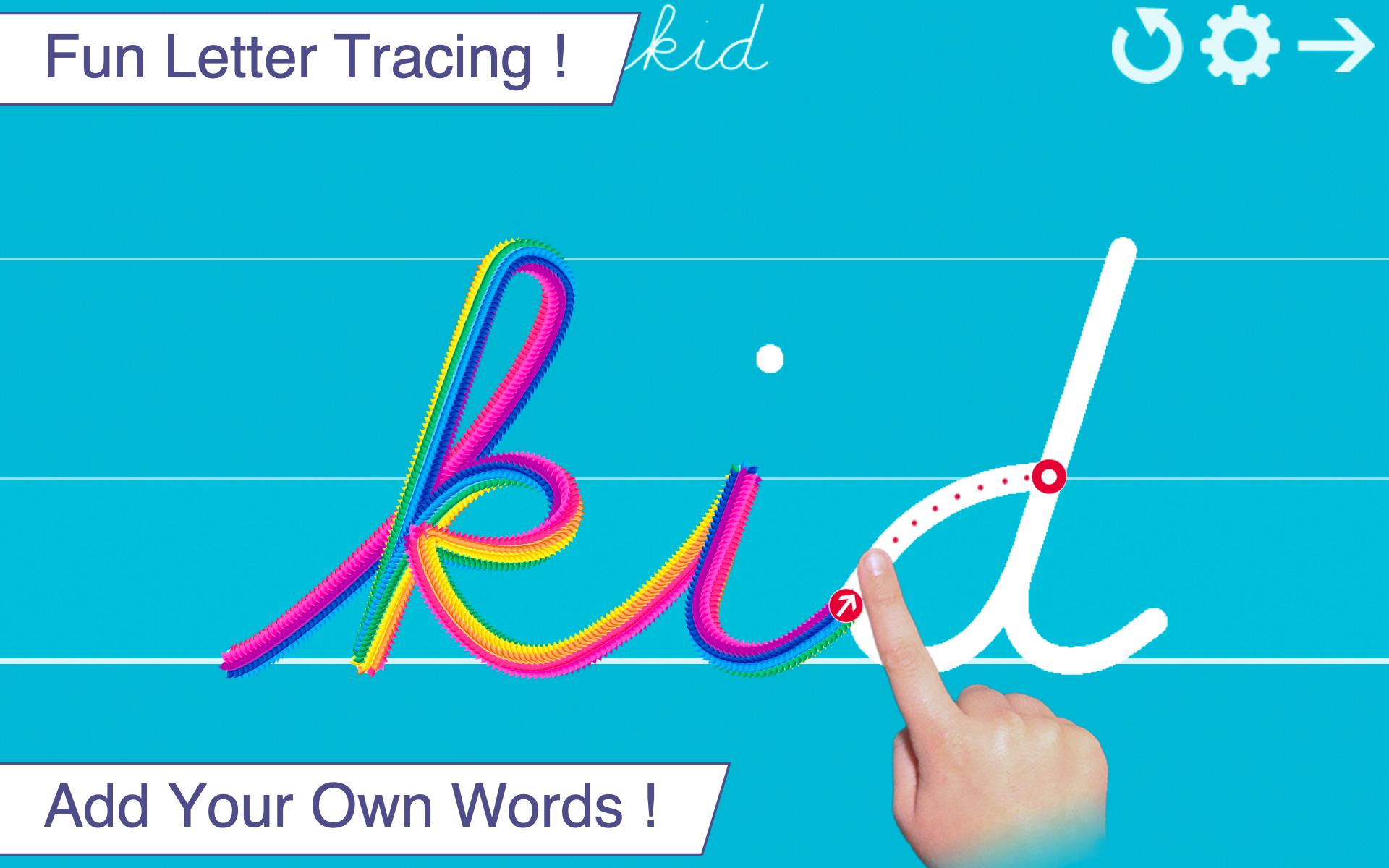 CURSIVE LETTERS WRITING WIZARD is a writing app that helps your child how to write anything but not in a simple way. It provides a cursive tracing pattern for writing any letter, number or word. You can get the most popular US, UK, French and Swiss fonts that make your writing tablet eye-catching. It helps your child learn to trace uppercase, lowercase letters, numbers, and phonics in curved styles. You can create a worksheet for your child and check the…
Content Continues After Ad
Content Continues After Ad
Japanese Writing Wizard is an amazing app that helps to learn how to write Japanese. It is designed for Japanese kids. It provides the correct letter path. It enables to write each Japanese word correctly. It also has letter sounds that make it easy to learn phonics. You can use fun animation or a simple pen to write anything in a fun way. You can add your own words. You can set your writing pad according to your need, change…
Word Wizard for Kids - Learn to read & Spell is an educational app that helps your kid learn the correct spelling of any word. It provides a movable talking alphabet that helps your kid experiment with moving phonics and learn words. It has an advanced text-to-speech engine. It provides different activities to learn correct Spell. It has more than 1500-word lists through which you can learn the exact word. You can also create your word bank for unique spelling…
WRITING WIZARD FOR KIDS is a fantastic educational app that helps your kid learn how to write. It provides an amazing way through which your child can learn how to write alphabets, uppercase, lowercase, grass letter, numbers, and phonics. It also provides tracing shapes for reception students. It also provides animated stickers and interactive games at the end of the learning/tracing activity. It is fully customizable that helps to fulfill the need of every kid. You can create PDF worksheets…
iWriteWords Lite is a writing app that helps your child how to write and trace words. Your kid can also write letters, numbers, and words in their own space. It is fully customizable that helps to fulfill the need of every kid. It provides a way through which your child can learn how to write alphabets, uppercase, lowercase, grass letter, numbers, and phonics with fun games. You can get a detailed report about the learning progress of your child. It…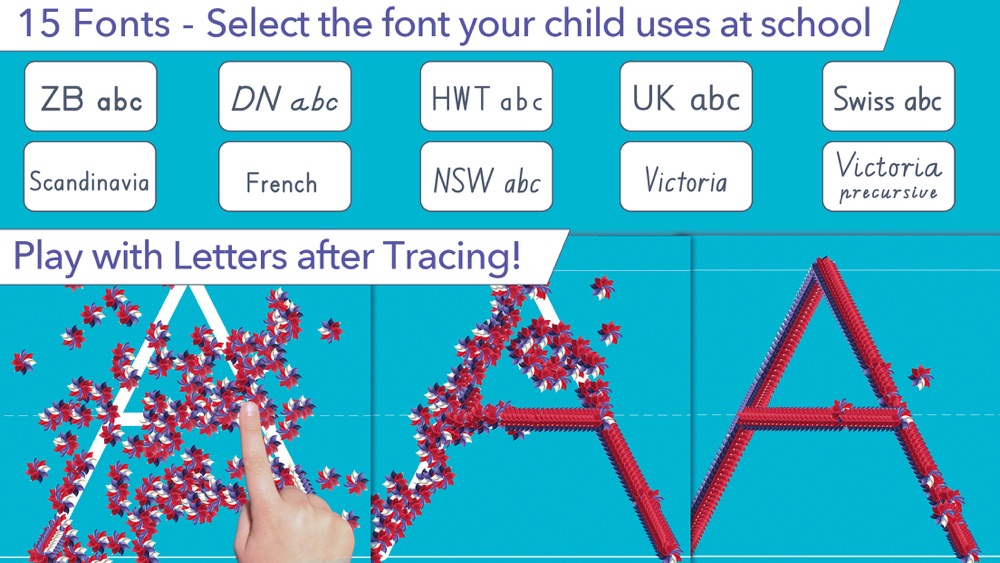 Handwriting Wizard - Learn to Write Letters, Numbers & Words 4+ is an amazing writing app that helps your kid learn how to trace and write a letter, number, or word fun. It is customizable tracing practice with fun rewards. It has 15 different fonts that make your writing format colorful and attractive. It helps your kids to learn how to trace and write sky letters, root letters or grass letters, numbers, and phonics. You can create your word library…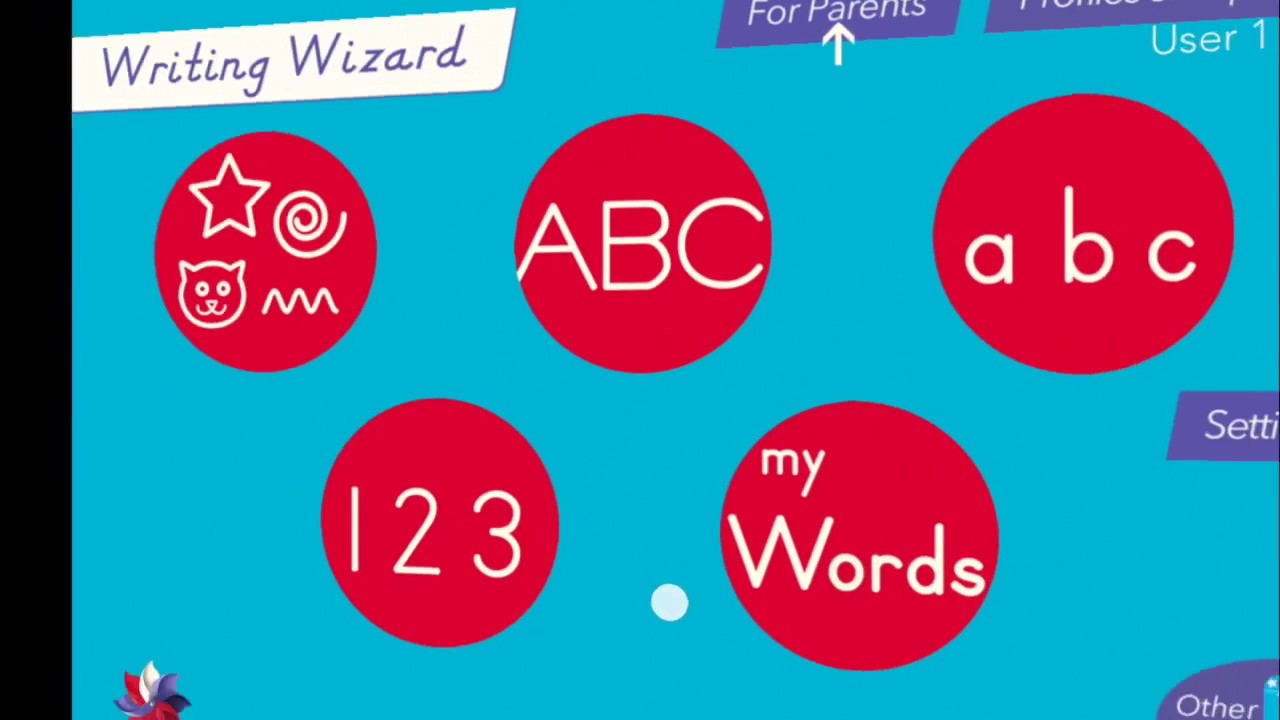 Writing Wizard - Learn Letters is an educational app that helps kids learn how to write the alphabet, words, and numbers through a fun system. This app is designed to learn and maintain motivation. It shows how to learn and write a letter correctly. It helps recognize and learn lowercase and uppercase alphabets, numbers, and phonics. Your child can also add his own words. It provides different fonts to make your display or writing pad more attractive. It has many…
iTrace (handwriting for kids) is an educational app that helps every child to learn how to write words. Your child can learn how to write or trace the letter, uppercase, lowercase, and grass letter as well as numbers and phonics. It also provides a path on how to do cursive writing and block letters. It has more than 300 preloaded words for learning. You can also add words by yourself for greater learning. It supports right and left handwriting orientations.…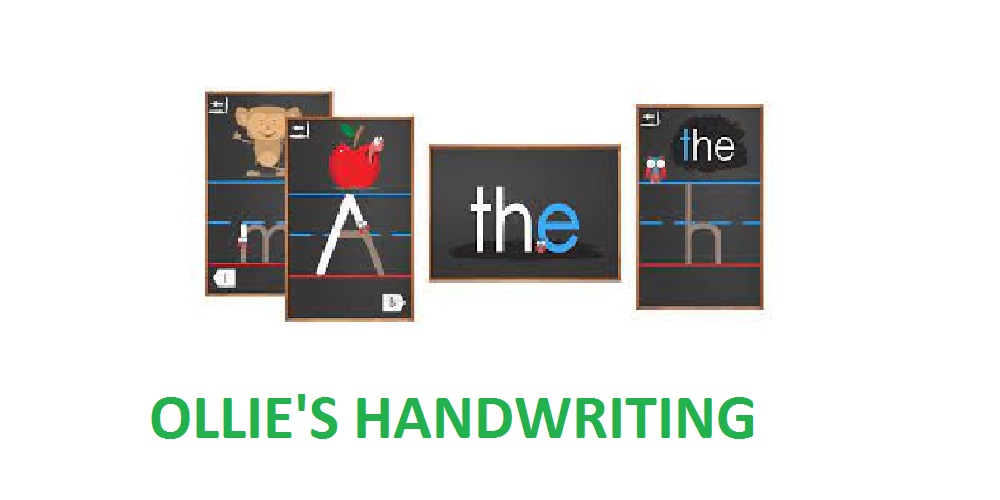 Ollie's Handwriting & Phonics is an amazing app that helps kids become successful readers. Kids can practice letters, words, and sounds. It also helps children read words and phonics and learn to spell. It also provides a writing platform for your child to learn to write and trace. It helps children improve their handwriting skills by recognizing words and sounds. It shows how to separate a word and make it together for greater learning. It provides a visual demonstration and…