Continue After Advertisement
Human or Not refers to a captivating online platform designed to offer its users to test the limits of AI's ability to emulate human interactions. It can allow its clients to engage in various tasks or games where they converse with an AI, then decide whether they are interacting with a machine or a human.
Human or Not also comes with serving a dual purpose: it provides an intriguing user experience and contributes valuable data towards the continual development and enhancement of AI models. There is even availability to serve as an exciting window into the future of AI technology and its potential applications in daily life.
Continue After Advertisement
Features
Supports various digital platforms
Useful for bot detection & mitigation
AI model to detect non-human behaviors
Advanced algorithms for accurate detection
Real-time detection for immediate response
Pros
Free access
AI model evaluator
User-friendly interface
Regular update support
Assists AI understanding
Cons
Web-based only
Requires AI knowledge
Limited model support
Similar Games to Human or not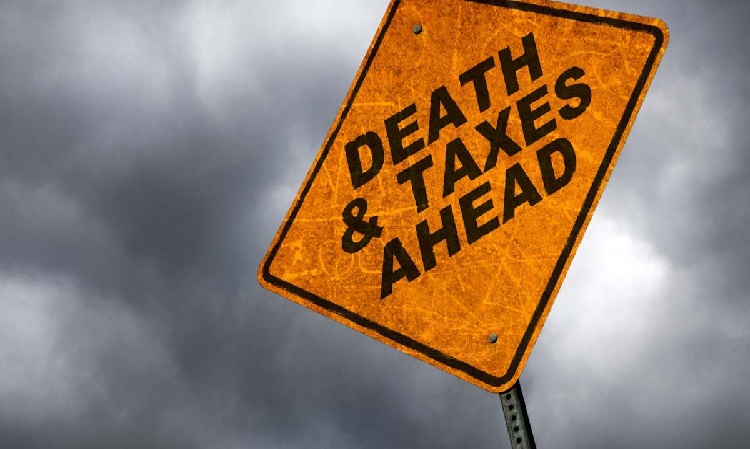 Death and Taxes is an adventure, simulation, strategy, and puzzle video game developed by Placeholder Gameworks. In this game, the player has to play the role of Grim Reaper who works in an office. During the gameplay, the objective of the player is to decide whether the people are going to die or live. In addition to deciding the death and life of people, the player also has to decorate the desk. This game enables the player to choose his…
Do Not Feed the Monkeys is an adventure, strategy, and simulation video game developed by Fictorama Studios. Throughout the game, the player has to serve as a member of a surveillance company. During the gameplay, the player has to keep an eye on the activities of the people. While playing the game, the player can witness the most private moments and occupy the stranger's privacy. Moreover, throughout the game, the player uses CCTV cameras and helps the police to capture…
Continue After Advertisement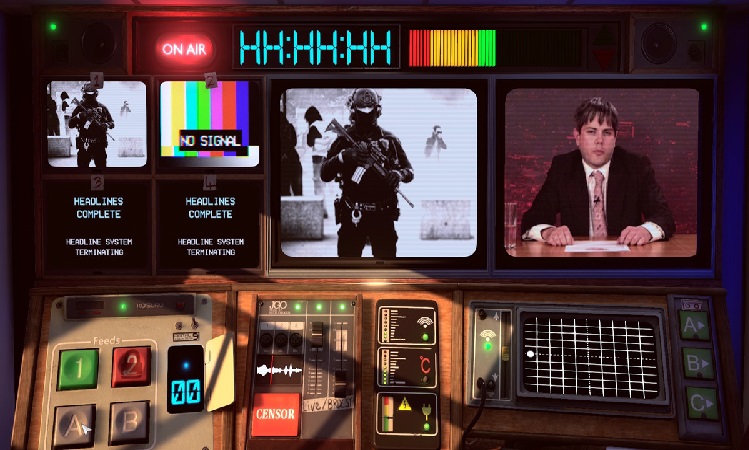 Continue After Advertisement
Not for Broadcast is an action-adventure, indie, and simulation video game developed by Not Games. In this game, the player has to work in the Nation Nighty News Channel as a management leader. During the gameplay, the major objective of the player is to decide what fits in the Broadcast. Throughout the game, the player has to set the camera angle and set broadcasting shows. In addition to setting the camera angle and setting broadcasting shows, the player also has…
Beholder 1 and 2 is a strategy, simulation, and indie video game developed by Warm Lamp Games. Throughout this game, the player has to serve as the State-installed manager of an apartment building. In this game, the player has to build living places for tenants and watch them. While playing the game, the player has to choose whether he wants to survive by staying loyal to the regime or clinging to humanity. Moreover, the player has to complete multiple quests…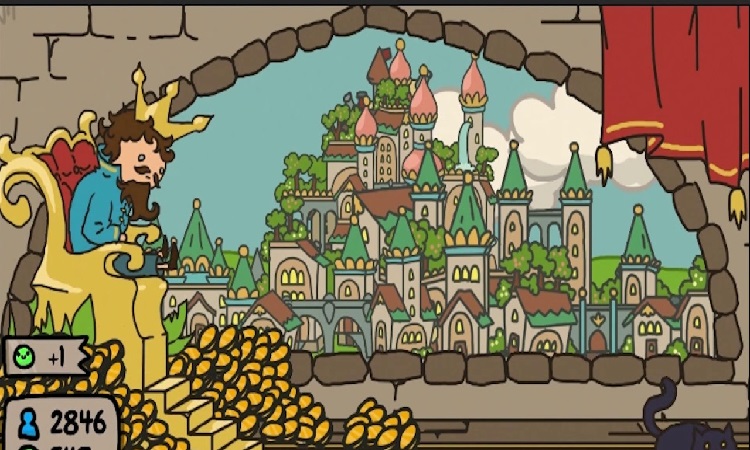 Sort the Court is an action, simulation, and strategy video game. All through the game, the player has to get in the shoes of the king. During the gameplay, the player has to get a better outcome of the kingdom by making important decisions. Throughout this game, the main mission of the player is to keep the citizens happy and create wealth. In addition to keeping the citizens happy and creating wealth, the player has to run strategic campaigns. While…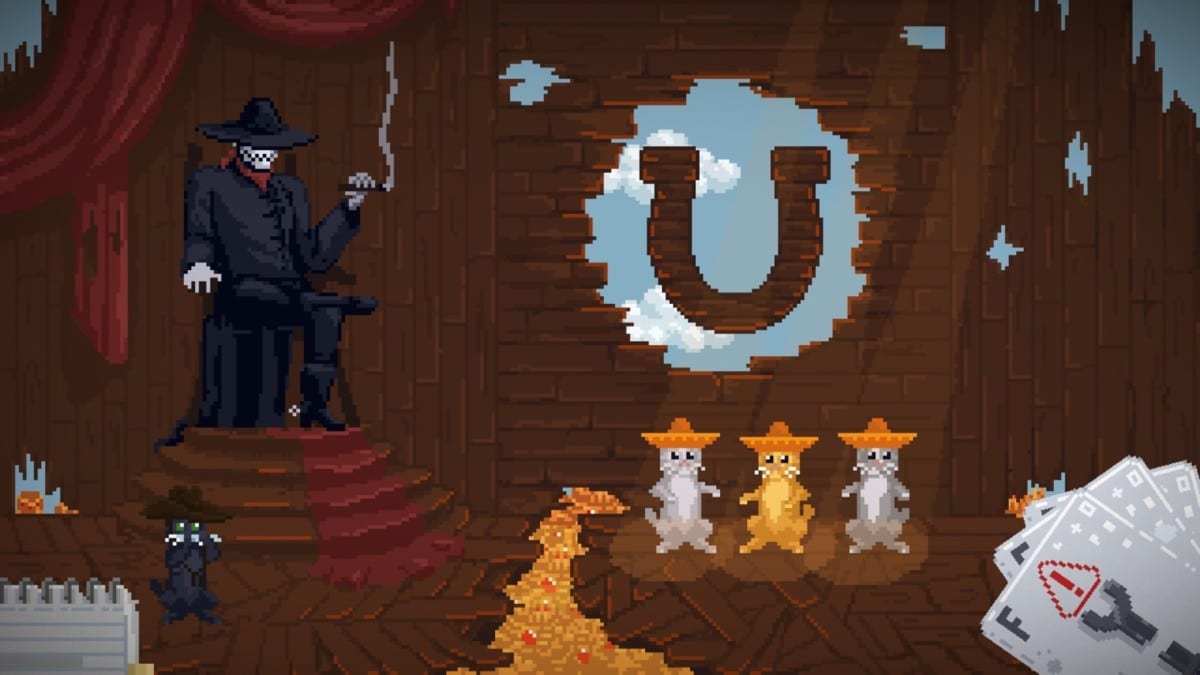 Peace Death is an action-adventure and arcade video game developed by Azamatika. This game is set in a 2D world in which the player has to play the role of a Reaper. The player has to work for Death named his boss and he has to improve the interests of other employers. During the gameplay, the main objective of the player is to meet and greet the clients in a provided time. Moreover, this game has multiple exciting levels and…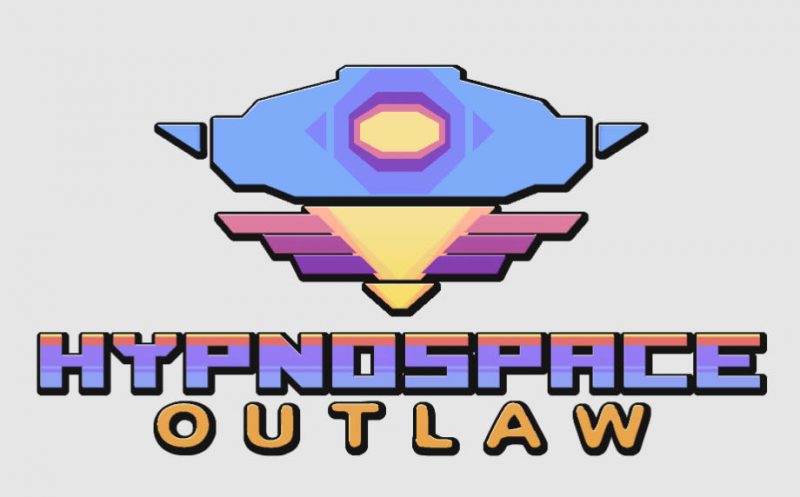 Hypnospace is an action-adventure, simulation, and surreal video game developed by Tundershoot. The story of the game is that the outlaws are out and trying to commit terrible jobs after the corporatocracy sleeps. Throughout the game, the player has to keep an eye on the message box. In addition to keeping an eye on the message box, the player has to watch for internet bullying, copyright infringement, and avoid viruses. While playing the game, the player has to complete a…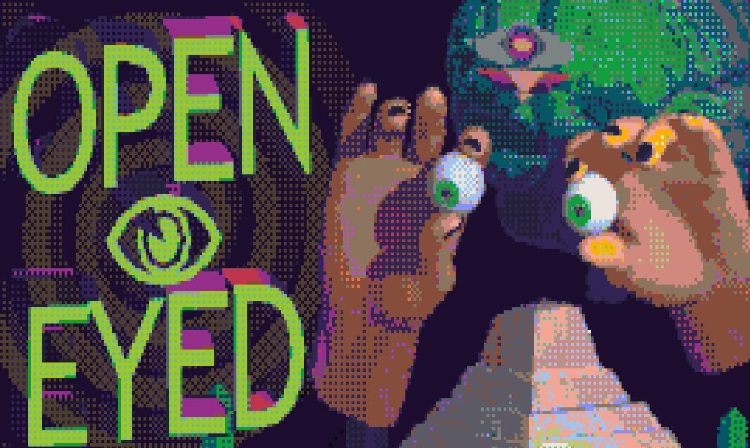 Hypnospace: Outlaw is an adventure, indie, puzzle, and mystery video game developed by Tendershoot, Michael Lasch, and ThatWhichls Media. The story of this game is that outlaws are committing terrible transgressions on virtual streets. Throughout this game, the player has to scour a wide variety of wonderful and weird websites. While playing the game, the player has to avoid viruses and keep an eye on the inbox. Moreover, the player has to watch out for internet bullying and copyright infringement.…
Booth: A Dystopian Adventure is an action-adventure, management, simulation, and mystery video game developed by Guanpeng Chen. The story of the game is that food sources are declining from the earth and getting food becomes extremely difficult. Due to this condition, the government starts distributing food with the inspection. This game is set in the early 21st century in a Booth in the city of Iden. Throughout the game, the player has to play the role of a food inspector…
Papers Please is an adventure and puzzle video game developed by 3909. This game is set in Arstotzka the fictional country in which the player has to get in the shoes of an immigration officer. Throughout the game, the main objective of the player is to stop the terrorists, criminals, and smugglers from entering the country. During the gameplay, the player has to check the documents of the people by using various tools. While playing the game, the player has…
Please Don't Touch Anything is an adventure and puzzle video game developed by forwardXp. In this game, the player has to scavenge the room, gather tools, and collect clues. Throughout the game, the player has to solve riddles to uncover screen events. In addition to solving riddles to uncover screen events, the player also has to solve puzzles This game has over 30 unique game endings which depend on the player's actions and choices. While playing the game, the player…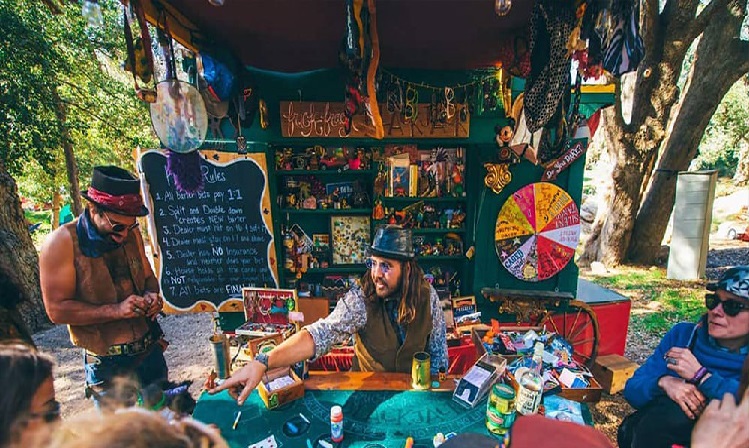 Frick Frack is an adventure, simulation, and role-playing video game developed by Weston Bell Geddes. Throughout the game, the player has to get in the shoes of an unemployed person who now gets a job for the fracking company. During the gameplay, the player has to dig deep and work from day to evening and earn money. While playing the game, the player has to maintain a balance between work and enjoyment. Throughout this game, the player has to make…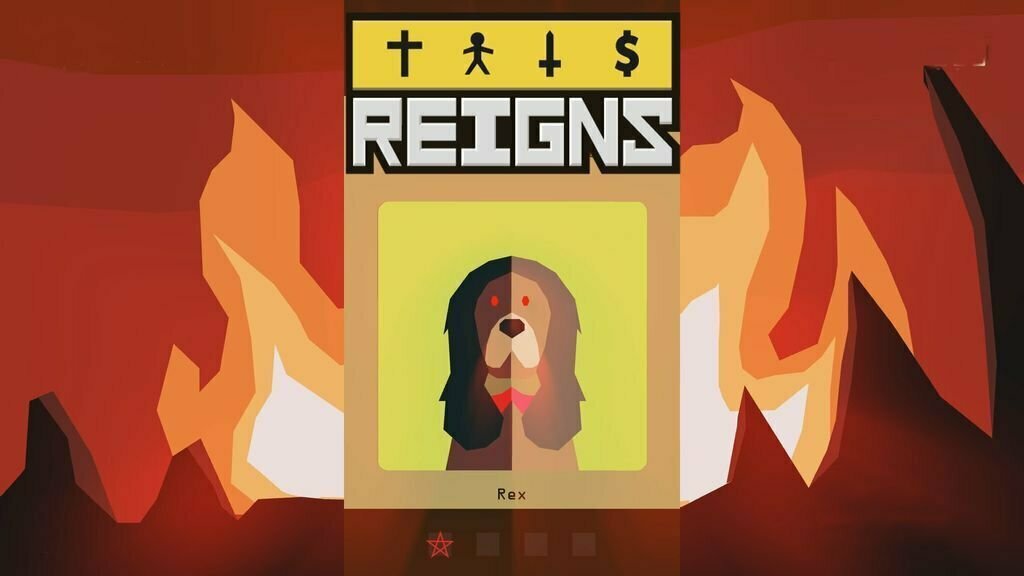 Reigns is a strategy, adventure, role-playing, and card video game developed by Nerial. This game is set in the Middle Ages, the player has to control a king. Throughout the game, the player has to rule over the kingdom by getting suggestions from his advisor. The acceptance and rejection of the suggestion have an effect on the kingdom. This kingdom consists of four pillars such as the church, people, wealth, and military. Furthermore, the game has various challenging levels and…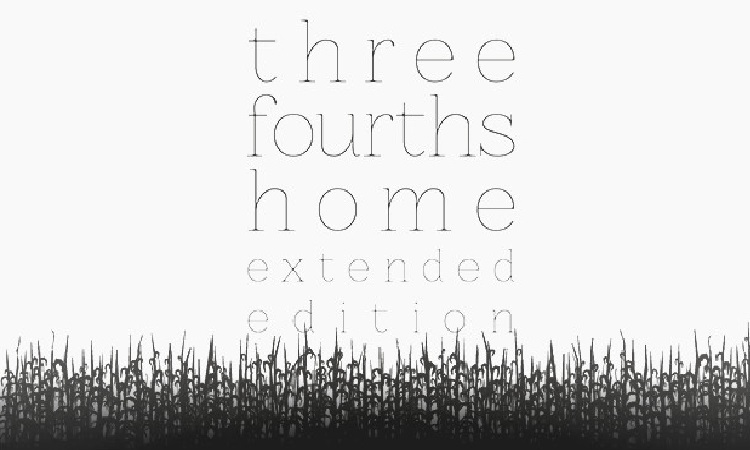 Three fourths home is an indie, adventure, and visual novel video game developed by Bracket Games. In this game, the player has to play the role of a Kelly-named female character. The story of the game is that the character drives a car during a massive storm from her grandparents' home to her parent's home. During driving she receives a call from her mother and she has to explore her conversation. This game depends on the dialogue choices and provides…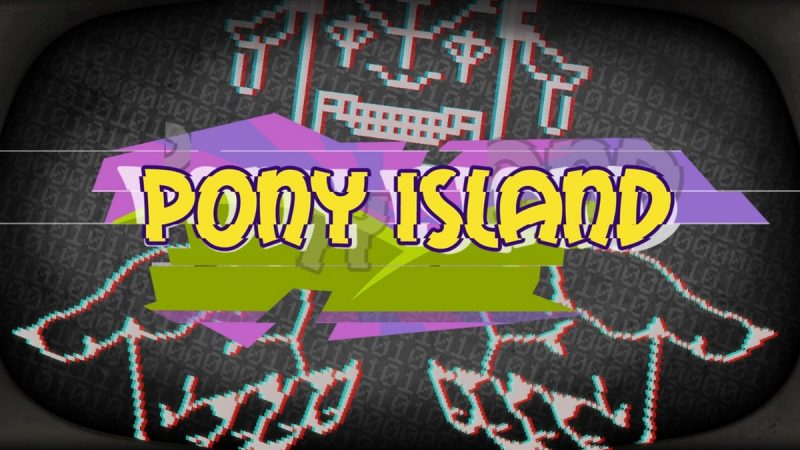 Pony Island is an action-adventure and psychological horror video game developed by Daniel Mullins Games. This game is set in a fictional land in which the player has to act as a Pony-named character. The story of the game is that a deadly creature is trying to claim the soul of the player. Throughout the game, the player has to reach the endpoint of the game and avoid all the traps. While playing the game the player has to defeat…
Beat Cop is an adventure, strategy, and puzzle video game developed by Pixel Crow. This game is set in beautiful New York City in which the player has to play the role of Jack Kelly. Throughout the game, the player has to serve as a former detective who has to uncover its secrets and explore its darkest corners. This game provides the player with a limited time to investigate the cases. While playing the game, the player has to interact…
The Detail is an action-adventure and interactive drama video game developed by Rival Games Ltd. This game is set in a fictional city in which the player has to play the role of Reginald Moore named investigator. During the gameplay, the main mission of the player is to look for a former CI member named Joseph Miller. Throughout the gameplay, the player has to examine crime scenes and gather items, and hints. The game provides the player with various weapons…
Silicon dreams is an action-adventure and visual novel video game developed by James Patton, Clockwork Bird. In this game, the player has to play the role of an investigator who has to investigate the robots and humans. While playing the game, the player has to monitor the emotions of interviewees like fear, joy, disgust, and sadness. Throughout the game, the life and death of depends on the orders of the player. This game comes with futuristic, visual-novel, experimental, and emotional…
The Republia Times is an adventure, management, puzzle, and role-playing video game developed by Lucas Pope. During the gameplay, the player has to play the role of editor. Throughout the game, the player has to work for the Times named newspaper where he is responsible for the story sections. While playing this game, the player has the authority to remove and add stories in the newspaper. This game has various levels in which the player has to complete various levels.…