Content Continues After Ad
Giftster is a shopping application and gift registry that enables users to create wishlists on different occasions and share them with friends, family, and loved ones. Create a private gift idea-sharing group, invite your family to join that group, and you can share your lists with the public. Everyone who has joined the group can view and shop each other's wishlist, and you can set gifts to be purchased or reserved after shopping to reduce duplication.
You can make a surprise and fun by hiding your gift status from the list maker and sharing it with other people. This process is as simple as making a list on a piece of paper, and you can rank gift ideas in 5 stars ranking system. Make public lists for persons who have not yet joined Giftster.
Content Continues After Ad
Features
Small Social Network
Create Wishlists
Fetch from any Shopping Store
Avoid Duplicate Gifts
Share Lists
Gift Exchange Group
Apps Like Giftster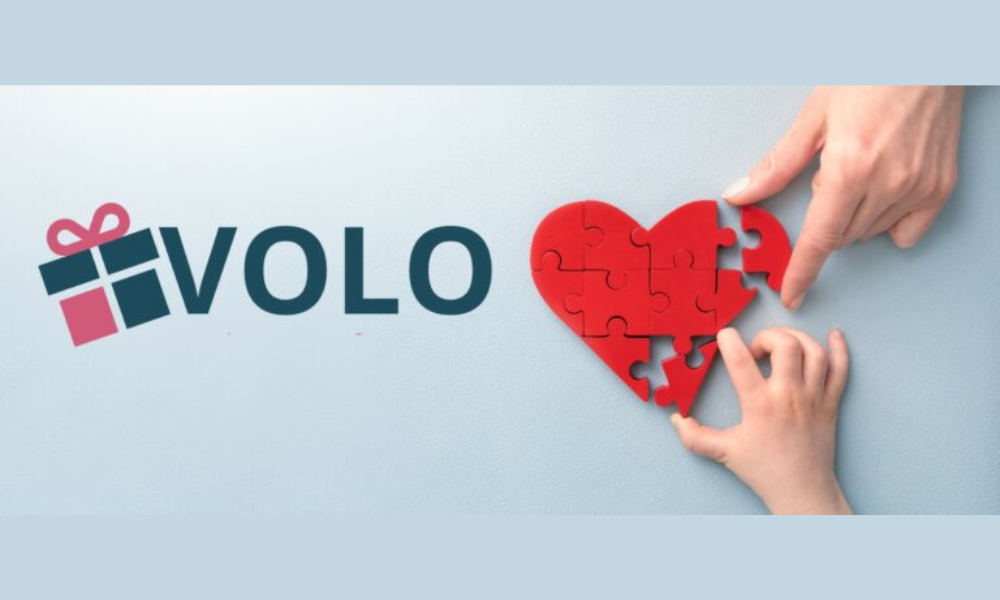 An application like Wishlistr is Volo wishlist, a gift list, gift registry, and shopping app that allows users to create wishlists, send links to their friends & family, and look forward to their favorite gifts. Create a wishlist, write down gift ideas, and share them with friends. Furthermore, you can easily add images, titles, and descriptions of various e-commerce stores to Fetch the product in each wishlist. With this application, you can write a letter to Santa and share it…
It's a similar application llike Wishlistr, Wishr - Wishlist / Gift Ideas is a wish sharing service that allows you to create a wishlist list, add your desires to it, and share it with friends and family. Set the privacy of your lists to the public, private, and shared, and you can collect gift ideas from shared wishlists. In shared wishlists, you can vote who gives which gift and what you want to give or take. Add details from every…
Content Continues After Ad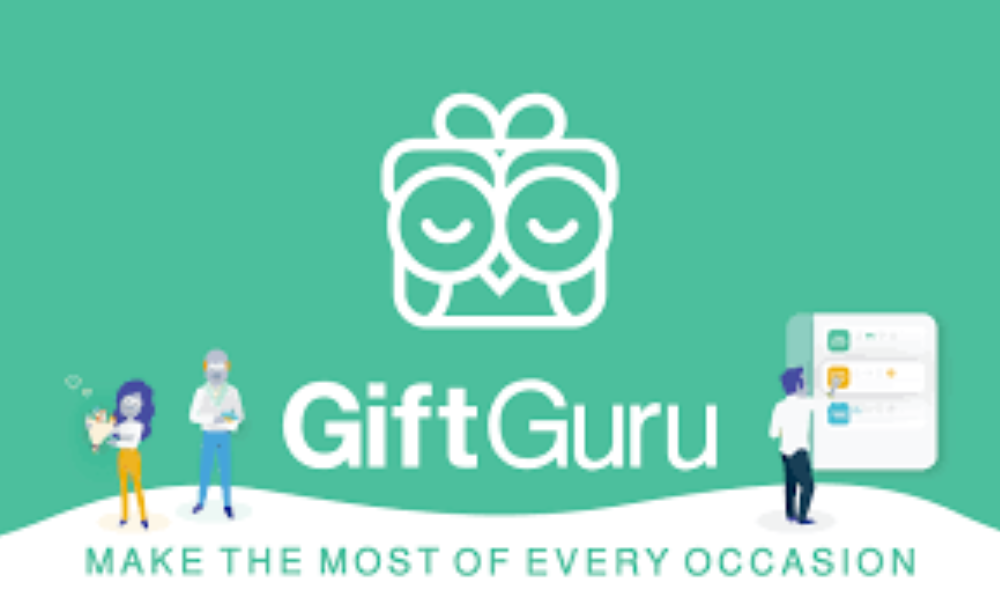 Content Continues After Ad
Make gift-giving procedure simple, fun and rock with the Gift Guru application with a gift calendar that simplifies aspects of exchanging gifts. This application saves events and occasions from a gifting calendar with recipients you celebrate and a plan to celebrate via flowers, gifts, or personal calls. You can also save birthdays and other events; the app will automatically send you reminders to celebrate or wish your loved ones. Furthermore, you can save gift ideas & discovery, history, and track…
Wishy.gift is an online wishlist and gift exchange platform founded by Bjorn Fjellstad & Daniel Skogly where you can create and share wishlists with your friends and family. It's a simple and privacy-focused platform that allows you to create as many lists as you want for any event like Christmas, birthday, engagement, wedding anniversary, and more. You can make private lists and keep them public to share with everyone, check gifts, and suggest more. The most extraordinary thing about this…
GiftsApp is one of the huge platforms for sending and receiving gifts that allows you to create wishlists or add items to them and send gifts from your favorite brands without any mailing address. GiftsApp: Send and receive gifts, flowers, and gift cards give you the capability to follow your favorite stores or brands, browse products and send gifts or gift cards. Check your friends' wishlist, choose a product, notify the recipient via greeting card, text, or video, and then…
Giftwhale – Create wonderful wish lists for any occasion is a wishlist sharing service that allows you to create beautiful wishlists to receive unique gifts. You can create a wishlist, and add a name, event date, photo, and a description to tell people about your function. And the gift you want to get from your favorite online stores with details and links to buy your desired product. Furthermore, you can see the wishlist and check which gifts are available; mark…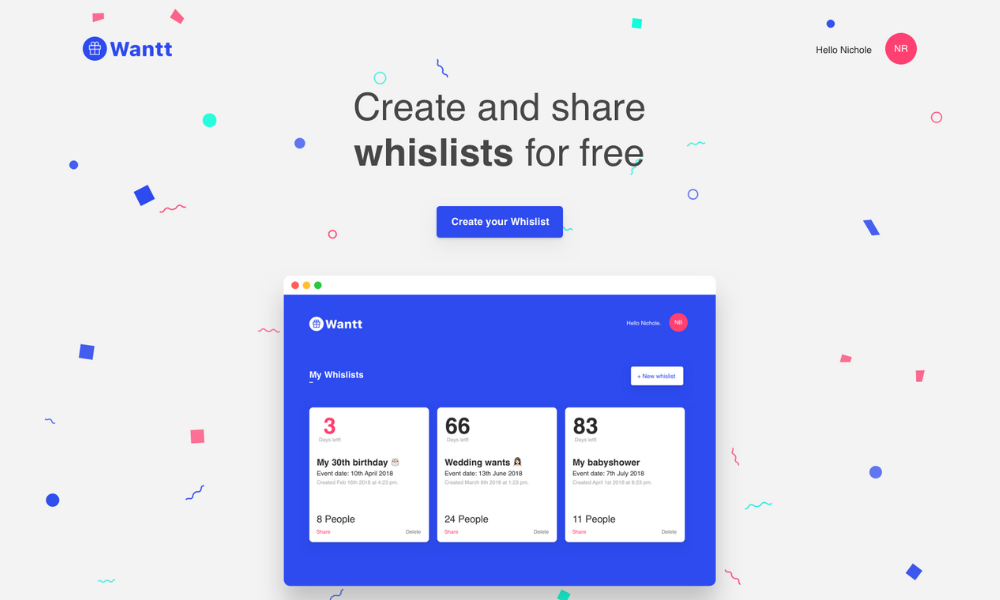 A similar Platform like Gift Guru is Wantt, which allows you to create wishlists and share them with your contact list and the public. Wantt provides a new way to plan your event and give or receive gifts of your desire. This application shows your list to all people and tracks what they buy for the list maker. Furthermore, Mark purchased or reserved the gift you want to give to avoid duplication. And these wishlists are very useful for weddings,…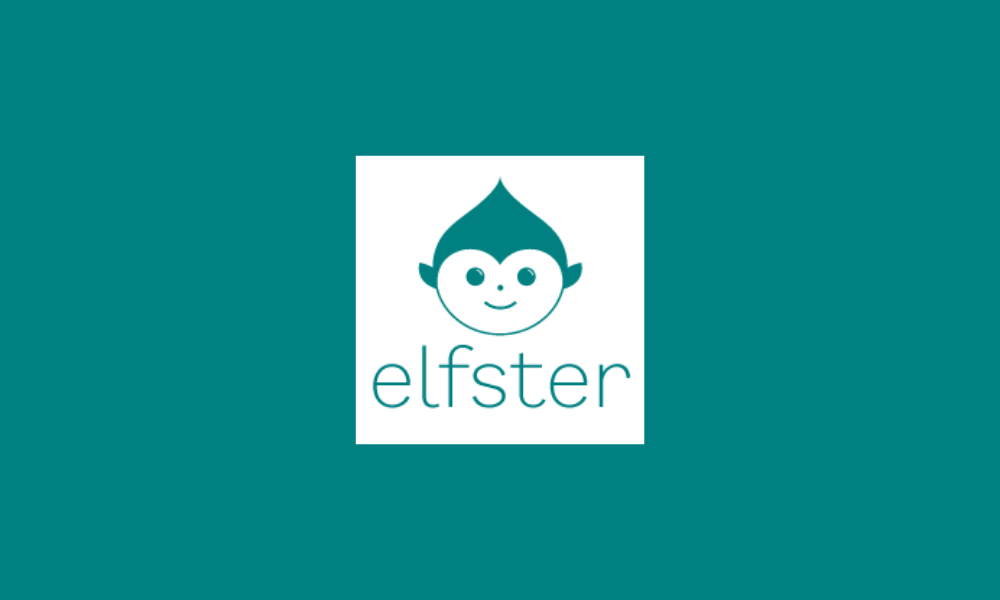 Elfster: The Secret Santa App is a wishlist sharing application that allows you to simplify your gift shopping experience, create wishlists, and celebrate special occasions with family. It's a gift exchange and Secret Santa generator application that helps you never run out of gift ideas, doing shopping easy all around the year. Elfster is a Secret Santa Generator, Wishlist creator, and gift exchange planner that makes management and shopping easy. You can create shared wish lists for different occasions and…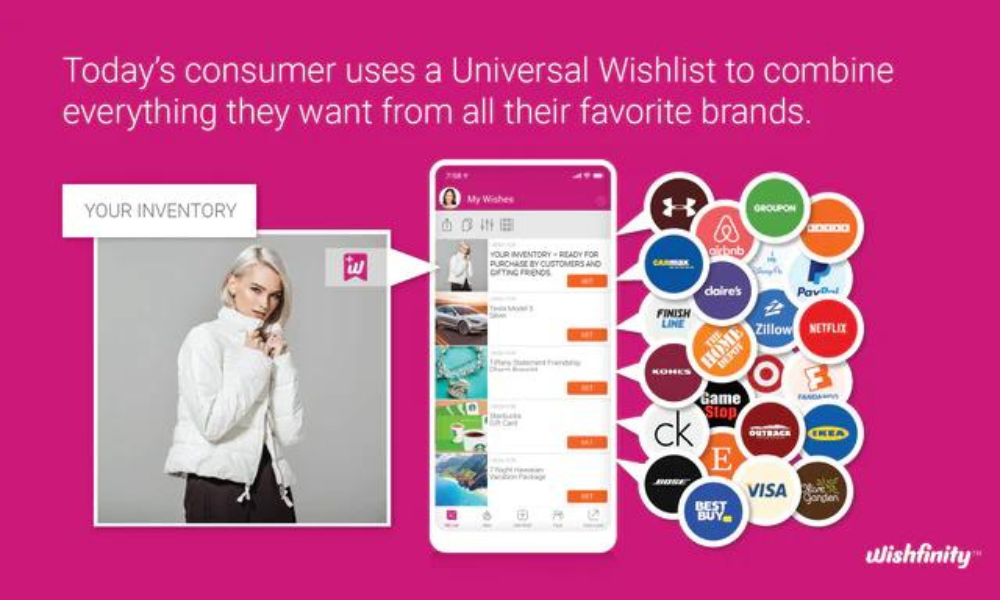 Wishfinity is a universal wishlist Application that allows its users to create, discover, save, share and get all their wishes to come true through presents of their desire. Wishfinity - Universal Wishlist, Virtual Mall, Social Gifting enables users to combine all wishes from their favorite retailer, brand, or online store in a single centralized Gift list, share with friends and family and reduce the fear of unwanted gifts. Wishfinity - Wishlist & Gifts is a universal registry where you can…
If you want to find the perfect gift for you, then tell the world what you desire with Wishlistr, a web-based application that allows you to create, organize and track things you want. Like other wishlist-sharing apps, Wishlistr made it easy for you to share your wishlist with your friends and family wherever you are. This application collects things from different stores in one place, organizes all the gifts into beautiful templates, adds images and links to the products, and…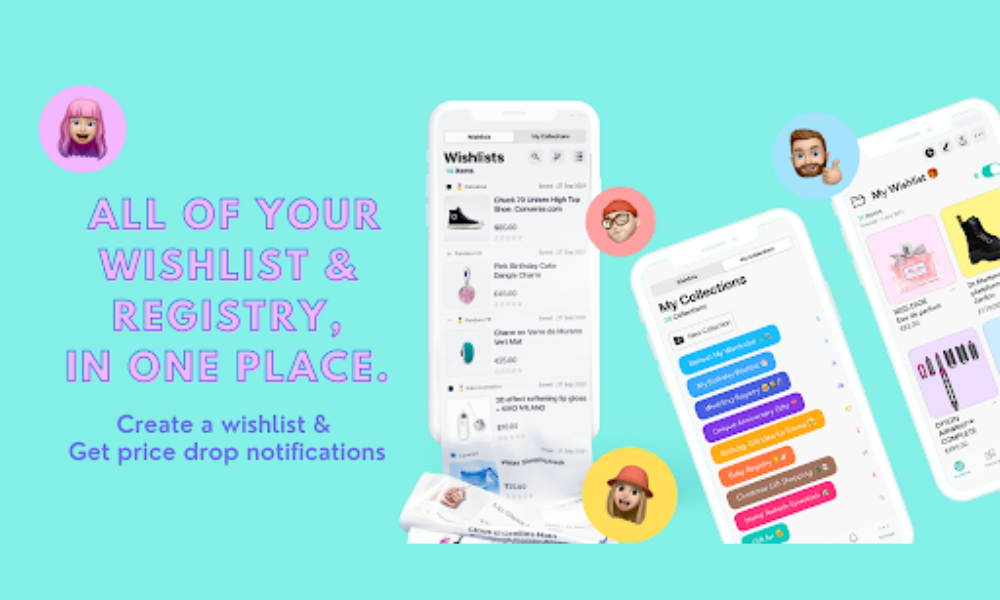 WISHUPON is a shopping and social gifting application that allows you to create wishlists and send gifts without the hassle of going to different stores, copying or sending links, and other tantrums. With WISHUPON – Shopping Wish List, create or share wish lists and save your favorite products from multiple online stores or brands in one place. You can save products from millions of online stores, so there is a sales alert when any price drop occurs that saves your…