Continue After Advertisement
Gamersaloon is a video game tournament platform with various kinds of games with multiple cash prizes. It is one of the top eSport games worldwide, and Gamersaloon allows users to play games from all over the world for cash prizes through multiple skill-based video games. Gamersaloon launches tournament games daily, and users can play games whenever they want to. Gamersaloon was established in 2006, and till now, Gamersaloon has awarded over 90 million dollars in cash prizes to their users.
Gamersaloon also provides live broadcasts and events to increase the gaming experience of the users. Gamersaloon provides quick notifications when new tournament games are updated.
Continue After Advertisement
Features
Cash prizes.

Mobile application.

Wide range of online games.

Multiple payment options.

Free account.
Pros
Easy access.

Users can play anywhere, anytime.

Source of online earning.
Cons
Entry fee for games.

Money lost after failing.

Limited payment options.
Gamersaloon Alternatives
FieWin is a leading online platform that allows its users to earn money by playing online games and contests. It offers an intuitive interface to navigate quickly and is available on multiple devices, including smartphones, Linux, Windows, Android, and others. FieWin is a gaming platform to earn counsel and bonuses that turn into cash rewards and provides a safe transaction method to keep your money safe. This platform also covers a range of games and has become popular worldwide popularity…
CashBox is an earning app developed by CashBox Limited. With the help of this app, people can earn extra cash in their spare time. In this app, users can play games and get real cash back for playing games. This app provides multiple mini-games of various categories for playing and earning cash. To earn from this app, you have to choose your desired game from all the available games. As the user plays games and make points in games he…
Continue After Advertisement
Continue After Advertisement
BtcDana: Making money online is a finance and lifestyle app developed by Forexdana Trading. The app provides people with various opportunities of earning money in the global market. This app comes with more than 30 trading assets like crude oil and gold. To earn money on this app, people have to choose one of the provided assets. It provides a demo account using which you can get a demo and learn how to trade the strategies. From this app, people…
PoEarn: Make 500 Dollars Daily is an entertainment and lifestyle app developed by Cronweb Solutions Private Limited. In this app, people can get rewards for performing different online tasks. The app provides you with money for spinning the wheel, clicking, and playing games. This app covers all the legit ptc and crypto sites for earning money. Moreover, the app users can invite their friends and family members for earning money. It provides people with cash rewards for referring and inviting…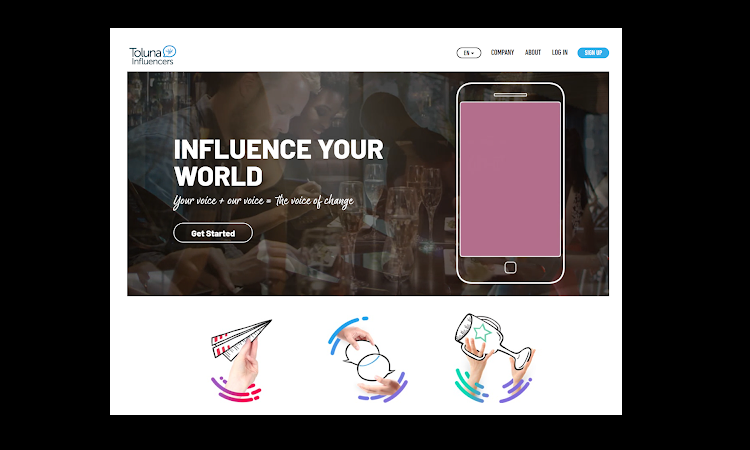 Toluna Influencers is a social and lifestyle app developed by Toluna Android App. In this app, you have to perform various activities and earn the rewards. The users of this app have to answer the daily surveys to get cool products, cash, and gift vouchers. On this app multiple influencers share their views about services of brands and about product. To get rewards on this app, you have to download the app and create an account. After creating an account,…
Tyr Rewards: Make Fast Money is an entertainment and earning app developed by Tyrads. On this app, people can earn side hustles by playing games. The app provides you with rewards for playing games which you can exchange for cash and other prizes. This app enables you to earn cash and rewards from anywhere. It provides its users with the most popular games like PUBG, Fortnite, Free Fire, and Mobile Legend. To get rewards on this app, people have to…
Money Well: Games for rewards is a lifestyle and earning app developed by Money Well. On this app, people can get tickets by playing games which they can exchange with gift cards. You can exchange these your collected tickets for Nintendo vouchers, Amazon gift cards, Google Play Store coupons, PSN cards, and PayPal money. In this app, the player can play games of various categories like strategy, casual, arcade, and adventure. For earning money, people have to choose and play…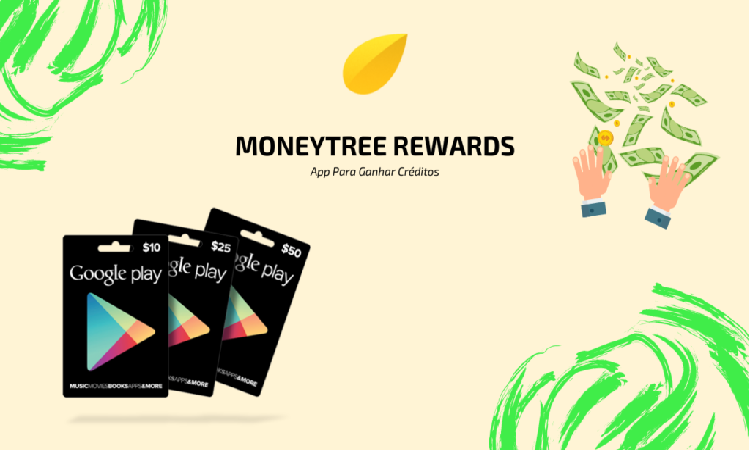 MoneyTree Rewards: Earn Money is a lifestyle and earning app developed by Ark Software Technologies. With the help of this app, people can get online vouchers, earn money, and gift cards. To earn money and get gift cards, you have to answer surveys, play games, and download new apps. In addition to answering the surveys, playing games, and downloading new apps, the app also provides you with rewards for watching TV. Moreover, the app users can earn money while sleeping…
Rewardy: Money Paid Surveys: this is a lifestyle and earning app developed by AppsLAB. With the help of this app, people can earn extra cash rewards and increase the balance of their Paypal account. To earn cash rewards on this app, you have to perform various tasks. The tasks available to get cash include filling in paid surveys and playing free video games. In addition to filling out paid surveys and playing video games, the app also provides you with…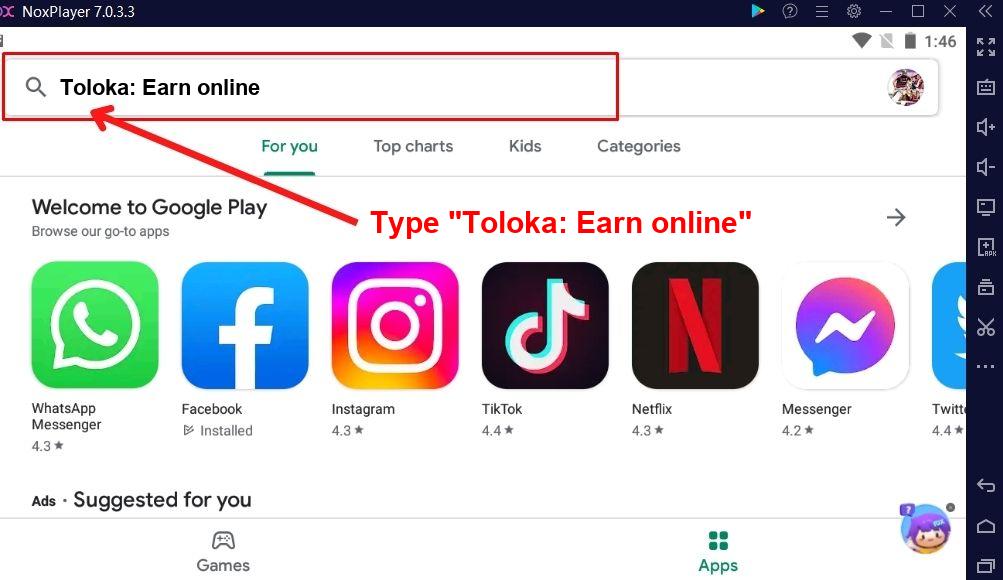 Toloka: Earn online is an online earning and lifestyle app developed by Intertech Services AG. On this app, you can earn money by completing multiple simple tasks which do not require any special knowledge. The users can check the accuracy of the map and evaluate the web page content with this app for earning money. Before working on this app, the people have to choose their desired task from all the available tasks. After completing your selected task, you can…
Share Products and Make Money is a shopping and earning app developed by eSavvy. In this app, you can earn money by sharing the products and deals with global brands with your followers. This app enables people to earn money by promoting and selling the products of global brands. The users of this app can earn money, increase their social influence, and help people in shopping. On this app, people are capable to sell products of different categories like electronics,…
Make Money: Real Cash App is a lifestyle, business, and commerce app developed by Mobile Media Labs FZ-LLC. In this app, the user can earn real money by watching paid surveys. In addition to watching the paid surveys, you can also earn on this app by playing multiple games. All the money earned on this app is received by the user via PayPal. To earn money on this app, you have to open the app and see all the available…
Premise: Earn Money for Tasks is a lifestyle and earning app developed by Premise. On this app, people can earn money from their homes by completing multiple tasks. The app provides you with cash for sharing local information and taking surveys. To earn rewards, you have to explore the city and answer local questions. Moreover, on this app, people can earn money by taking and sharing photos of their city. In addition to sharing the photos of their city, you…
Make Money: Cash Earning App is a lifestyle and earning app developed by TV-TWO GmbH. This app provides its users with daily cash rewards for completing various activities. To earn money from this app, people must perform testing services and give their opinion. In addition to performing testing services and giving their opinion, you must complete surveys and try free apps. The app provides cash rewards to its users through referral programs and inviting friends. To invite a friend, you…
Boomco: Learn to Earn is a communication and earning app developed by boomco. In this app, you can earn cash by learning a new language. The users of this app can test their knowledge in assessment tests. Using this app, people can learn grammar and vocabulary by taking daily quizzes. Using this app, you can finish a lesson in 5 minutes and answer its questions. Moreover, this app has a ranking system so it increases your ranks on a ladder…