Continue After Advertisement
EarthDesk is a Time and Mapping Software created by Xeric Design that provides a distinctive and engaging method to stay informed about the planet's dynamic aspects, such as current cloud cover, city lights, and more. Using it, you can change the desktop background on your computer into a lively and eye-catching depiction of the state of the planet. To give up-to-date information on the planet's condition, EarthDesk interfaces with several data sources.
This includes cloud cover information, updated frequently to offer you a precise picture of cloud patterns worldwide.
Continue After Advertisement
Features
Provides Four Beautiful Resolution Maps.
Twelve Map Projections and a Globe.
Full Multiple Monitor Support on all Screens.
Accurate Lighting of the Sun, Moon, and City.
Pros
Beautiful Maps
Weather Patterns
Dynamic Map
Map Projections
Real-Time Integration
Cons
Controls Functioning Issue
No Screen Saver
Broken Update
Similar to EarthDesk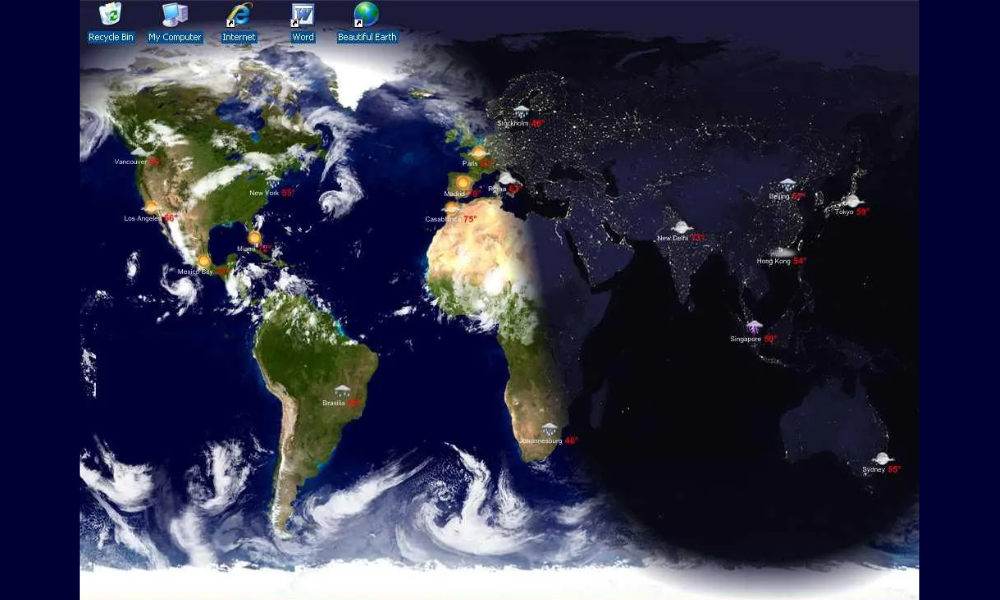 Living Earth Desktop is a Wallpaper and Screen Saver Platform founded by GimmeGoody that enables users to view the planet in real-time on an interactive map. It displays a map of the Earth with real-time cloud changes, time zones for selected cities, and weather information for all cities worldwide. The map can be wallpapered with the same features as the default screensaver. Moreover, you can customize several elements from the settings dialog, such as changing the Earth background, viewing your…
LeafletDesktop is an open-source Mappin Tool created by Peter Burk to bring interactive mapping capabilities to desktop environments. The Platform gives users a dynamic and feature-rich map experience on their desktop screens. Using it, users can easily explore geographic information by zooming, panning, and navigating through maps. Furthermore, the application sets the desktop picture after loading an HTML page in a hidden window and saving it as an image. Features Visualization of Different Types of Data. Overlay Various Layers on…
Continue After Advertisement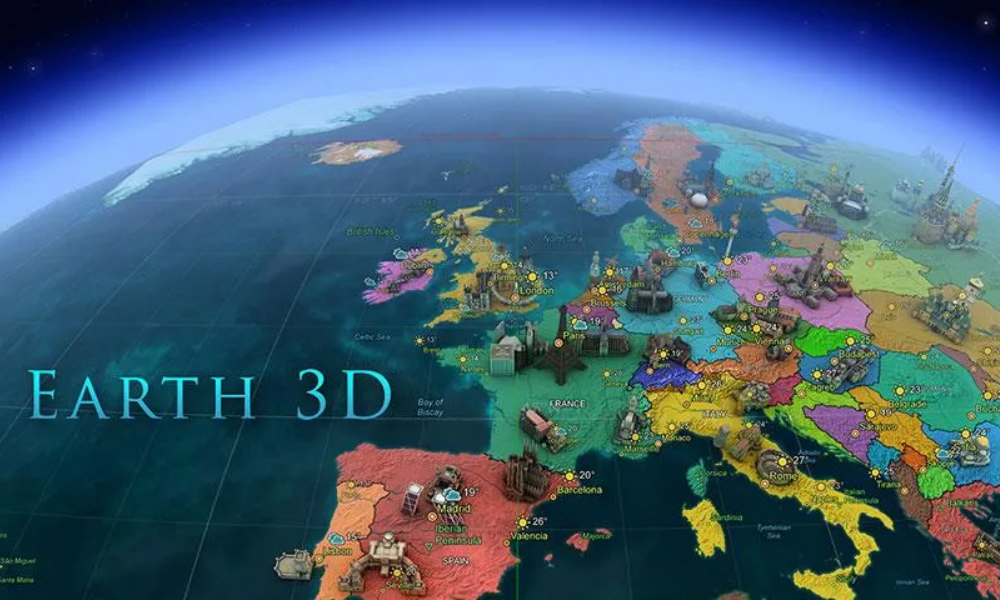 Continue After Advertisement
Earth 3D is a Wallpaper and Screen Saver platform developed by 3Planesoft that allows users to explore our globe's geography, landmarks, and natural wonders in incredibly detailed 3D space. Using it, you can transform how we view the planet by showing us a dynamic and beautiful picture of its many regions. Earth 3D is all about unique, vibrant graphics, a user-friendly interface, and precise information. It contains fascinating facts about our planet's nature, the world's wonders, and human accomplishments. Features…
Living Earth is a versatile Clock and Weather App developed by Radiantlabs LLC that seamlessly combines real-time weather updates with a dynamic representation of Earth's day-night cycle. Using it, you can simultaneously view our planet's spectacular live 3D recreation, complete with global weather, predictions, and world time for all major cities. It's a visually captivating platform that gives users a thorough tool for monitoring weather patterns worldwide and offers an immersive view of the planet's lighting patterns. Features Real-time Satellite…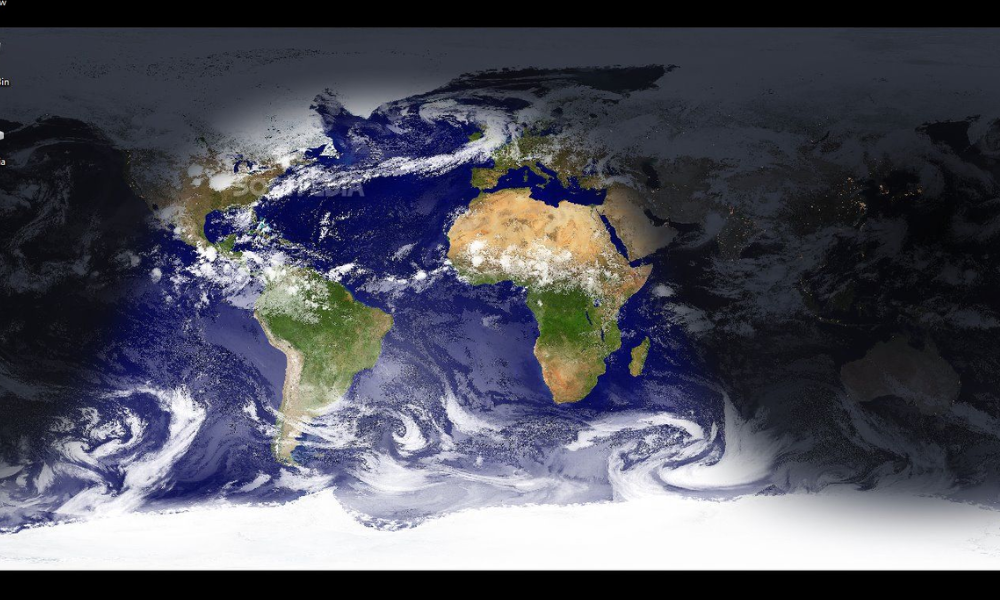 EarthView is a Weather Forecasting Platform, Dynamic Desktop Wallpaper, and an engaging program founded by DeskSoft that uses gorgeous, constantly changing desktop wallpapers to bring the beauty of our planet right to your computer screen. It also provides an immersive experience by displaying high-resolution photographs of Earth from various angles, including its landscapes, cityscapes, and natural wonders. Using it, you can create vibrant, high-resolution photos for any screen resolution, even ones greater than 2560x1600. Features View Maps of the World,…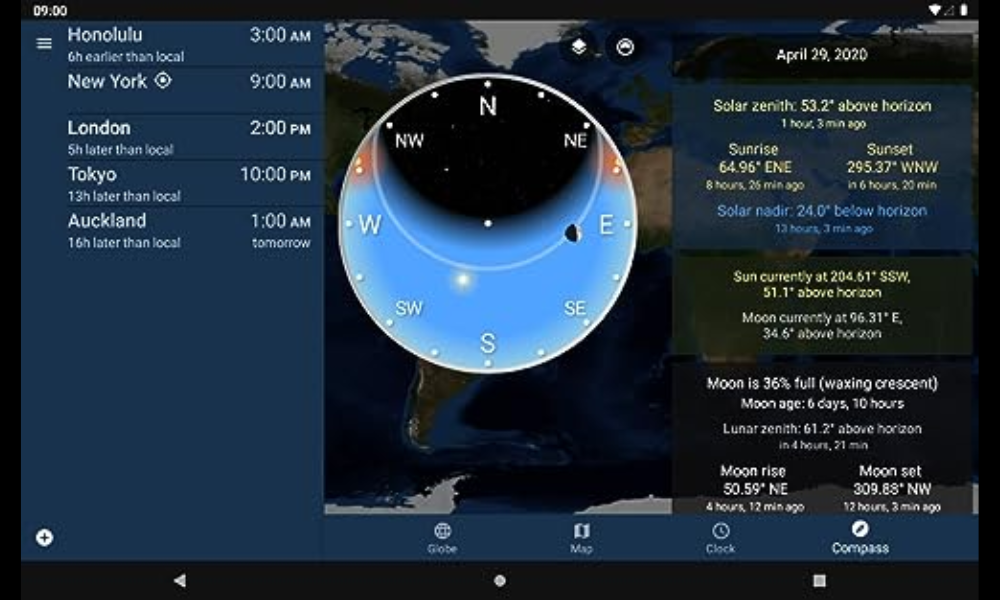 TerraTime is a Weather Forecasting Tool that lets users view animated maps and globes showing day and night, clouds, seasons, sun, moon, and much more. TerraTime is a beautiful smartphone application that offers a captivating visual representation of Earth's illumination patterns while neatly addressing the difficulties of keeping track of time in various locations throughout the planet. Moreover, the live wallpapers and widgets beautify your home screen while the day/night clock records the moon's phases, sunrise, sunset, and transit timings.…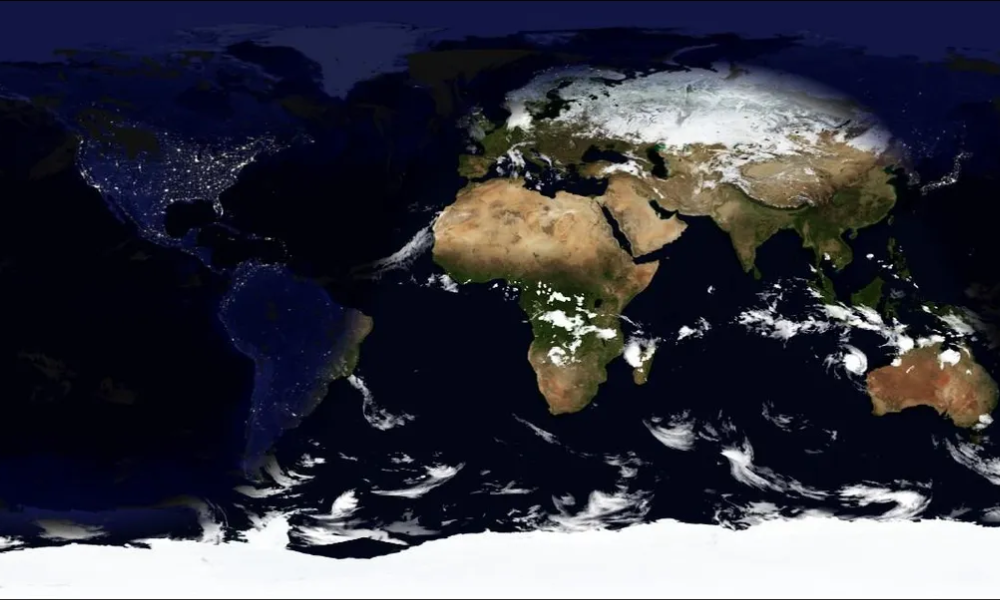 Desktop Earth is a cutting-edge Wallpaper Generator that turns your computer screen into a mesmerizing window into the beauty and vitality of our planet. Using it, you can produce a precise, high-resolution image of the Earth based on Earth's City Lights and NASA's Blue Marble Next. Furthermore, each moment provides a fresh viewpoint, whether the softly shifting clouds over the seas or the change from day to night across continents. Features Easy Wallpaper Generator of Earth. Real-time Weather-based Distinctive Wallpapers.…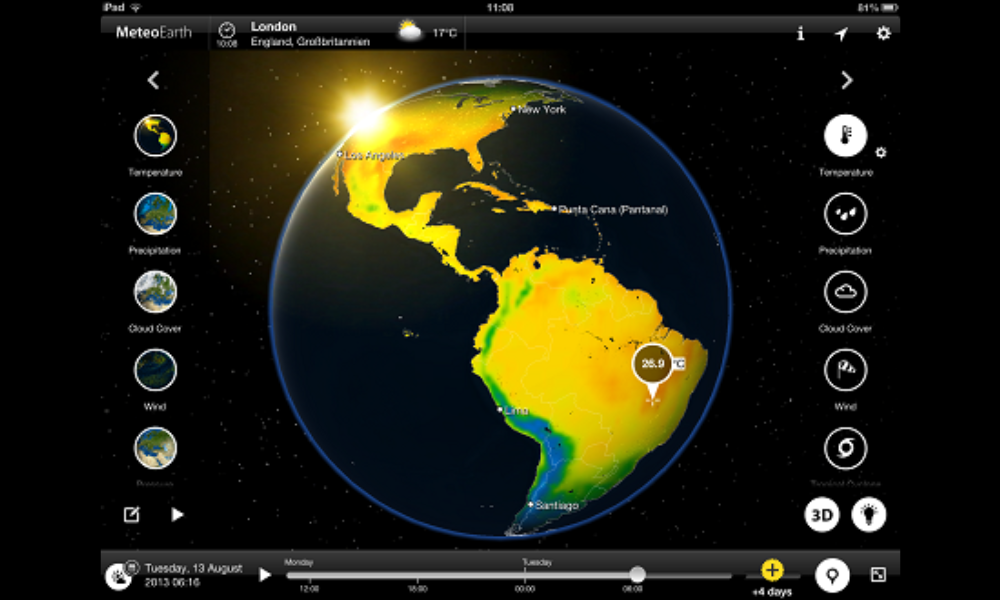 MeteoEarth is a Weather Reading Tool Developed by MeteoGroup, a renowned weather forecasting and technology company that provides users an engaging and interactive way to learn about Earth's geography and weather patterns. MeteoEarth offers a distinctive fusion of scientific data and aesthetics, making it a priceless resource for amateur users and professionals in various sectors. Furthermore, it uses satellite data and sophisticated meteorological algorithms to produce aesthetically stunning, real-time visualizations of weather patterns worldwide. Features Explore Previous and Predicted Weather…
Xplanet deals with a captivating solar system simulator that crafts high-resolution images of planets and other astronomical bodies. It harnesses data from NASA missions and telescopic observations, building realistic and intricate visual representations. Users have the autonomy to modify several parameters, such as the viewing angle, time, and overlay data, to customize the output. Seamlessly blending the realms of astronomy and computer graphics, Xplanet stands as an immersive and educational instrument for space enthusiasts, highlighting the power of technology in…
Xplanetfx is a Desktop Wallpaper that is an easy-to-use software that allows users to configure, execute, or daemonize xplanet with the ability to produce desktop wallpapers of the earth. Using it, users can set hypnotic pictures of planets, moons, and other heavenly bodies as their desktop wallpaper. Furthermore, planets, moons, stars, galaxies, and other astronomical objects may be depicted in these illustrations, and you can set them as wallpapers. Moreover, the project uses actual astronomical data and photos to produce…