Dota 2 brings the Multiplayer Online Battle Arena genre for hardcore gamers and allows them to compete against each other for glory. Both single and multiplayer are featured by Valve Corporation. It serves as the stand-alone sequel to DOTA (Defense of the Ancients), which was the created mode for Warcraft III: Reign of Chaos.
The game is played in multiple matches between two teams, containing up to five players, known as a "Hero", who have unique play style and abilities. Both teams are fighting against each other to destroy a massive structure protected by against team called "Ancient" while protecting their own. The players control the game using standard RTS controls and played from a 3D isometric perspective.
If you're a fan of the MOBA genre and searching for "Alternatives to DOTA" then you should try this list of games based on Dota 2's gameplay, genres, and environment.
Similar Games to Dota 2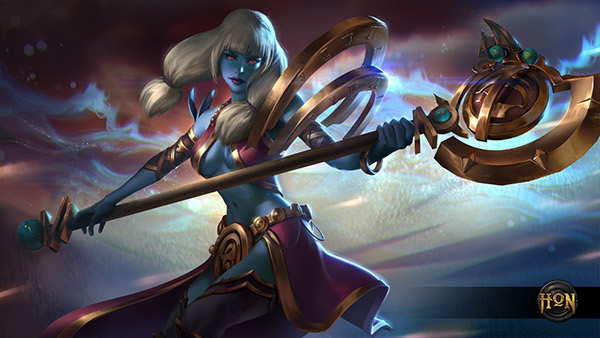 Heroes of Newerth (known as HoN) is a MOBA video game offered by S2 Games for Windows, Linux, and Mac OS. The idea of the game was taken from the Defense of the Ancients and Warcraft III: The Frozen Throne. The game centers on two teams such as the Hellbourne and Legion, fighting against each other to take control bases of each other. Both teams are placed at the opposite corner of the map. The base contains creep spawn, hero…
Arena of Heroes is a Multiplayer Online Battle game like Dota 2, in which the player controls a team of five four characters known as Guardian, into the combat to destroy the foes Structure. Instead of using reaction-based gameplay, Arena of Heroes features a turn-based combat system creating a unique experience for the hardcore fans of the MOBA Genre. Up to 12 playable guardians with unique abilities are included in the game. The game features demo options and lets the…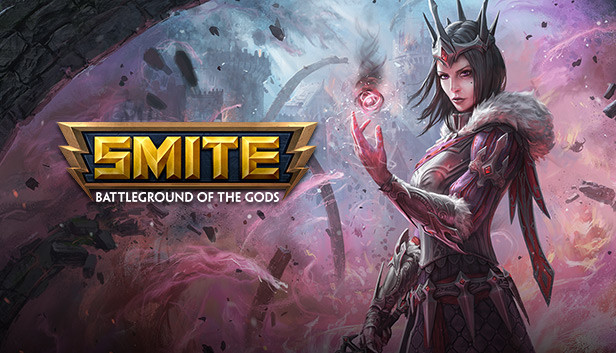 Smite is a Multiplayer Online Battle Arena video game played from a third-person perspective developed by Hi-Rez Studios. In the game, the player controls the lords, mythological or goddess as playable characters to participate in team-based combat, using tactical and abilities against opposing teams controlled by NPCs or another player around the world. The game both PvP (Player vs. Player), and PvE (Player vs. Environment) modes, playable characters, a variety of scenes with multiple tournaments. Check out the MOBA game…
Vainglory is an amazing version of the PC-based Multiplayer Online Battle Arena genre, revolving around two opposing teams of three characters fight to destroy bases of each other to take control of the path between bases. In the game, bases are guarded by AI enemy creatures and the player has to control points that supply the resources. It is a MOBA game in the style of famous games such as League of Legends and Dota 2 produced for tablets and…
Fates Forever is a fantastic game in the popular list of Top 10 Games Like Dota 2. The game takes the player in the fictional environment, where two powerful factions are battling against each other to take over the environment. Up to 10 playable characters are launched in the game with at least 4 heroes are planned for its post-release. Each character has some unique abilities that make the play style unique to each character. Fates Forever and its communities…
The Witcher: Battle Arena is a F2P, Multiplayer Online Battle Arena (MOBA) video game released by CD Projekt Red. The game's settings take place in the Universe of The Witcher, and revolves around multiple matches between two different teams, each team contains up to eight players each with three unique skills. Players can unlock further content using microtransactions. Players need to choose their characters, interact with others to create a guild and pit against opposing teams, and defend their bases…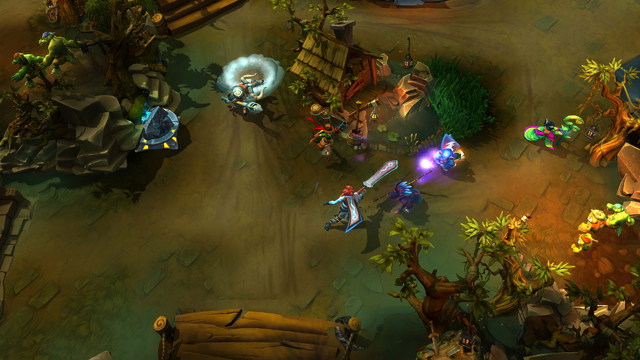 Strife is a MOBA (Multiplayer Online Battle Arena) video game, released by S2 Games. It is the 2nd MOBA game targeted to the more player base than Heroes of Newerth, combines different elements that center on reducing the toxicity and persisting mechanics out of the Arena, including crafting and pets. It revolving around two teams, and both teams are placed at opposite corners of the map. Their bases contain one structure, three generators, creep spawn points, and hero spawning tools.…
Heroes of the Storm is a popular Multiplayer Online Battle Arena video game and focuses on players, who are interesting in MOBA games. The game borrows the famous heroes from Warcraft, The Lost Vikings, StarCraft, Diablo, and Overwatch. It uses both freemium and F2P (free-to-play) models and revolves around RTS (Real-time Strategy) elements. Heroes of the Storm centers on online 5 vs. 5 matches and enables the players to select from different modes, which include playing against other players from…
Battleborn released in 2017, is an online, first-person shooter, and multiplayer game by Gearbox Software and 2K Games. It is a shooter game with MOBA (Multiplayer Online Battle Arena) elements. Choose one of many pre-designed heroes with different skills and attacks, and take part in either co-op, competitive, and single-player matches with other players from across the world. During battles, players earn experience points to advance their teams along the tree, choosing from one of two new abilities and enables…
League of Legends (also called LoL) is a MOBA game designed for Microsoft Windows and Mac OS by Riot Games. The game centers on the freemium model and supported microtransactions, inspired by the popular MOBA's game Defense of the Ancients, Warcraft III: The Frozen Throne mod. The players take on the role of the unseen summoner, controlling a champion with specific abilities and fight against a team controlled by other players from around the globe. To destroy teams, the players…