Continue After Advertisement
Deadlink is an action, shooter, and FPS video game developed by Gruby Entertainment. In this game, the player has to serve as a member of the Corporate Security Agency. Throughout this game, the player has to ensure the security of the shady deals of corporations. During the gameplay, you have to control the combat shell and equip it with powerful weapons.
While playing the game, the player has to participate in shooting and shoot your foes from a distance. Furthermore, the game comes in first-person perspective so the player can play with a first-person point of view. This game supports single-player mode so the player has to play this game alone.
Continue After Advertisement
Features
Ensure the security of the shady deals of corporations
Control the combat shell
Equip the shell with weapons
Participate in shooting
Comes in first-person perspective
Pros
Lots of customization
Fast-paced game
Incredible fun game
Provides rewards
Interesting mechanics
Addicting gameplay
Cons
Worst replayability
Lack of variety
Supports single-player mode
Similar Games To Deadlink
New Blood Interactive created the video game ULTRAKILL. It has action, shooting, skill, single-player, and multiplayer modes. The whole campaign is broken into levels where the player controls a machine to fight demons, zombies, and other machines. The player can choose from many different kinds of guns, such as a revolver, shotgun, nail gun, rail cannon, and even an arm with more than one gun. If the player finishes a level, he will get a letter grade between D and…
GTTOD: Get To The Orange Door is a paid action-adventure and shooting video game developed by Andrew Smith. This game is set in an 80's-inspired retro-futurist world in which the player has to play the role of a shooter. Throughout this game, the player has to run, dash, clamber, and slide in all the levels. The game has almost 30 levels, and all these levels are full of multiple challenges. Furthermore, this game has multiple modes, including quick and alternative…
Continue After Advertisement
Continue After Advertisement
Ghostrunner is a paid action-adventure, fighting, and combat video game developed by One More Level. The story of the game revolves around the world which is ended but its inhabitants are yet fighting for their survival. In this game, the last shelter left for humanity is Dharma Tower which the player has to climb for his survival. In addition to surviving, the player also has to challenge the key master and take revenge on him. Furthermore, the player has to…
FrostRunner is a paid action, parkour, and first-person perspective video game developed by Think Arcade. This game takes place in a fantasy world and snowy environment. In this game, the player has to complete platforming challenges before the end of provided time. This game has up to thirty-six levels which the player has to complete using his skills. It is an open-world game so the player can freely explore the whole game world. The game has many scattered crystals and…
DeadCore is a paid action-adventure, puzzle, and shooting video game developed by 5 Bits Games. In this game, the player has to play the role of a character who has to engage himself in an FPS experience. According to the story of the game, the player has lost his memory. This game enables the player to explore the game world for finding his identity. While playing the game, the player has to face environmental difficulties and solve them with their…
Exertus is a paid action, parkour, and first-person perspective video game developed by Loneminded. In this game, the player has to get from point A to B by using an off-path and beaten path environment. This game provides the player with a fluid movement set for getting from one point to another. The game has almost 42 semi-linear levels and all these levels are full of challenges. Furthermore, this game supports both single-player and multiplayer modes so the player can…
Impulsion is a paid action, indie, and sci-fi video game developed by Driving Force Games. It is a fast-paced game in which the player has to play with his reflexes and nerves. In this game, the players have to face obstacles using two times distorting guns. This game has almost 25 levels and all these levels are full of challenges. The game supports a competitive mode so the players can compete with their friends and other online gamers. It is…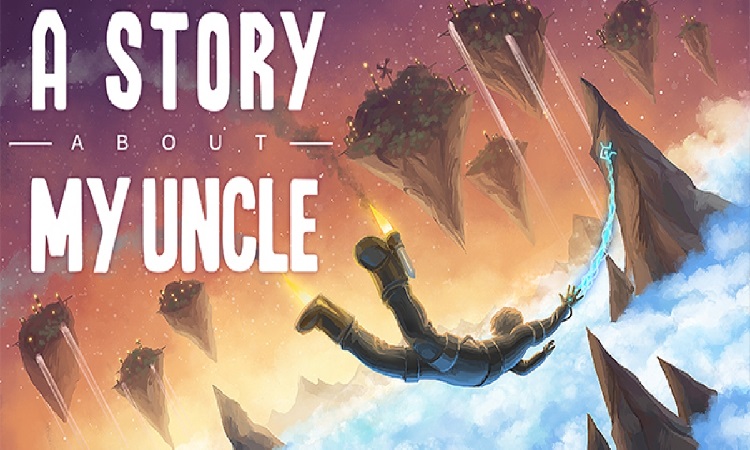 A Story About My Uncle is a paid adventure, parkour, first-person perspective video game developed by Gone North Games. The story of this game is about a boy who is in search of his uncle. While searching for his uncle, the boy reaches in the strange world that he couldn't imagine ever. In this game, the father is telling his childhood adventure story to his daughter. The game enables the player to explore the whole world and the player interacts…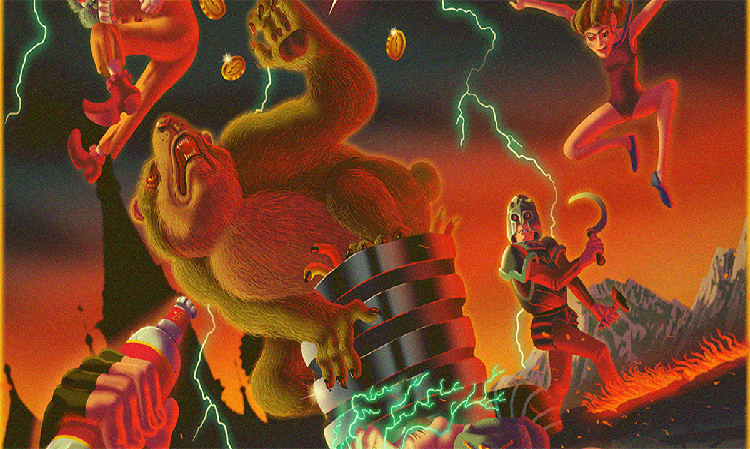 Jumps is a paid action-adventure and racing video game developed by Timothy Vincent. In this game, the players have to control a vehicle and face various difficulties. It is an open-world game so the players can explore the game world from the first-person perspective. This game has multiple levels and the players have to complete each level in a limited time. To solve these levels with success, the players require proper jumping skills and timings. Furthermore, this game enables its…
A Boy's Journey is a paid runner, Parkour, and a fast-paced video game developed by Andy Gruning. In this game, the player has to find new ways for reaching his goal. This game has multiple levels and the game enables the players to create a new level. All the levels provided by this game are full of various challenges. The game has almost 5 different worlds with amazing themes for the player. Furthermore, this game supports random mode and story…
Celaria is a paid racing, indie, simulation, and first-person perspective video game developed by Lewa. In this game, the players can sprint towards the clock using parkour-based abilities. This game has various levels in which the players can fight against other gamers and enhance their fighting performances. In addition to enhancing fighting performances, the players can also improve their shooting skills. It is an open-world game so the player can freely explore the whole game world. The game has online…
Neon White is a paid action-adventure, shooter, and first-person perspective video game developed by Angel Matrix. In this game, the player has to play the role of a character White who is an assassin from Hell. The mission of the player is to compete with other demons for getting a chance to permanently live in heaven. This game enables the player to collect soul cards and discord them for using various movement abilities. Furthermore, the player can uncover heaven's mysteries…
RUNR END is a paid adventure, parkour, and exploration video game developed by Attila I. Hajnes. This game takes place in a dreamish world in which the player has to make precise jumps and pull cool movements. The player has to pay attention to the game world for discovering secrets. It is an open-world game so the player can explore the game world from the first-person perspective. The game supports single-player mode so the player can play this game alone.…