Continue After Advertisement
Dakboard is a versatile digital display and intelligent wall calendar, capable of customization to suit individual user needs. It facilitates seamless integration with various services, including Google Calendar, weather updates, photos, and to-do lists, creating a comprehensive personal information center.
With the ability to display on any screen, the platform is suitable for home and office environments. Moreover, Dakboard also operates as a digital assistant, organizing digital life in a visually appealing and intuitive format. It has an elegant design and straightforward setup process, making it a practical tool and a stylish addition to any space so that a beginner even utilize its services without any difficulties.
Continue After Advertisement
Features
Photo display from various sources
It can be used on multiple screen sizes
Allows customization of display layout
Digital display for calendar, weather, & news
Supports integration with many online services
Pros
Integrates with apps
Photo display option
Weather forecast feature
Schedule management tool
Customizable digital display
Cons
Paid premium features
Requires account setup
Limited free customization
Similar to Dakboard
ScreenScape indicates "One of the World's easiest digital signage solutions." This platform is designed to engage your audience with a better solution. Moreover, it is easy to save both your time and money to manage your business with the help of this platform. In addition to more about ScreenScape, one can operate this platform with a single click with a good internet connection. Furthermore, it helps you to improve your communication level with your customers. ScreenScape often offers Wi-Fi marketing…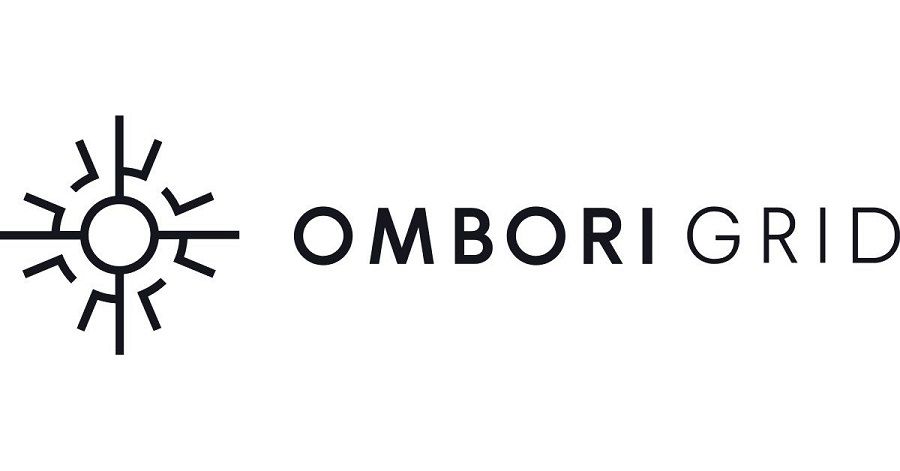 Ombori Grid is a Saas-based website that refers you to convert digital into small stores. The primary purpose of this platform is to manage your business. Furthermore, with the help of this software, you can quickly transfer your business into digital form. In addition to more about Ombori Grid, users can save time and money by using this software. It often increases revenue, satisfaction, and more. Ombori Grid is easy to operate with a good internet connection as it offers…
Continue After Advertisement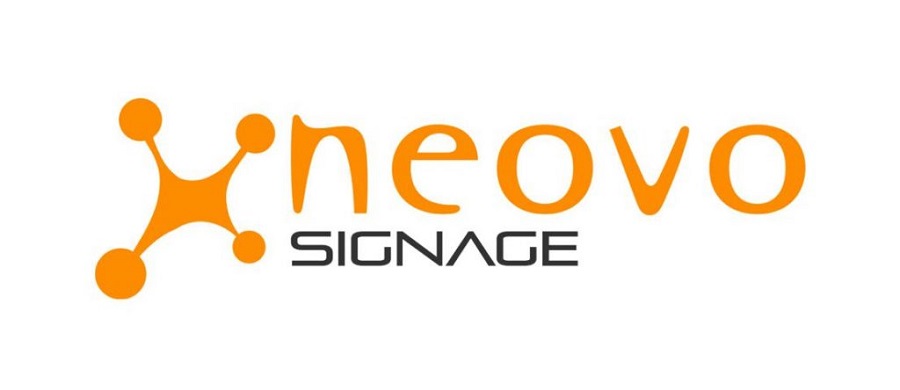 Continue After Advertisement
Neovo Signage is cloud-based software that refers to your digital signage solutions. With the help of this software, one can easily manage their business. Moreover, users can save time and money with this software. In addition to more about Neovo Signage, it gives you nonstop cloud digital solutions. It offers high-grade security and 20+ real-time applications to select and use. Neovo Signage allows its users to create, manage and publish real-time content with the help of remote management. If you…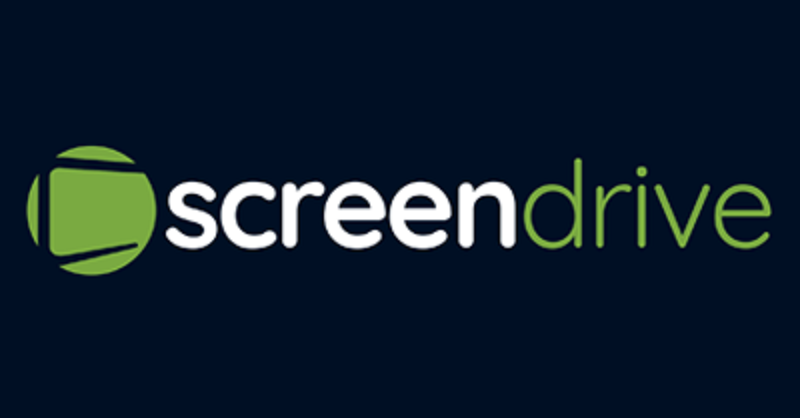 ScreenDrive is a cloud-based website that refers you to solutions. This platform is a versatile digital signage solution to serve as a promotional screen. Moreover, it transfers any screen into your digital poster. In addition to more about ScreenDrive, one can use their different templates to create the best advertisement for your business. ScreenDrive offers free templates to use and powerful CMS. One can operate this platform with the help of a good internet connection. You can use and download…
Signage Space is cloud-based digital software that offers solutions to human beings. This software's primary purpose is to connect your displays to digital signage in seconds. Moreover, people can easily connect without any hardware device. In addition to more about Signage Space, your playlist transfers to your display with a single click anytime and anywhere in the world. The actual thing a user needs to operate this software is a good connection or internet. Signage Space is straightforward to work…
CloudShow is business management software. This software offers you to turn your screen into a powerful engagement tool. Furthermore, people can book free demos and overview videos to get help. One can easily use this software to turn their screens into the device anytime and anywhere in the world. In addition to more about CloudShow, it offers templates and often allows real-time sign updates. It is pretty effective and easy to manage your business cloud-based with the help of CloudShow.…
LibreSignage is online and open-source signage software that refers you to some solutions. This software is very lightweight to use and install. Moreover, it offers large-scale billboards to small advertisements running for schools, restaurants, and cafes. In addition to more about LibreSignage, it includes multi-user support with password authentication and configurable access. One can easily use this software for free with a good internet connection. LibreSignage uses an HTTP web server to serve content to display. Today many people use…

TelemetryTV Digital Signage is powerful, intuitive cloud software. This software is designed to convert screens into powerful engagement tools. Moreover, one can easily use this platform with a good internet connection. In addition to more about TelemetryTV Digital Signage, it delivers engaging content in a few minutes. It offers help to brand your business team with its cloud-based software. TelemetryTV Digital Signage provides a quick and easy way to share your content with your teammates. Furthermore, it offers five easy…
Signagelive is platform software that makes your digital signage work hard. This software is designed to drive engagement, product, and sales. In addition to more about Signagelive, it offers you to configure your content brilliantly. Moreover, one can create a playlist, build the layout and publish content easily. It is straightforward to manage your business sales with the help of this software. The actual need to run this software is a good internet connection. Signagelive offers resources like blogs and…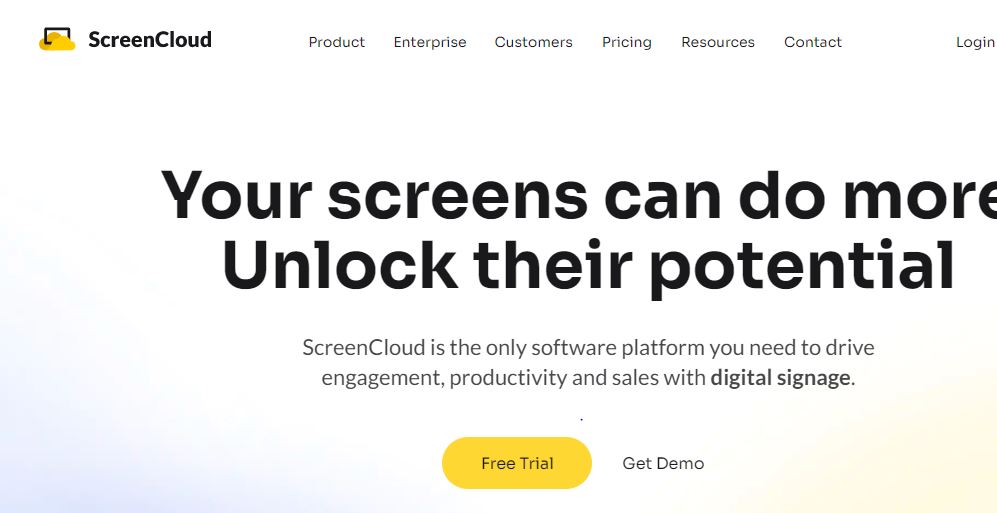 ScreenCloud Digital is a popular platform that works on any screen. This platform control one screen and a thousand screen from anywhere in the world. It is flexible software for use in business and other places. They showed images, videos, web pages, and all usable content. It also uses social media networks like Facebook, Instagram, Twitter, and YouTube. People in business use this platform they realize the potential of screens. This platform makes it easier than ever for you to…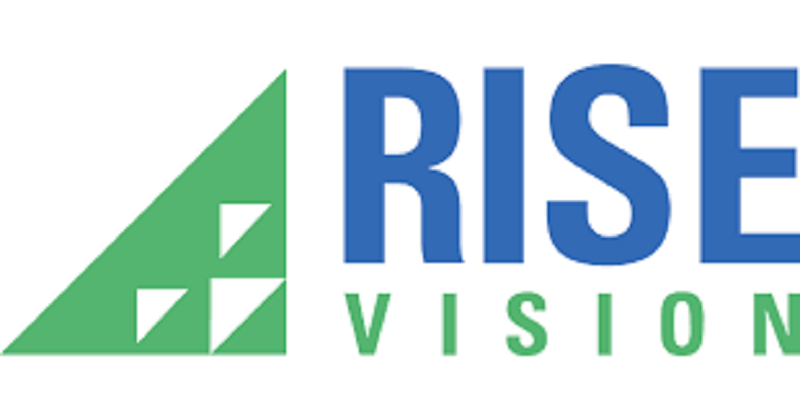 Rise Vision Digital Signage is cloud-based software that refers you to some solutions. The primary purpose of this platform is to work with any digital signage player. Moreover, it often offers some templates to improve communication. In addition to more about Rise Vision Digital Signage, one can add new templates weakly on their recommendation. This is an excellent choice if you seek a platform that lets you delegate managing your digital signage. Rise Vision Digital Signage offers to save money…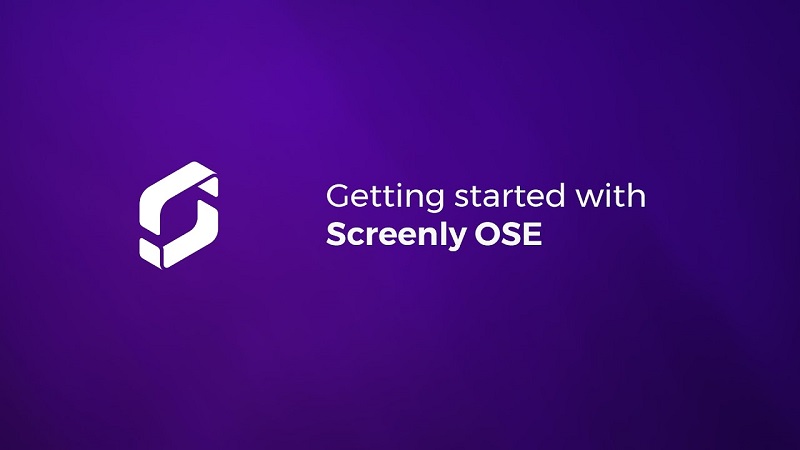 Screenly is a powerful application that is used in a digital signage player. It is used by hundreds of companies to control 10000 screens around the world. This application's automatic updates keep your digital signs stable and secure. Screenly has full HD videos and display image content in 1080p resolution. This application automatically playlist quickly and sets your next month's schedule. This application allows the user to watch their favorite content. The actual need to operate Screenly is to get…
The OptiSigns technology lets users turn any display into a digital poster. This software allows users to show exciting things on displays to draw in customers and inspire their staff. When making digital signage, users can choose from templates that have already been made and share their finished products with anyone at any time. Users can bring the files they want to post to the platform and put them into the program. Some applications that can be downloaded to make…
Spectrio is the industry standard for customer interaction solutions. It makes businesses places that both customers and employees want to go to. Branded movies, digital menus, and TVs in waiting rooms are just a few ways clients can use the wide range of content. There are many things besides the video walls. It has a simple, easy-to-use interface that can be styled in different ways and make its template. The activity dashboard lets users send in information ahead of time…
Yodeck is a cloud-based digital signage platform that is easy to use and works with the popular Raspberry Pi3 computer. This program has an easy-to-use interface that makes it easy to use any media file in several different formats. Users can set up playback schedules, turn their system on and off, and do other things with this app. It is much easier to understand than other digital signage technologies. It has an easy-to-use interface with features like a digital menu…