2021 has almost reached its end, and New Year 2022 is only a few days away from us. With the end of the current year, players from worldwide have started to search for Best Cricket Games for Mobile to play on their handheld devices. Although dozens of Cricket games are floating across the web, including Google Play Store and Apple Store, we've compiled the best list for you along with all of their links and information; so you jump to your favorite game without any hassle.
Almost 11 games are featured in our list; each has unique settings, customization options, teams, and other aspects. When it comes to quality, each game is different because of its features. Before starting, you should keep in mind that Cricket is one of the most favorite sports globally, and people worldwide would live to see the tournaments organized by ICC. We also found a substantial cricket craze among people of Asia. Therefore, we jump in with our list of best Cricket Games you can play in 2022 for free.
Cricket revolves around two teams of 11 players on each side. Usually, the team has batsmen, wicketkeepers, and fielders. Every match varies depending on the overs you choose before starting the match. Toss will decide who will bat or field first; however, the team who won the toss can invite their opponents to bat first. Once the team plays their innings and sets a massive score for their opponents, the opposing team must achieve the target set by their rival teams within the limited-overs and 10 witches; otherwise, they will lose the match.
Best Cricket Games for Android and iOS devices in 2022
World Cricket Championship 3 is a 3D multiplayer sports game for free, developed by Nextwave Multimedia. You can play a realistic Android cricket game with various new controls, professional commentators, animations, capture the motions of cricketers, and much more. Many brand new stadiums, pitches, and lighting enchant players. Take your cricketing journey forward with a decent start as a player through the domestic, league, and international matches. Moreover, create your team as a captain and upgrade cards to improve your…
World Cricket Battle 2 (WCB2) - Multiple Careers is a free 3D sports game offered by Creative Monkey Games. You can experience a next-generation cricket game on Android mobiles with your rivals. It allows you to participate in different modes like room, random, real-time multiple, and auction modes. You will start your cricket journey with street cricket matches and progress until you reach retirement age. Furthermore, as in real-life cricket games, the weather condition of World Cricket Battle 2 is…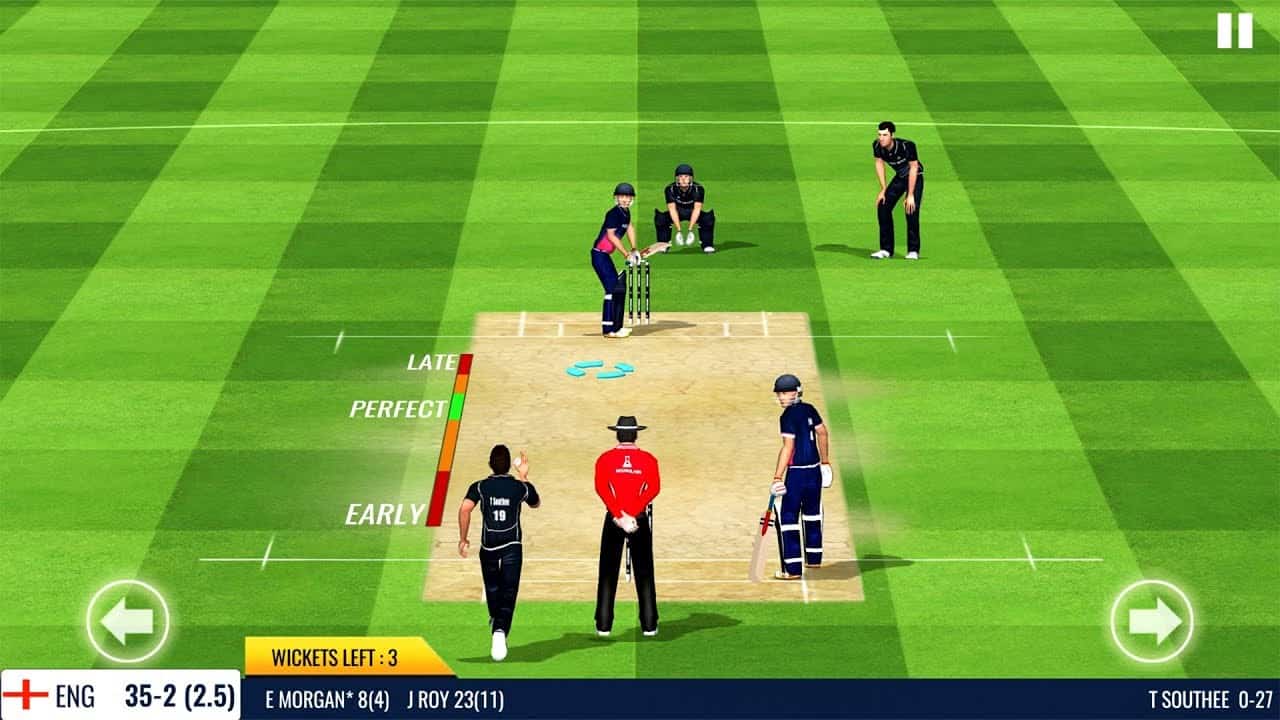 Epic Cricket - Real 3D World Cup Championship 2022 is a 3D multiplayer cricket sports game developed by Nazara Games, Ltd. It lets you go through more than 8 cricket tournaments such as T20, World Cup, Asia Cup, WTC, Campion Cup, leagues, and more. The special features include live events, live commentary, a live auction of players, more than 20 teams, the best graphics, stunning stadiums, modern batting, and bowling styles, make your own dream 11 team, and much more.…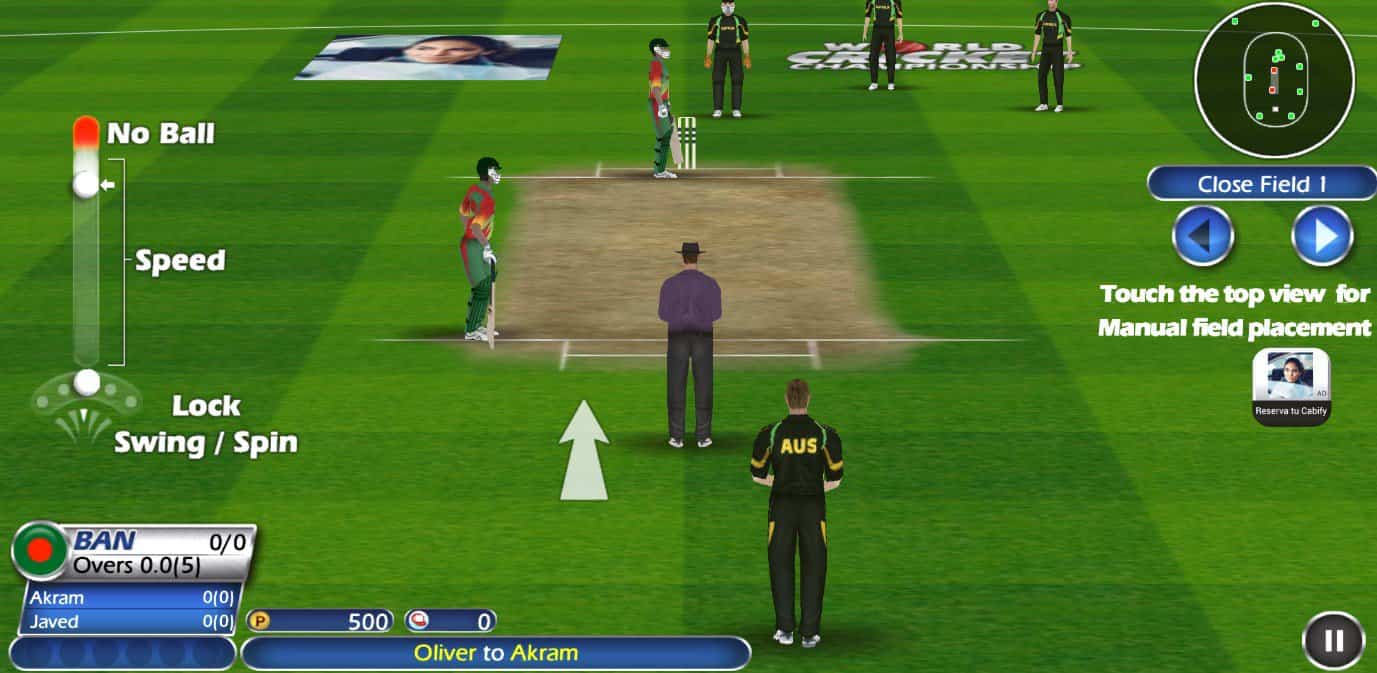 World Cricket Championship Lt is a free 3D multiplayer sports cricket game developed by Nextwave Multimedia. Lead your dream team as a captain for victory. It allows you to play a pack of the world's three most potent cricket games like World Premier League, World Cricket Championship, and Super Fantasy Cricket League. You can make new friends at the shout board and create an electrifying team. With high-quality graphics and professional commentators, the stadium becomes alive. Watch slow-mo and replays…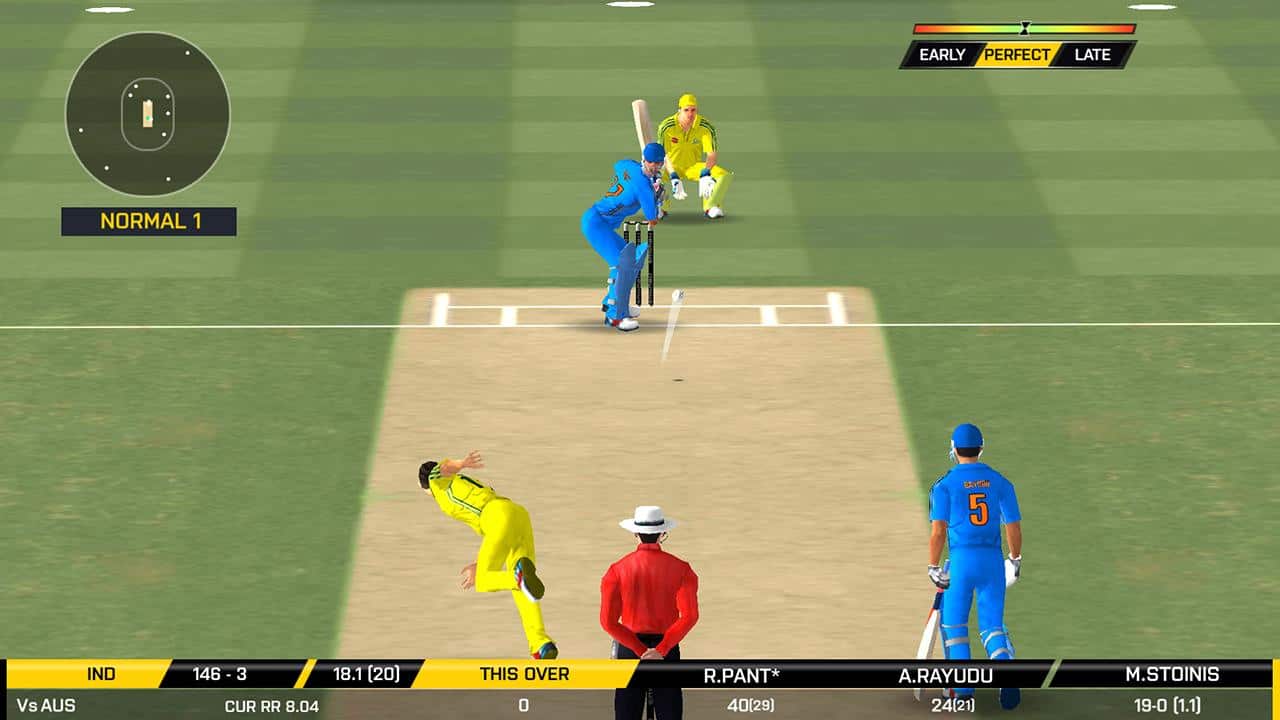 Real Cricket GO is a free cricket simulator game developed by Nautilus Mobile. Experience the 3D Real Cricket game on your android mobiles for fun. It gives you an option to choose any team like Pakistan, England, Ireland, and dozen more. At first, you will toss to decide which team of match bats first. After that, you should concentrate on getting the best score than your opponent for getting trophies. Real Cricket GO has many remarkable features, including two different…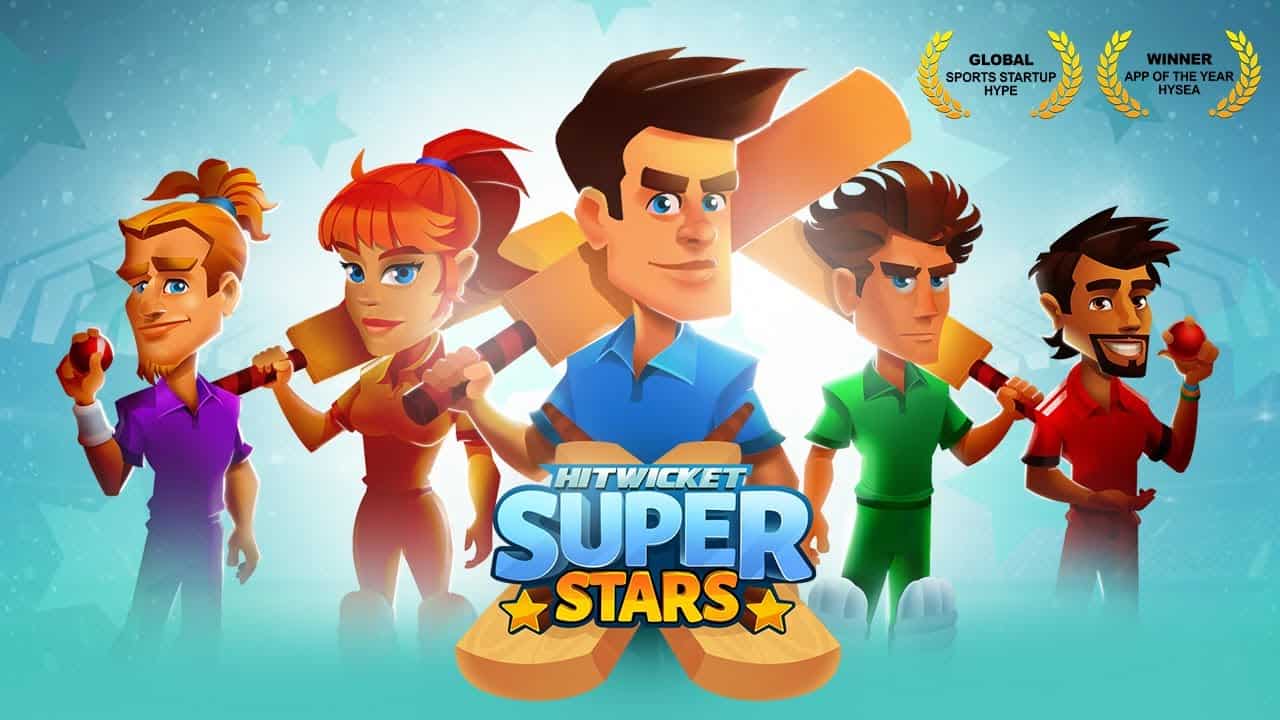 Hitwicket Cricket Superstars is a free multiplayer sports game developed by Hitwicket Cricket Games. Lead your cricket superstar team with magical superpowers and compete with rival teams to win. While playing, you will face the world's best batters and bowlers and make memories of your competition. You can play Hitwicket Cricket without Wi-Fi means online or offline. Moreover, its interface is user-friendly because you can manage and select a wide range of bowling deliveries and batting shots inspired by real…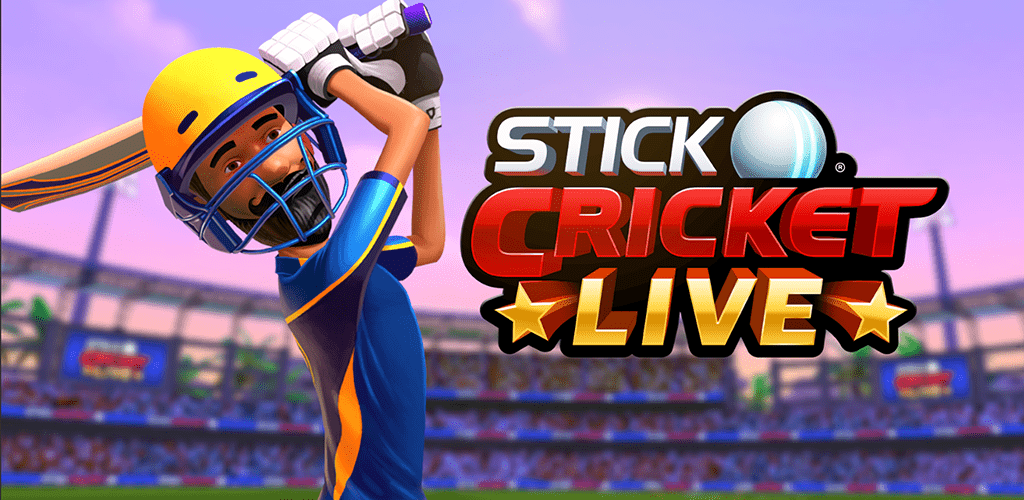 Stick Cricket Live is a free 3D 1 v 1 multiplayer sports game developed by Stick Sports Ltd. It provides you with a real-time cricket experience in stunning stadiums over the world. By this, you can better your bowling and batting skills. First, customize the name of your 3D character, look, and country before a multiplayer collision. Taunt your friends by making great shots and winning prizes. Furthermore, increase the chances of winning by upgrading your bowls, bats, pitches, and…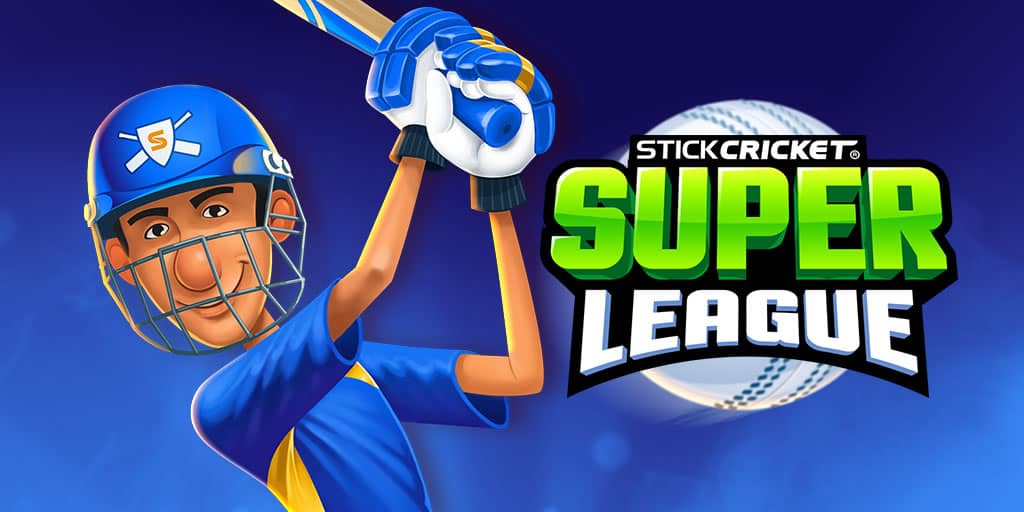 Stick Cricket Super League is a sports game for free, developed by Sticks Sports Ltd. The game's main attraction is its simplicity, which makes it fun for those who have no idea about cricket. It allows you to make the team and fight against your rivals. Design and customize your players dressing by applying different beautiful hairstyles, eye colors, beards, hair colors, and more. In the Stick Cricket Super League, you can compete with players from all over the world…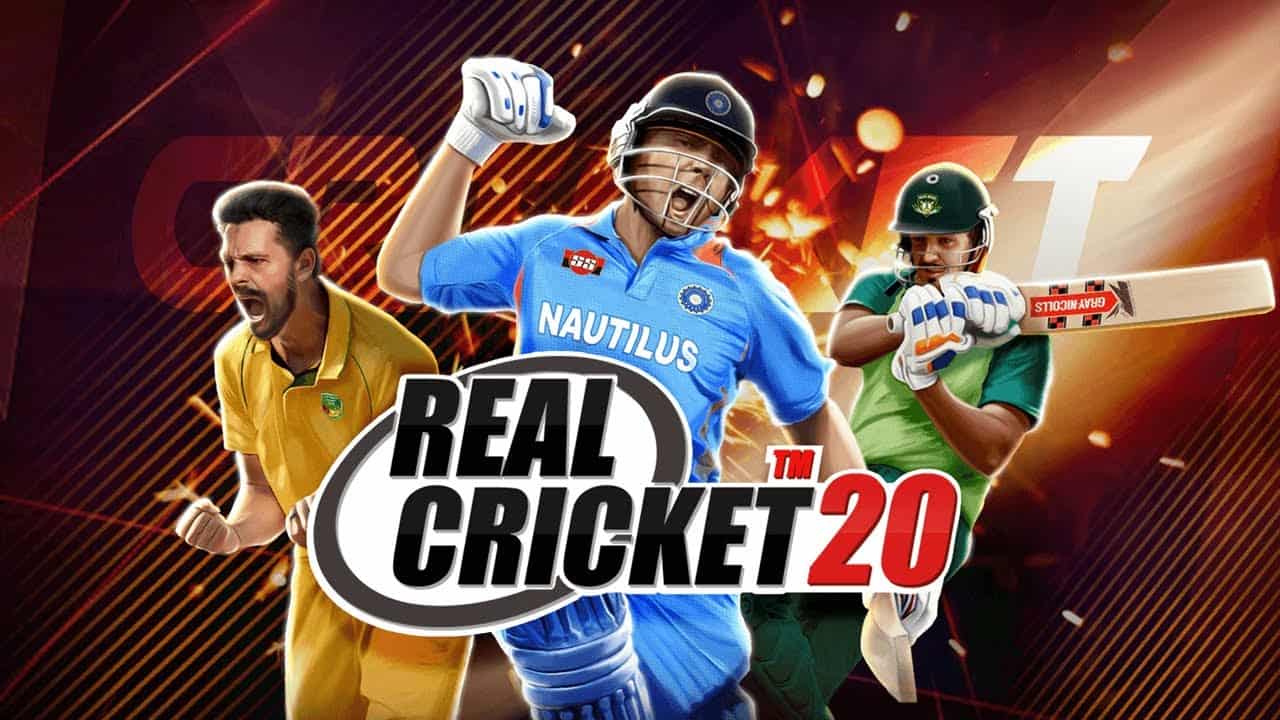 Real Cricket 20 is a free multiple sports game offered by Nautilus Mobile. It is an original, surreal, and complete cricket experience for cricket lovers. You can manage a team, win matches, and become the defending champion of the league. By ultimate experience, you can create your memories by playing the world cup of ODI and RCPL Edition. You can play or team up with your friends and challenge your rivals. Furthermore, you can share and save your brilliant and…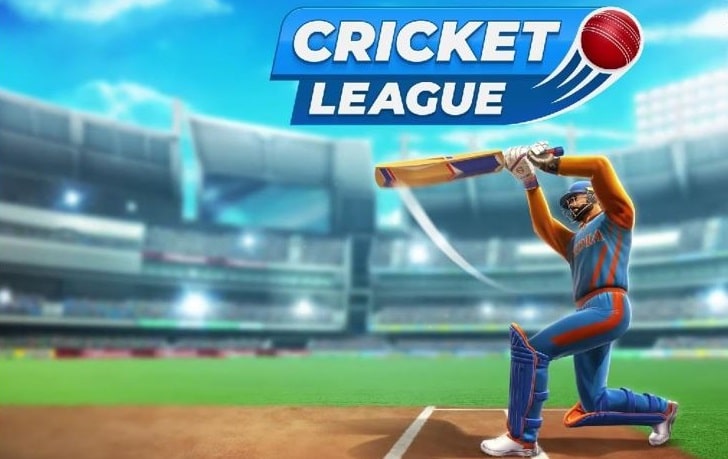 Cricket league is a 3D multiplayer free online sports game developed by Miniclip. It allows you to play two overs matches with your family, friends, or other players all over the world. By this, you can quickly learn the rules of batting and bowling in cricket. Win matches and gets coins to create your dream team. All over the world, it offers you to play against the top cricketers from the best pitches. Moreover, it offers you to unlock different…
World Cricket Championship 2 is a free 3D sports game developed by Nextwave Multimedia. The gameplay is realistic, and the graphics are great, so everyone can easily play. It offers you to play in more than 40 different stadiums with different weather conditions. It allows you to play as a leader choose your team's kit color, players' appearance, and more.  You can play online and offline modes with local and online rivals. Moreover, by picking foul shots, players can be…