Continue After Advertisement
Autodesk Inventor is an office productivity website and tool developed by Autodesk. This site is an art and CAD 3D platform for engineering and product design. With the help of this site, you can create, design, and edit 3D models. On this site, you can perform functions of multiple categories like Collaboration, Modeling, Simulation, Visualization, and Design automation.
This site has an Autodesk viewer, allowing everyone to review and comment on the designs. People can easily convert configurable 3D CAD models to BIM objects using this site. Furthermore, with this site, you can perform data management, direct modeling, flexible modeling, and freeform modeling.
Continue After Advertisement
Features
Art and CAD 3D platform
Create, design, and edit 3D models
Perform Collaboration, Modeling, and Simulation
Perform Visualization and Design Automation
Review and comment on designs
Convert 3D CAD models to BIM objects
Perform data management and direct modeling
Flexible modeling and freeform modeling
Autodesk Inventor Alternatives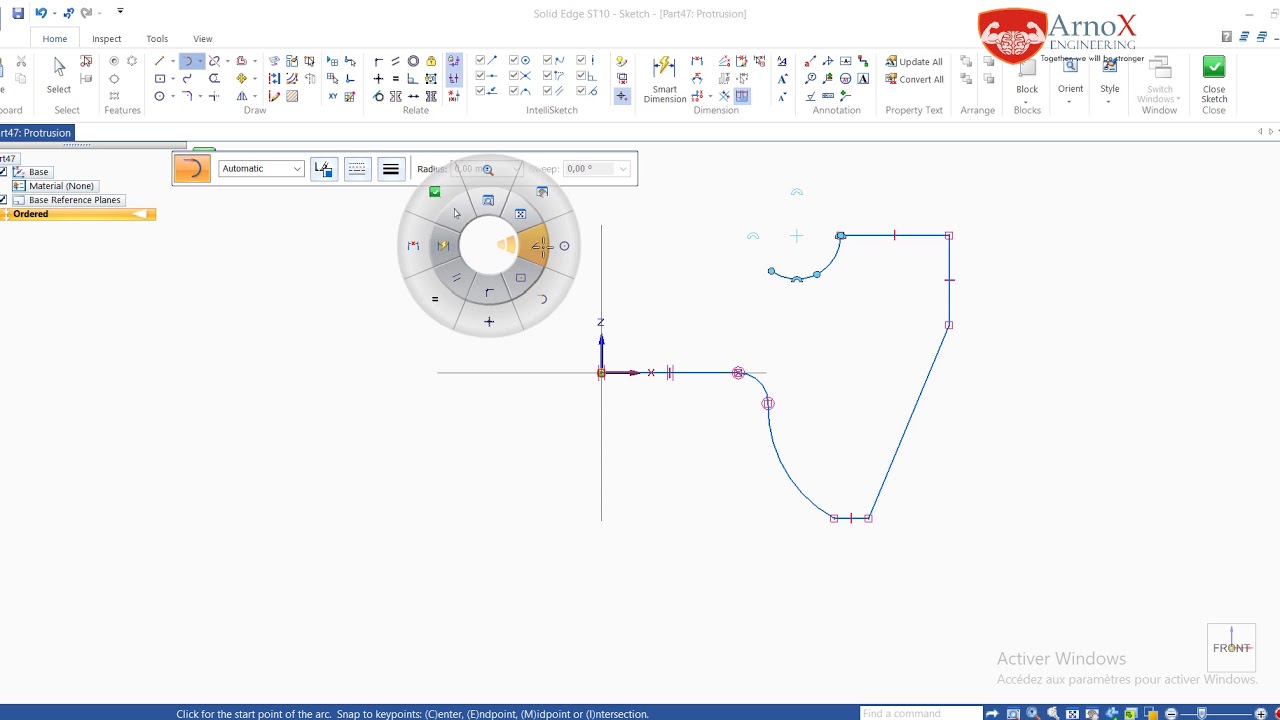 Solid Edge is a CAD simulation website and utility tool that supports 2D and 3D modeling and streamlines the designing process. This website helps you in designing journey no matter whether you are dealing with electrical design, technical publications, and data management. The site provides you with all the editing tools using which you can fulfill all the requirements in the process of product development. With the help of this site, large and small-scale businesses can easily carry out their…
BRL: CAD is a photos, graphics, and modeling website designed for doing creative projects. This website provides its users with tools and features for creating solid models. The site is helpful for application developers as it is integrated with interactive geometric analysis and geometry editing. It is considered the best for the verification, performant, and validation because it is based on Hybrid CSG and BRL-CAD Kernel. Moreover, this site provides multiple geometric objects combined with Boolean set-theoretic CSG operations, including…
Continue After Advertisement
Continue After Advertisement
Solidworks is a photos, graphics app, development tool, and online service designed for making efficient layouts, dynamic analyses, and conceptual design. With the help of this site, people can simulate, create, publish, and manage 3D models. The app has simulation capabilities, so people can test product performance. This app provides you with functionalities and tools to enhance your product. Furthermore, it has analytical properties using which you can find and resolve complicated assembly problems. Using this site, you can create…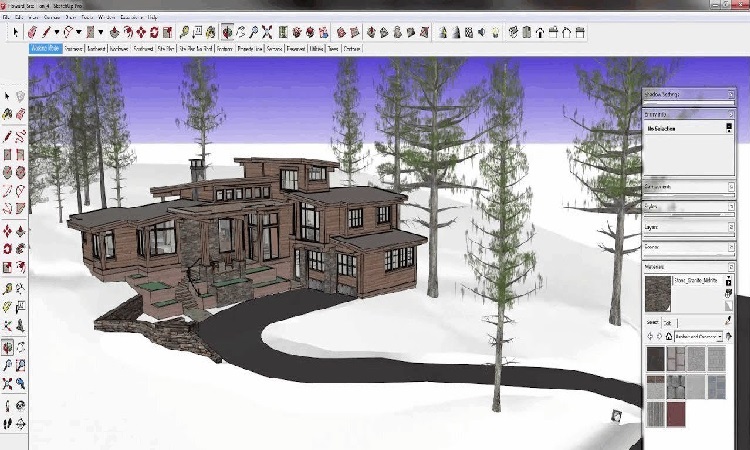 SketchUp is a photo, graphics website, and 3D modeling platform used for designing. With the help of this site, people can perform various designing functions like civil engineering, mechanical engineering, interior design, film, and architecture. This site serves as a library of 3D models and provides you with various 3D models. The site provides its users with model assemblies, including automobiles, doors, and windows. From this site, all the designers can easily find all types of tools for creative work.…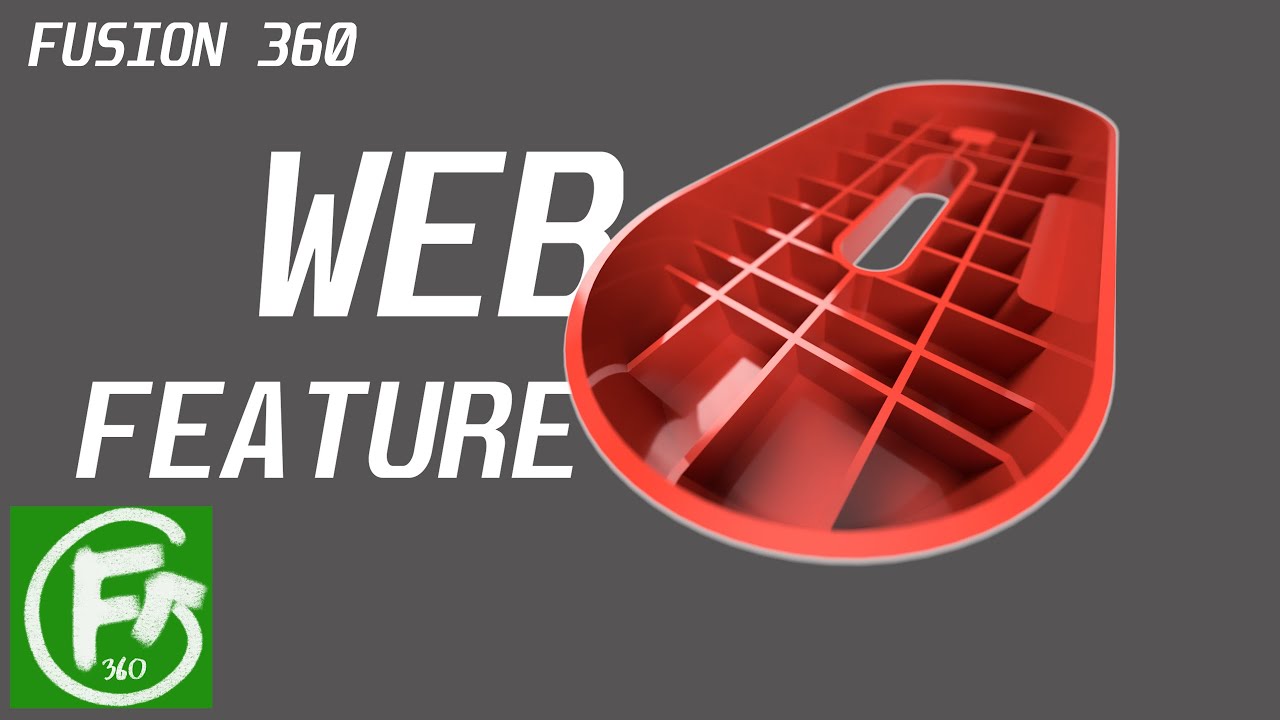 Fusion 360 is a photos and graphics website designed for educators, academic institutions, and students. Using this site, you can create the product development process in the integrated toolset because it combines mechanical and industrial design. This site enables users to pull their data seamlessly into the project that you can quickly preview and test. With the help of this site, people can quickly learn realistically without any restrictions. Furthermore, this site has a powerful gallery in which you can…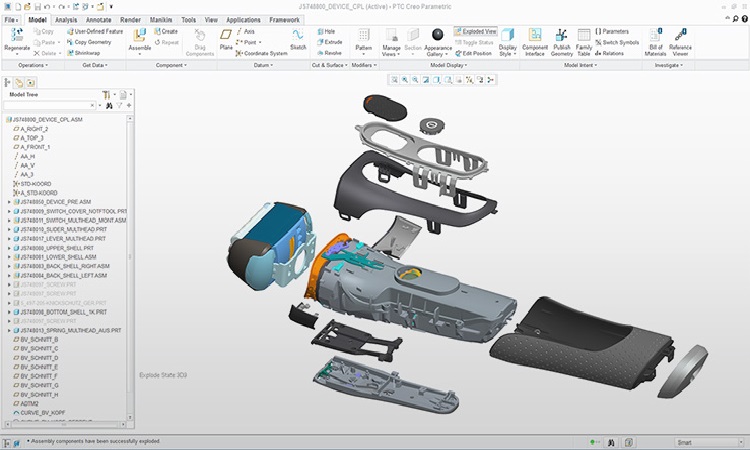 Creo Parametric is a development tool and online service that serves as CAD 3D modeling platform. This website is capable of productive and comfortable designing parts or assemblies. The website is designed to create, analyze, and view designs smoothly. In addition to creating, analyzing, and viewing designs, you can share your designs with others. To create, view, analyze, and share designs, the site provides you with multiple different extensions. Furthermore, from this site, you can get significant and innovative ready-made…
Onshape is an application that provides 3D painting and printing services and is the first best platform with a full-cloud 3D CAD system. It is a professional platform with built-in collaboration and version control of parts, drawings, and assemblies that are useful and productive for its users. There is no need to hire experts for their users to do their simple drawing work. The most important and featured tool of this application is that it uses cloud-native documents and supports…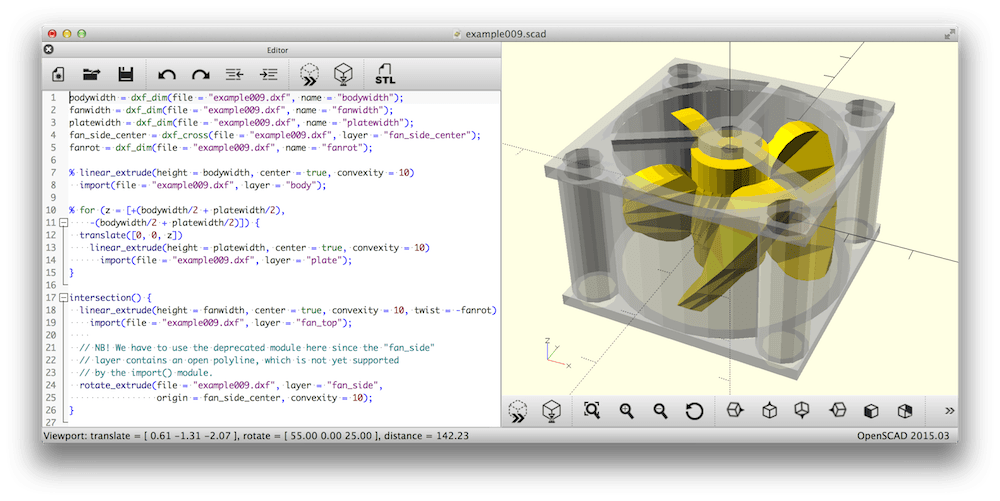 OpenSCAD is a worldwide 3D CAD modeler that allows skilled programmers and designers to create solid 3D CAD objects in the shortest time feasible. The software works with Windows, Mac OS X, and Linux operating systems. This CAD application's distinguishing feature is that it is based on programming that includes 3D modelling, ready-to-use items and designs, and the ability to programme new objects. It is also one of the best and most useful resources for learning CAD code. It will…