Content Continues After Ad
Asteris-K is a free action-adventure and top-down shooter video game developed by Derndeff. This game is set in a cosmic horror universe in which the player has to find his way home. While finding the way home, the player has to face various obstacles. This game has multiple levels, and all the levels have a huge number of challenges for the player.
On completing these levels with success, the player is provided with coins. Using these coins, the player can upgrade his ship and build strengths. Furthermore, the player must find and collect resources while playing the game. Asteris-K supports single-player mode, so the player cannot play this game with his friends.
Content Continues After Ad
Features
Multiple levels
Various obstacles
Coins
Upgrade ship
Build strengths
Collect resources
Supports single-player mode
Asteris-K Alternatives
Battle Brothers is a paid strategy, role-playing, and turn-based tactics video game developed by Overtype Studios. This game takes place in the fantasy world in which the player has to control the party of a mercenary. Throughout the game, the player has to take part in a battle and fight against various enemies. The game provides the player with several heroes from which the player can choose his favorite hero. In addition to choosing heroes, the player also has to…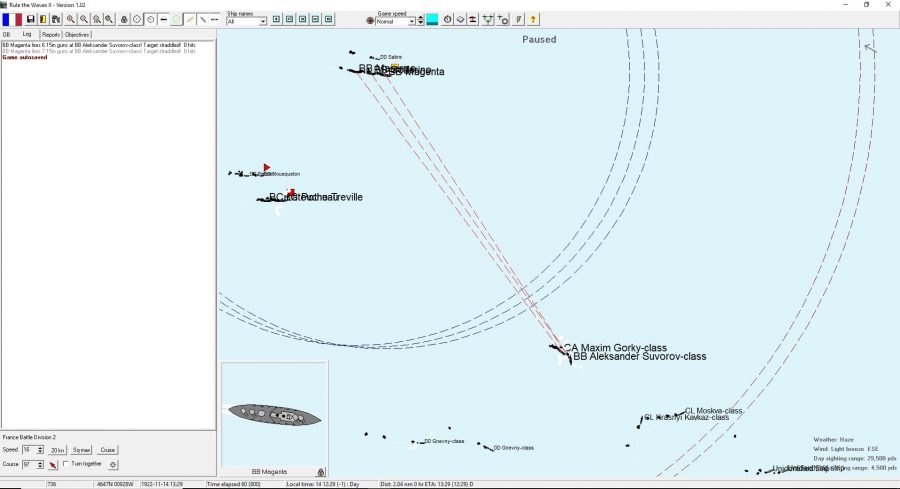 Rule the Waves is a free simulation and role-playing video game developed by NWS-SOFTWARE. In this game, the player has to play the role of a Grand Admiral Commander of a navy. Throughout the game, the player has to construct and design the ship. In constructing and designing the ship, the player has to manage the fleet. While playing the game, the player has to lead the ships into the battle. Furthermore, the game provides the player with airships, missiles,…
Content Continues After Ad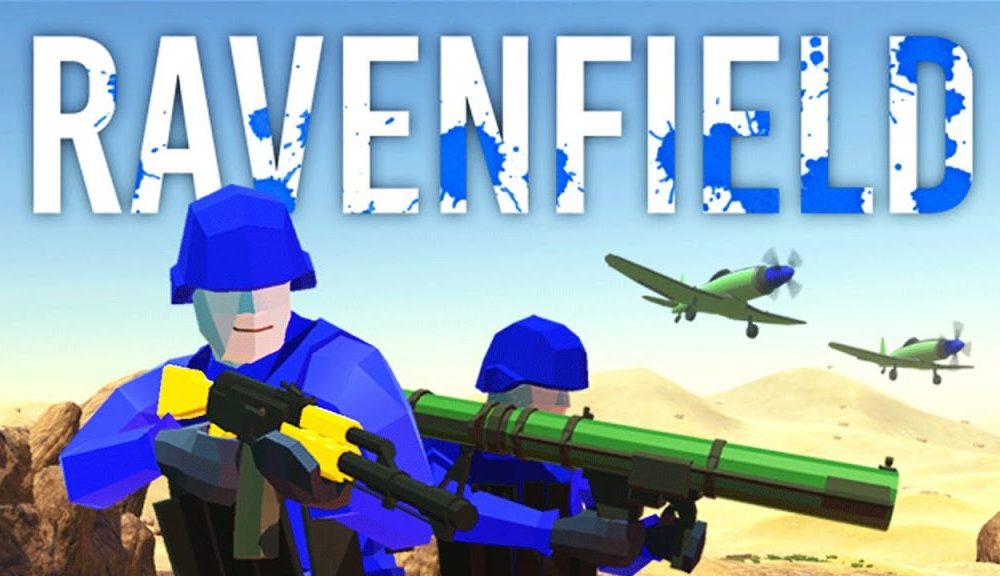 Content Continues After Ad
Ravenfield is a paid action and shooting video game developed by Steel Raven7. This game takes place in a 3D environment where the player has to play the role of a commander. In this game, the player's main objective is to command the army of blue soldiers. Throughout the game, the player has to fight against red-colored enemies and eliminate them. The game provides the player with various weapons like guns and tanks. This game supports single-player mode, so the…
Rain World is a paid survival and puzzle video game developed by Video cult. The game's story revolves around a cat separated from his family due to the flood. In this game, the player has to play the role of a cat surrounded by danger. Throughout the game, the player's main objective is to survive and reach a safe place. In addition to reaching the safe place, the player must find food for his survival. The game provides the player…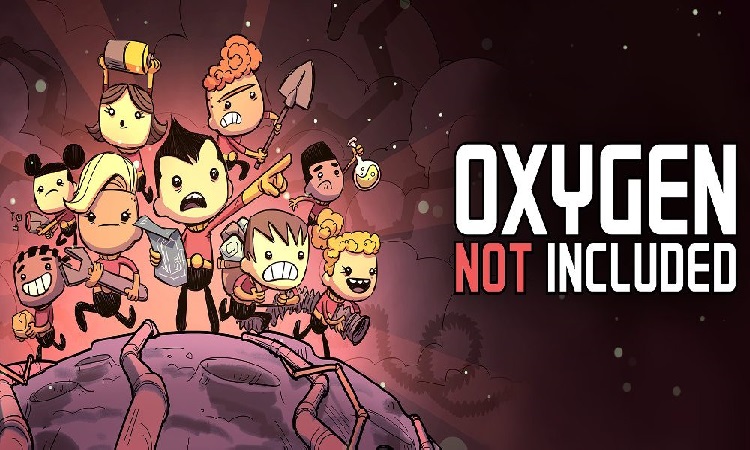 Oxygen Not Included is a paid simulation, management, and construction video game developed by Klei Entertainment.  The story of the game revolves around the three colonists who are stuck on a strange planet. Throughout the game, the colonists have to confront the strange creatures and survive as much as possible. This game has multiple levels and all the levels have various challenges for the player. It is an open world game so the player can explore the game world for…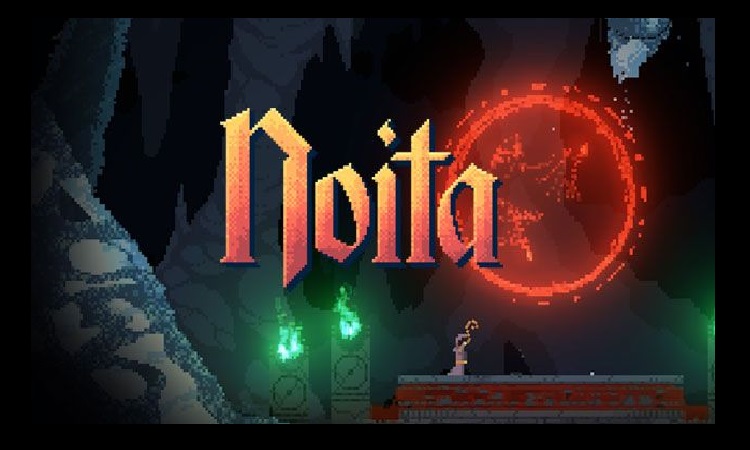 Noita is a paid action-adventure and role-playing video game developed by Nolla Games. This game is set in a 2D world in which the player has to fight against multiple monsters and enemies. In fighting against multiple enemies, the player can freeze the opposing characters. While playing the game, the player has to search for strange mysteries. Noita supports single-player mode, so the player has to play the game alone. It is an open-world game so that the player can…
Mount and Blade: Warband is a paid action, strategy, and role-playing video game developed by TaleWorlds Entertainment. This game is set in the middle ages, in which the player has to take part in combat and protect the world. To play the game, the player has to make a team of more than 250 characters. It is an open-world game so that the player can explore the thrilling game world with his team. Furthermore, the game provides the player with…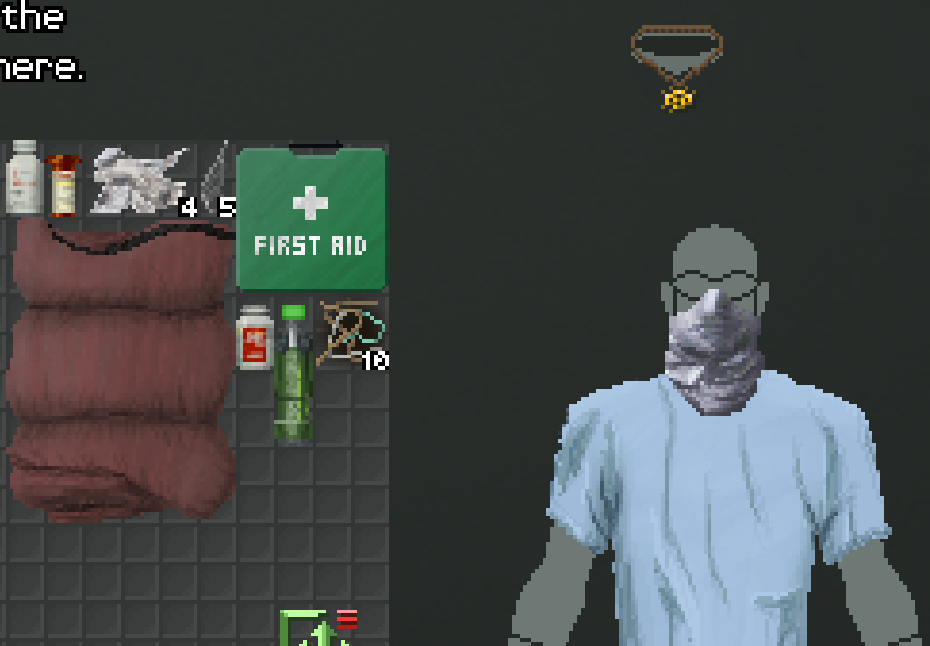 Neo Scavenger is a paid action-adventure, survival, and role-playing video game developed by Blue Bottle Games. In this game, the player has to face countless strange creatures and survive as much as possible. In addition to facing strange creatures and surviving, the player must uncover the game world's secrets. While playing the game, the player has to collect food, water, and shelter. Neo Scavenger is an open-world game in which players can explore the game world. The game supports single-player…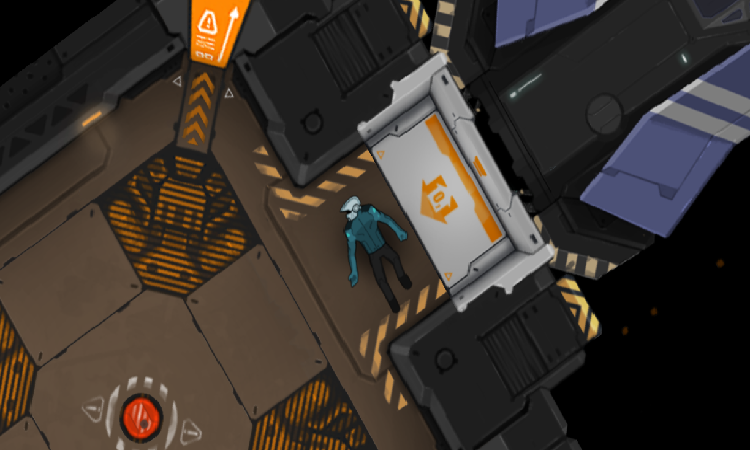 Heat Signature is a paid action-adventure, stealth, and tactical video game developed by Suspicious Developments. This game is set in a thrilling environment in which the player has to control a group of space mercenaries. Throughout the game, the space mercenaries have to perform various challenging objectives such as hijacking space vessels, saving captives, and stealing technologies. It is an open-world game, so the player can explore the whole game world. Furthermore, the game provides various gadgets like stealth shields,…
Exanima is a paid role-playing and rogue-like video game developed by Bare Mettle Entertainment. This game is set in a dark fantasy world in which the player has to fight against monsters and defeat them. In addition to fighting against enemies, the player has to solve various puzzles. It is an open-world game so that players can explore the game world. While playing the game, the player can interact with NPCs and encounter new items. Furthermore, the game has a…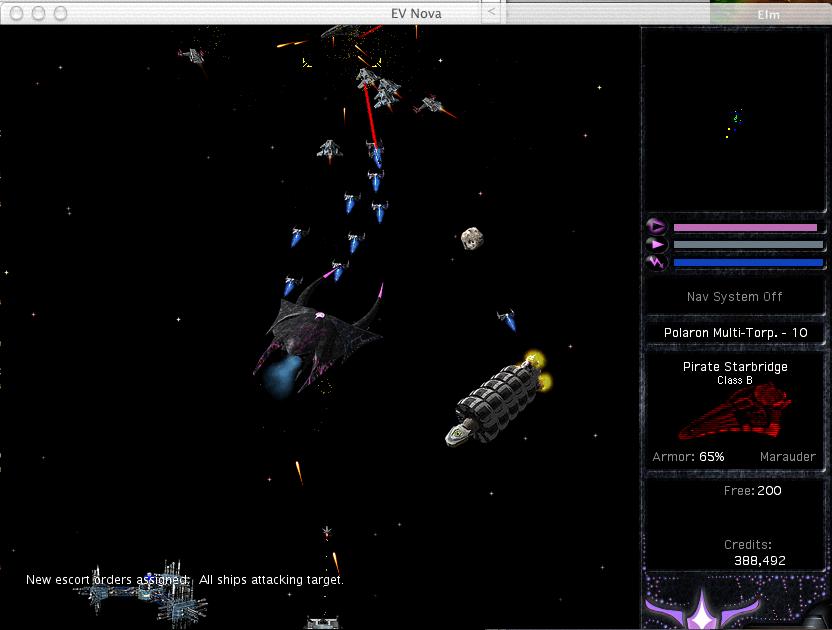 Escape Velocity Nova is a free adventure and strategy video game developed by Ambrosia Software. This game is in a milky way, full of space stations and multiple planets. The player has to control a spaceship and explore the space environment throughout the game. In this game, the player has to travel between star systems using his ship. While playing the game, the players can encounter space pirates and interact with non-player characters. Escape Velocity Nova supports a single-player mode,…
Endless Sky is a paid action-adventure, simulation, and strategy video game developed by Michael Zahniser. This game is set in a large galaxy of several alien species. In this game, the player has to control a wimpy shuttle and cargo ship and upgrade the flagship. While playing the game, the player has to fight against alien species and interact with non-player characters. This game has multiple levels, and all the levels are full of challenges. On completing the levels with…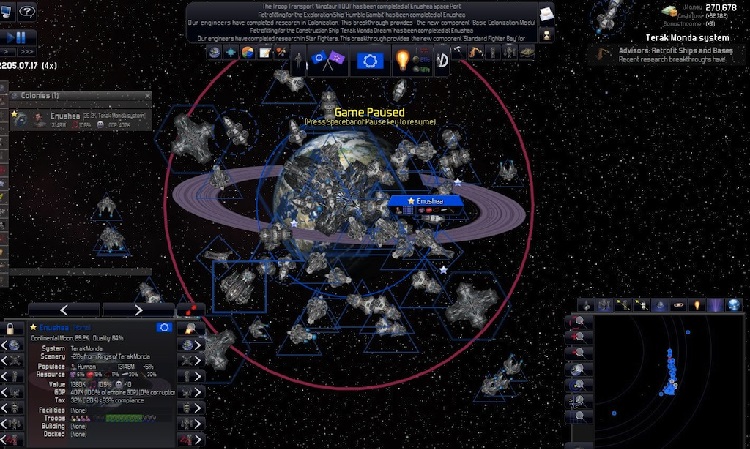 Disant Worlds is a paid adventure, simulation, and strategy video game developed by Code Force. This game is set in a galaxy with up to 50,000 moons, planets, and 1400 star systems. In this game, the player has to build, improve, and expand the empire. In addition to building and expanding the empire, the player also has to uncover the secrets of the galaxy. The player has to interact with other empires throughout the game, make trade offers, and discuss…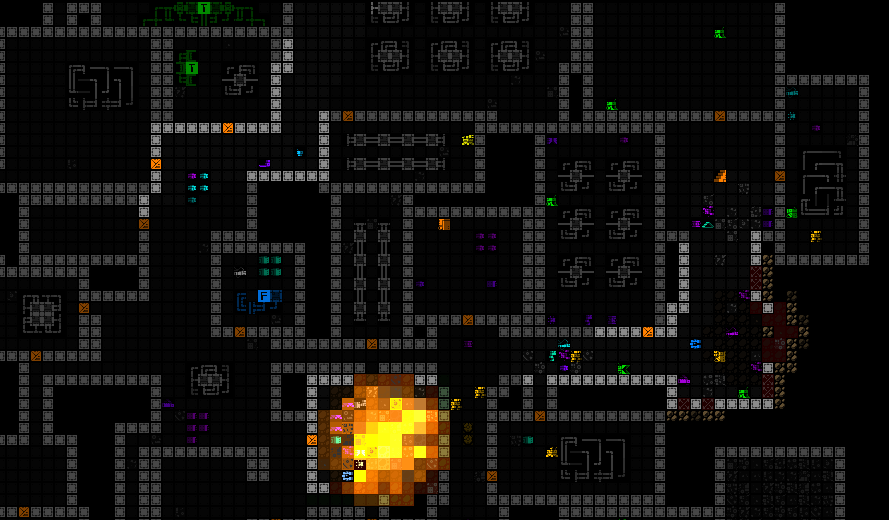 Cogmind is a paid role-playing and strategy video game developed by Grid Sage Games. In this game, the player has to play the role of a robot character. Throughout the game, the player's objective is to build himself from the remaining parts of other robots. It is an open-world game, so the players can freely explore the whole game world. Furthermore, the game has multiple classes of robots, and all the robots have unique behavior. The game has nine animated…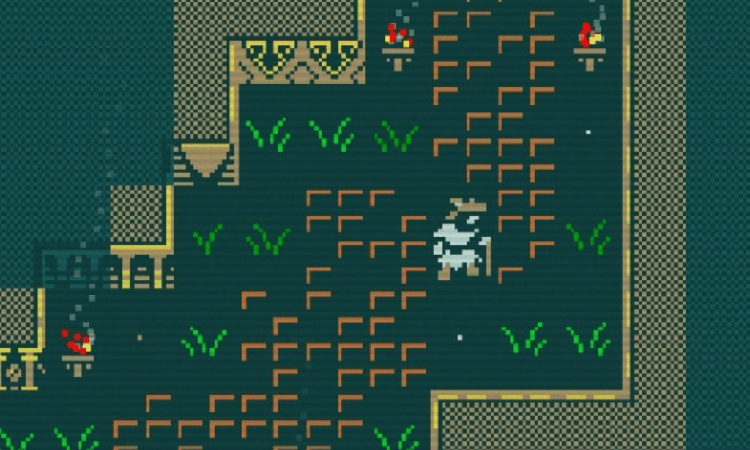 Caves of Qud is a paid action-adventure, role-playing, and strategy video game developed by Freehold Games. This game is set in the post-apocalyptic world where the player has to play the role of a mutant. Throughout the game, the player has to fight against the hordes of enemies to rescue his city. The game provides the player with various weapons from which the player can choose his favorite weapon for defeating enemies. This game has multiple levels, and all the…
Cataclysm: Dark Days Ahead is a free action-adventure and strategy video game developed by CleverRaven. The story of this game revolves around a catastrophic event that has produced monsters and hazards. In this game, the player has to struggle to stay alive as much as possible. While playing the game, the player has to fight against deadly strangers, insects, and zombies. Throughout the game, the player has to build vehicles, find shelters, and secure food. In addition to building vehicles…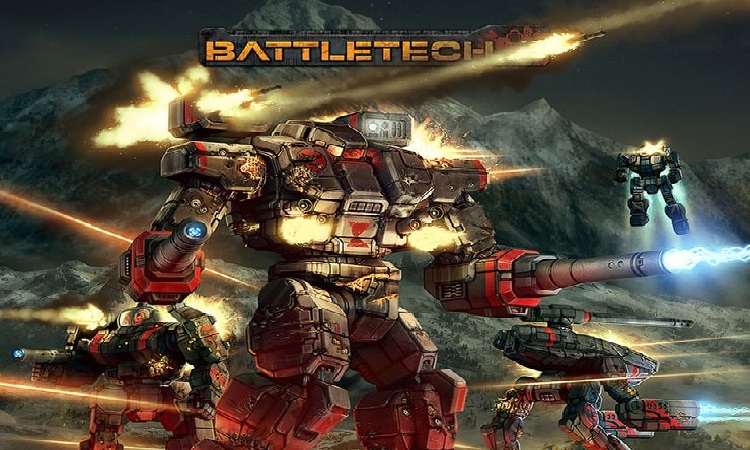 Battletech is a paid role-playing and strategy video game developed by Harebrained Schemes. This game is set in a futuristic world where the player has to play the role of a mercenary commander. In this game, the player's objective is to lead a team of combat vehicles. The game has multiple levels, and all the levels are full of challenges and objectives. This game provides the player with various weapons from which he can choose his favorite. The players can…
Battlestar Galactica: Deadlock is a paid action-adventure and strategy video game developed by Black Lab Games. In this game, the player has to participate in an epic 3D battle. While playing the game, the primary mission of the player is to save human life from extinction. Throughout the game, the player has to design and build fleets of ships. While playing the game, the player can unlock squadrons and munitions for ships to defeat enemies. Battlestar Galactica supports both single-player…
Battlefleet Gothic Armada 2 is a paid strategy and real-time tactics video game developed by Tindalos Interactive. In this game, the player has to face enemies and participate in space fights. The game provides the player with various factions from which the player has to choose his faction. It is an open-world game, so the player can freely explore the whole game world. Furthermore, the game has a ship customization feature so the player can customize his spaceship. Battlefleet Gothic…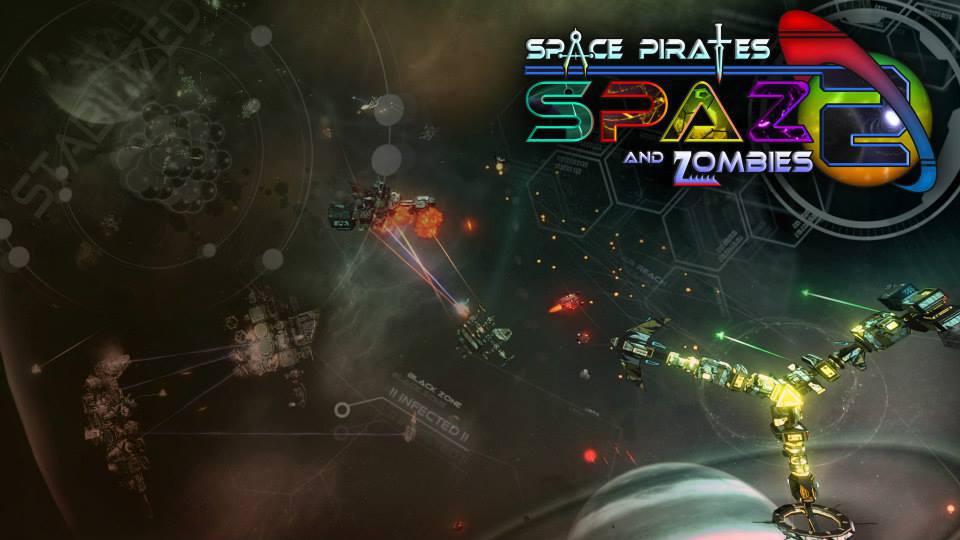 Space Pirates and Zombies is a paid action-adventure, shooting, and strategy video game developed by MinMax Games Ltd. This game is set in a space where the player has to play the fighter role. Throughout the game, the player must fight for survival and eliminate enemies. In addition to fighting and eliminating enemies, the player must uncover the game world's secrets. This game provides the player with almost 30 spaceships that are upgradeable and customizable. It is an open-world game…
Cosmoteer is a paid strategy and simulation video game developed by Walternate Realities. In this game, the player has to design a fleet of ships using various modules like hallways, weapons, and engines. Throughout the game, the player has to take part in a battle against multiple starships. The game provides the player with bounties as rewards for defeating multiple starships. Furthermore, the game is set in a space environment that the player can explore with a top-down perspective. This…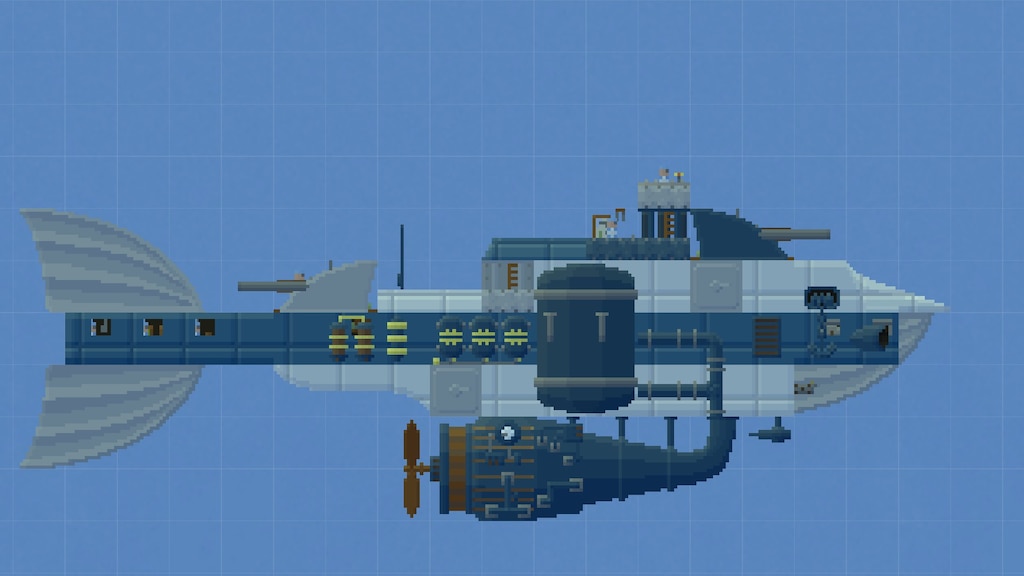 Airships: Conquer the Skies is a paid building and simulation video game developed by David Stark. In this game, the player has to build land vehicles and airships for battles. Throughout the game, the player has to show off his skills and creativity in designing airships and land vehicles. For creating vehicles and airships, the player has to select structures, modules, armor, and weapons. All the vehicles created in this game have unique and detailed statics. Furthermore, while playing the…
Starsector is a paid action-adventure, shooting, and role-playing video game developed by Fractal Softworks. This game is set in space, full of multiple planets, stars, and moons. In this game, the player has to be a spaceship captain. The player's main objective throughout the game is to find the shuttles lost in space. In addition to finding shuttles, the player must collect resources and trade them to earn experience points. The game provides the player with various spaceships from which…