Content Continues After Ad
aquapark.io is a free Offline, Single-player, Racing, Casual, and Stylized game developed by VOODOO. It is a competitive game where you choose to become the fastest racer by finishing it. This game is super simple to control; move the slide from right to left by dragging your fingers in the desired direction. Your single moment is the key to defeating all the opponents.
Try to get the first position by reaching the end of the water slide as soon as you win races and get coins you have to spend on buying new skins and maps for more fun. During the race, knock out other players and enjoy this sunny water slide game.
Content Continues After Ad
Features
Free to play and Offline
Racing and Casual game
Simple to control
Get coins
Different maps
Customization
Similar to Aquapark.io
Run Guys: Knockout Royale is a 3D Online, Action, Single-player, Competitive Multiplayer, and Casual game for free. You must measure your abilities to control the mini-games in this fun Run game. You try to overcome all the obstacles and reach the final line first than others. Quickly move your character from right to left and jump with a two-button system on the screen. Select your plush, and there will be multiple maps to play and enjoy. You can compete with…
STAR: Super Tricky Amazing Run is a free Offline, Single-player, Action, and Casual game where many levels, crazy obstacles, and serious opponents await you. Be the ultimate winner by overcoming barriers faster than your opponents and reach the final point full of fun races. Each level will be unique, and every new level will become more complex. Upgrade your skills to win crazy races of eliminations. Moreover, it consists of multiple rounds, each including a dangerous track you must lubricate…
Content Continues After Ad
Content Continues After Ad
Smashground.io: Ragdoll Fights is a Free to play, Offline, Single-player, Competitive Multiplayer, Low poly, and Casual game. It is a 3D action ragdoll fighting arena with full comic physics and weird gameplay. Smash, hit, and knock out other ragdolls with crazy levels and escalating modes. Match up to 10 fun gang players and fight them all until they fall apart. Moreover, you can customize your ragdoll team with different cool skins, and there is a need to unlock more than…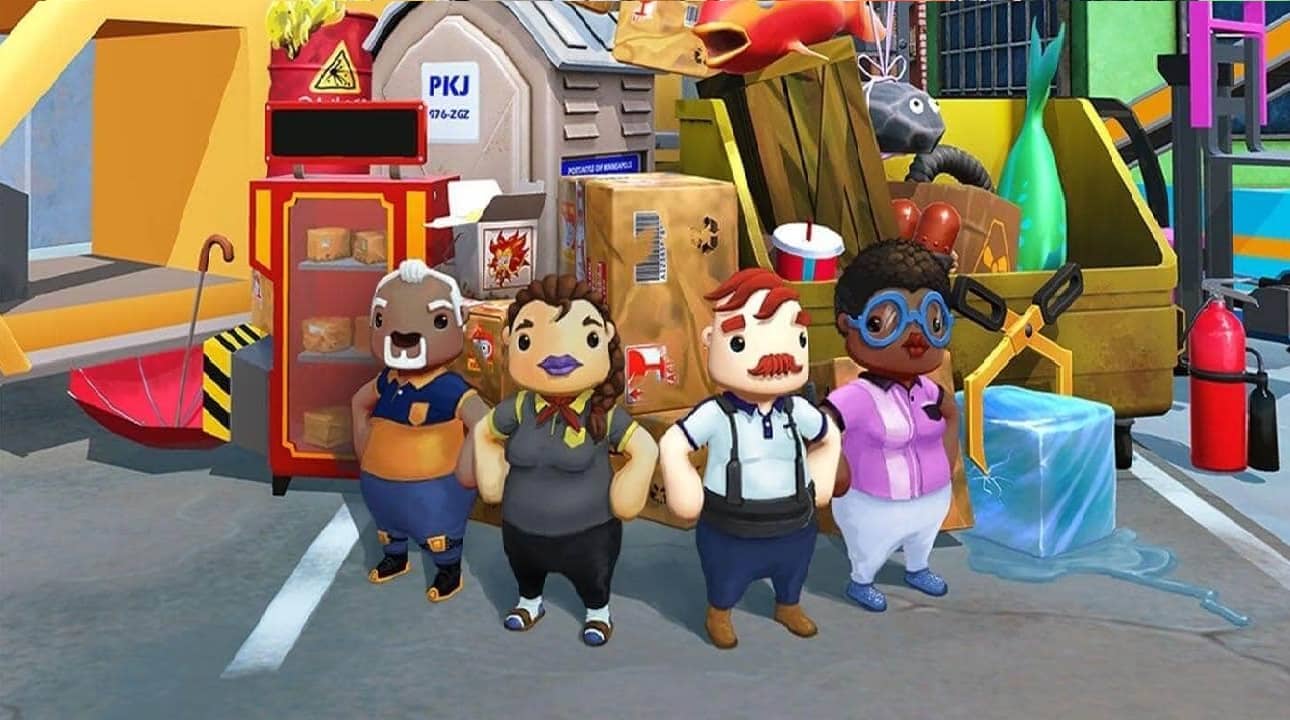 Totally Reliable Delivery is a 3D, Multiplayer, Action-Adventure, Open World, Casual game, and Relaxing game where you live the life of a busy delivery man. In this game, your goal is to deliver packages as much as possible in a day. Fully reliable delivery services, the visuals are unique and well defined. Multiple features and options will increase your entertainment like you can customize your delivery man with different fantastic items. Ready to beat other players from the global delivery…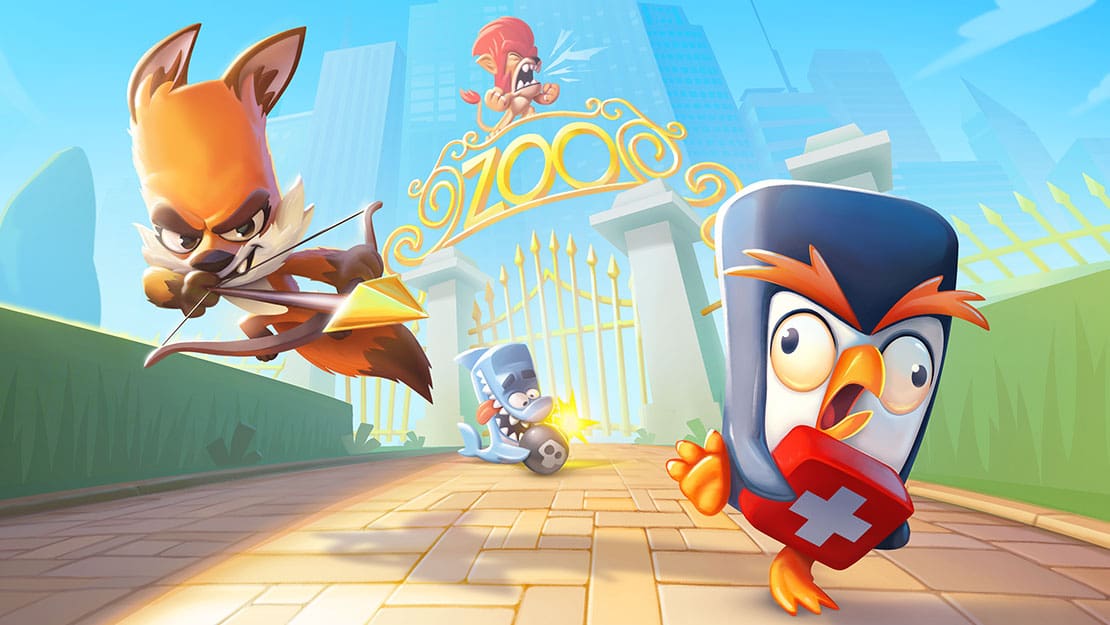 Zooba: Zoo Battle Royale Game is an Online Animal Clash PvP, Action, Stylized, and Shooting game for free developed by Wildlife Studios. Be the last person to stand up in this humorously entertaining Battle Royal game. There are more than 20 funny and unique animal characters, each with different powers, special abilities, and weaknesses. Fight up to 45 players in different fun game modes and become the Zoo King. Prepare, unlock, and upgrade your animal characters to be the best.…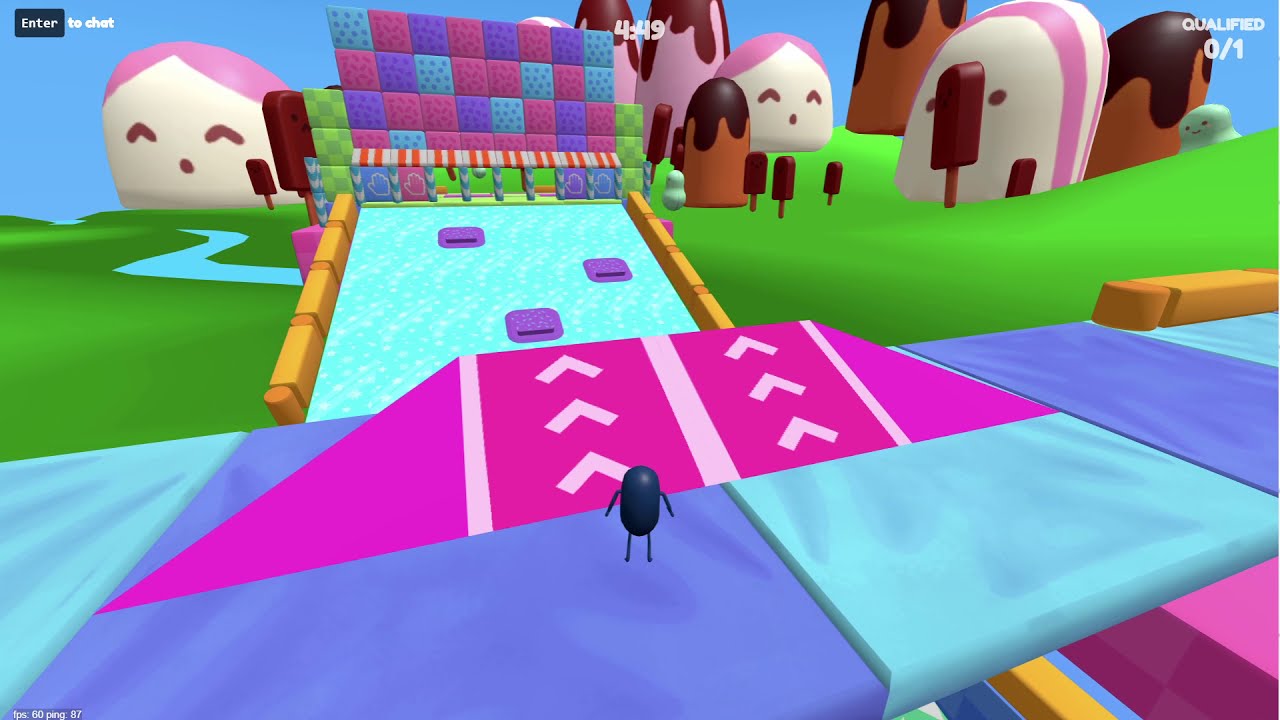 Lolbeans.io is an Online, Competitive Multiplayer, and Casual game for free of cost developed by Sergio Jimenez APPS. It is an entertaining game inspired by Falls Guys. At the start of the game, you will enter your name and select your funny character. With a two-button system, you will easily control your character. Wait for other players to connect and you will play with them and enjoy the journey of hurdles. There are numerous obstacles in a single platform where;…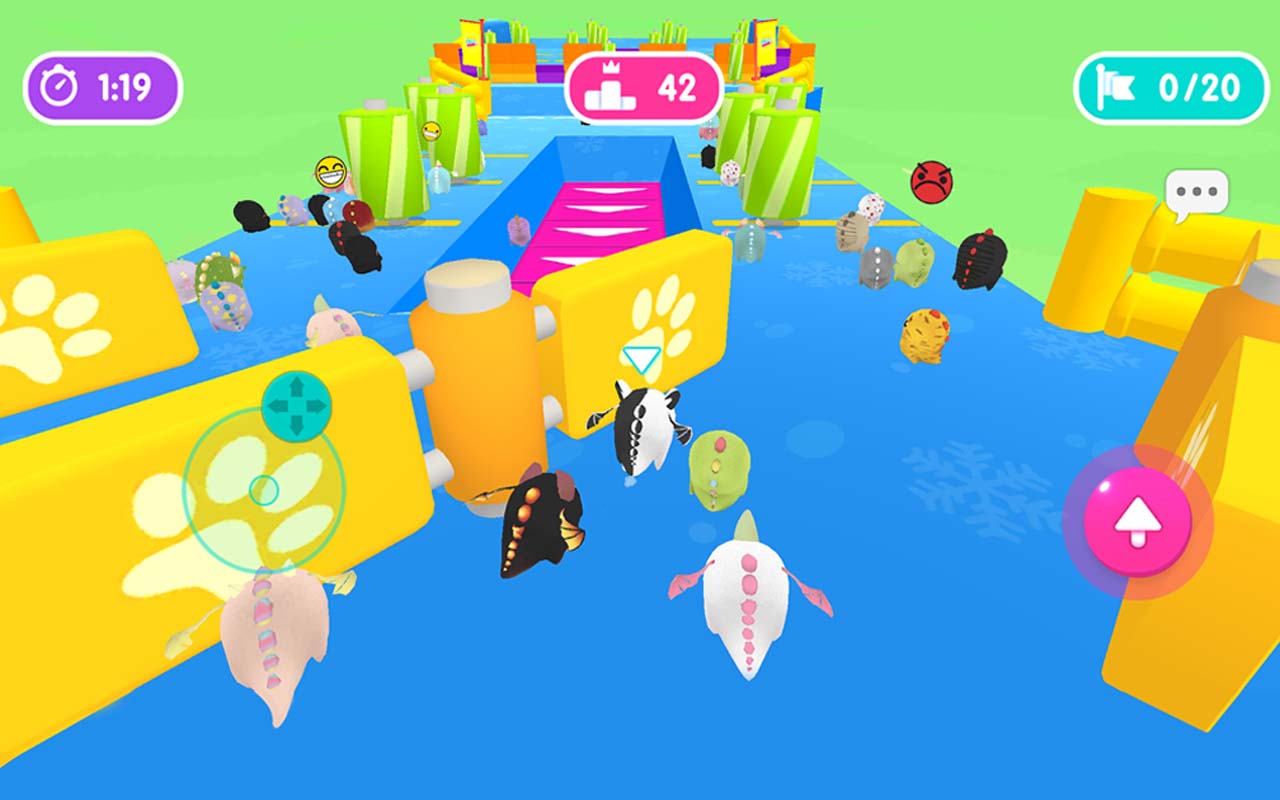 Fall.io - Race of Dino is a free Online, Competitive Multiplayer, Action, and Casual game developed by GENIFY STUDIO. Be part of this fun race game with 50 opponents and become the ultimate Dino on the field. This challenging game will have multiple levels, with two rounds and a platform full of obstacles. Your goal is to overcome all the barriers with the two-button system and reach the finish line. You must race and reach the top 20 faster finishers…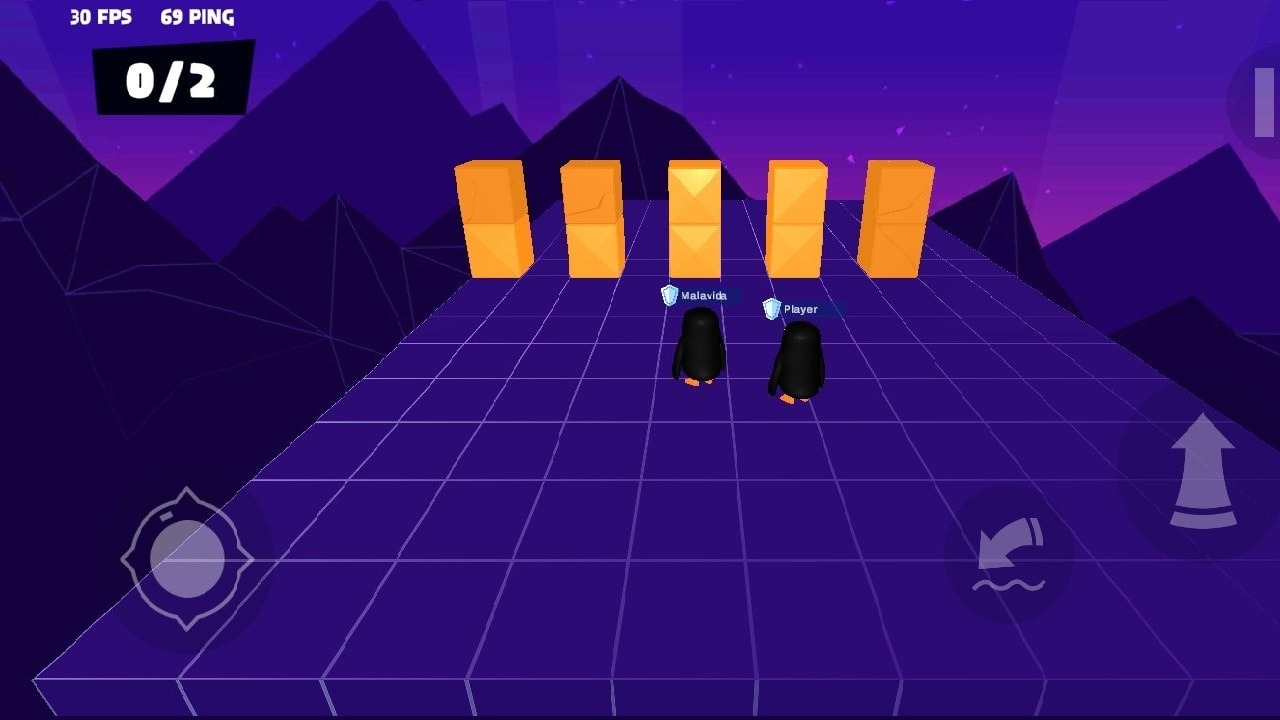 JustFall.LOL: Multiplayer Online Game of Penguins is a free Online, Action, Competitive Multiplayer, Stylized, and Casual game operated on Android and iOS. Enjoy the Battle Royal Style game in which you will compete against worldwide players. Survive in levels until you are the last penguin without falling from the hexagon. At JustFall hexagon, only the smartest, fastest, best jumping, skillful penguins can win an online tournament. Playing doesn't have to be a great technique; just using the controls visible on…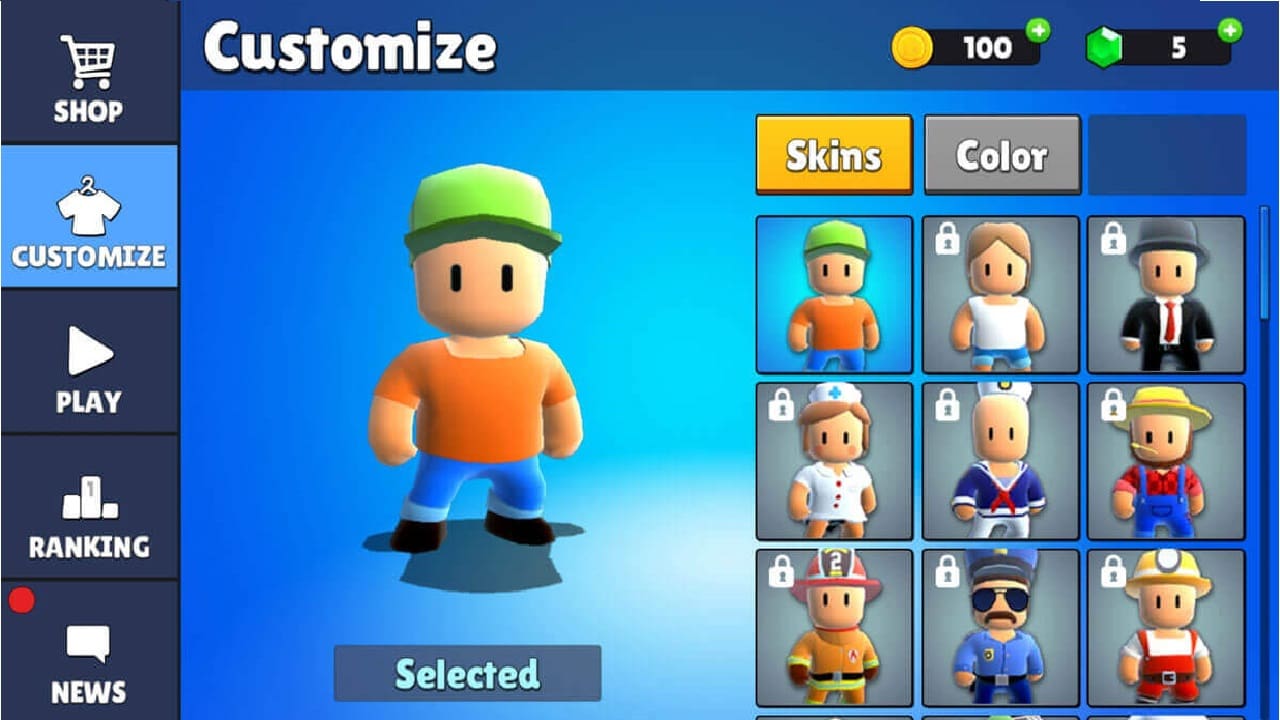 Stumble Guys: Multiplayer Royale is a Battle Royal Competitive Multiplayer, Action, Stylized, Indie, and Platformer game where you take part in fun battles against 32 players. To win and become the best clone, you must face different challenges. Each level consists of three other challenges for making a high rank. Your mission is to avoid barriers in each one until you reach the final line. With a two-button system, you will have to face giant snowballs, revolving doors, collapsing balls,…
Oopstacles is an Offline, Single-player, Stylized, and Arcade game developed by Crystal Pug. If you want a fun time, this skill-based game is the perfect platform. Oopstacles is designed as a TV competition where you will face various dangerous obstacles, and your goal is to overcome all these to reach the endpoint. Your character moves only in a single direction, touch on your mobile screen to move forward and jump. There are more than 250 levels designed to test players'…
Human: Fall Flat puts the different genres into a mixture to create unique gameplay that the gamers have never experienced before. Offering Physics-based, Puzzle-Platformer, Indie, Co-op, and Open World components and puts the player into the shoes of Bob, a protagonist, who is stuck in his dream world filled with hazardous puzzles, and deadly obstacles. He needs to explore the open environment to solve puzzles, earn points, and interact with environments. Customization features let the player paint his bob and…