Content Continues After Ad
18 Wheels of Steel: Extreme Trucker 2 is a driving and simulation video game developed by ValueSoft. In this game, the player has to play the role of a trucker. During the gameplay, the objective of the player is to create a truck empire by collecting various trucks. In addition to collecting trucks, the player also has to load and deliver cargo to different locations within a limited time.
To deliver cargo, you have to drive through difficult paths such as steep mountains, deserts, mountains, and ice roads. The game provides you with cash as a reward for delivering the cargo successfully. Using this cash, you can buy different trucks from various companies and add them to your collection. Furthermore, the player can upgrade the performance of his truck by replacing its accessories.
Content Continues After Ad
Features
Create a truck empire
Collect various trucks
Load and deliver cargo to different locations
Drive through difficult paths
Provides cash as a reward
Buy different trucks from various companies
Replace accessories of the truck
Pros
Good game
Extreme locations
Unlock new missions and locations
Simple to play
Pleasant and relaxing game
Cons
Paid to play
Driving experience is not realistic
Supports single-player mode
Similar Games To 18 Wheels of Steel: Extreme Trucker 2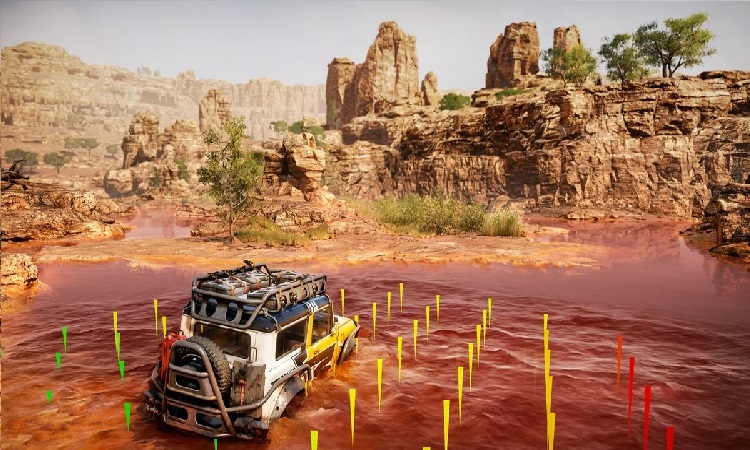 MudRunner is an action, simulation, and driving video game developed by Saber Interactive. Throughout this game, the player has to transport goods to their perfect location. During the gameplay, the objective of the player is to drive the vehicles through muddy roads without damaging the road. While playing the game, you have to face and overcome hurdles using your driving skills. In this game, the player has to complete all the tasks in a given time otherwise he loses. The…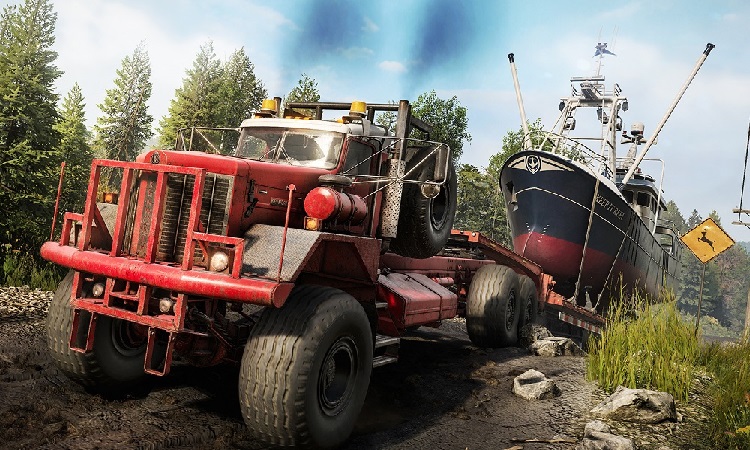 SnowRunner is an adventure, simulation, and driving video game developed by Focus Entertainment. In this game, the player has to serve as a driver who has to drive multiple vehicles. During the gameplay, the player has to face extreme obstacles like snow, mud, frozen lakes, water, and hills. Throughout the game world, the player has to overcome obstacles and explore the game world freely. This game has multiple vehicles of famous brands like Freightliner, Ford, and Chevrolet. Before playing the…
Content Continues After Ad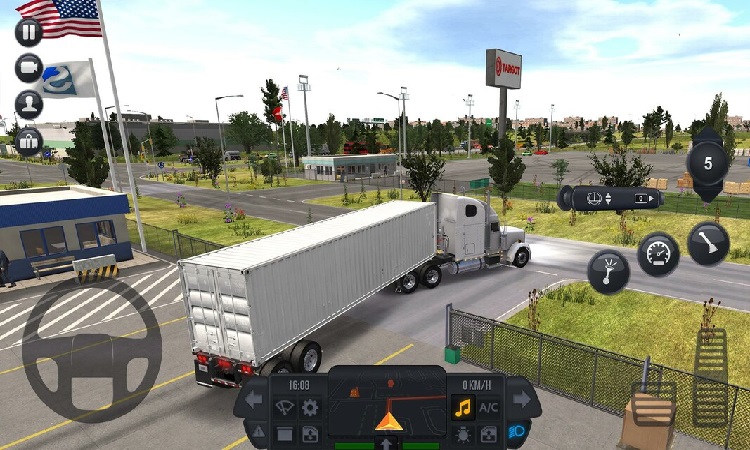 Content Continues After Ad
Truck Simulator is a simulation and driving video game developed by Ovidiu Pop. In this game, the player has to set on the journey and become the king of the road. Throughout the game, the player has to control his vehicle in the heavy traffic system. During the gameplay, the player has to deliver cargo to its destinations and explore multiple cities. In addition to delivering cargo and exploring cities, the player must avoid obstacles, maintain the truck, and manage…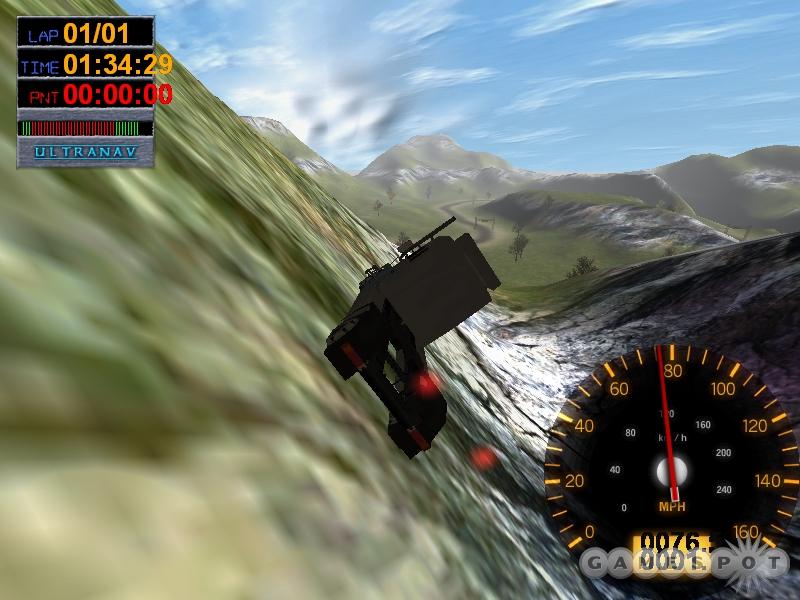 Big Rigs Over The Road Racing is a sports, driving, and racing video game developed by Stellar Stone. In this game, the player has to drive the truck and deliver the cargo. Throughout this game, the player has to defeat opponents by delivering the cargo before them. The game enables the player to go with shortcuts and change the routes to reach the destination first. Moreover, the game provides the player with rewards for delivering the cargo first and defeating…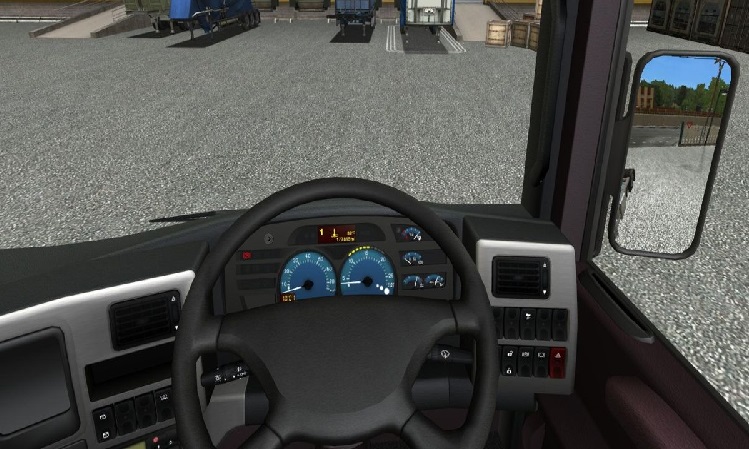 UK Truck Simulator is a driving and simulation video game developed by SCS Software. In this game, the player has to step into the shoes of Haulage named character. Throughout the game, Haulage is an employee of a cargo company who has to collect and deliver cargo. During the gameplay, you have to collect and deliver cargo in eighteen big cities of the United Kingdom. While collecting and delivering cargo, the player has to face obstacles and drive on muddy…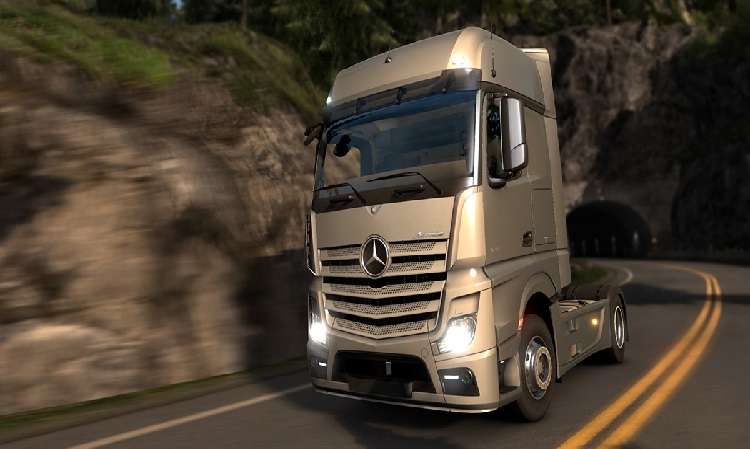 Euro Truck Simulator is a driving and simulation video game developed by SCS Software. This game is set in different countries like Austria, Poland, United Kingdom, Spain, and Europe. Before playing the game, you have to choose your desired location to play. Throughout this game, the player has to drive a truck and deliver cargo to different places. On delivering cargo at a particular place, the game provides the player with money and experience points. Using this money, the player…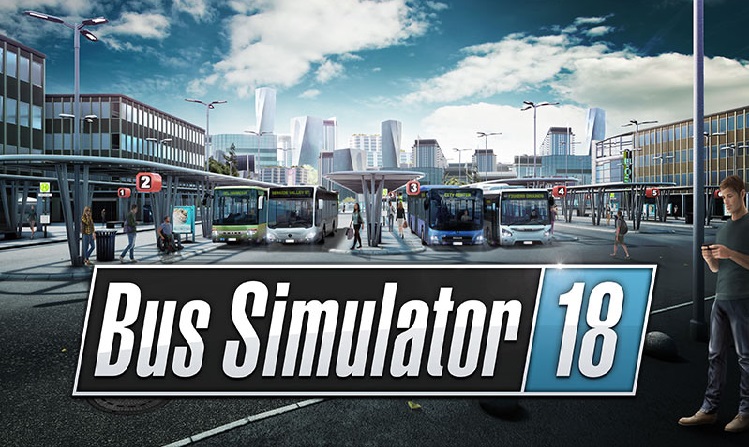 Bus Simulator 18 is a simulation and driving video game developed by Stillalive Studios. All through the game, the player has to serve as a bus driver who has to drive the vehicles. In this game, the player has to explore the whole game world while driving. While driving vehicles, the driver has to follow the traffic rules and avoid heavy traffic. The game enables the player to view the environment either with a first-person perspective or a third-person perspective…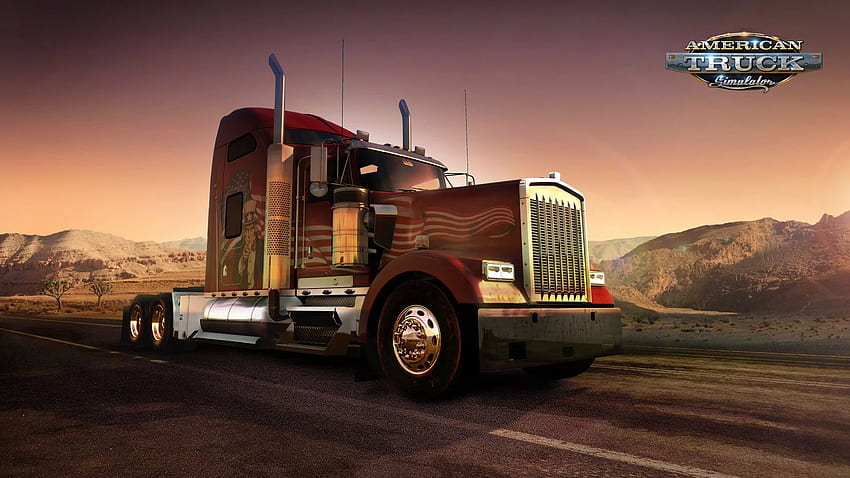 American Truck Sim is a driving and simulation video game developed by SCS Software. In this game, the player has to drive the vehicles and move the goods to different locations in the game world. It is an open-world game so the player can move freely to complete his mission. The game provides the player with money and experience points for completing the game objective. Using these experience points and money, you can update your vehicles and add new items…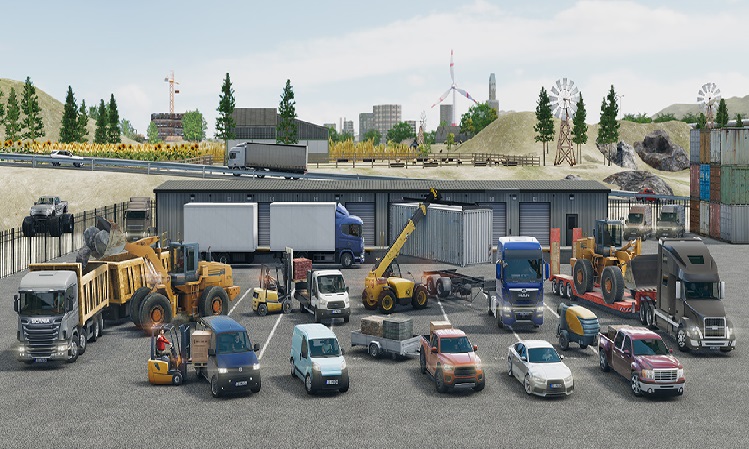 Truck and Logistics Simulator is a strategy and management video game developed by Simula Games. During the gameplay, the player has to drive different vehicles, load goods on vehicles, and deliver goods to different locations. While delivering goods, the player has to serve as a professional driver and face all the challenges. This game has more than 20 vehicles so the player can select his desired vehicle. The vehicles available in this game are telescopic handlers, pickups, forklifts, wheel loaders,…
Heavy Duty Challenge: The Off-Road Truck Simulator is an adventure, sports, and simulation video game developed by Nano Games. In this game world, the player has to set on a journey towards the cross-country on a truck. During his journey, the player has to discover all the hidden secrets of the game world. Throughout the game, the player has to face and beat the obstacles in his way. The game has almost 12 trucks so the player can choose his…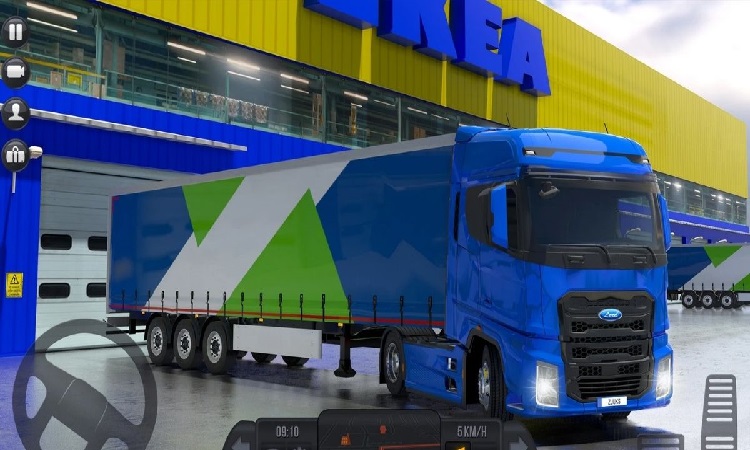 Truck Simulator 3 is a driving, action, sports, racing, and simulation video game. In this game, the player has to drive a vehicle and deliver the cargo from one place to another. During the gameplay, you have to drive on the streets busy with traffic. While driving in busy traffic streets, players have to be responsible and careful to avoid any damage. Moreover, throughout the game, the player has to find his way around the crowded parking spots. If the…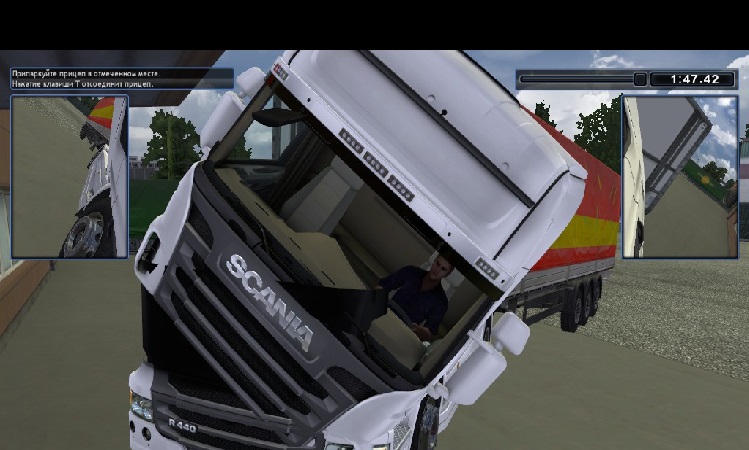 Trucks and Trailers is a driving and simulation video game developed by SCS Sofware. This game casts the player in the role of a truck driver. In this game, the objective of the player is to deliver the cargo to its right destination in a given time. While delivering the cargo, the player has to face various challenges and obstacles. On delivering the cargo to the right destination in a limited time, the game provides you with experience points. Using…