Your Uninstaller! Is an intuitive uninstaller tool that lets users uninstall programs, create the system, restore points, delete registry entries, and organize startup utilities. Automatic registry entry detection and scanning operations can be done. The elegant interface of the Your Uninstaller! Removes the programs you need by choosing someone.
In the plain uninstall, the user will be met with four uninstall modes such as normal, safe, built-in, and super-mode. This program comes packed with a disk cleaner, startup manager, file shredder, web browser trace eraser, and a start menu utility. Your Uninstaller! is a top best software like Ashampoo UnInstaller and it creates a restore point automatically.
Features
Fix invalid uninstalls in one click
Force removal of a program
Easy to Use. No expert knowledge required
Uninstall any installed program even corrupted ones
Batch Uninstall
Similar to Your Uninstaller!
Comodo Programs Manager is an advanced uninstaller program that is used to monitor and manage installed apps, also services, and drivers on your computer. You can remove programs completely from the system and enable or disable Windows features. The application allows check for available updates for the operating system and view the occupied disk space. A pretty straightforward installing procedure is here and the users are ready to get a benefit. Additionally, Comodo Programs Manager offers info such as developer,…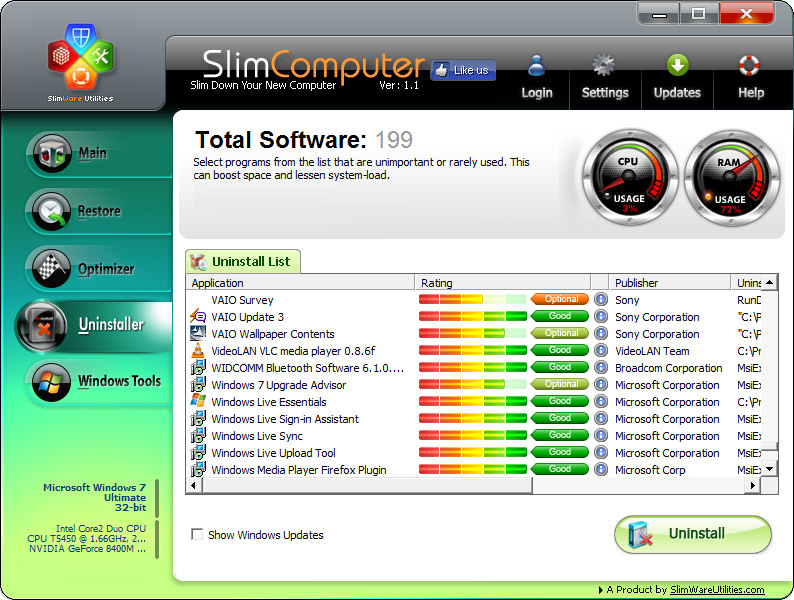 SlimComputer is a straightforward application that is specially used to remove adware, trialware, and other unwanted objects in case of slow down your PC and are sluggish. A clean and intuitive interface is introduced here to scan for unneeded browsers, software, and startup items. There is the possibility to optimize the system through disabling services and apps. The utility offers you to use a search function to find items, uninstall windows updates, and remove web browsers plugins and extensions. You…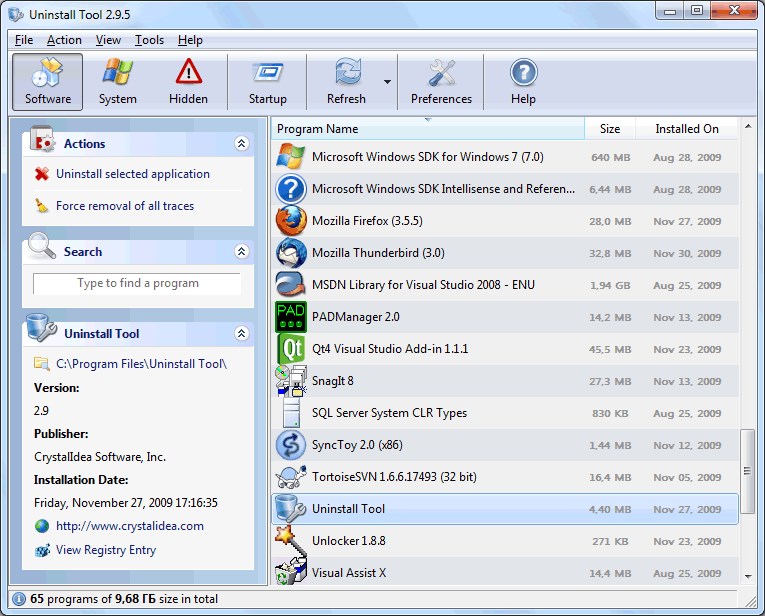 Uninstall Tool is a powerful professional program that lets you remove programs and leftover files, manage startup items, and trace newly installed software. It is possible to monitor all entries with the install and trace feature and place the icon of Uninstall Tool in the windows control panel. The uninstaller application is wrapped with awesome features such as a modern user interface, compatibility with X64 windows, save detailed reports, native support for 31 languages, and adds Uninstall Tool to the…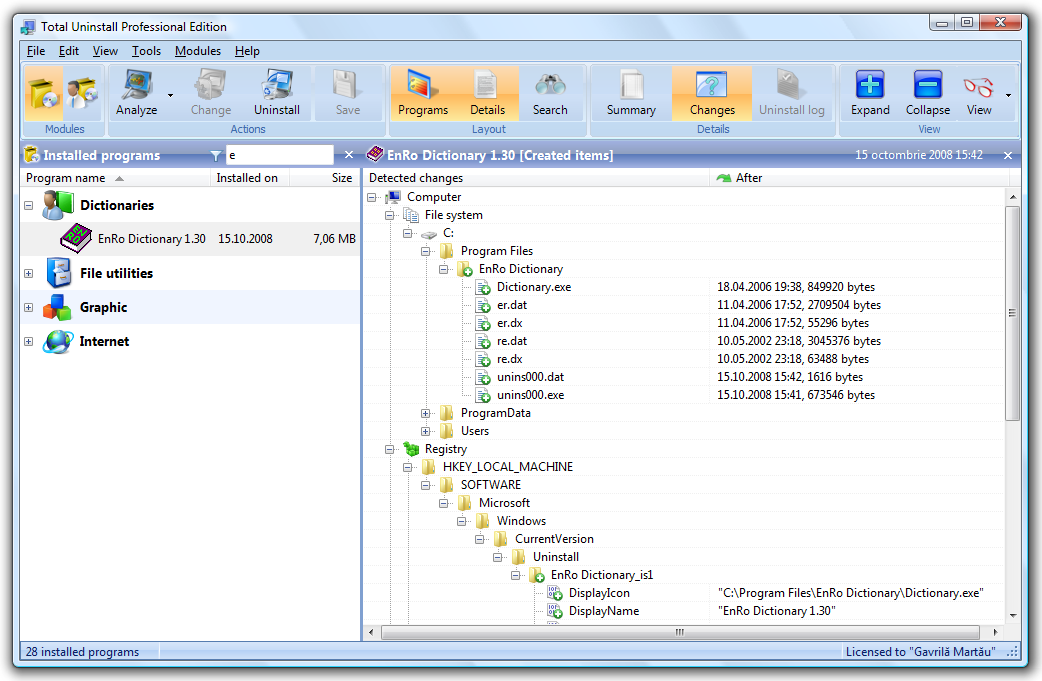 Total Uninstall is an advanced application to uninstall programs including registry entries, monitor newly installed apps, and clean junk items. The user can restore the program from backup and create a backup for a program. The program offers prominent features such as powerful search in detected changes, shows a detailed uninstall log, user-configurable views of the detected changes, export monitored or installed programs list to file, etc. Moreover, it is possible to find the program to uninstall by keyword easily…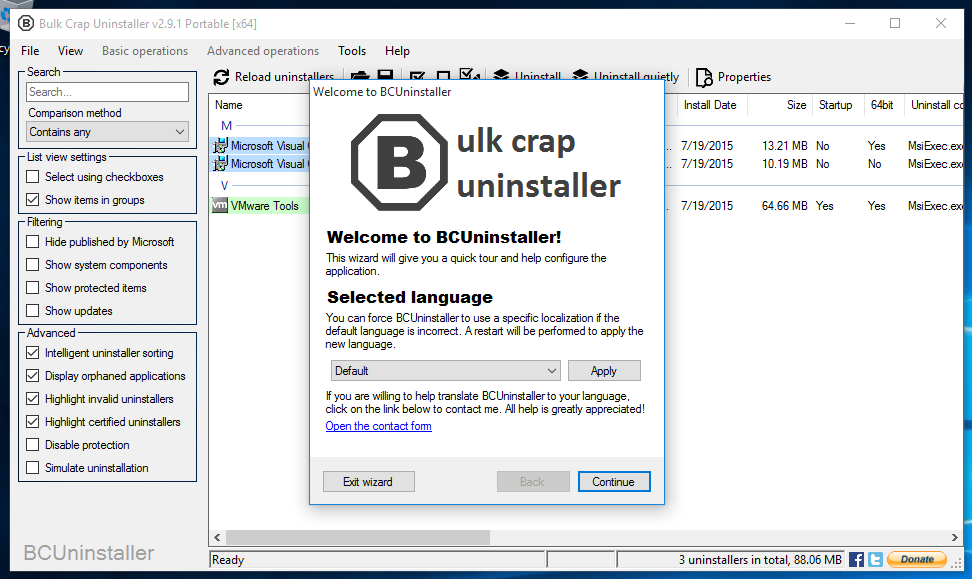 Bulk Crap Uninstaller is an intuitive software application that uninstalls multiple programs in a few clicks from your PC. This program can run uninstallers according to premade lists, detect orphaned apps, clean up leftovers, and much more. Users can freely modify BCU to suit their needs and get better help with this open-source tool. It is possible to uninstall massive numbers of apps automatically, also malware, crapware, and another type of junk. Advanced sorting, grouping, searching, and filtering can be…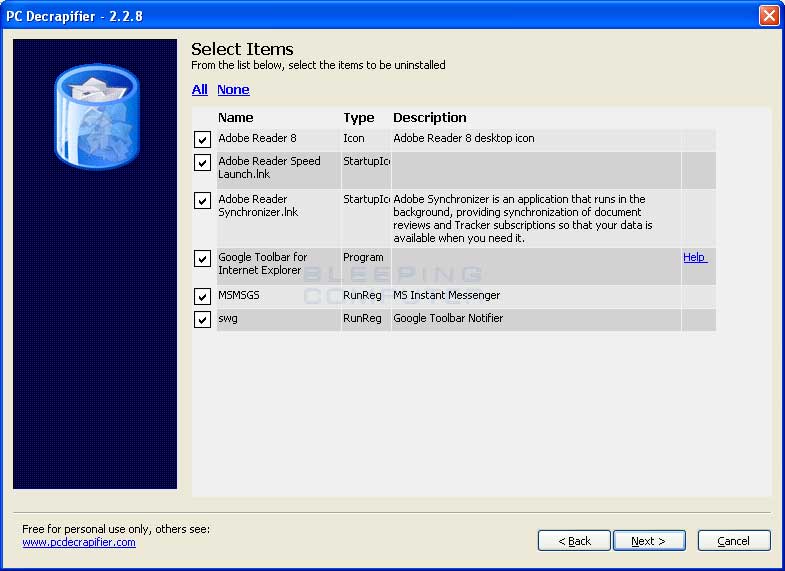 PC Decrapifier is a straightforward application to uninstall programs after creating system restore points from your PC. Here you have a long list of supported solutions to go with your choice. Namely Corel Photo Album, MusicMatch Jukebox, Google Desktop, Norton Antivirus, Yahoo Music Jukebox, McAfee products, or Sonic DLA. When encountering stability problems, this program creates a restore point to remain on the safe side. There is no need for installation developed by yorkspace.com. PC Decrapifier is a fast uninstaller…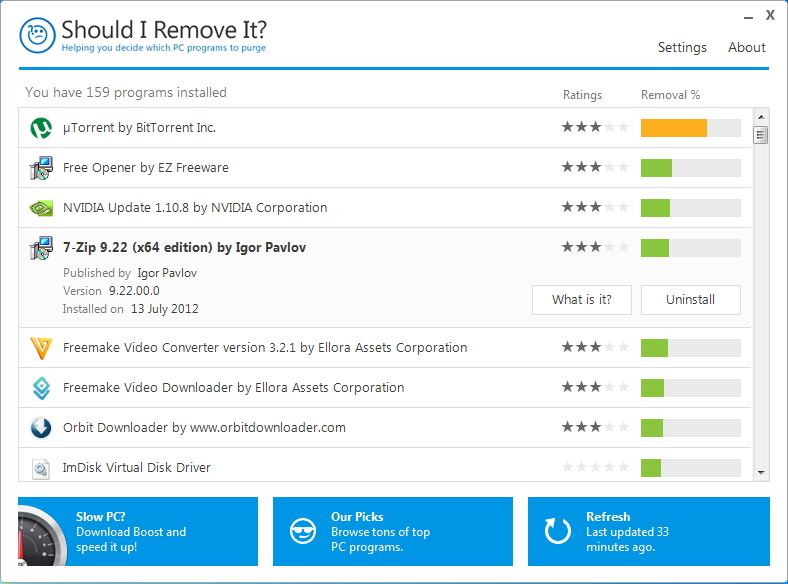 Should I Remove It? is a reliable and simple piece of software that is specially used to remove and clean unwanted PC programs. You can remove unwanted programs by quickly locating them such as bloatware, toolbars, adware, crapware, many forms of malware, and other junk. Should I Remove It? is extremely fast, 100% FREE, and purge your PC of program clutter. The tool helps both technical and non-technical users to scan their PC for installed programs. Should I Remove It?…
GeekUninstaller is a standard removal program that integrates with the windows registry editor and features a built-in search function. The interface is simple, easy to figure out by every user. There is an option to view all the items in a list, complete with the name, date, and size installed on the PC. You can perform context menu operations with multiple commands to uninstall the program. GeekUninstaller lets users forced uninstallation mode to remove registry entries and additional files. This…
Revo Uninstaller is a fast and advanced uninstaller that lets you use various uninstall methods and remove registry entries. This program can clean your browser history effortlessly or enable or disable startup items. All the applications can be detected installed on the system with advanced cleanup operations. Tracks cleaner can clean the history from your office suite or browser and you can also manage the items that load at system boot with the autorun manager. Revo Uninstaller is the best…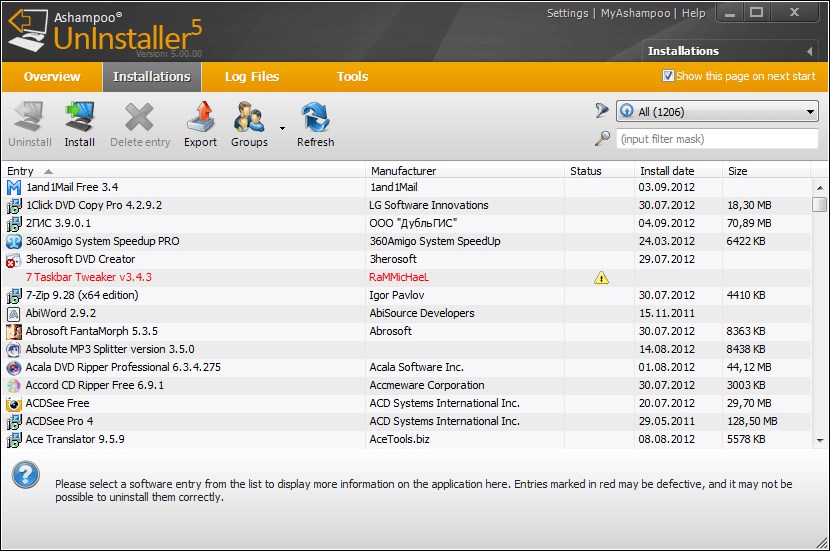 Ashampoo UnInstaller is a reliable piece of software for your PC that offers intelligent monitoring of system modifications and installed apps. The user can view all currently installed programs, file, registries, system changes, and available log files. It is possible to create a file exclusion list and access observation options to check out the drives, registry, and system files. This tool lets users reinstall a removed program and load a log file. Moreover, you can use a file shredder, clean…