Content Continues After Ad
Xenonauts is a paid strategy, tactical, and role-playing video game developed by Goldhawk Interactive. In this game, the player has to play the role of a commander who leads an organization. Throughout this game, the primary mission of the player is to launch various missions, reorganize army units, and collect funds for projects.
While playing the game, the player has to fight against the enemies, defeat them, and capture their ships. This game supports single-player mode, so the player has to play this game alone. Furthermore, it has fundamental mechanics, brilliant gameplay, and stunning visuals for the players.
Content Continues After Ad
Features
Lead an organization
Launch various missions
Reorganize army units
Collect funds for projects
Fight against enemies
Capture their ships
Supports single-player mode
Fundamental mechanics
Stunning visuals
Brilliant gameplay
Xenonauts Alternatives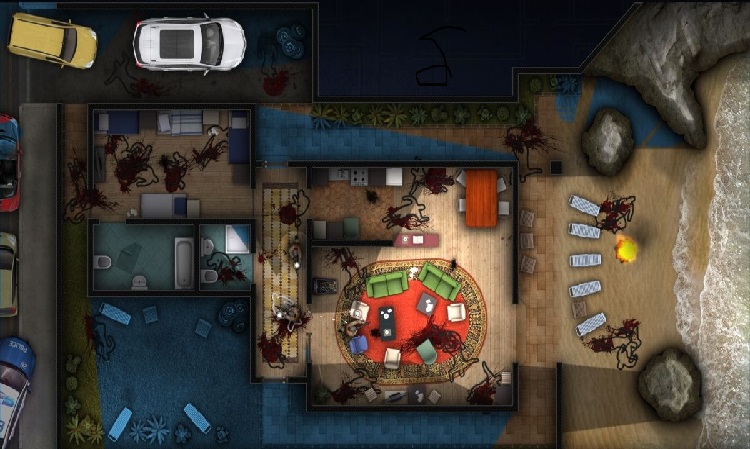 Door Kickers is a paid strategy, adventure, and top-down perspective video game developed by Kill House Games. In this game, the player has to make a team of ten characters, and they have to fight against enemies. For making the group of characters, the game provides the player with five classes of characters. The player can choose his favorite character from all the provided characters. Furthermore, this game offers the player various weapons for fighting against enemies. This game has…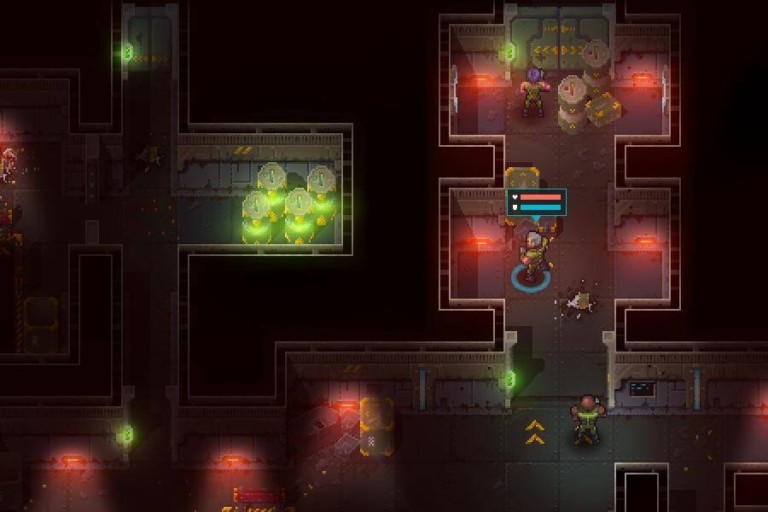 Halfway is a paid action-adventure, arcade, role-playing, management, and shooting video game developed by Robotality. This game is set in the distant future, where the player has to lead a small team of survivors. The game's story is that some enemies plan to destroy human colonies, and the player has to fight against those enemies. This game has multiple characters, and the player must choose his favorite character before playing the game. All the characters available in this game have…
Content Continues After Ad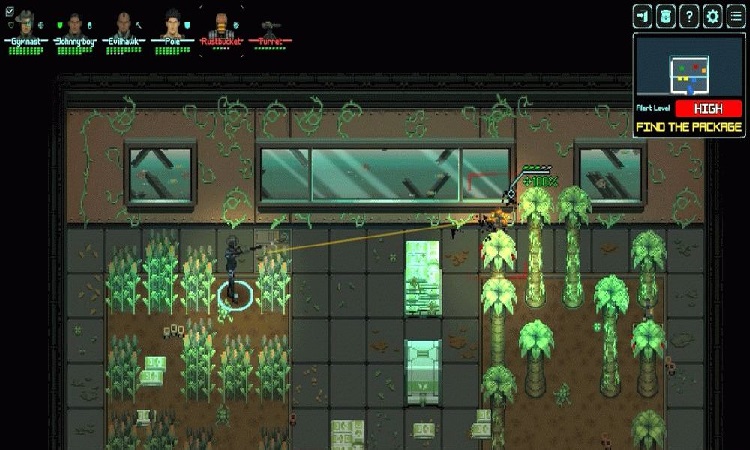 Content Continues After Ad
Depth of Extinction is a paid adventure, strategy, role-playing, and shooting video game developed by HOF Studios. Throughout the game, the player has to play the role of a crew leader. The main task of the player is to make a group of fighters and fight against the enemies to save the world. This game provides the player with almost ten character classes from which the player can choose his favorite character. Furthermore, the game has a customization feature due…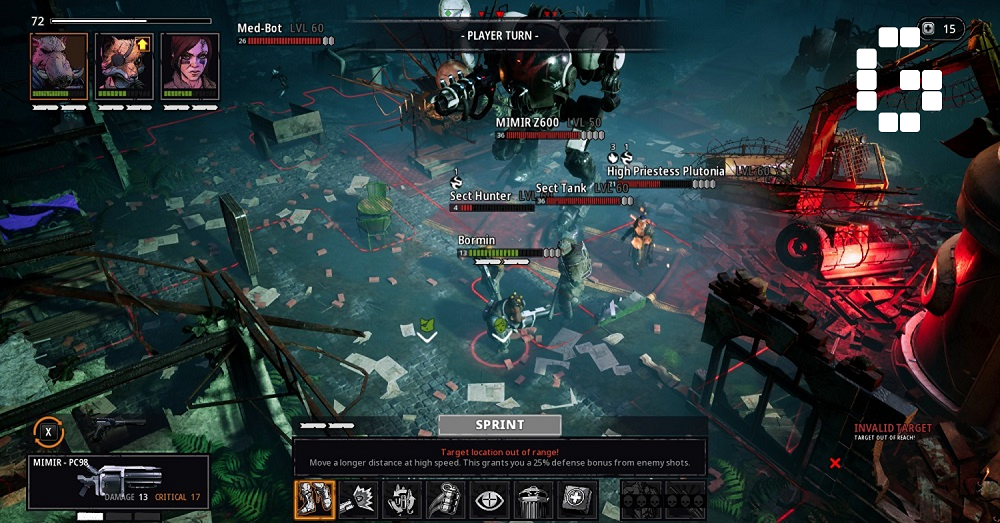 Mutant Year Zero: Road to Eden is a paid action-adventure, combat, and role-playing video game developed by The Bearded Ladies. This game is set in a detailed world in which the player must participate in tactical combat. It is an open-world game in which players can conquer different maps and navigate various locations. Furthermore, the game provides the player with three characters: Bormin, Dux, and mutant. It gives the player various weapons such as machine guns, crosses and bows, and…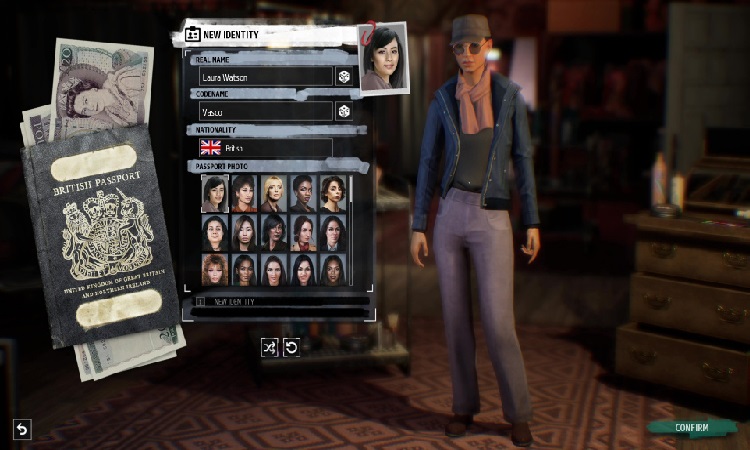 Phantom Doctrine is a paid strategy and tactical-war video game developed by Creative Forge Games. In this game, the player has to play the role of The Cabal named secret agent. Throughout this game, the player has to prevent the global conspiracy. The player must play various tasks in this game, such as interrogating enemy agents and investigating classified files. This is an open-world game so that the player can explore the game world from an isometric angle. Furthermore, the…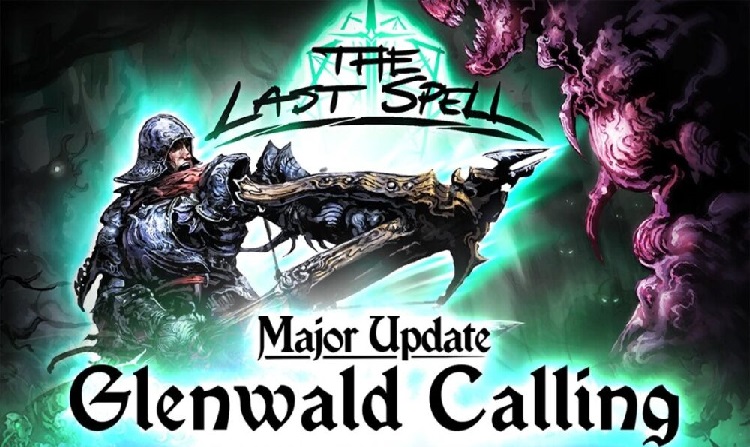 The Last Spell is a paid combat, role-playing, and strategy video game developed by CCCP. This game is set in a thrilling world where the player has to fight against the enemies. It is an open-world game so that the player can explore the game world from a top-down perspective. While playing the game, the player has to lead a squad of heroes on the defense against the invaders. Moreover, the game provides the players with various weapons and technologies,…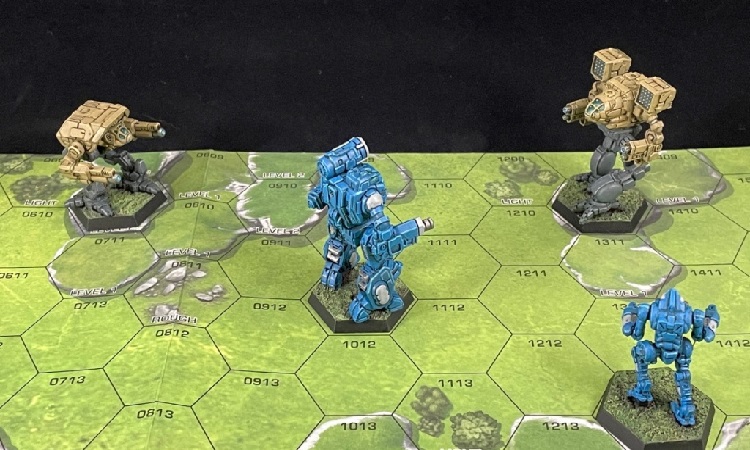 BATTLETECH is a paid strategy and role-playing video game developed by Harebrained Schemes. In this game, the player has to play the role of a mercenary commander. Throughout the game, the main task of the player is to lead the team of combat vehicles. This game provides the player with various weapons using which the player can easily defeat the enemies. Furthermore, the game allows you to select armaments, skills, armor, team's model, and pilot. It has multiple levels, and…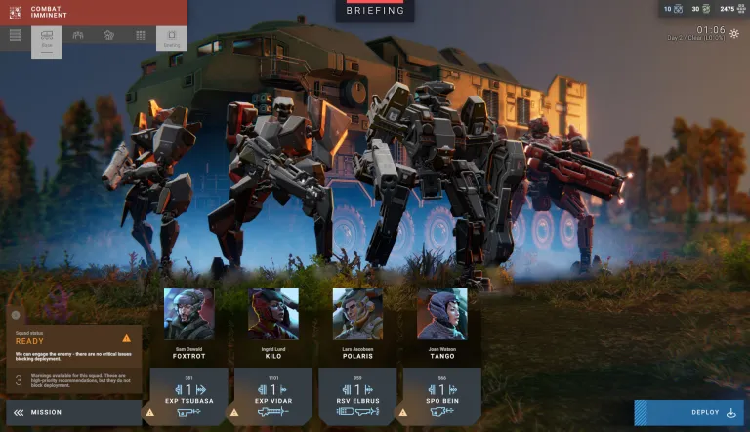 Phantom Brigade is a paid strategy, role-playing, and tactical video game developed by Brace Yourself Games. Throughout this game, the player has to control the squad of the last surviving mech pilots. In this game, the main task of the player is to fight against enemies and capture their equipment. While playing the game, the player has to conquer the land by defeating the enemies. Furthermore, this game has various missions, and all the missions are full of challenges. It…
Mario + Rabbids Kingdom Battle is a paid action-adventure, shooting, and strategy video game developed by Ubisoft. This game is set in the mushroom kingdom, where the chaos is spread, and people are searching for help. In this game, the primary mission of the player is to defeat enemies, rebuild the kingdom, and provide support to people. This game provides the players with almost eight heroes from which the player can choose his favorite heroes for making the game. Throughout…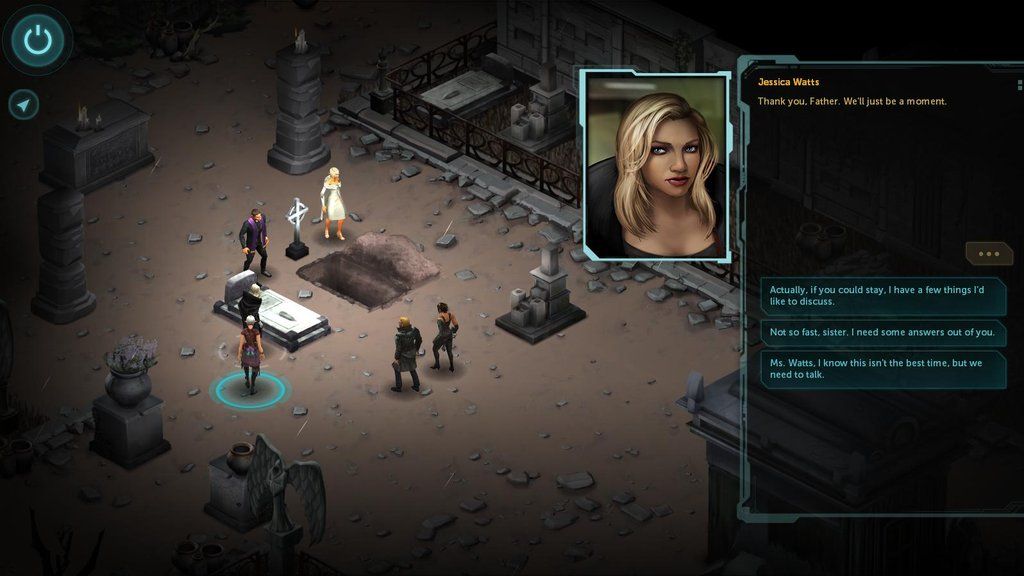 Shadowrun Returns is a paid role-playing, action, and tactical video game developed by Harebrained Schemes. This game is set in the sci-fi world where the player has to fight against opposing teams and defeat them. While playing the game, the player can interact with the environment and sell items. Before starting the game, the player has to select his favorite character for playing the game. The game provides the player with almost five classes of characters, and all the classes…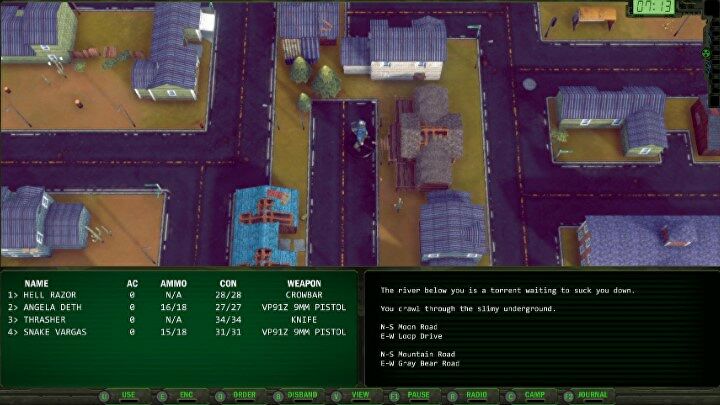 Wasteland is a free action-adventure and third-person shooter video game developed by Joy Blitz Game. This game is set in the zombie apocalypse-themed world in which the player finds himself among zombies. In this game, the player has to play the role of a survivor, and his missionn is to fight against zombies and defeat them. Furthermore, the game provides the player with a lot of weapons using which the player can easily defeat zombies. It has multiple challenging levels,…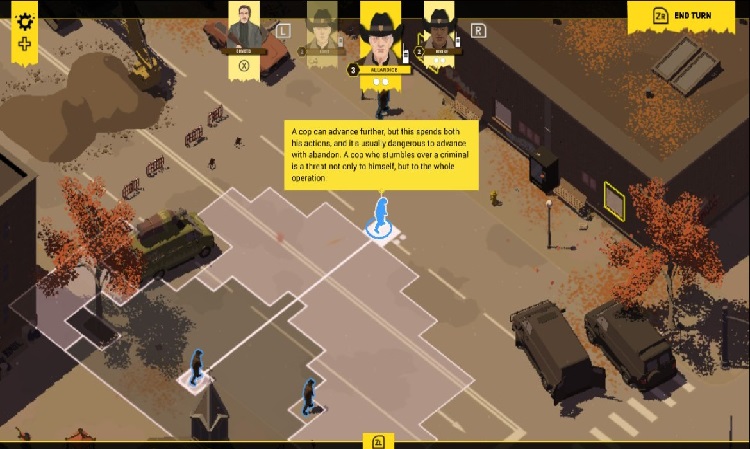 Rebel Cops is a paid simulation and strategy video game developed by Handy Games. In this game, the player has to play the role of an unknown character. Throughout the game, the player's mission is to fight against the Viktor Zuev named enemy who has overcome the Ripton-named town. While playing the game, the player has to solve various operations by fighting with the enemy. Furthermore, the game provides the player with various weapons and equipment using which the player…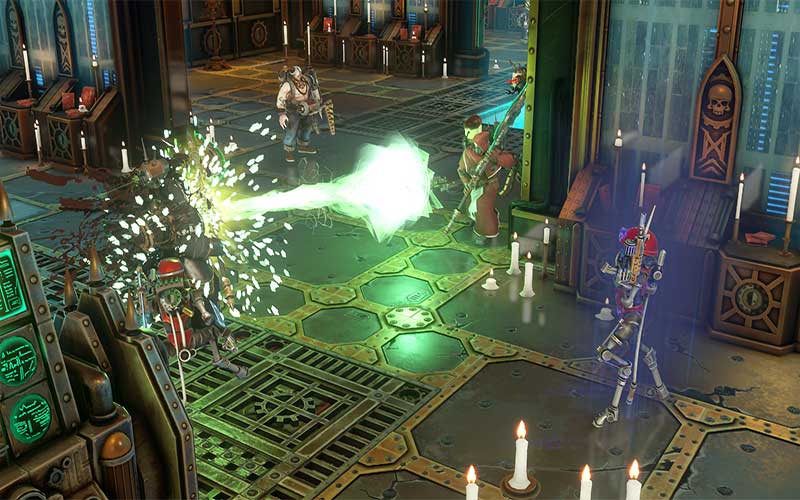 Warhammer 40,000: Mechanicus is a paid strategy and turn-based tactics video game developed by Bulkwar Studios. In this game, the player has to take part in combat against rivals and control different armies. Throughout the game, the player has to command soldiers, tanks, and jeeps. The primary mission of the player is to fight against enemies and defeat them. On defeating enemies, the player is provided with in-game points. Furthermore, the game offers the player multiple classes of characters from…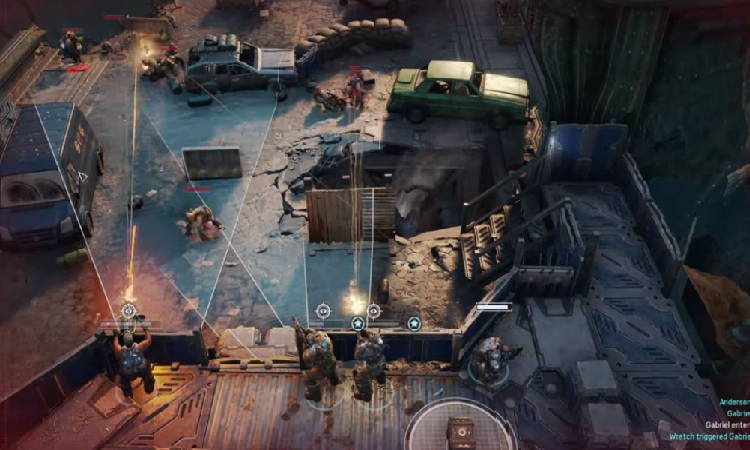 Gears Tactics is a paid simulation, adventure, and role-playing video game developed by Splash Damage. In this game, the player has to play the role of a commander. The primary mission of the player is to lead a group of soldiers to terminate the enemies. Throughout the game, the player and all the characters have to shoot enemies and defeat them. This game provides the player with various weapons like pistols, bombs, and grenades for defeating enemies. Furthermore, this game…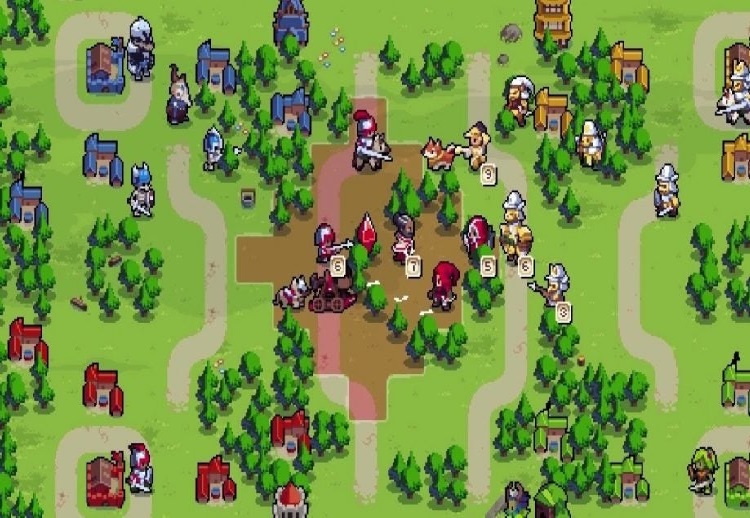 Wargroove is a paid strategy and turn-based tactics video game developed by Chucklefish. This game is set in the island continent of Aurania, where the player has to control almost fifteen commanders. All those commanders have motivations, unique campaigns, and personalities. It is an open-world game in which players can explore the game maps. Moreover, the game has campaign editing tools, using which the players can build their maps. In addition to providing campaign editing tools, the game also provides…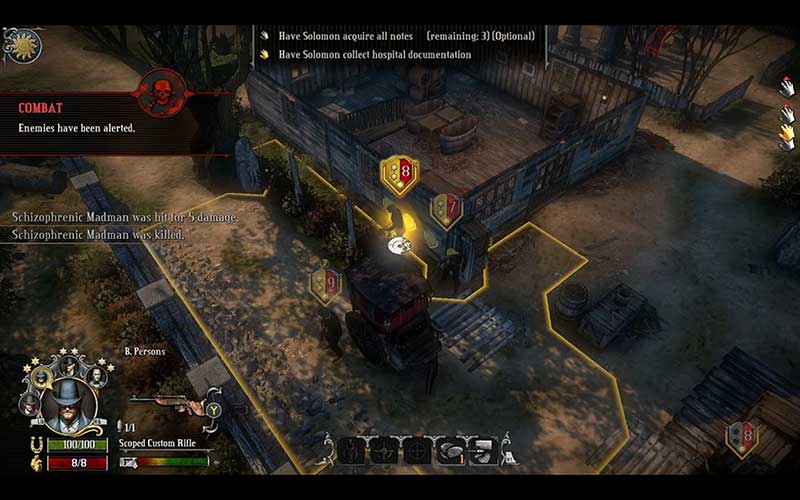 Hard West is a paid strategy and turn-based tactics video game developed by CreativeForge Games. This game is set in the American Old West, the fictional world. It is an open-world game in which the player must explore the whole game world. This game provides the player with a massive map on which all the locations of the game world are represented. The player can choose the location he wants to explore from the map. In addition to exploring the…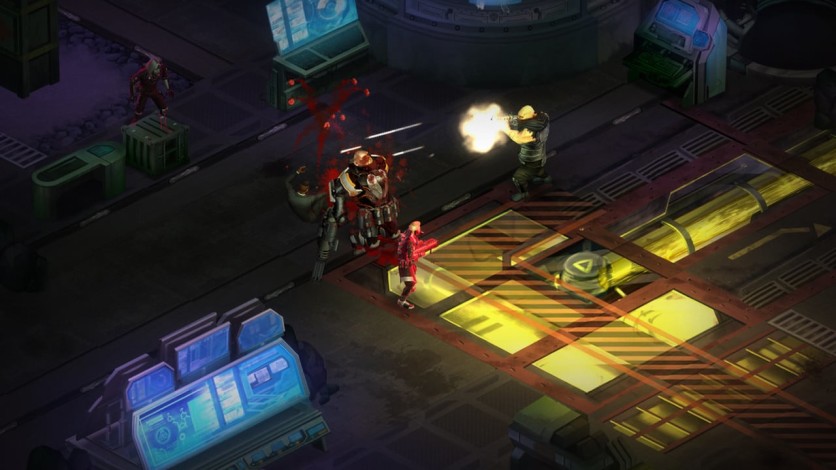 Shadowrun: Dragonfall is a paid action-adventure and role-playing video game developed by Harebrained Schemes. The story of the game is that a Feuerschwinge named Dragon appeared from the mountains of Germany. The forces of the Germen have to fight against the Dragon and stop him from spreading destruction. In this game, the player also has to play the role of a Shadow Runner and fight against the Dragon. To play the game, the player has to select his favorite character…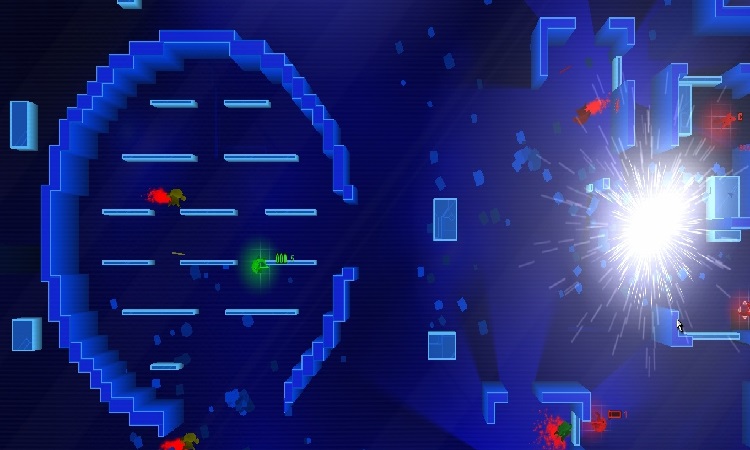 Frozen Synapse is a paid role-playing and strategy video game developed by Mode 7 Games. Throughout this game, the player has to play the role of a commander who has to battle against the government, which threatens humanity. In this game, the player has to command his team and fight against enemies to eliminate them. This game has multiple missions, and all the tasks are full of assignments. The player is provided with in-game points and rewards for completing these…
Invisible, Inc is a paid role-playing and strategy video game developed by Klei Entertainment. This game is set in the futuristic year 2074, in which the national government overcame the world. In this game, the player has to play the role of a Covert Corporation agent. The player's mission is to collect resources and relocate the computer system to the safe zone. This game provides the player with the various character from which the player has to choose his favorite…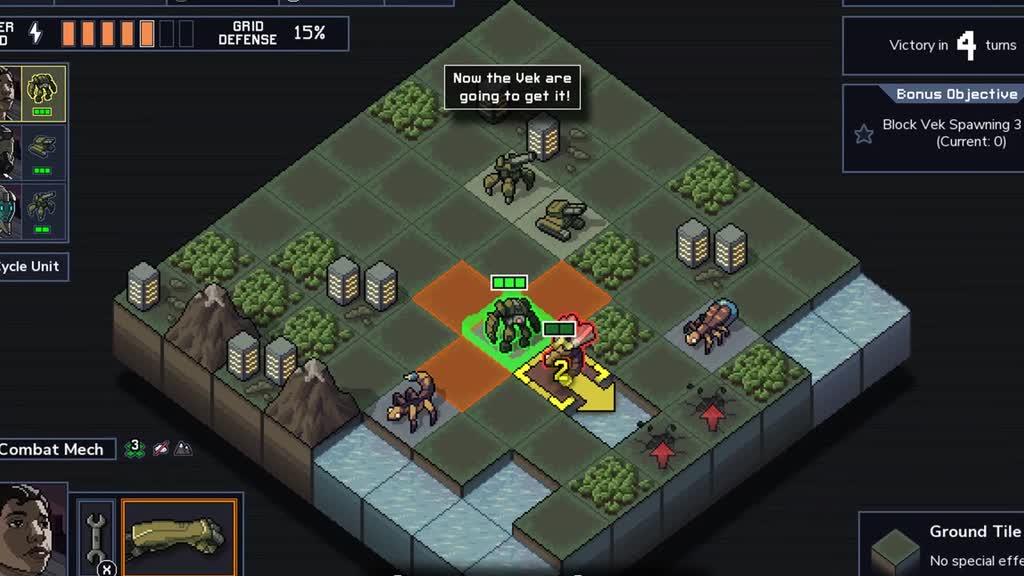 Into the Breach is a paid strategy and combat video game developed by Subset Games. This game is set soon in which the player has to fight against the monsters. In this game, the player has to play the role of a commander, and his task is to guide the team. In addition to leading warriors and defeating enemies, the player has to control three different mechs. This game provides all the team's warriors with equipment and weapons for fighting…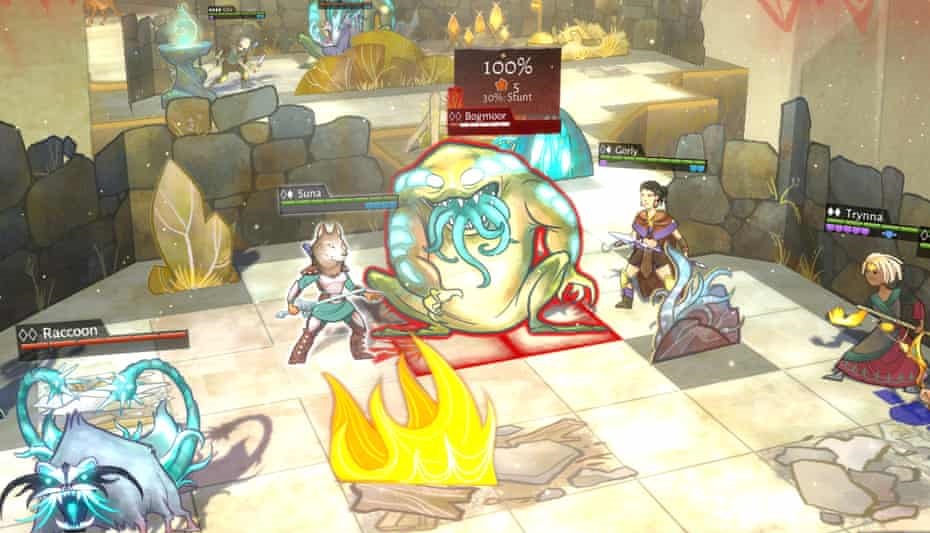 Wildermyth is a paid strategy and role-playing video game developed by Worldwalker Game LLC. In this game, the player has to lead a team of fighters and fight against various monsters. This game provides the player options for multiple questions, and if the player gives an actual answer, the character moves forward. The game provides the player with multiple characters for playing game from which the player can select his favorite characters. All the characters in this game have a…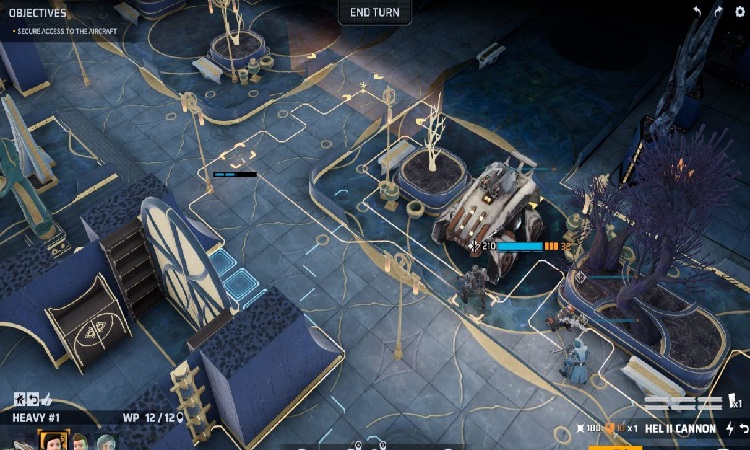 Phoenix Point is a paid action, strategy, and tactical video game developed by Snapchat Games. This game is set in the year 2047 in which the earth is invaded by the aliens. In this game, the player has to protect humanity from the alien's threat. Throughout this game, the player has to complete various objectives and fight with enemies to gain resources. Moreover, the game provides the player with various weapons and technologies using which the player can easily defeat…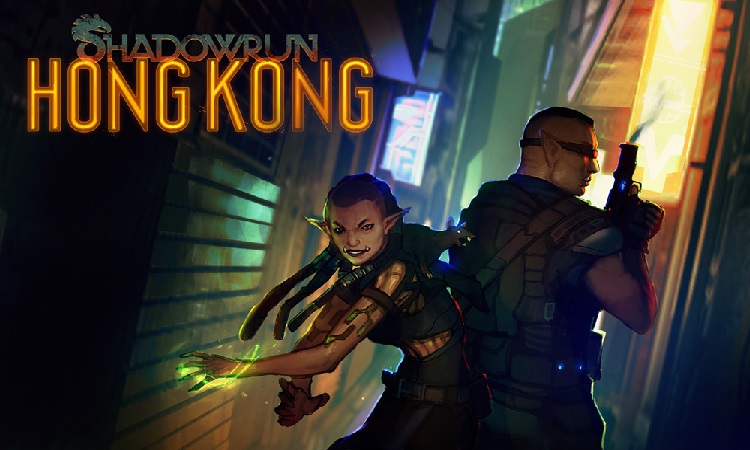 Shadowrun: Hong Kong is a paid role-playing, strategy, action-adventure, and shooting video game developed by Harebrained Schemes. This game is set in the futuristic Shadowrun world in which the player has to create and control his force. All the characters of the player's force are equipped with weapons for fighting against enemies. On defeating the enemies, the player is provided with points using which he can upgrade his characters and unlock more weapons. Furthermore, the game offers the player with…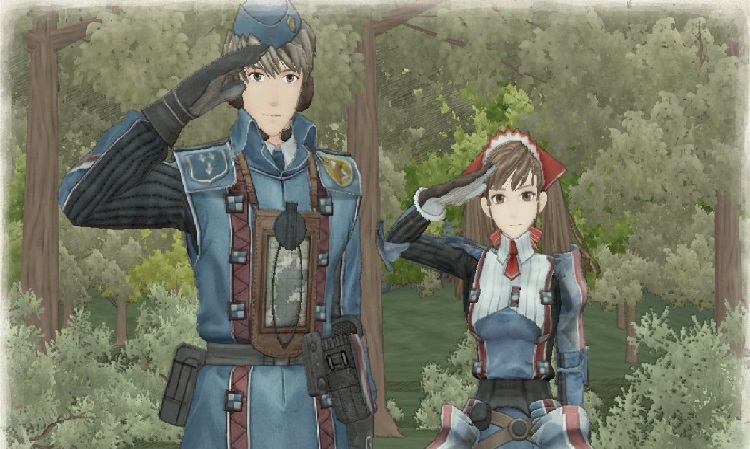 Valkyria Chronicles is a paid action-adventure, role-playing, and strategy video game developed by Sega. This game is set in a fictional environment ruled by two powers, Empire and the Federation. In this game, the player has to play the role of a character who has to fight against the enemies. The game has multiple quests, and all these quests have various challenges. On completing these quests with success, the player is provided with experience points and money. Using this money…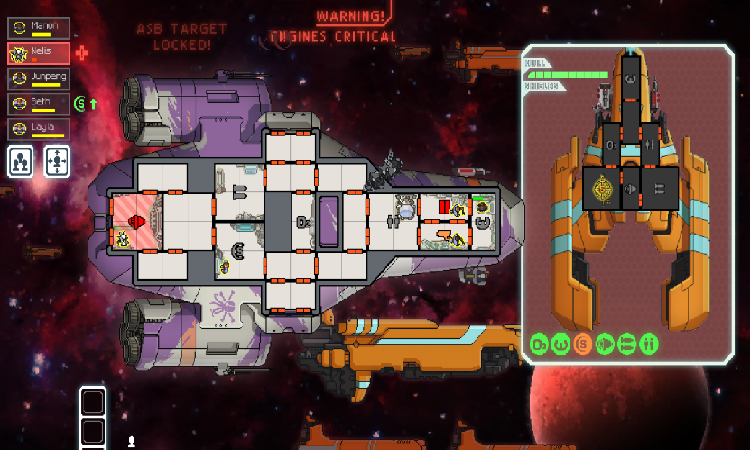 FTL: Faster Than Light is a paid action, simulation, and strategy video game developed by Subset Games. In this game, the player has to control a spaceship crew. Throughout the game, the player's task is to guide the ship safely to deliver the information. While playing the game, the player has to fight against the enemies and avoid their attacks. Furthermore, this game has eight different sectors where the player can control the ship in other areas. It supports single-player…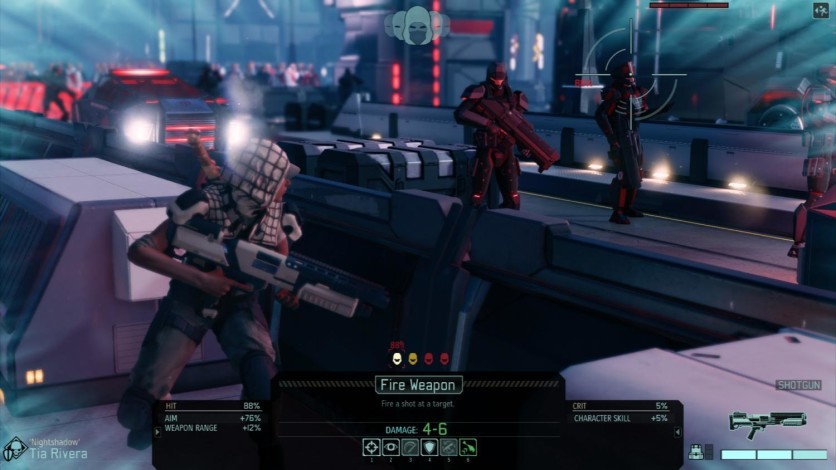 XCOM 2 is a paid strategy, turn-based, and sci-fi video game developed by Firaxis Games. The game's story is that aliens overcame the earth and started ruling over the planet. A force gathers tries to fight against aliens and protects humanity from aliens. While playing the game, the player must loot the enemies to get artifacts and precious gears from them. Furthermore, the game has multiple missions, and all the tasks are full of challenges. This game provides the player…