Content Continues After Ad
B2B salespeople are professionals who develop relationships with corporate decision-makers to sell products and services. B2B sales reps follow a playbook based on their team's sales process to earn the trust of potential B2B customers and recommend solutions tailored to their pain points and aspirations by using various sales skills, techniques, and tools. Sales reps from B2B companies tend to encourage prospects to discover the value of their solution by calling, emailing, videoconferencing, and social media messages.
The products being sold in B2B sales can be much more expensive than consumer models, and each sale usually involves multiple touches. As a result, B2B sales often take longer and are more complicated than other types of sales.
Content Continues After Ad
Why is a B2B Sales Representative Important?
Sales representatives are not all quota-carrying sellers, but every one of them plays an integral role in building customer relationships, growing portfolios, and generating revenue.
Keeping their pipelines full and flowing is the primary responsibility of sales reps. A business organization's sales pipeline is a good indicator of its health, profitability, and future growth. Since B2B sales reps own the pipeline, their performance can determine the company's survival.
Content Continues After Ad
Content Continues After Ad
B2B sales reps are essential for moving prospects from start to finish of the sale process. Otherwise, revenue opportunities might fall through the cracks, and profits might not be at their best.
It's easy to overlook your most important asset when you focus so much on online marketing: your salesperson. Research proves that one-on-one interactions are the most influential in B2B sales.
Although buyers' buying journeys are changing, B2B salesperson faces both an opportunity and a challenge as they navigate their decision-making process. It is not common for buyers to move through a purchase funnel in sequence anymore; instead, multiple streams inform each other's buying decisions simultaneously. As buyers look for someone to guide them through each stream, the salesperson becomes more critical.
Read More: How Do You Achieve Sales Goals?
A typical day for a B2B Sales Rep
A sales pipeline provides a structured stream of potential customers for B2B sales teams so that their daily tasks, workflows, and activities match the predesigned sales process.
The typical day for a B2B sales representative involves engaging prospects over one or more channels (web, mobile, social media, email, etc.). They will conduct sales research, make sales calls, schedule meetings with clients, and send follow-up emails throughout the day.
A sales development representative's responsibility is outbound prospecting. In addition, the team researches and reaches out to potential new clients who might be interested in the products the company sells and introduces them to the company. The team calls these clients leads. A sales development representative's job entails generating leads, not closing new business. Sales development reps are usually rated based on their effectiveness at moving leads through the sales pipeline.
Lead qualification represents identifying whether a particular individual is likely to make a purchase. Sales development representatives are involved in this process. Sales representatives are usually interested in setting up the initial meeting. Account executives can concentrate on closing deals rather than wasting time prospecting, as it is their responsibility to close deals.
Typical B2B Sales Jobs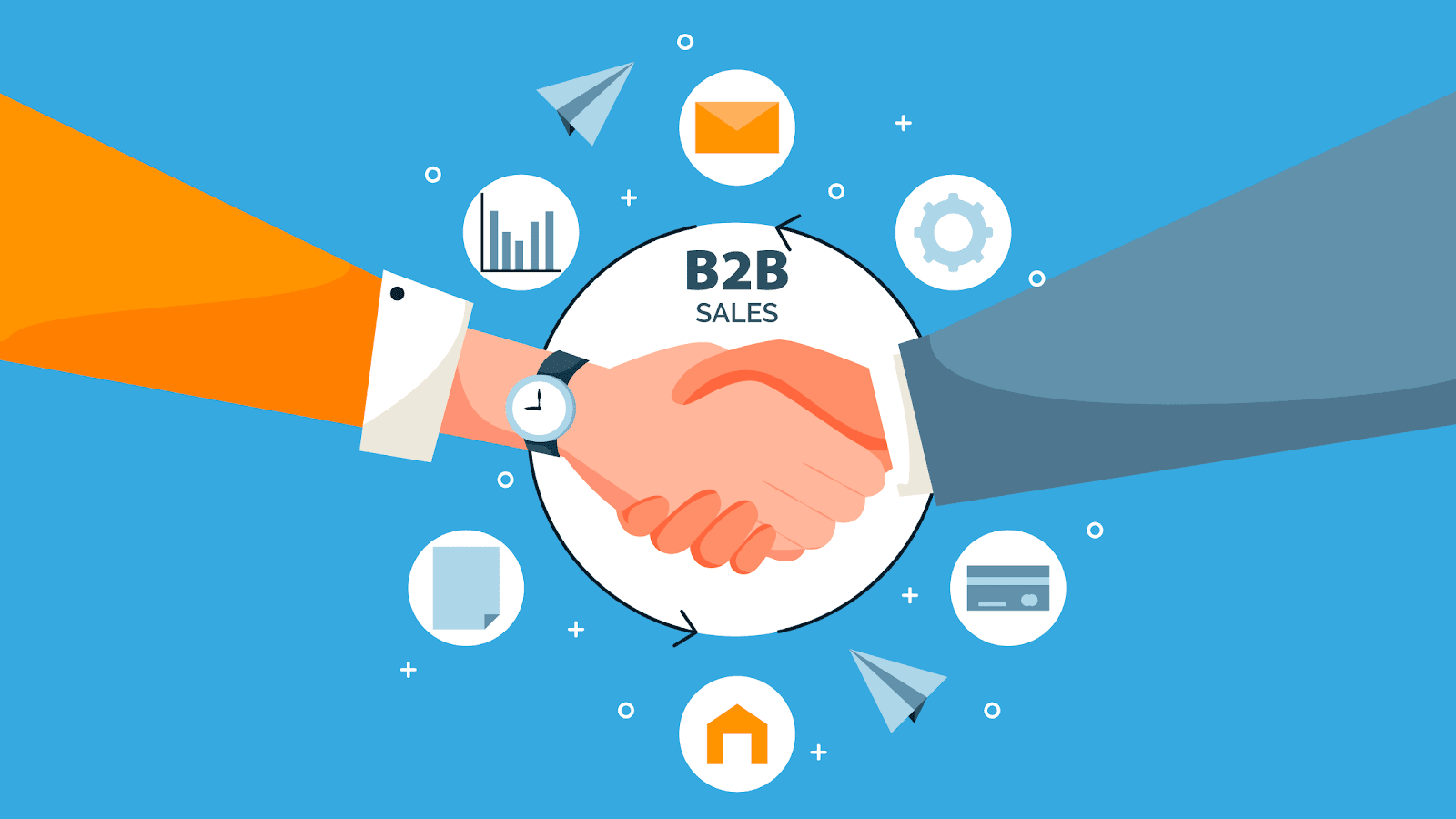 Businesses sell their products and services to other businesses, known as B2B sales. In B2B sales, salespeople may use different skills since they often interact with other buyers and businesspeople. Examples of B2B sales include:
Materials purchased by manufacturers to make their products
Service purchases by companies to support their operations
Equipment purchases by businesses to function efficiently
Lead Generator Specialist: Lead generators are sales professionals who use lead generation techniques to find new prospects and customers. In order to accomplish this, they can connect with leads online, research their target audience, and interact with others in the business. Lead generators are an integral part of the B2B sales team. They help find customers who are willing to pay for services and products.
Sales Support Representative: Sales support representatives answer questions, record sales orders, and communicate sales acknowledgments. Assisting customers and following up on leads is another role of customer service representatives, taking phone calls and maintaining contact records for clients.
Account Manager: A customer account manager coordinates the relationship between staff and customers. Their responsibilities include establishing and maintaining customer relationships, managing negotiations, writing account reports, explaining progress to upper management, and collaborating with the sales team. They assist the sales team in finding prospects that can be converted into customers.
Customer Success Manager: Customer success managers play an essential role in the customer and sales team as they ensure customers retain their loyalty to the business by making sure they continue making purchases. In order to meet clients' goals, the customer success manager communicates with them and learns what assistance they require.
Inside Sales Representative: An inside B2B sales representative interacts with customers and encourages them to purchase. The objective of an inside sales representative is to identify a customer's problem and help them understand how the service or product can solve it.
Inside sales
Salespeople who contact customers through telephone, email, or the Internet are considered inside sales. In addition to inside sales, remote and virtual sales may also be defined as inside sales.
Understanding inside Sales
Unlike outside salespeople, inside salespeople don't typically travel. They are still proactive when it comes to contact with potential customers and may even engage in cold calling. However, incoming calls from potential customers can also be categorized as inside sales. In addition, companies may contract out their inside sales to an outside company instead of conducting them in-house.
With the advent of the telephone as a sales tool, inside and outside sales became distinct. In the 1980s, the term "inside sales" was invented to distinguish telemarketing from high-ticket phone sales commonly associated with business-to-business (B2B) or business-to-consumer (B2C) transactions.
Read More: Best Age to Start a Career in Sales
Outside Sales
In outside sales, salespeople physically meet with potential customers to sell products or services. In contrast to working in a formal office or team environment, outside sales professionals usually operate independently. Sales representatives regularly meet customers face-to-face, and existing relationships are maintained.
Understanding outside Sales
Salespeople who work outside sales, or "field sales," may have a flexible schedule, but they may also be available on-call to meet customers' demands.
Working in this field requires maintaining a schedule of client meetings and being ready to respond to their changes and demands, such as delays and cancellations. In addition to managing their travel, outside sales professionals may face unexpected delays or other problems. In addition, since outside sales representatives must meet with prospects face-to-face, they must keep their appearances in top shape and always be prepared to entertain clients and network.
The cost of keeping an outside sales force high is typically due to companies having to reimburse travel mileage, hotels, food, and entertainment. It is the norm for some industries to use outside sales forces since customers will not make a purchasing decision based solely upon inside sales strategies.
A team of outside salespeople tends to be more expensive than an inside sales team, but they make more money than an inside sales team by 12% to 18%. The commission outside sales professionals receive from the business they bring in is commonly a form of compensation. In order to be accurate, you must always compare the dollar amount of their interaction with the dollar cost of their profession.