Content Continues After Ad
Web Reloader helps users reload web pages without making any effort, paying for anything, and hassle-freely. The core functionality or the mere purpose of this platform is to refresh web pages after a short span of time that is set manually. Through its settings availability, you can configure the duration of time in the way you want.
You can simply start reloading websites by entering the URL of the intended website, setting the time in seconds over the text bar below, and clicking the 'GO' and letting it do the rest. Alternative sites like Web Reloader are available in the list below that help you reload your intended website in a timely matter and increase the amount of traffic in a way like never before.
Content Continues After Ad
Features
Website Reloader
Page Refresh
Browser Extension
Firefox Extension
One-Click Installation
Similar to Web Reloader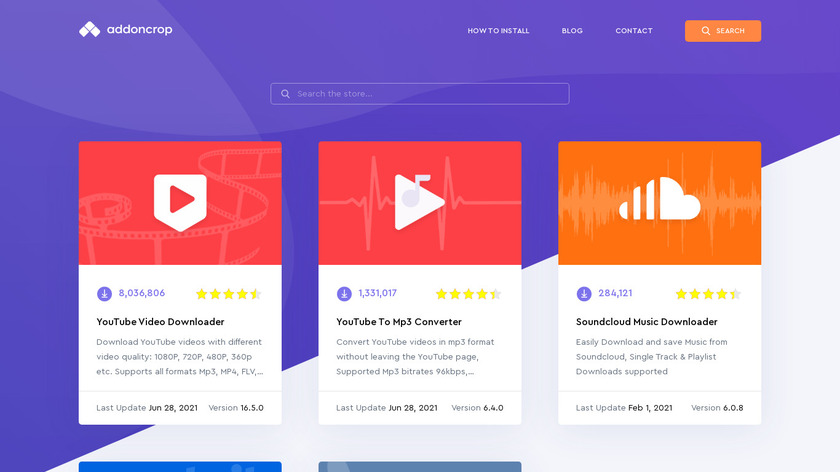 Super Simple Auto Refresh helps you auto-reload your desired websites in the way you want and manage everything flawlessly. This simple and easy-to-use page and website refresher enable you to choose fixed or random time intervals to reload or refresh pages. Being a fine alternative to Web Reloader, Super Simple Auto Refresh This extension helps you reload tabs of your choice in a timely manner. This free-to-use refresh extension reloads web pages after random time intervals and a set number…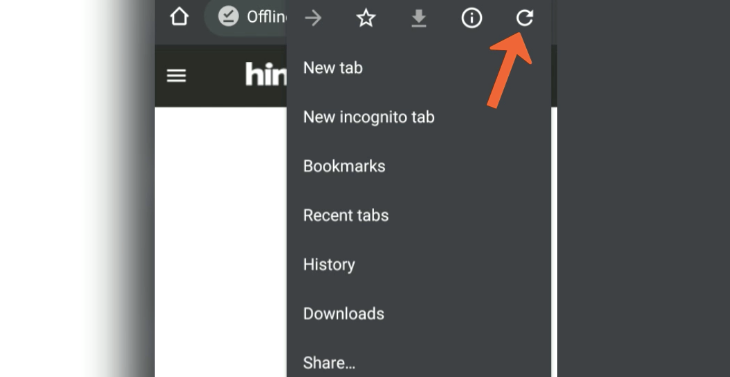 ChromeReload automatically reloads pages of your choice in the time-manner that you want. All you need to do is to configure a time period between page refreshes and track count-down until the next refresh. It reloads your page or website automatically by time interval configured by you according to your requirement. This is an active reloader with default interval while pressing Ctrl + Alt + R as well as Ctrl + Alt + F5 (keyboard hotkeys). One of the most…
Content Continues After Ad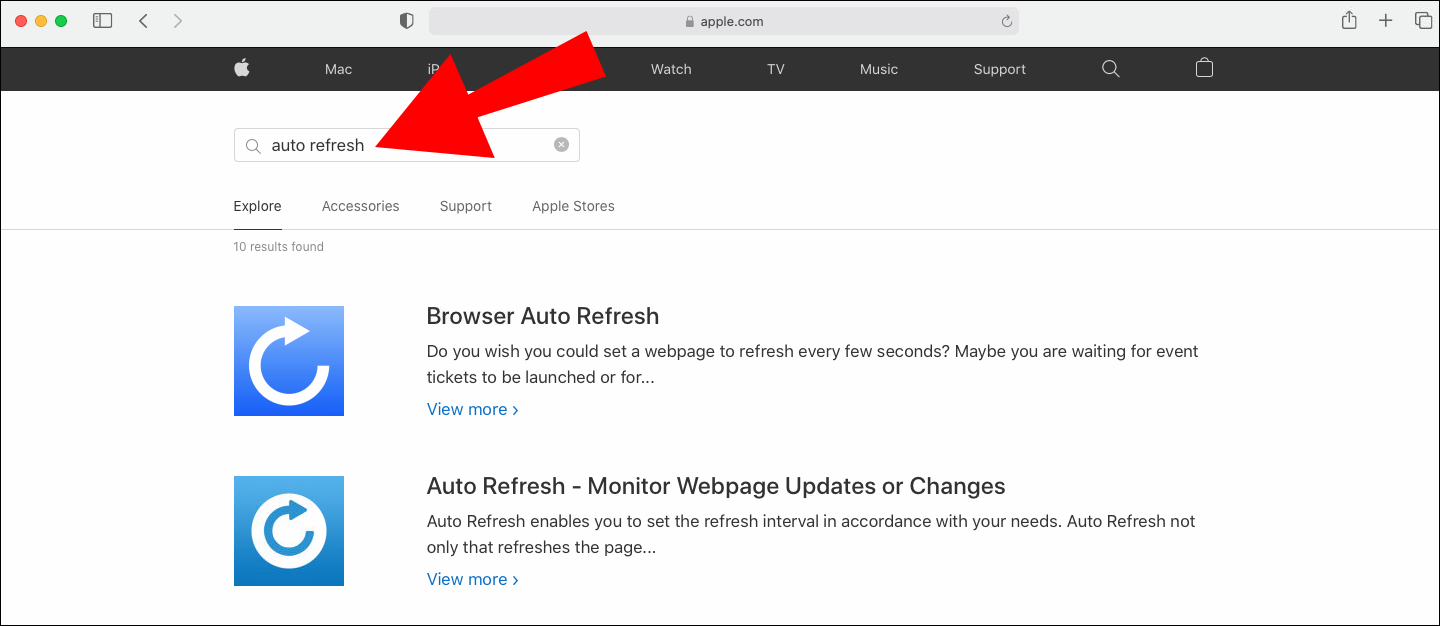 Content Continues After Ad
Auto Refresh by 64 Pixels is an online page/website refresher and reloader that helps users refresh their intended pages or websites after a specific period of time. You have to set the intended time interval accordingly and let your pages or websites reload on that configured time period. It helps you boost the number of clicks on your pages or websites and make it visible to more people. Refresh pages automatically with a one-time effort and update pages and kiosks…
Auto Refresh Plus is a marketplace tool through which users can automatically enhance their workflow's efficiency and refresh the linked web pages. There is availability for content detection, allowing users to locate the stuff on a web page based on the dynamic network. Auto Refresh Plus can also set the time by default and any random interval and offer the mode based on the countdown. Customers can even access the refresh numbers of an individual page within the setting in…
Auto Reload comes in handy for those who need to automatically perform a web page refresh after a particular time span. It reloads web pages as well as websites after a particular number of minutes and seconds. All you need to do is set your intended time and the URL that you want to refresh over time. Most of these are chrome extensions are useful and handy for you if you want the best auto reloader and auto refresher for…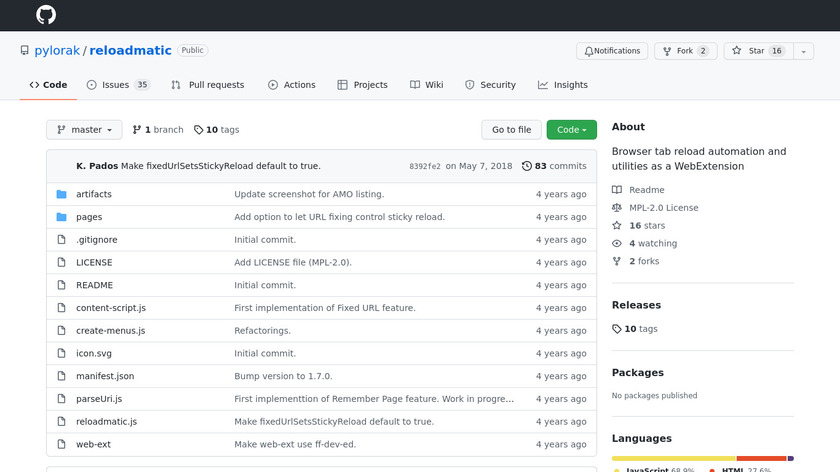 ReloadMatic is a highly efficient Firefox extension significant for automatic tab, page, and website refresh of browser tabs. ReloadMatic: Automatic Tab Refresh by Pylo offers cache control, post support, custom intervals, and various other useful features. The app features robust integration with browser features, including tab restore, incognito mode, pinning, and various other functions. This platform is for Firefox web browsers, and you can add it over your browser as an extension while picking it from the Firefox Add-ons extension store.…
ReloadEvery is the easiest solution for you if you are looking for a simple and elegant web page or website reloader. This free to use reloader add-on for Firefox comes with various significant features that help you manage everything with extreme precision and reliability. You can automatically refresh your browser at a given frequency and see it get reloads after that particular time span. All you need to do is set that particular time frequency you want and let ReloadEvery…
Page Refresh is a genuine page refresher that makes it effortless for you to refresh your desired set of pages at a particular time span. Start reloading your desired pages with some simple configuration such as the time you want to set, the page you want to refresh, and some minor customization. Effectiveness and ease of use are the two major pillars that make it one of the best page refreshers and reloaders. Get all your idle page refreshed after…
Site Reloader is another significant and one of the most genuine platforms that need your site's URL and reload interval time to do everything for you. Options of Website URL, Reload Interval, and Open In are available for you so you can customize everything accordingly. Users have to decide the website URL, reload time, open in (either tab or new window), and click over the add button to start the magic. More elaborately, Site Reloader helps you get your pages…
RefreshThis is another great site that helps everyone refresh their intended URL without making any prior efforts or paying for anything. This site contains ads, but those are not that annoying and halt your productivity. The interface contains a bar of the respective URL, a bar for a time span, and the button with 'Start Auto Refreshing' mentioned to get everything started. All you need to do is put the intended URL in the bar, select the span of time…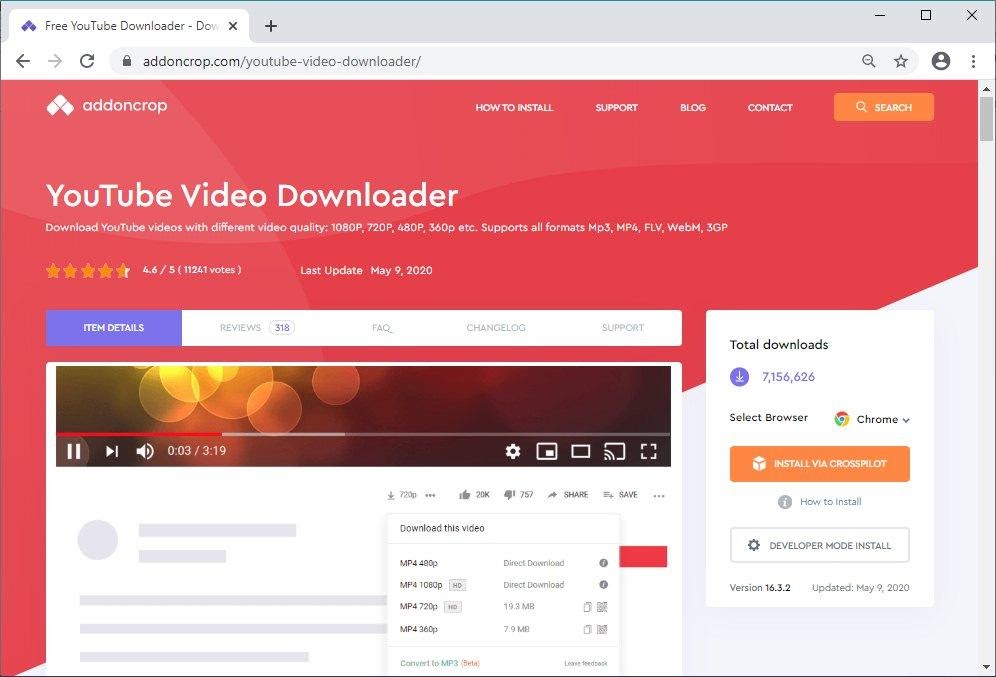 Addoncrop comes with a fine collection of handy, famous, and trending extensions that helps you manage everything regarding your web browsers and more with ease. Some of its famous ones are YouTube Video Downloader, YouTube to Mp3 converter, and Sound Cloud music Downloader. Rather than browser extensions, it also comes with free online tools (online YouTube mMp3 Converter) as well. Download YouTube videos for free, convert YouTube videos to mp3, and download music from SoundCloud in mp3 format. Addoncrop also…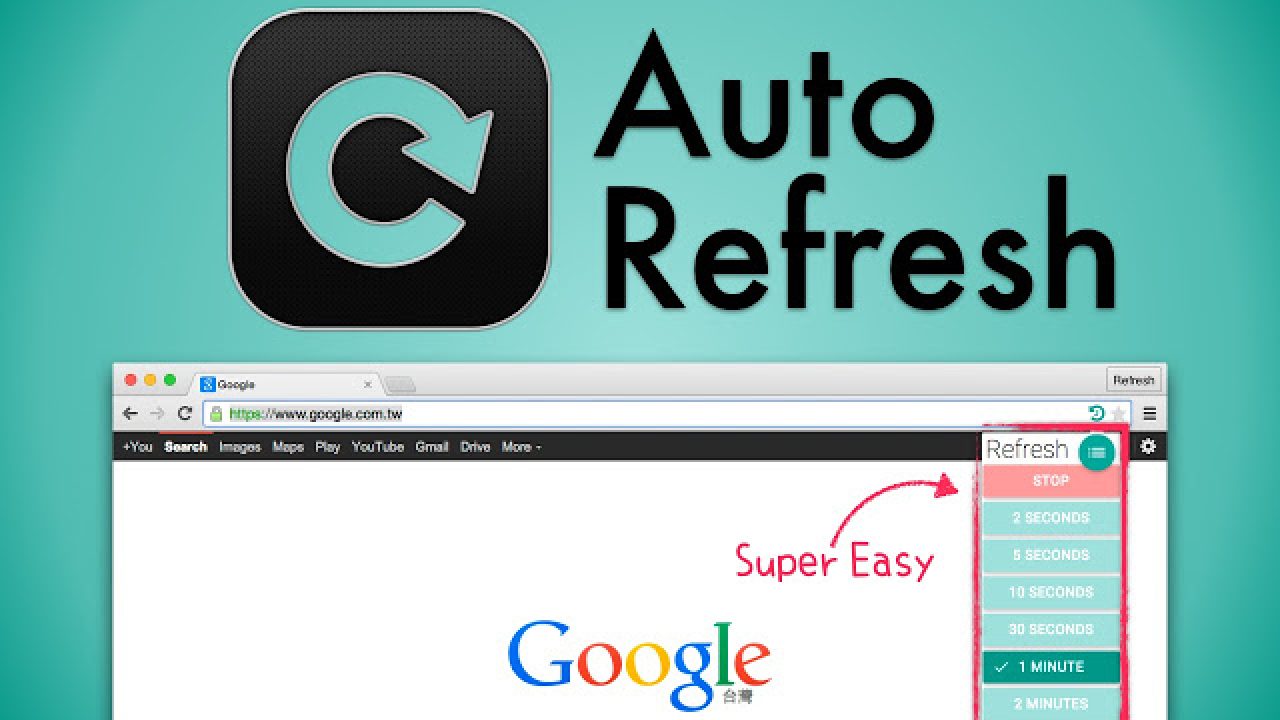 Super Easy Auto Refresh automatically reloads web pages, sites, and other online destinations after a particular span of time. You can refresh pages after your set number of seconds and customize the time in the way you want. Either seconds or minutes, you can get your intended online page to reload after that particular time. It helps you set different delays per tab or page, remembers your settings per page, remembers web page scroll position, and various other functions. Simply…