Content Continues After Ad
Vidcaster is a video marketing platform that offers easy-to-use cloud-based solutions for measuring and monetizing video content across many websites. Vidcaster organizes your company's video and simplifies the process of developing, auditing, and evaluating video training programs.
The Vidcaster app makes it simple to post your videos on social media, measure the number of views they receive, and examine rich comprehensive data by nation, total views, and more. You may quickly distribute your Vidcaster films to your Hootsuite social networks with this Platform. You may also access account analytics and export your results as a CSV file for deeper data analysis.
Content Continues After Ad
Features
Video Hosting
Embeddable
Video Streaming
Video analytics
Real-time analytics
Similar to Vidcaster
JW Platform is a well-known video streaming platform that includes everything from a lightning-fast player to data-driven recommendations, supports your whole online video strategy, and helps you meet your visitor growth and revenue targets. Your content and adverts will show reliably and wonderfully on every screen thanks to the platform's use of the world's fastest HTML5 player. JW Platform provides a high-level end-to-end management solution with tools and capabilities to help your company flourish. It contains a feature that allows you to…
Vidyard is an online video marketing and sales tool for businesses. The platform aids in the simplification of marketing-related processes as well as the automation of marketing and sales services. Users may manage their clients and information using this service, as well as track changing consumer behavior patterns. Users may submit and stream videos using branded players on the site, and they can assess the efficacy of movies through various tests. It also lets users choose their own player from…
Content Continues After Ad
Content Continues After Ad
iPlayerHD provides a sophisticated ad-free video hosting service with dozens of features and unwavering support. You can effortlessly upload and manage your videos with the iPlayerHD, all in one location. It is a video hosting and publishing application that allows users to upload, manage, and distribute videos via the internet. It's a low-cost, easy-to-use, ad-free alternative to YouTube's ad-infested video hosting service. Today's smart businesses recognize the importance of non-branded, ad-free video in providing a positive user experience for their…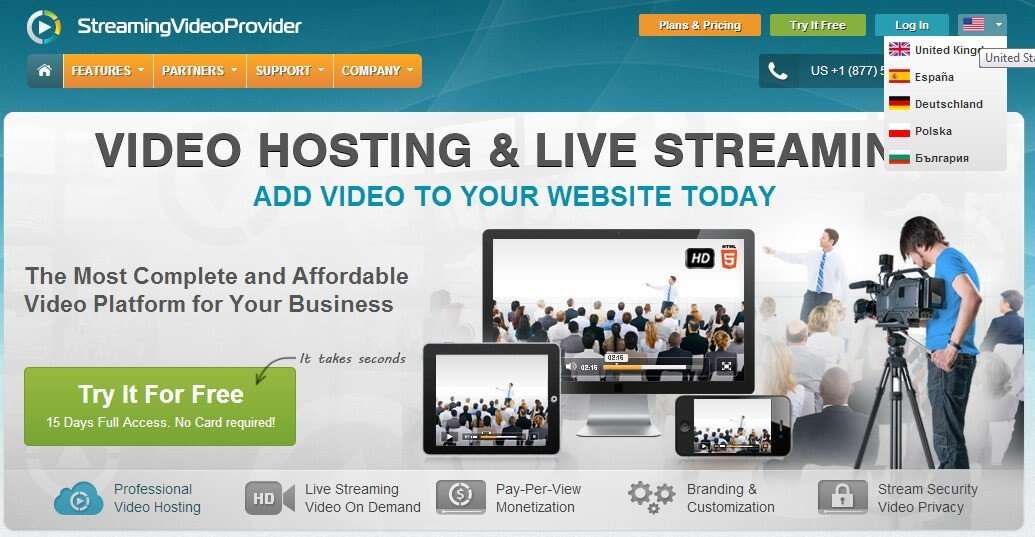 StreamingVideoProvider is a best-in-class platform that helps you create a more valuable streaming live video experience and deliver your content without buffering. The platform is dependable, secure, and allows for secure posting right now; don't worry about monetization; it will begin soon after handover. The platform is the way to go if you want to make a lot of money by selling your video material, or you may generate money by hosting a music performance or offering online courses to…
Video cloud storage is an internet location where you can save your videos. It is, in theory, an automated system that syncs many devices to exchange and store various video file kinds. Several cloud storage services are designed specifically for video, music, documents, and other media assets. Users may submit and stream videos using branded players on the site, and they can assess the efficacy of movies through various tests. It also lets users choose their player from a list…
The automated setup, administration, and coordination of computer systems, applications, and services are known as orchestration videos. IT can handle complicated processes and workflows more simply using orchestration. Automation, in general, refers to the process of automating a single job. It's a low-cost, easy-to-use, ad-free alternative to YouTube's ad-infested video hosting service. Today's smart businesses recognize the importance of non-branded, ad-free video in providing a positive user experience for their website visitors. They also provide a low-cost, simple-to-use HD and…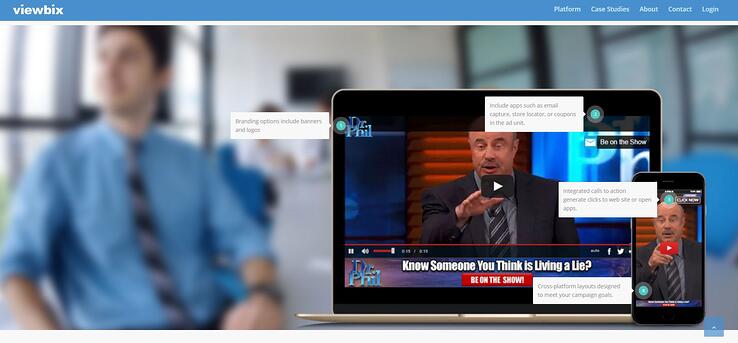 Viewbix is the fastest-growing solution for businesses to get the most of their films by embedding apps and sharing the experience across the web, mobile, and social networks. It is a sophisticated piece of software that includes powerful tools and capabilities for automating a wide range of operations. One of the most intriguing aspects of this tool is that it has tools that enable you to expand your email list and send out engaging content. Viewbix is a commercial product…
SproutVideo is the greatest video hosting platform for businesses. We provide robust video marketing, security, and analytics technologies that remove the guesswork from online video sharing. Easy lead collection, marketing platform integrations, video SEO, and more may help you grow your business. They also provide small enterprises with low-cost commercial video hosting alternatives. You may make a realistic instructional with your own narration using the simultaneous sound recording feature. You may trim the footage and apply cool filters for an…
A screencast can record video with your webcam and capture video from an IP camera, allowing you to expand your creativity to new heights. You may document the whole screen or a specific portion of your laptop's screen with this tool, even during a multi-reveal process. It can record sounds from a microphone, a cell phone, an audio mixer, and other audio instruments in real-time. You may make a realistic instructional with your own narration using the simultaneous sound recording…
Vimeo Pro is an all-in-one video management solution that allows for HD sharing, editing, and analytics as well as video hosting. It was created with businesses in mind that wish to incorporate a video of their service or product without being bothered by ads. The best part about this solution is that it allows you to simply produce and modify your own films, as well as add new effects, music, and other elements to make them more appealing. With powerful…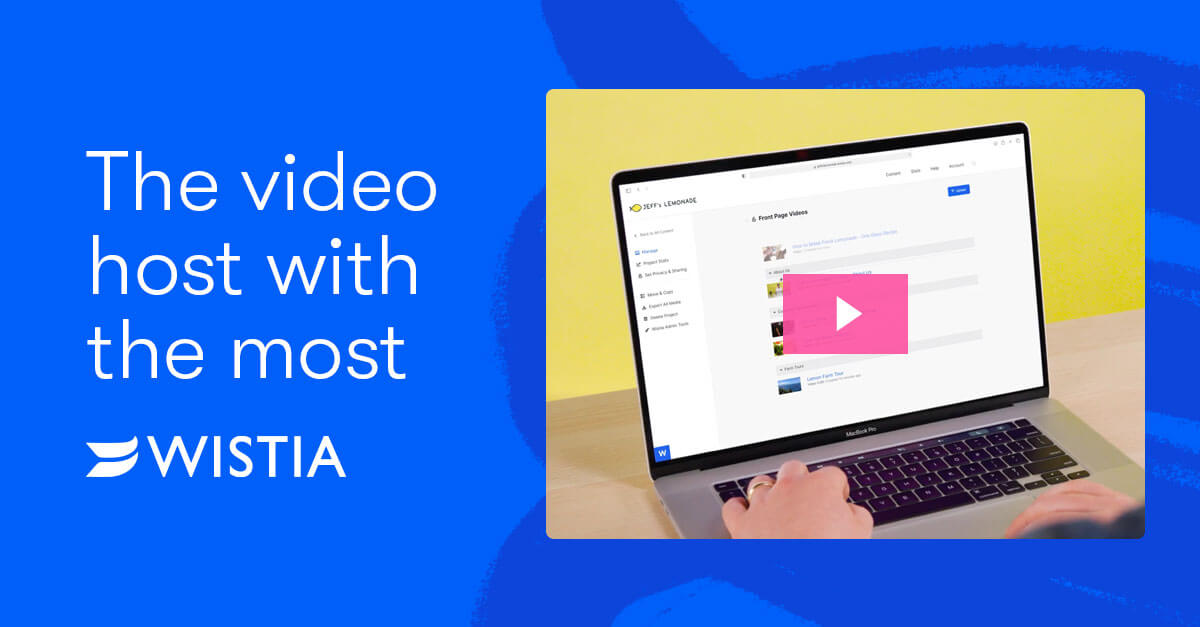 Wistia is a video hosting and analytics platform for businesses on the Internet. The solution's ultimate goal is to make it easier for filmmakers to interact remotely over the internet. It offers both free and paid video hosting options, as well as video production and editing software such as Soapbox. With the use of this platform, you can lower the obstacles to improved business communication for teams like marketing, sales, and HR, among others. Wistia began with a small number…
Cincopa is a complete digital media management system that allows organizations of all sizes and types to fully handle their media assets. It provides customers with an easy-to-use platform for fully using and monetizing their digital material. Businesses and individuals may use the program to display movies on their company homepage, social media channels, and blogs, as well as create and distribute professional-looking slideshows and photos. It has a large portfolio of music tracks, audio collections, films, and photographs that…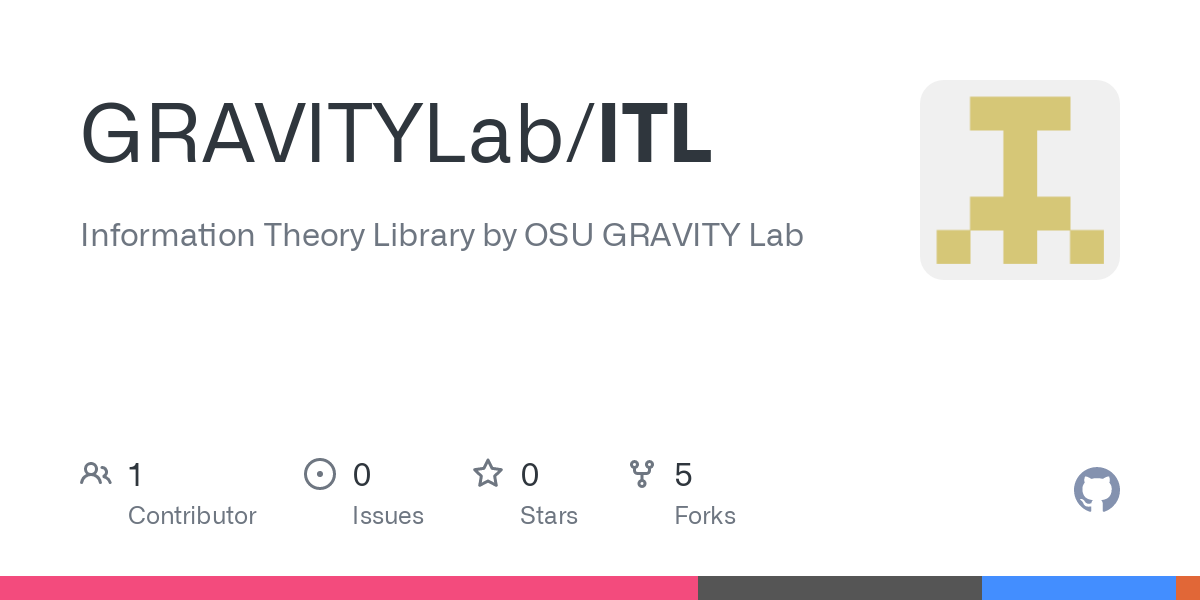 Gravitylab creates solutions that empower employees, generate results, and embed change. Gravitylab organizes your company's video and simplifies the process of developing, auditing, and evaluating video training programs. The Gravitylab makes it simple to post your videos on social media, measure the number of views they receive, and examine rich comprehensive data by nation, total views, and more. You may quickly distribute your films to your Hootsuite social networks with this Platform. You may also access account analytics and export…