If you're searching for similar games to The Witcher 3, The Elder Scrolls V: Skyrim could be a better option for you as it is offering tough gameplay, along with a somehow similar feel, missions, and more. Navigation takes place from a third-person viewpoint and lets you defeat enemies and interact with NPCs using the RPG mechanics. Hold your sword and jump into the battle to show off your best fighting skills. Never give up and keep unlocking achievements to be the master. Confront monsters and take them down to restore peace.
Why Skyrim is the Best Alternative to The Witcher 3
Not for having ARPG genre, but similar gameplay and environment to The Witcher 3. Following the similar footstep of the Witcher 3, you can experience the tough gameplay and enjoy the story full of action and suspense.
Similar Games to The Elder Scrolls V: Skyrim
Nowadays, I don't think so there's anyone who isn't involved in playing The Witcher 3. The craze of the game is growing day by day and most hardcore players are falling in love with it. The best ARPG game lets you experience the fantastic gameplay based on the fantasy novels, serving as the sequel to The Witcher 2: Assassins of Kings released in 2011. The open-world environment will let you control the movement of the protagonist from a third person.…
The Elder Scrolls V: Skyrim is a Role-playing game by Bethesda Game Studios and brings Open World, Action, and Exploration components for hardcore players. The main plot of the game centers on the protagonist and his quest to take down the antagonist named Alduin the World-Eater, who is a dragon, and effort to destroy the world. The game takes place two hundred years after the event of Oblivion and is set in the fictional province of Skyrim. Gamers use both…
Published in 2002, Gothic II is still entertaining the players with its ever-green features after two decades. Serving as the sequel to 2001 Gothic, the game is set on the medieval-themed islands. The main valley found in part 1, is also a part of this game, though it has been modified. Unwrap your hack 'n' slash skills as you embark on a journey full of dangers and deadly foes to complete assigned missions. After having the best alternatives, let us…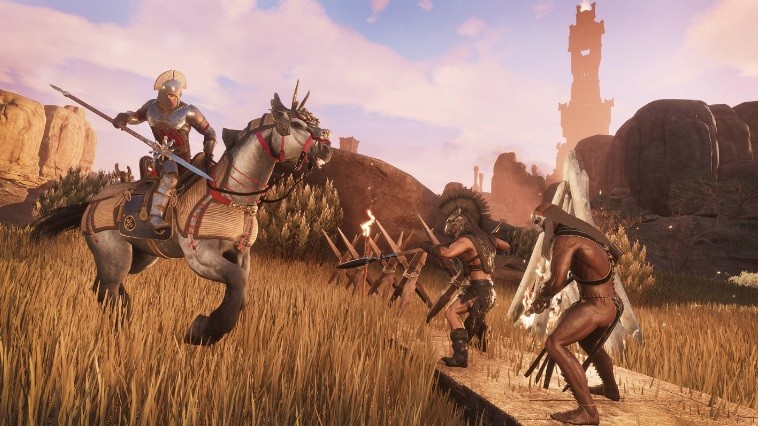 Age of Conan is centered on MMORPG with a fantasy-themed, open world, and exploration elements by Funcom. The first installment in the series of Age of Conan and set on the continent of the Hyborian kingdoms, after the event of The Hour of the Dragon. Select your online avatar and customize it using different options. After completing the customization, the player must explore the world to interact with non-player characters, solve puzzles, and complete a variety of quests and side-quests.…
Risen 3 is an Action Role-playing, and Open World game by Deep Silver and Piranha Bytes. It is the direct sequel to Risen 2: Dark Waters and the 3rd title in the series of Risen. Get into the shoes of the nameless protagonist, who must battle against his enemies and kill them for experience points. The game takes place in highly detailed environments filled with brutal foes, monsters, and non-player characters for your assist. Struggle to accomplish challenging quests and…
Neverwinter focuses on Massively Multiplayer Online Role-playing and Open world game for those hardcore players who are addicted to Skyrim. It has eight character classes and the player can choose one of them to start his dangerous journey, where he must face off enemies, monsters, and bosses. The game uses both action points and healing powers, enabling the player to perform a unique ability by using action points through combat. It has a system called "Foundry", enabling the player to…
Dark Messiah of Might and Magic is an Action Role-playing game by Arkane Studios and Ubisoft. Unlike Skyrim, the protagonist can explore the world using the first-person perspective and can battle against enemies using the sword to take down them and shield them to deflect their attacks. The protagonist Sareth, struggles to retrieve an artifact while battling against enemies, monsters, and more. The game is about exploring the world, solving puzzles, and completing levels. Level up your characters and gain…
Dark Souls 2 has both Single and Multiplayer campaigns and focuses on Action and Role-playing elements developed by FromSoftware and published by Bandai Namco Games. Dark Souls 2 is the 3rd installment in the series of Dark Souls and uses dedicated multiplayer servers. Takes place in the Drangleic's world and introduces both PvE (Player versus Environment) and PVP (Player versus Player) gameplay. The gameplay is similar to its predecessors and casts the player in the role of the protagonist who…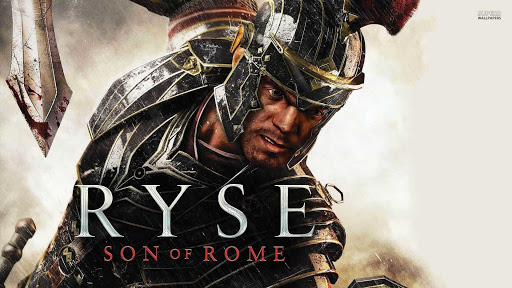 Ryse: Son of Rome brings an Action Role-playing game with Hack and Slash component by Crytek and Microsoft Studios. The game takes place in the alternative version of Rome settings and follows the Roman centurion Marius Titus' life, as he becomes the best leader of the Rome Legion. The gameplay centers on the protagonist using his mighty sword to take down enemies and a strong shield to deflect attacks. Take on the role of Marius Titus, a general, and navigate…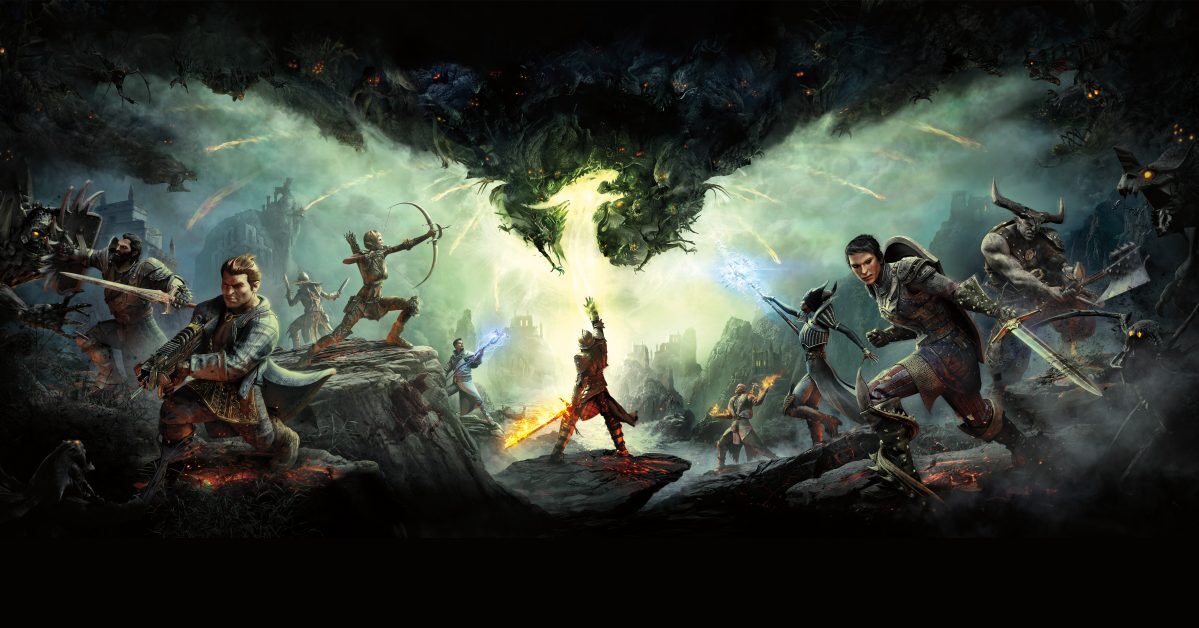 Dragon Age: Inquisition is the brilliant title from Bioware Edmonton who combines Action Role-playing, Open World, and Quest-based elements for hardcore players. Single and Multiplayer modes are present in the game and it is the direct sequel to Dragon Age: Origins and followed by Dragon Age II. The main story follows the protagonist called Inquisitor, who is on an epic mission to rebuild the civil unrest in the Thedas' continent and close a mysterious tear called the Breach. Earn XP…
Middle-Earth: Shadow of Mordor is a gorgeous game that brings the components of Action, Role-playing, Open World, and Exploration similar to Skyrim. Monolith Productions created the game for those who are addicted to playing Role-playing games. The game's main plot takes place after the events of The Lord of the Ring and The Hobbit. The game can get into the shoes of the protagonist named Talion, who is a ranger and was slaughtered by the Black Hand of Sauron. Take…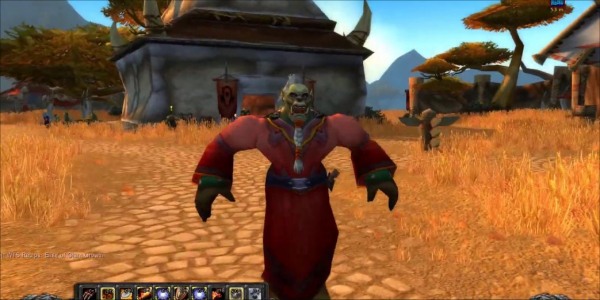 World of Warcraft is another game on the list of "Similar Games to Wizard101". MMORPG, Fantasy, Quest Completion, etc. are popular genres in this title. The game suits those players who love interacting with other players in real-time. It is set in the fantasy-based Universe of Warcraft called Azeroth. The player controls the virtual avatar within the game in first or third-person view, navigating the landscapes, battling against monsters, interacting with non-player characters, and completing quests to earn points. Different realms…