Continue After Advertisement
ScreenToGif is a free program that makes it easy to record and save your screen as an animated GIF. The solution has many interesting new features, such as powerful editing tools that let you add or remove frames, add comments to your clip, add filters and effects, and much more. It's easy to use and doesn't require you to sign up ahead of time, which makes it stand out among similar services.
After you download it and put it on your desktop, you can use it however you want. ScreenToGif also has many other valuable features, like the ability to record and store an unlimited number of Gif files, share your work with others right away, use editing tools, export frames, start and stop recordings, and so on. It stands out as a top choice when compared to other programs that do the same thing.
Continue After Advertisement
Features
Record and save unlimited Gif files
Directly share your content with others
Editing tools
Export frames
Start and record recording
Alternatives to ScreenToGif
Frame Recorder is a sleek, easy-to-use program that lets you record what's happening on your screen and save it as a GIF or movie. It's a small program with everything you need to make your gifs more fun and exciting. So that you can focus on your video while it is being converted, the program shrinks to a floating window and takes up less screen space. Since it works with so many different video formats, you can record as many…
The Gif Machine is a website where users may make and share animated GIFs. It has many different kinds of gifs, such as response gifs, gifs from pop culture, sports gifs, and more. Any of the gifs in this collection can be watched on the platform's gif TV for that section. It has a search bar where people can look for specific gifs or the artists who made them. There are many stickers on Gif Machine, like "Sunday self-care" and…
Continue After Advertisement
Continue After Advertisement
Recordit.co is a freemium service that makes making a gif from a desktop movie easy. It's easy to use, and Mac and Windows can run it well. This method is perfect for people who need to record a short film for a lesson or other similar short videos. It is the best solution because it keeps your recording safe with password protection and faster frame rates. It's more than just a way to take a picture of your screen to…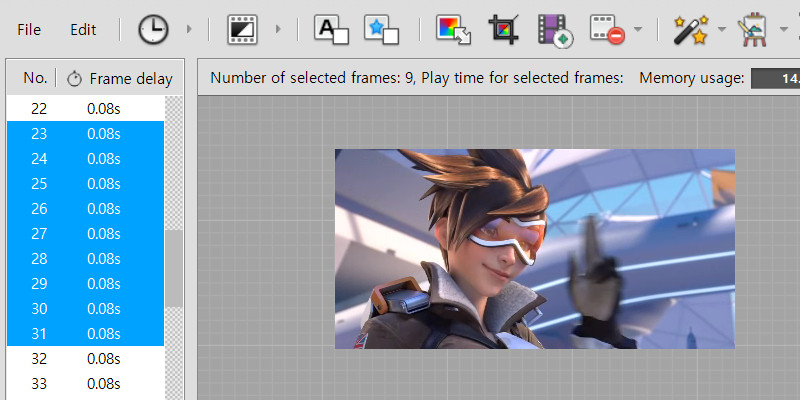 Honeycam is a free, light, and easy-to-use program that lets you make and edit as many gifs as you want. It's for beginners and has everything you need to make a great gif. The software can record videos and put together still images to make gifs of high quality. Honeycam is excellent for making funny gifs from games that have been recorded or live-streamed on YouTube or other sites. The solution gives you a vast digital library with the most…
GifCam is a simple but powerful tool that lets you make and edit as many animated GIFs as you want without paying a dime. The solution can be used in a way that is similar to how the old camera was used. Just move the window over a picture or video to edit or record it. Once you've recorded the right frames, you can stop the recording right away. One of the best things about this solution is that you…
GIF Camera is one of the best programs out there, and it comes with a simple way to turn still photos into GIFs. The program seems like a very creative and powerful animated GIF maker that is also easy to use. Even a newbie wouldn't have much trouble figuring out how to use it. The program lets you play around with animation fun and excitingly and gives you access to many tools that help you animate things in the best…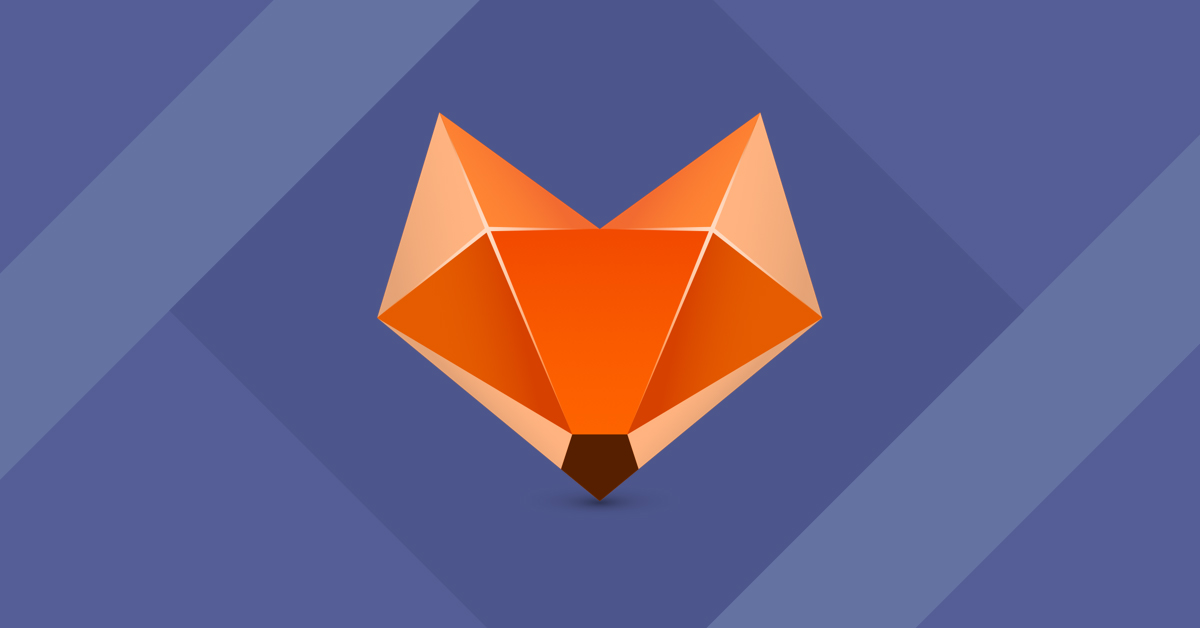 Gifox is a platform that can record your screen as animated GIFs, making it one of the best ways to make GIFs. This program uses all the standard effects, filters, typefaces, optimization settings, etc., in the industry. With the solution's built-in smart accuracy mechanism, you can take screenshots of sections of a window without stopping. Gifox is an advanced gif maker that gives business designers a wide range of new tools. The best thing about this tool is that it…
LICEcap is a well-liked and free desktop utility tool that allows you to record an isolated region of the screen easily. Because the platform has an easy-to-use interface, you can take a screenshot of any part of your desktop and save it as a GIF. It's a small, easy-to-use program that works well with its native lossless. If you record to LCF, you can play these files back in REAPER. They are better than GIFs in terms of compression ratio,…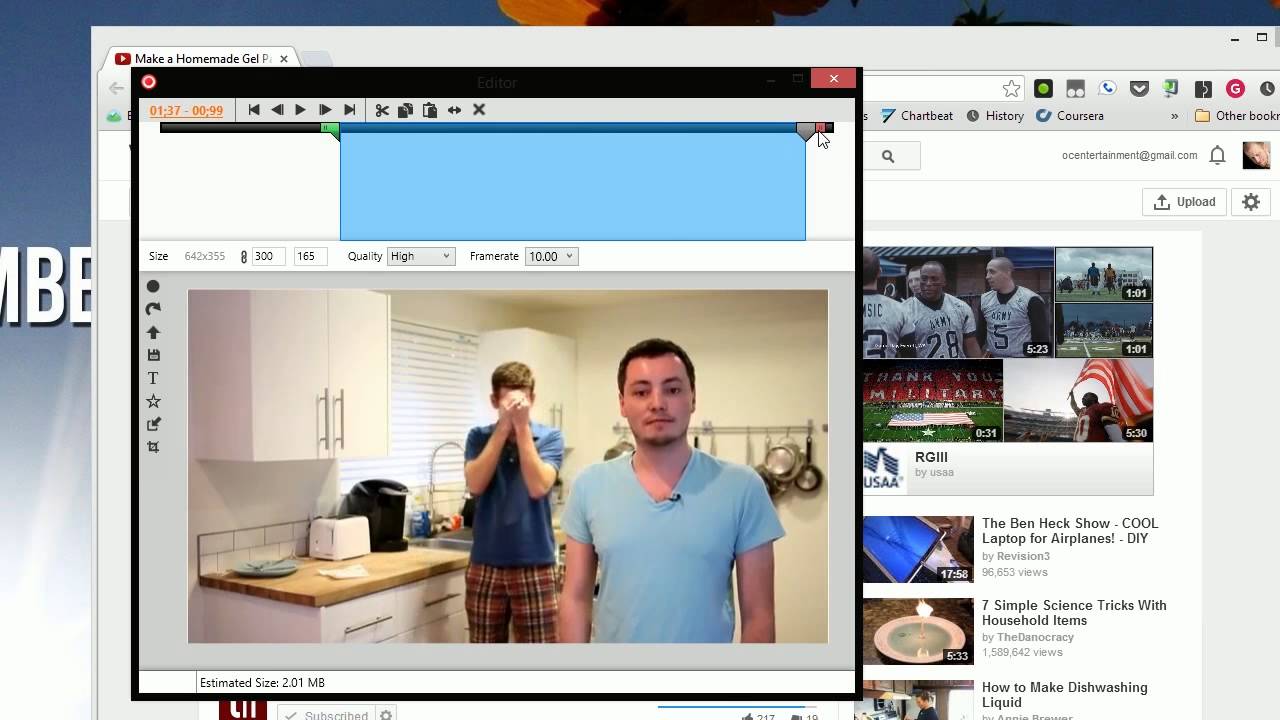 Giffing Tool is a simple but powerful tool that lets you make a great gif quickly and easily. It's a complete package with everything you need to record, edit, and make any gif. This program lets you change your gif in several ways right away. Automatic optimizations remove pixels and colors used more than once without lowering the quality. The tool's editor is easy to use, and you can use all of its features and functions without any limits. Giffing…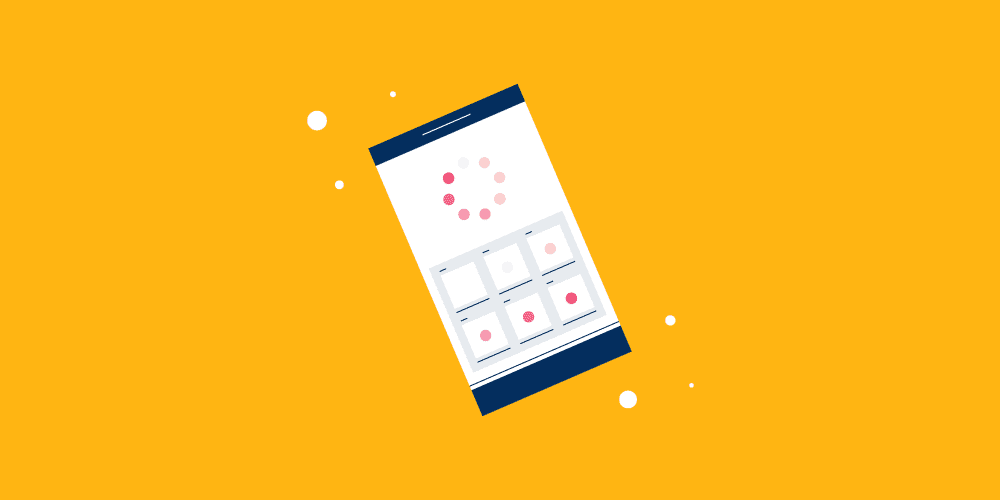 It is a simple shareware tool called GifgIfgiF, and it is used to make GIF animations from screen grabs. This free and open-source tool lets users make gifs. It is beneficial for making animated demos or tutorials of the software. Web browsers like Microsoft Internet Explorer and Netscape Navigator will automatically show GIF animations made with GifgIfgiF. These browsers can do this without extra add-ons, plug-ins, or helper software. It has a multilingual interface so you can use it in…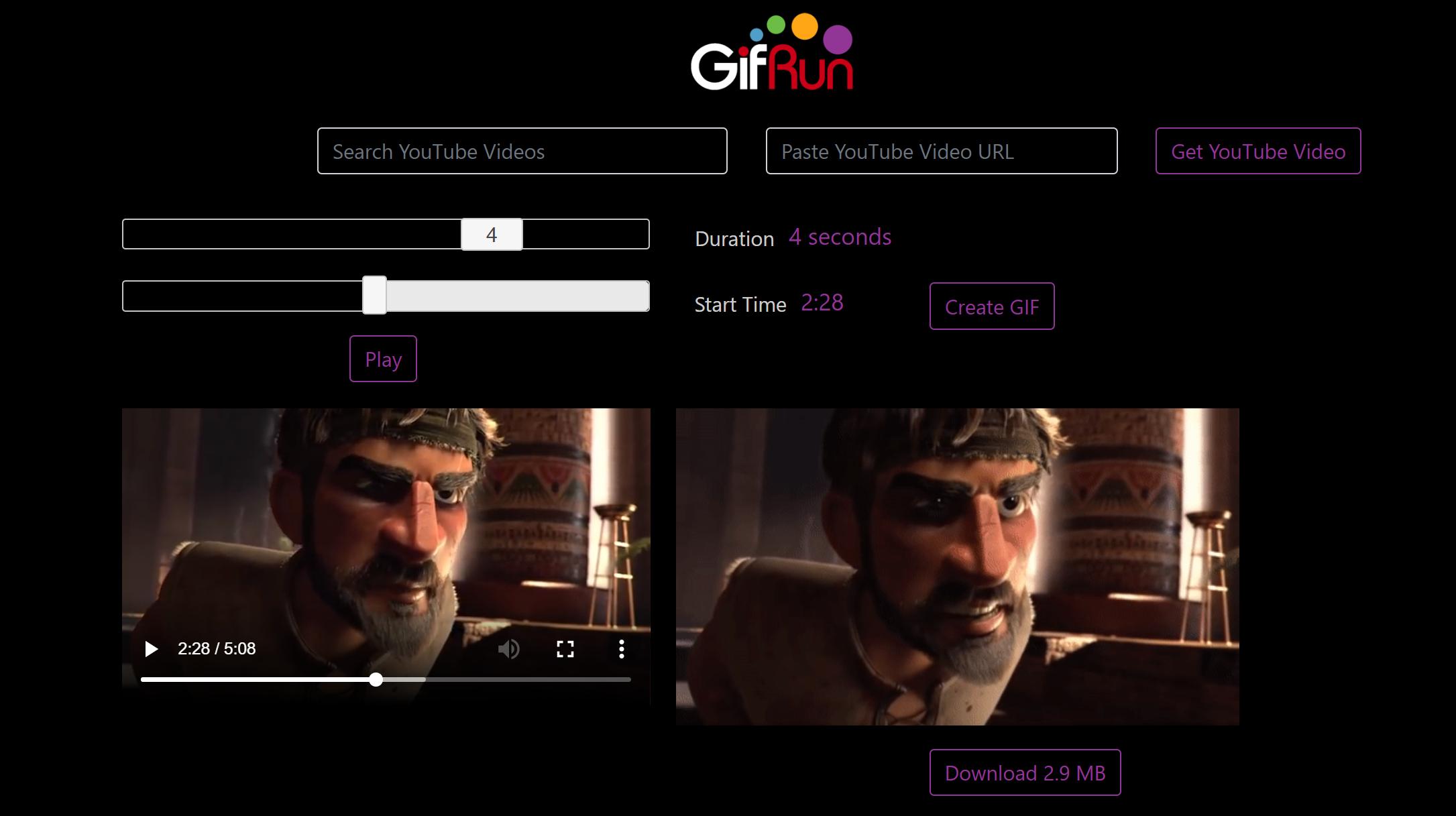 The GifRun online gif maker is easy to use and powerful, so you can make high-quality gifs without having to deal with a watermark. This solution allows you to use popular sites like YouTube, Facebook, Vimeo, and even TikTok. Type the link into the address bar, pick the area you want to record, and click the download button. It also has tools for editing gifs, like fonts, effects, filters, and other ways to make your gifs unique and better. GifRun…
Gifcap is a no-cost browser extension that intuitively facilitates the generation of personal Gifs. Users may record their desktop or browser window and modify or trim the recording as needed. Users have additional flexibility since they may customize the settings to the entire screen, a single program, or a tab. Users open the web browser tool to build a personalized Gif using Gifcap, go to the desired material, and click the record button. They may cut down the video by…
GifCapture is open-source software that is free and easy to use. It can quickly turn any video file into an animated GIF. The program is simple and easy to use. All you have to do is pick a part of your movie to record to gif. This tool can crop, resize, and optimize your gifs as often as you want. The program is meant to replace ImageGif, which is better than ImageGif because it has some features that ImageGif doesn't.…